OnePlus made a comeback to the budget smartphone segment with OnePlus Nord. It's been a long time that OnePlus launched a smartphone in the price range of Rs 25,000-30,000. After a round of leaks and massive pre-launch hype by the company, OnePlus Nord is finally out in the market.
OnePlus Nord is the company's answer to Apple's recently released iPhone SE (2020) and also an attempt to capture the mid-segment smartphone market that's been ruled by the likes of Oppo, Samsung, Realme, and Xiaomi. Loaded with several flagship killer features, OnePlus Nord still feels like a device that needs polishing, and the hiatus OnePlus took to return to the mid-budget segment reflects on it.
I spent a month with OnePlus Nord and here's what we feel about it:
OnePlus Nord Review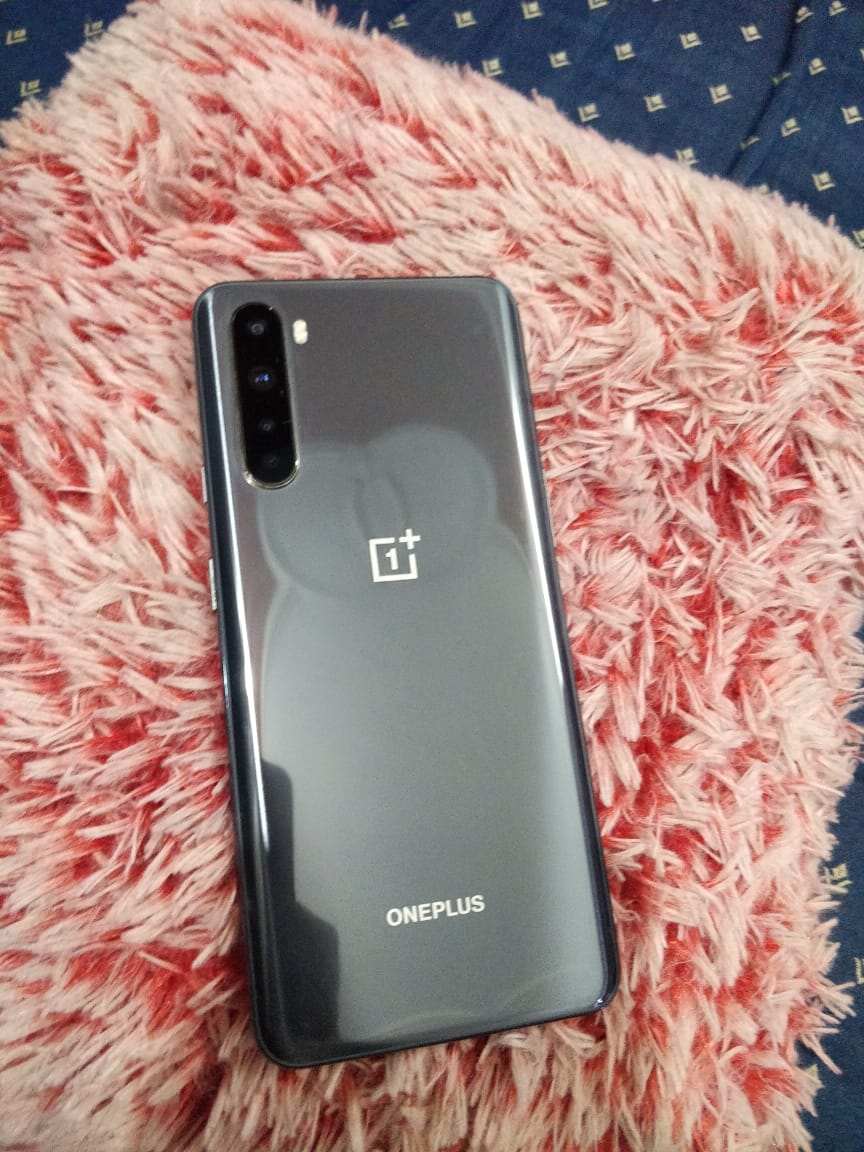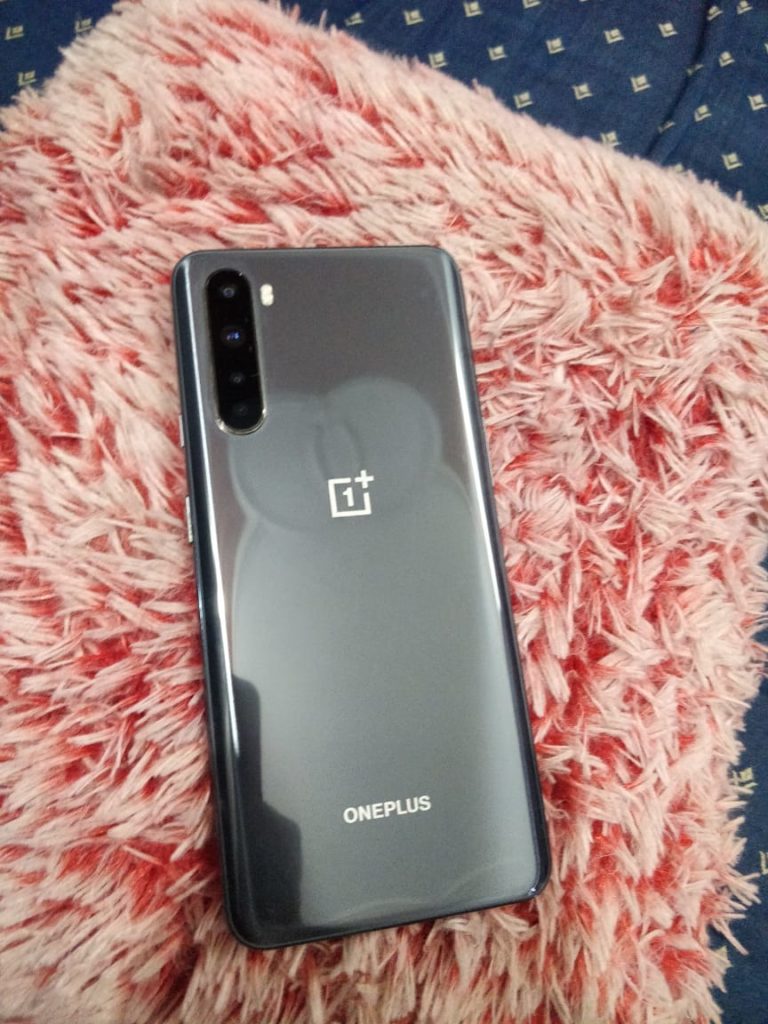 OnePlus Nord Specifications
Display
6.44-inch Fluid AMOLED Display (1080×2040) with Corning Gorilla Glass 5
Refresh Rate
90Hz
Processor
Qualcomm Snapdragon 765G
Octa-core (2.4 GHz, Single core, Kryo 475 + 2.2 GHz, Single core, Kryo 475 + 1.8 GHz, Hexa Core, Kryo 475)
Adreno 620
RAM
6GB/8GB/12GB
Storage
64GB/128GB/256GB with UFS 2.1
Camera (Rear)
48MP Primary camera with OIS
8MP Ultra-wide camera
5MP Depth sensor
2MP Macro lens
Camera (Front)
32MP + 8MP ulra-wide
Battery
4115mAH battery with 30W fast charging & USB Type-C port
Network
Dual SIM with 5G support
OnePlus Nord Display – Same Old Story
With a 6.44-inch Fluid AMOLED display and 90Hz refresh rate similar to what we get in OnePlus 8, OnePlus has tried to up the ante in the budget smartphone segment. OnePlus Nord's display is crisp, and watching video content is a delight. 90Hz refresh rate makes the overall user experience better and enjoyable. If you're wondering whether this feature makes any difference at all, the answer is yes.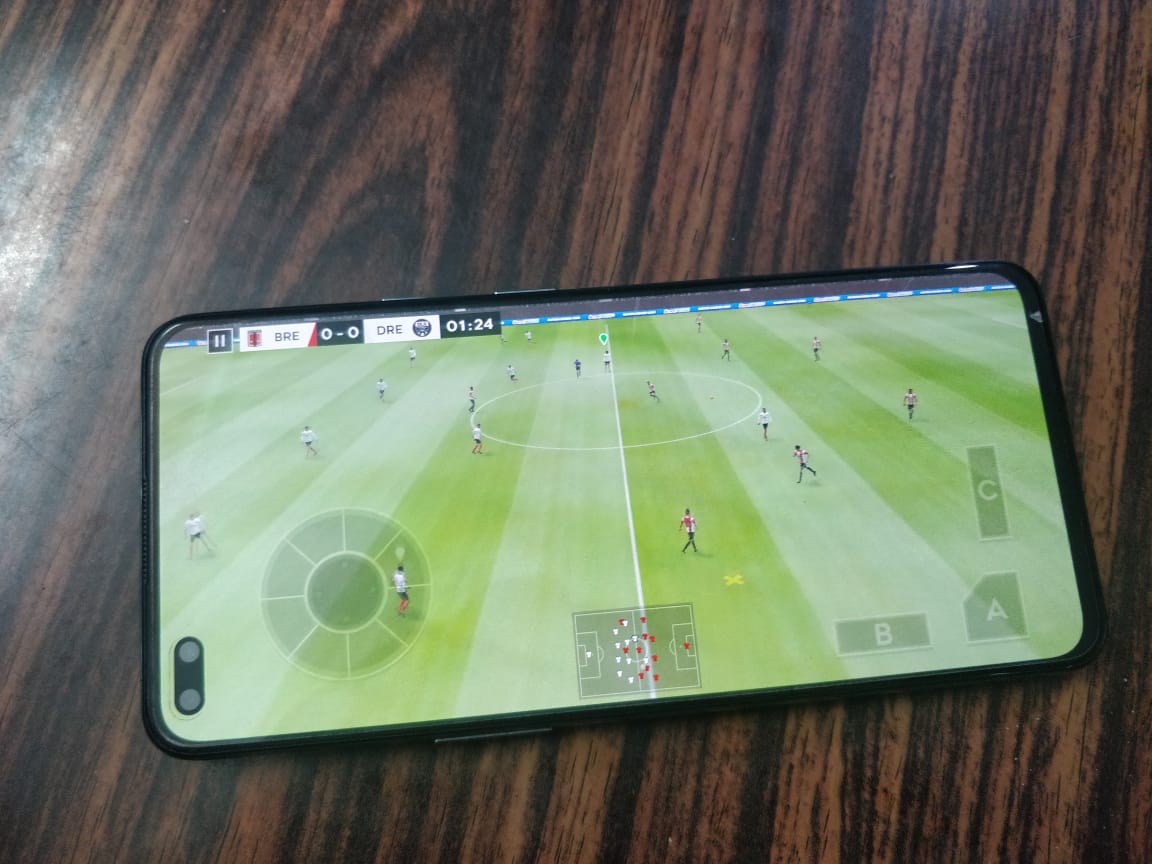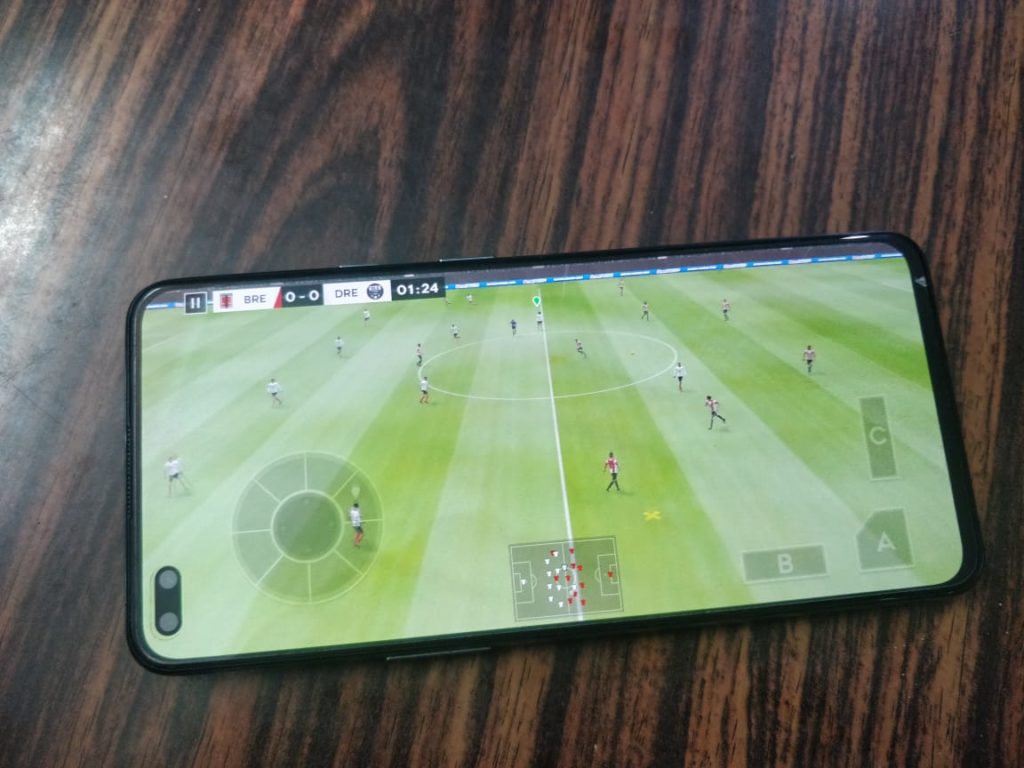 You can easily see the magic of the 90Hz refresh rate while scrolling through webpages, social media, and app gallery. If you're an avid user of Facebook like I am, you'll feel the smoothness in scrolling through your newsfeed. OnePlus Nord is HDR10+ certified, and it is visible in streaming TV shows and movies on OTT platforms. The display is bright in the sunlight, and I had no complaints in viewing the display from different angles.
There's a thing, though; if you haven't used a smartphone with a dual punch-hole selfie camera before, adjusting to OnePlus Nord might take some time. The company has tried its best to make the cut-out as subtle as possible, but there are some apps (like PUBG) that don't support OnePlus Nord's dual selfie camera cut out and it could be annoying for some people.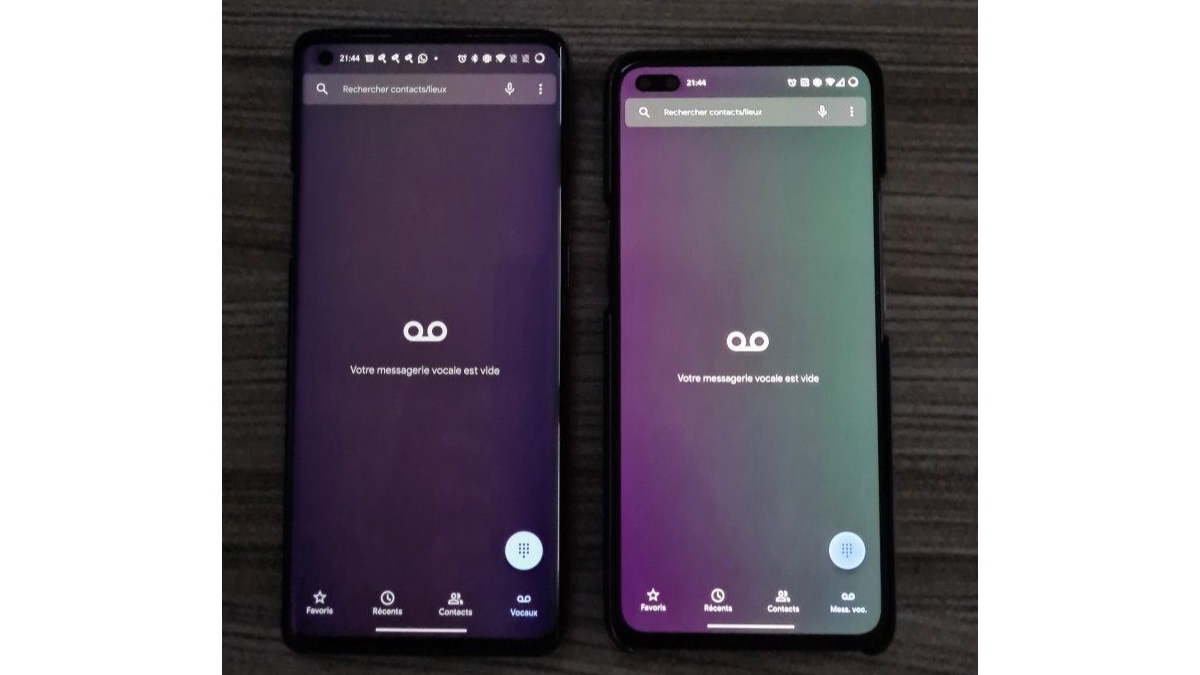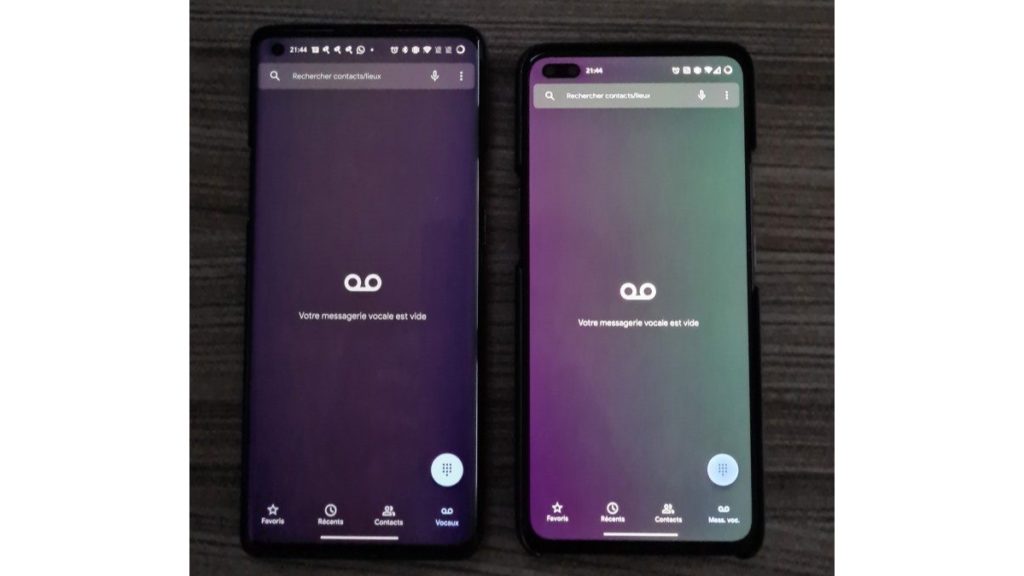 However, the display has become the albatross around the neck for the smartphone maker as OnePlus Nord also suffers from the display issues that garnered massive criticism to OnePlus 8 Pro and OnePlus 7 Pro. Several users have complained that their OnePlus Nord is exhibiting green tint issues when brightness is turned low. Even my unit showed a slight pinkish tint in the lower half of the display when I turned the brightness to around 10-15%. It's not a deal-breaker, but at times you could see the display showing green on pink colors, especially on a dark background.
Also Read: OnePlus Nord Display Green Tint Issue: How To Check?
OnePlus Nord Design – Stylish, Sleek & Plasticky
OnePlus Nord has a unique design and somewhat longer form factor as compared to other smartphones. The smartphone is slightly lengthier and less wide, thus lending it a unique form factor. On the front, the dual front selfie camera with a punch-hole cut-out is a standout feature. On the rear, the smartphone has a quad-camera setup arranged vertically with the OnePlus logo in the middle.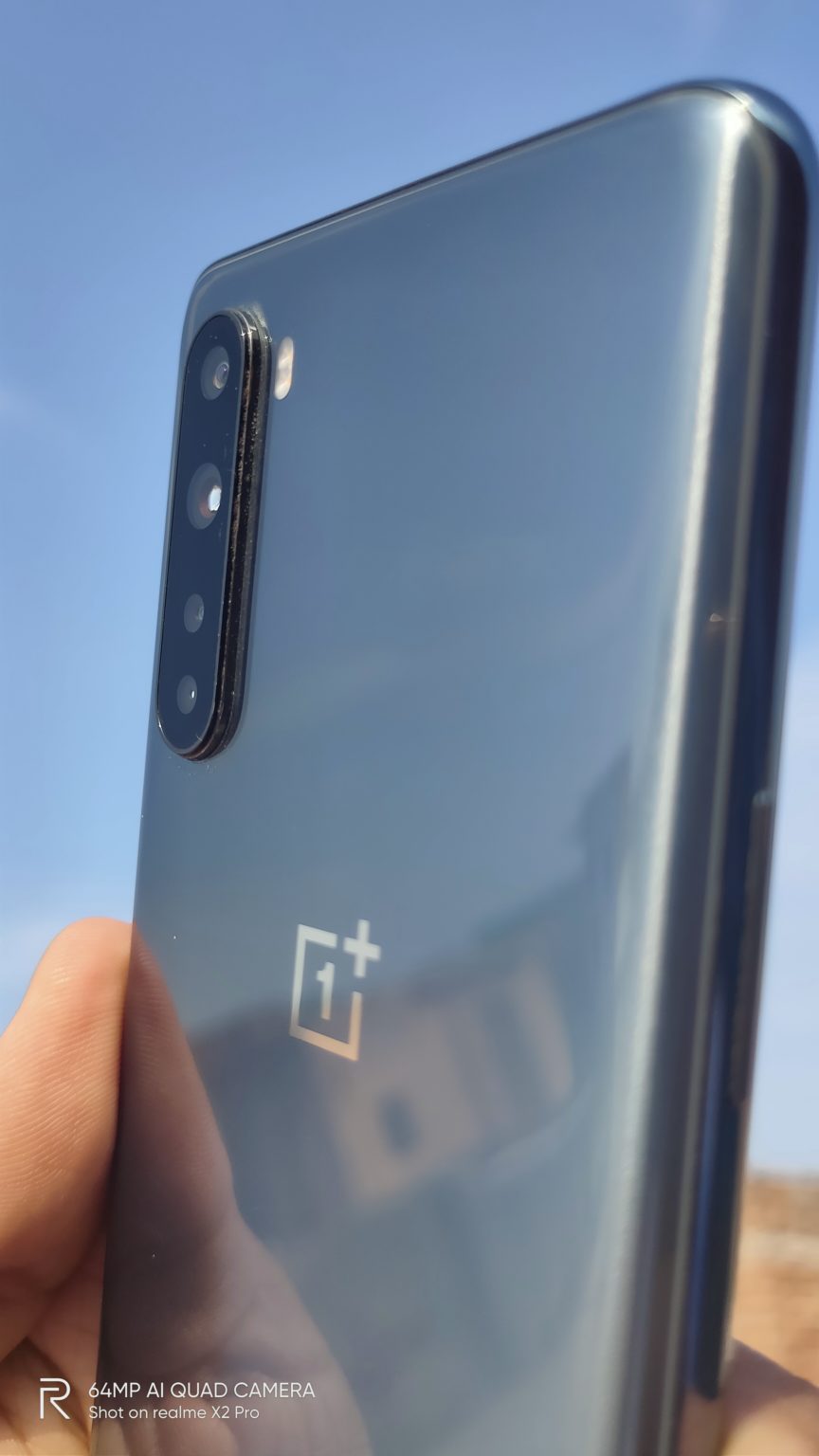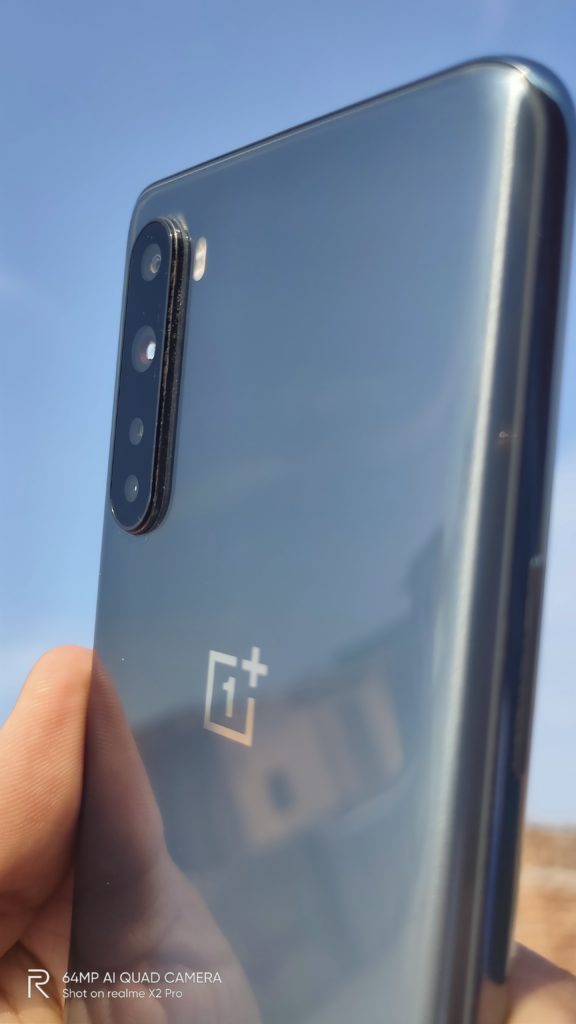 The glass back of the smartphone exudes a premium feel, and you'd, at no point feel, that OnePlus has cut costs by including a plastic frame. OnePlus Nord does not have a 3.5mm audio jack, and neither the company has provided a 3.5mm to Type-C connector with the smartphone.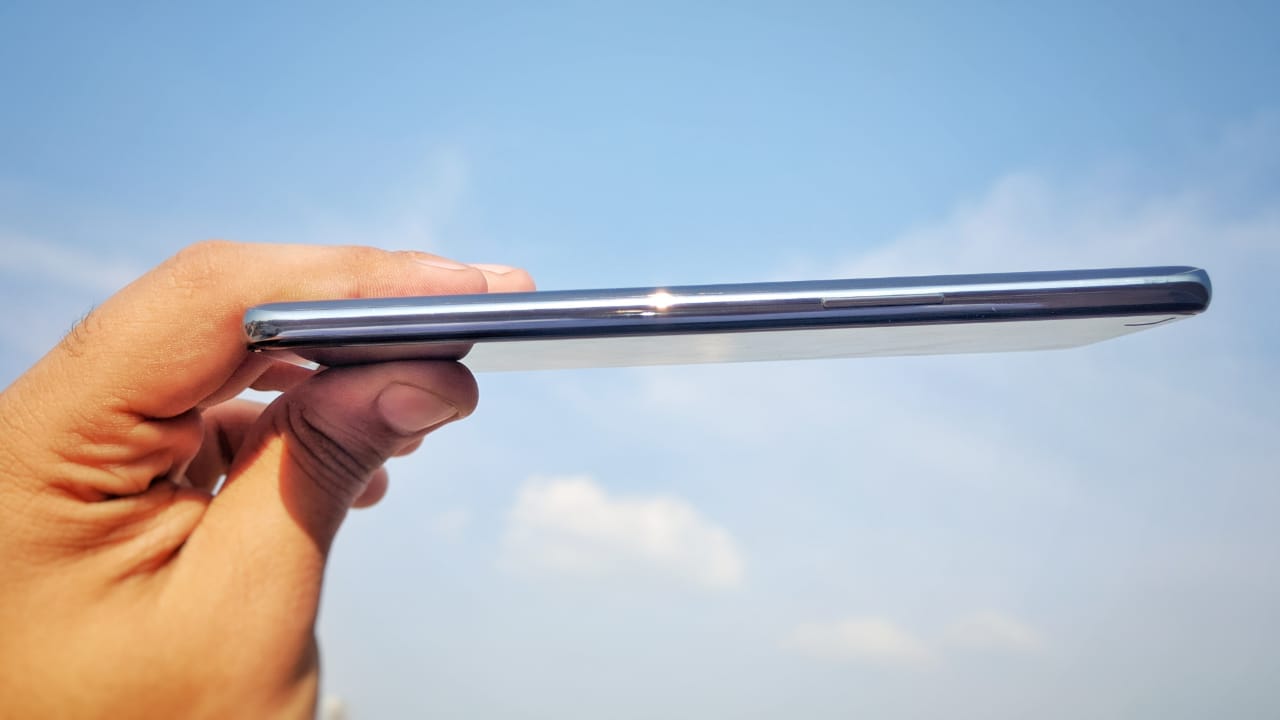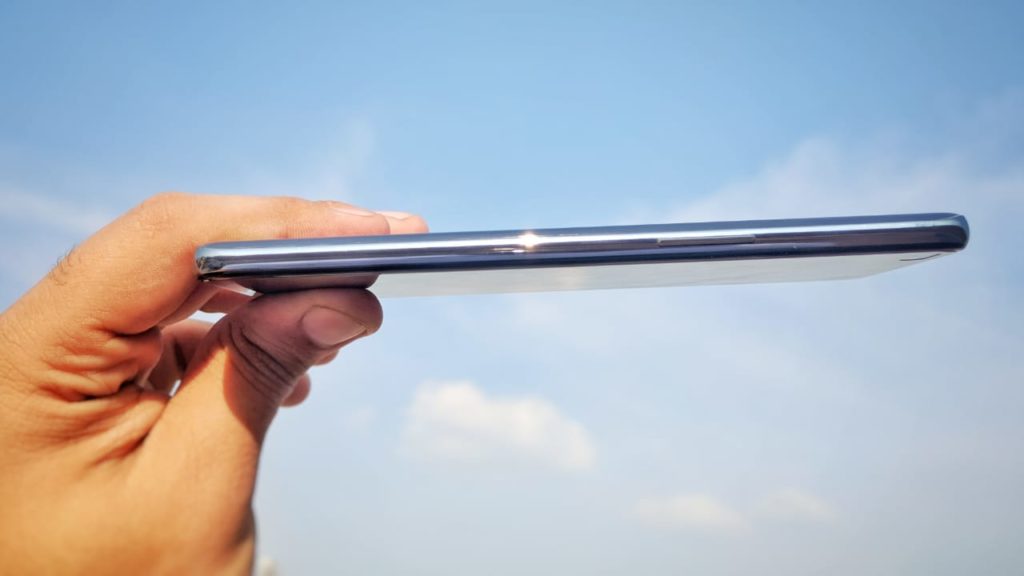 OnePlus Nord is available in two colors – Gray Onyx and Blue Marble.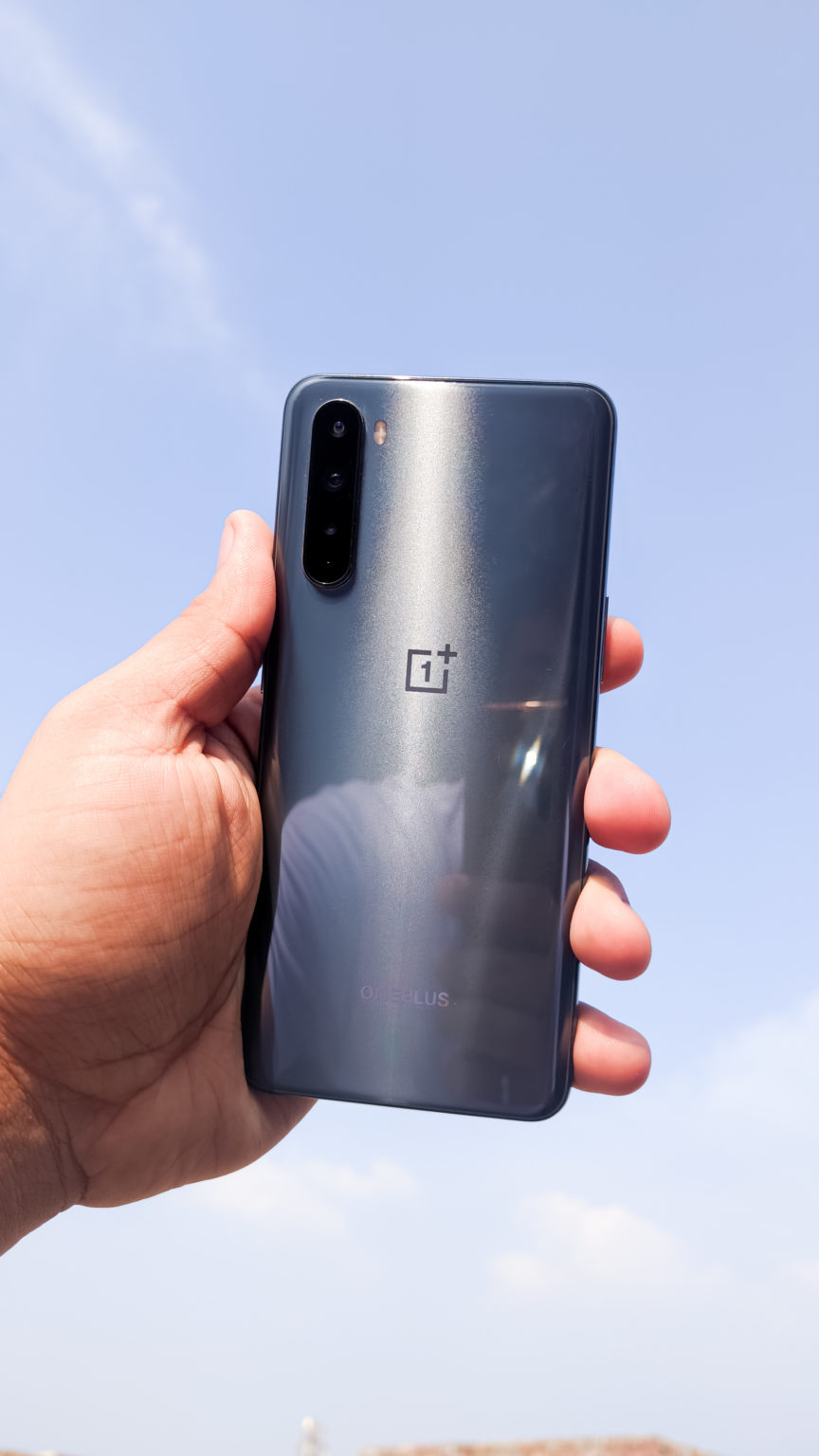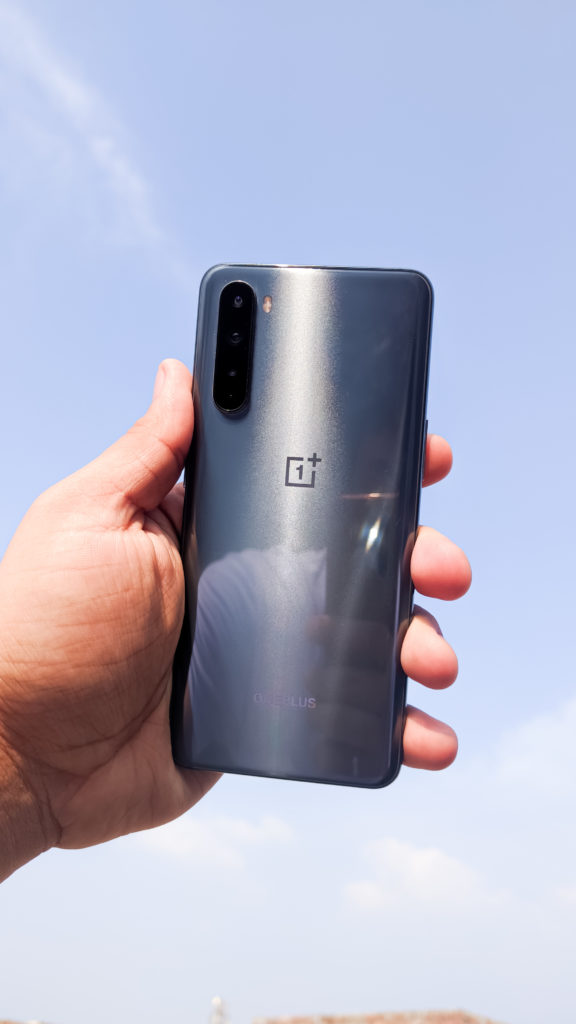 OnePlus Nord Camera – OnePlus Does Not Click With Good Cameras
Coming on to the most important part of OnePlus Nord – its camera. If you've been a OnePlus user, you'd know that camera is not the strongest suit of the company, and the case is not different this time. OnePlus Nord has four camera sensors – a 48MP primary camera, an 8MP Ultra-wide camera, a 5MP depth sensor, and a 2MP Macro lens.
The primary 48MP lens comes with f/1.75 aperture, OIS, and EIS. It clicks excellent shots in daylight as well as medium light. The default camera app has HDR mode enabled by default, and you can disable it by tapping on the settings button. However, the images clicked from the 48MP Sony IMX sensor are somewhat saturated, but that's a trait of all OnePlus cameras. The primary camera is not up to the mark when it comes to low light photography, and the images I clicked in the Nightscape mode were grainy at times.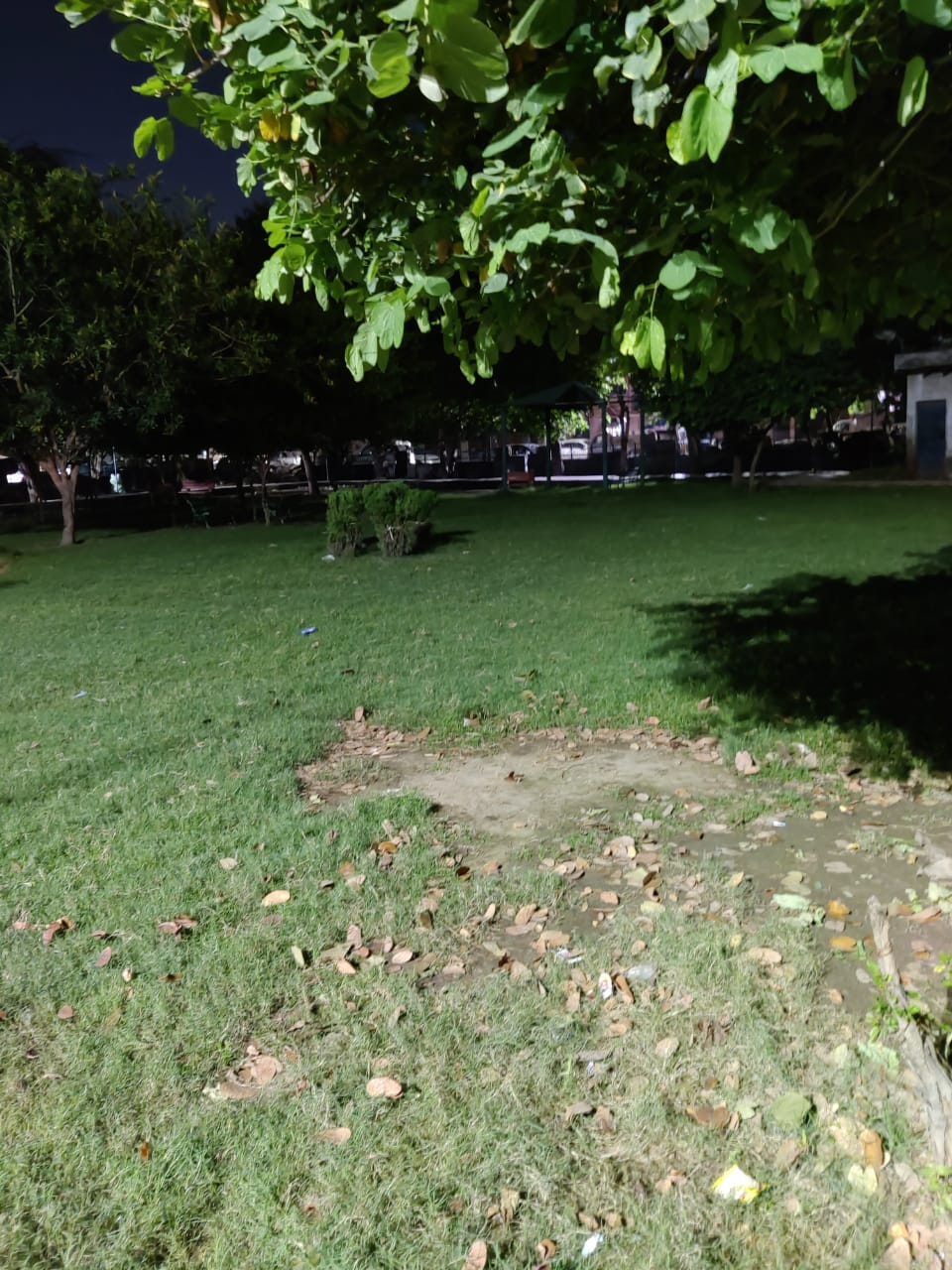 The problem begins with the additional camera sensors in OnePlus Nord. The depth sensor is mostly obsolete now, and, understandably, OnePlus has included it to increase the sensor count in the specs sheet. But the presence of a depth sensor allows OnePlus Nord to click decent portrait shots and the depth-of-field in photographs lends a punch.
Ultra-wide lens, on the other hand, lacks a punch as pictures shot in ultra-wide mode lack detail when zoomed in. There is room for improvement, and it's very much possible that OnePlus might improve the ultra-wide lens via a software update.
The macro lens, lastly, is a major setback, and the 2MP lens is insufficient and does not bring much to the table. OnePlus Nord can shoot 4K 30FPS, 1080p at 30/60FPS, Super Slow Motion at 1080p at 240FPS and Time-lapse at 4K 30FPS and 1080p 30FPS from the rear camera. The front camera, on the other hand, can shoot 4K 60 FPS which is strange.
OnePlus Nord has a dual selfie camera with a 32MP primary snapper and an 8MP secondary sensor. The smartphone does a great job at clicking selfies, and I have no complaints with the selfie camera.
There are some major issues with the shutter speed and processing time in the OnePlus Nord camera. Things have improved a bit after OxygenOS 10.5.7 update, but still, the lag in clicking the shutter and photo being clicked is clearly visible.
Overall, I feel OnePlus needs to work on its camera and if you're a photography enthusiast, there are better options available in the market.
Also Read: Here are 5 Things Missing In OnePlus Nord
OnePlus Nord Performance – Snappy Snapdragon 765G
OnePlus Nord comes with 5G-enabled Snapdragon 765G and Adreno 620 GPU, which is the same processor found in Realme X50, Oppo Reno3 Pro, and other smartphones in the segment. I am using OnePlus Nord with 12GB/256GB configuration, and within the span of 30 days, the performance of the device has been satisfactory.
I am a heavy smartphone user who juggles between multiple apps, including games like PUBG Mobile, Call of Duty Mobile, Dream League Soccer, and social media apps. The in-display fingerprint sensor is fast and unlocks the smartphone almost instantly.
OnePlus Nord doesn't disappoint with multitasking at all, and performance is snappy.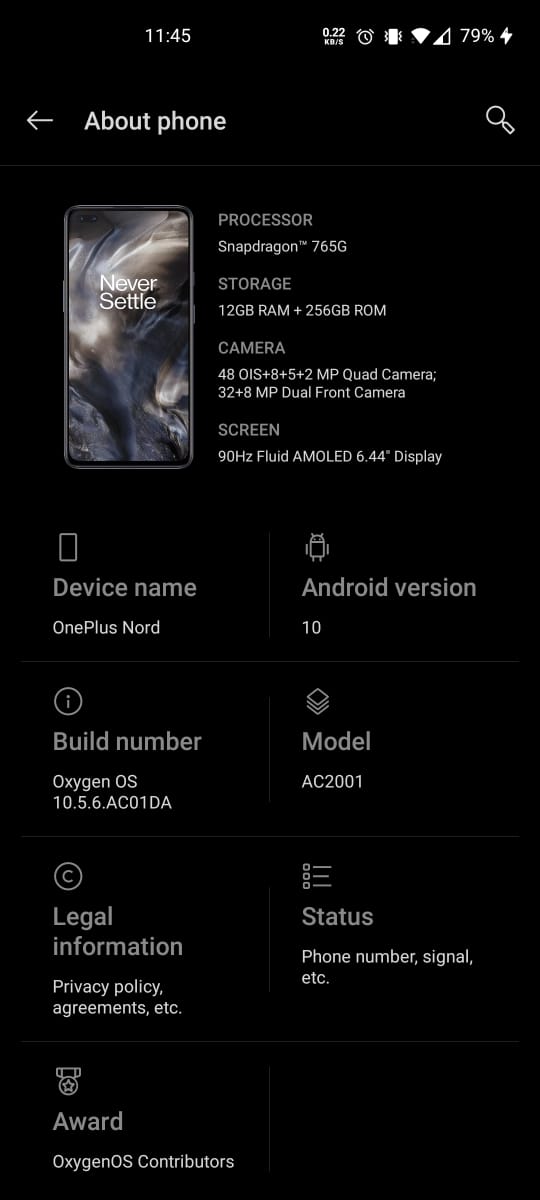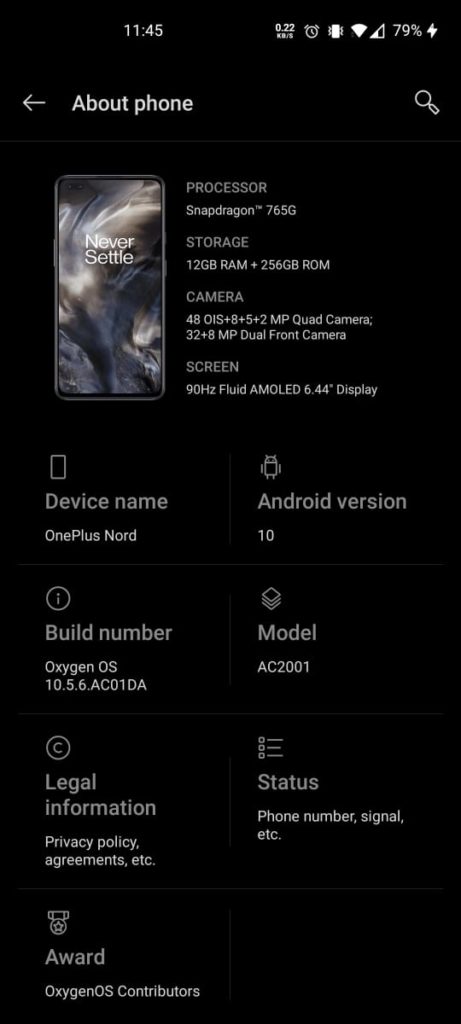 Running on OxygenOS 10.5.7 (at the time of writing), OnePlus Nord offers a clean UI with multiple customization options. However, I feel OnePlus is somehow trying to dilute the reputation of OxygenOS as one of the cleanest and bloatware-free Android skin by including "non-removable apps" like Facebook and Netflix. Though, you can remove the bloatware apps from OnePlus Nord using by referring to our guide here.
I enjoyed gaming on OnePlus Nord. I tried PUBG Mobile (before it was banned in India), Call of Duty Mobile, Dream League Soccer, Asphalt 9, and more. The phone did not heat up after 30 minutes of gaming, but it did post 45 minutes, and I could feel the rear panel slightly warm.
OnePlus Nord supports 5G, but if you're an Indian user, you won't be able to reap its benefits as the 5G network isn't available from any carrier in the country yet.
Another pain point that I experienced in OnePlus Nord is the mono speaker. OnePlus has compromised on the price by including a mono speaker, while most budget phones these days are equipped with dual speakers.
OnePlus Nord Battery – Fills Fast, Empties Slower
OnePlus Nord packs a 4115mAh battery, and it supports WarpCharge 30T fast charging. In my usage, I got the SoT (Screen On Time) of around 8 to 9 hours on a single charge, and the battery lasted for a full day. The WarpCharge 30T charging tech fuels up the smartphone quickly, and it takes under an hour to charge OnePlus Nord from 0 to 100%.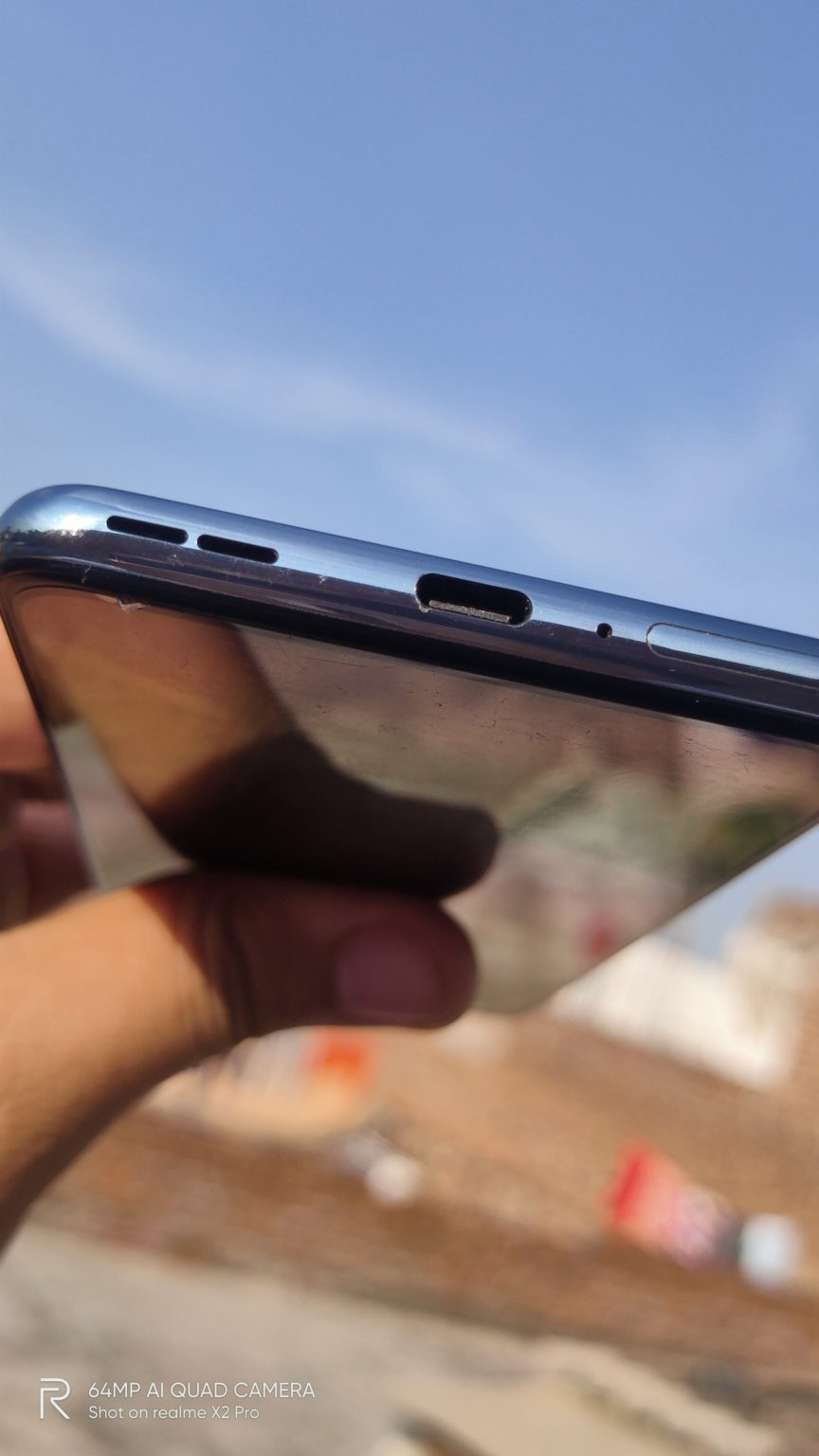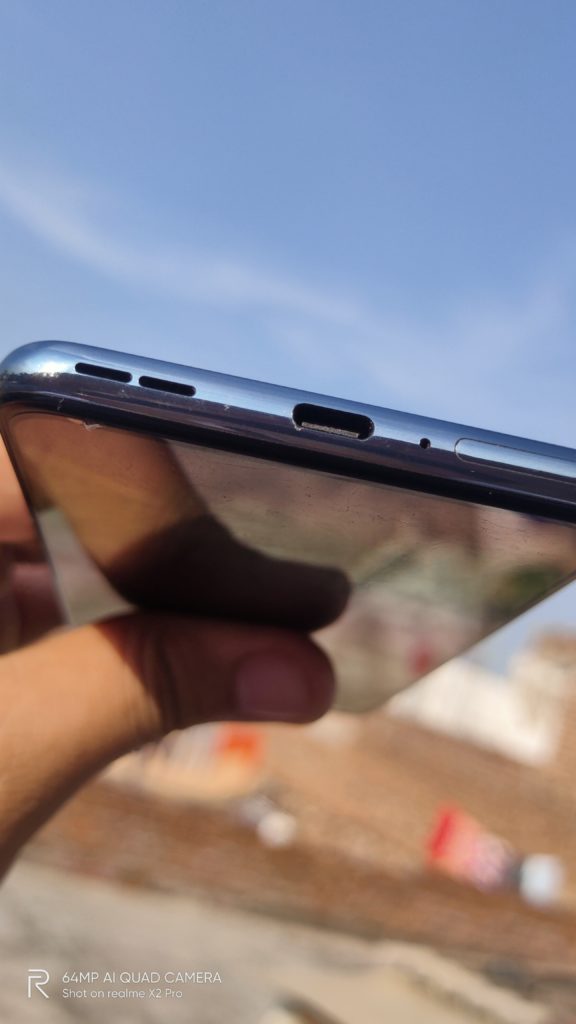 Battery drain was not so significant even after playing PUBG for 1 hour and watching a movie on Netflix; battery level dropped from 100% to 70% in the 3.5 hours. Overall, I am very satisfied with OnePlus Nord's battery performance, and even if you're a heavy user, the phone will last a day.
OnePlus Nord Verdict – OnePlus' Learning Curve
OnePlus Nord ticks all the boxes you'd want in a mid-budget smartphone, but the company has a set such a high bar with its previous flagship killers, including OnePlus One and OnePlus Three, that compromises in OnePlus Nord aren't acceptable. If you can overlook certain caveats like a sub-par camera, mono speaker, and no 3.5mm audio jack, OnePlus Nord is a worthy contender in Rs 25,000-30,000 budget.
I believe that OnePlus Nord is a learning curve for OnePlus who wants to jump back into the budget smartphone segment with more smartphones coming this year, including an entry-level smartphone that could cost around Rs 18,000 if rumors are to be believed.
OnePlus Nord Review
Summary
OnePlus Nord marks the return of OnePlus to the mid-budget segment. The smartphone comes loaded with features to make it a worthy contender for those looking forward to purchasing a value for money smartphone. However, there are certain compromises that OnePlus had to make to keep the price at Rs 25,000.