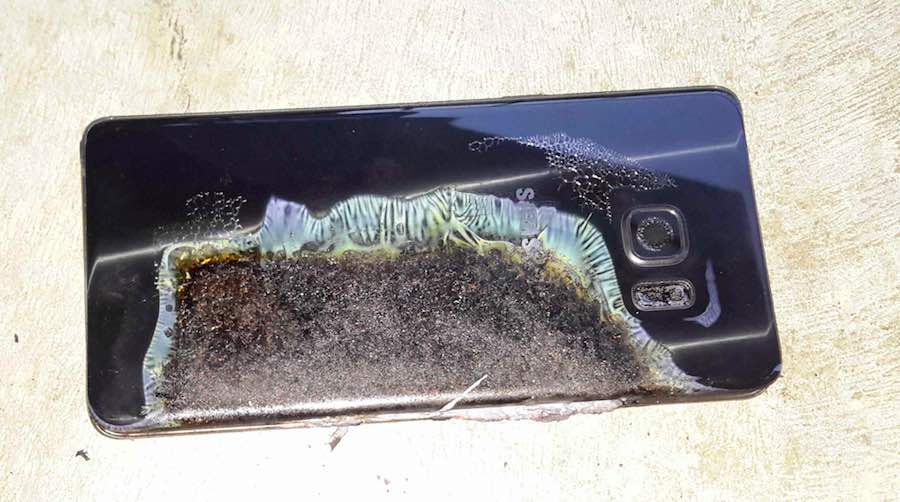 Short Bytes: Following multiple explosions of Galaxy Note 7, recently, Samsung decided to recall all 2.5 million units of the smartphone. This has caused a big blow to the company in the form of about $26 billion loss in market value.
W
hen Samsung launched Galaxy Note 7, it was hailed as the best smartphone ever created. This was the much-needed rejuvenation for Samsung after a mediocre 2015. Unfortunately, Samsung's pleasant vacation didn't last long. According to the
latest data
, till now, more than 70 Galaxy Note 7's have exploded in the US alone.
About two weeks ago, Samsung announced that it would recall all 2.5 million Galaxy Note 7 units after realizing that a defective battery was causing the explosion. This has resulted in the loss of $26 billion market value in the past two days.
Over the weekend, Samsung stocks have dipped almost 11 percent. On the other hand, Samsung's stock was only going up after the launch of Galaxy S7 and Galaxy S7 Edge.
It's possible that a widespread recall of devices might have alarmed the investors and made them question their decision to invest in the company.
After the explosions, different governments have stepped in and asked people to stop using these smartphones.
Overall, it looks like a big blow that's going to act as a setback in its fight with Apple. It's also being predicted that Samsung might have to announce Note 7 successor a lot earlier to recover.
Did you find this article helpful? Don't forget to drop your feedback in the comments section below.
Also Read: Samsung Galaxy Note 7 Explosion Burns 6-year-old Boy — Report