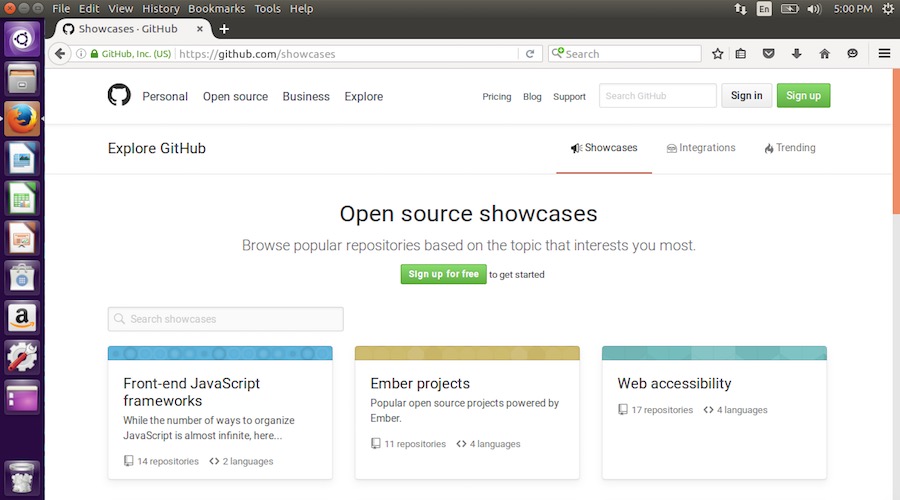 Short Bytes: GitHub Showcases is an anthology of popular open source project repositories. It consists of different projects that are categorized under different interests. You can explore GitHub Showcases and get acquainted with the hottest trends in programming and open source software development.
G
itHub is one of the most popular Git repository hosting service that offers great source code management. It lets you modify public code, track bugs, request features, etc. for every project. According to the latest data, GitHub hosts more than 35 million repositories and has more than 14 million users.
From time-to-time, this to-go choice for developers publishes the lists of most popular programming languages. Apart from that, there's a GitHub resource that any developer can access and know the hottest programming trends.
GitHub Showcases — Browse most popular open source repositories
GitHub Showcases describes itself as a place where developers can "browse popular repositories based on the topic that interests you most."
Every day different kinds of interesting projects keep bubbling up and there's always something new to explore. GitHub Showcases makes your job easy by collecting such interesting repositories and organizing them under suitable categories. GitHub compares Showcases to your local book store's staff shelf. It's like the most interesting books that are showcased in the shelf.
On the Showcases page, you'll come across several open source code repositories arranged by dozens of themes, including the likes of Front-end JavaScript frameworks, DevOps tools, Programming Languages, Security etc. Each category has its own short description that gives a good idea of that list.
After clicking on a particular category, on the right, you'll find a search box, related showcases, and newly created showcases.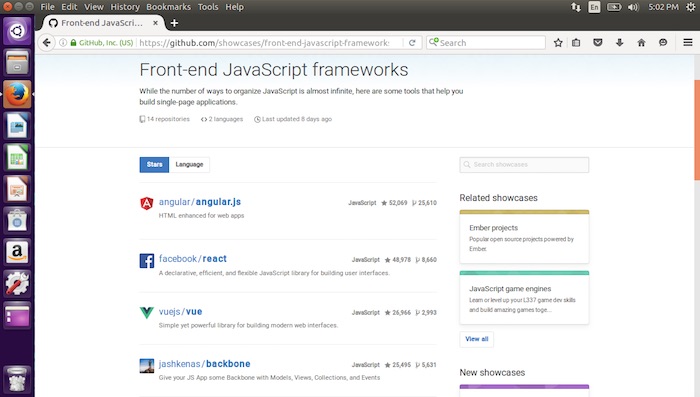 If you are a programmer or developer, you must explore this GitHub resource. It gives you a quick idea of the latest trends in software development. For example, if you wish to know the hottest DevOps tools, GitHub Showcases lists the notable projects like Docker, Ansible, Kubernetes, Netdata, Vagrant, etc.
Similarly, it tells that Swift, Go, Rust, TypeScript, and CoffeeScript are some of the most actively developed programming languages on GitHub.
So, what are you waiting for? Go ahead and explore the hottest open source projects on GitHub Showcases. Don't forget to drop your feedback in the comments section below.