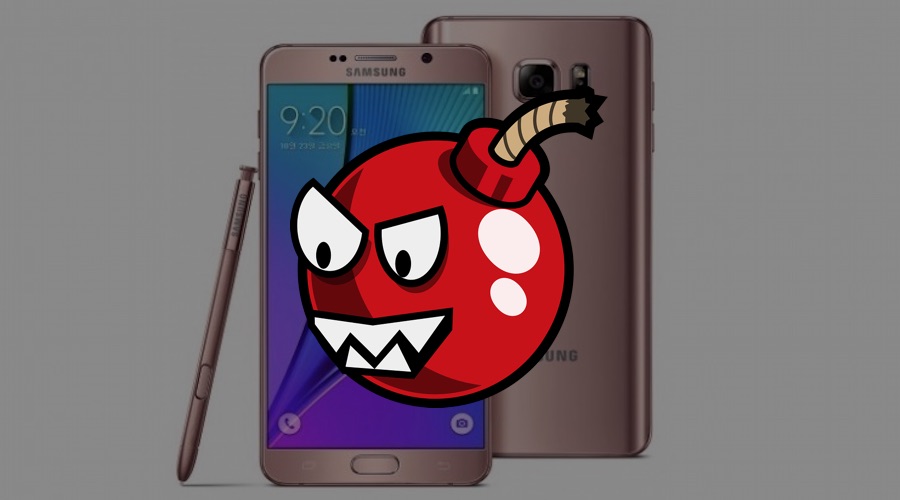 Short Bytes: A Samsung Galaxy Note 7 has exploded in the hands of a six-year-old boy from Brooklyn, according to the media reports. The battery explosion occurred when he was watching some videos on his phone. Boy's family has contacted Samsung and refused to make any further comments.
S
amsung Galaxy Note 7 is exploding in big numbers. This time, its explosion has burnt a 6-year-old Brooklyn boy. The
New York Post
has reported that the boy experienced burns on his body. His grandmother, Linda Lewis, says that boy is too scared to go near any other device.
This incident took place on Saturday night when the boy was using his smartphone at home and it burst into flames and set off alarms in my house.
After the explosion, the family called 911 and took the boy to a medical center. "He is home now," Lewis said. "He doesn't want to see or go near any phones. He's been crying to his mother."
The family of injured boy is in contact with Samsung, Lewis added.
This news has come in the wake of a worldwide recall of Samsung Galaxy Note 7. While the device was received with open arms by the reviewers, later it was revealed that Note 7 has a design problem that's causing the explosion.
"Some said initially the Galaxy Note 7 could be the best smartphone ever, but now it's possible the phone will go down as the worst ever," securities analyst Lee Seung-woo told Reuters.
Different airlines have asked their passengers to turn off Galaxy Note 7 during the flights. The US Consumer Product Safety Commission has also warned the users regarding explosion risks.
Stop using @SamsungSupport Galaxy #Note7. Full statement: https://t.co/v7sfEouZw2 pic.twitter.com/0NufAJScId

— US Consumer Product Safety Commission (@USCPSC) September 9, 2016
The question remains — Will Samsung be able to get back the trust of its customers? Are you going to buy a Samsung phone in near future? Share your views in the comments below.
Also Read: The "Mongoose" Inside Samsung Galaxy S7 Gives It Thinking Powers