Streaming online can be stressful at times. While it is undoubtedly the most entertaining and relaxing source, it consumes much of your time. Moreover, the excess screen time puts an extreme amount of strain on your eyes and health as well. However, we can't cancel the subscription as it will cost us money. But if you're a FuboTV user, you don't have to worry about these issues.
As part of its user-friendly interface, the platform allows users to pause their ongoing subscriptions. Yes! You heard that right. Now, you can take a break without losing your recordings, playlist, or watchlist. You can also set a definite timeline, and your account will be re-activated after the period ends.
Many new users might struggle to find this helpful feature. This article will discuss all the steps and guide to pause your subscription. We'll also shed some light on the cancelation procedure too. Keeping all that in mind, let's quickly get started down below.
Steps to Pause FuboTV subscription
Since this is a typical procedure, we highly recommend that you complete it with a desktop or laptop. Furthermore, devices like mobile, smart TV, Xbox One, etc., will only complicate it. That said, let's shed some light on the steps down below:
1. Open FuboTV official website and sign in with your credentials.
2. Now click on your profile name beside the search bar.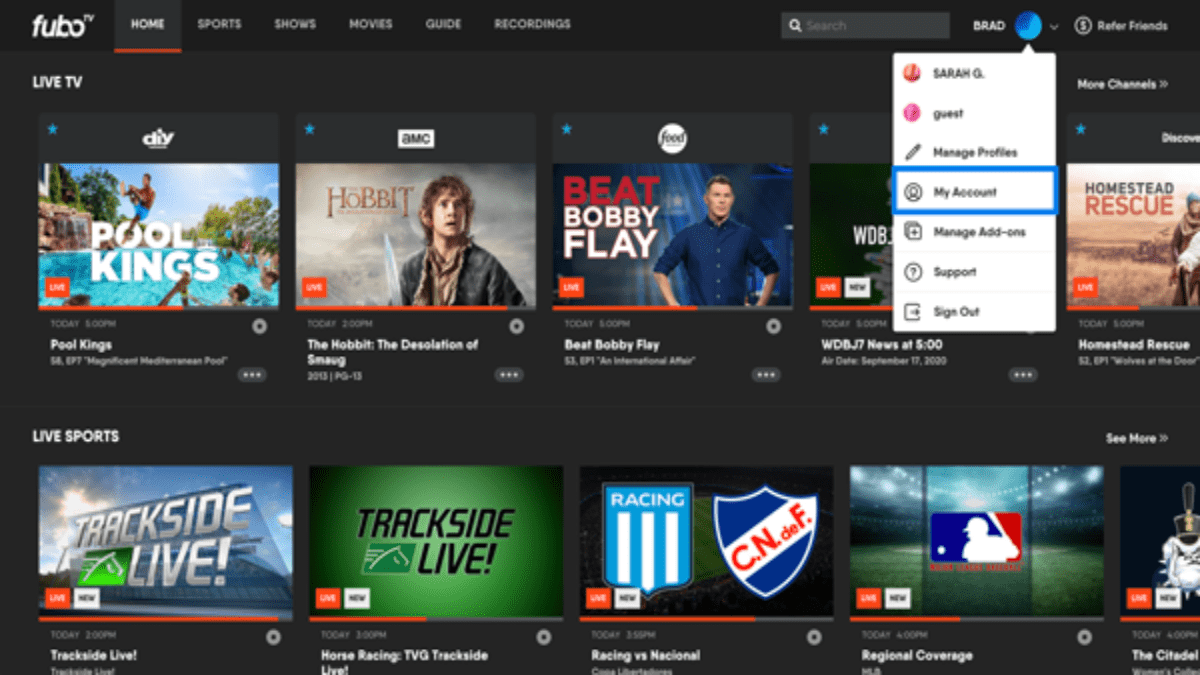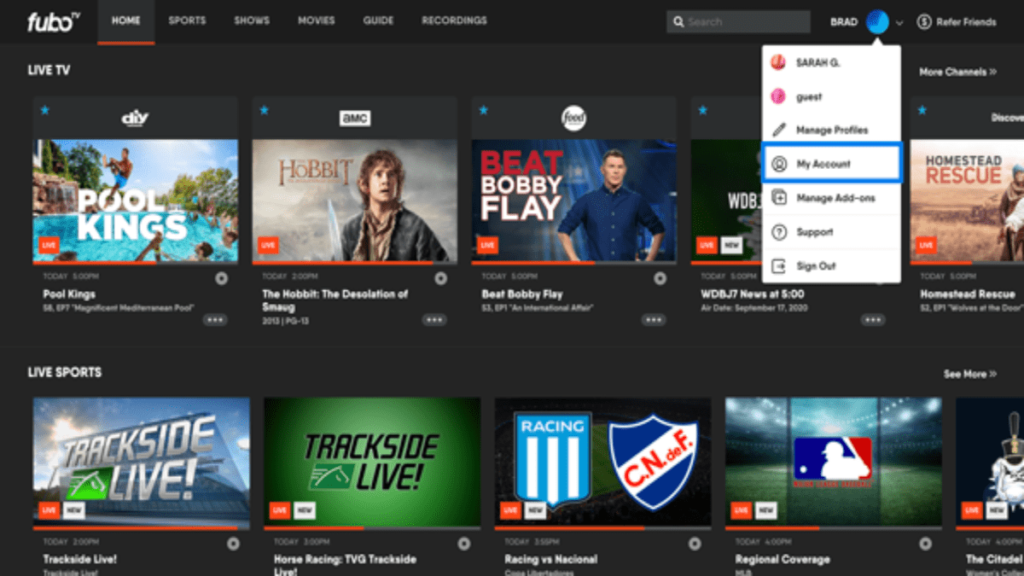 3. Select "My Account" and click "Billing and Subscriptions."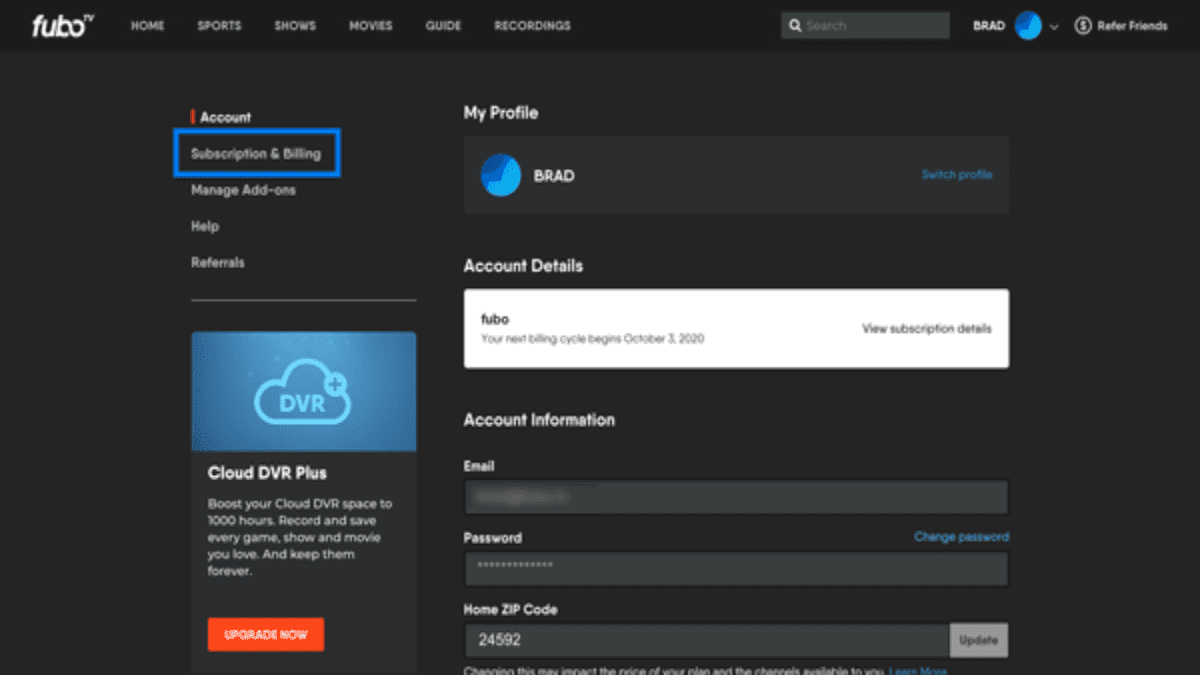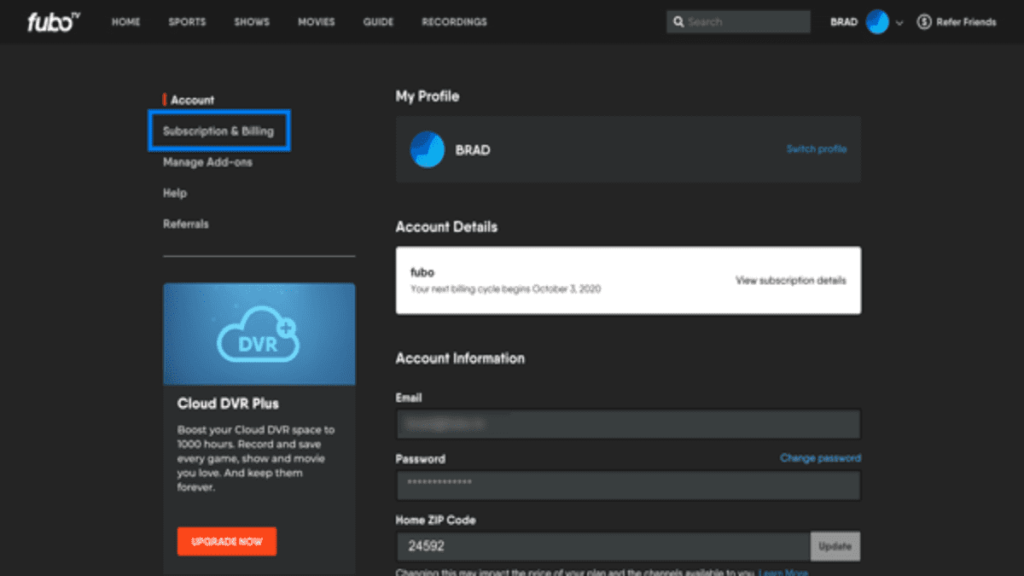 4. Press "Pause Subscription" and set the duration.
(Note: You can set up to 3 months pause on your subscription.)
5. Finally, tap on "Confirm" to save your decision.
While pausing a subscription may save you money and updates, it is not an option if you're looking to switch to a new platform. With the plethora of OTT services, we all want to try new platforms and interfaces. Also, you'll need to cancel your FuboTV subscription, so they don't charge you anything.
Steps to cancel FuboTV subscription
The procedure is simple and can be completed in a few steps on your desktop or laptop's browser. Now, without any further ado, let's look at them in the next section of this article.
1. Visit Fubo.TV and sign in to your account.
2. Now, choose your profile and head to the home page.
3. Select your profile avatar at the top right corner and click "My Account."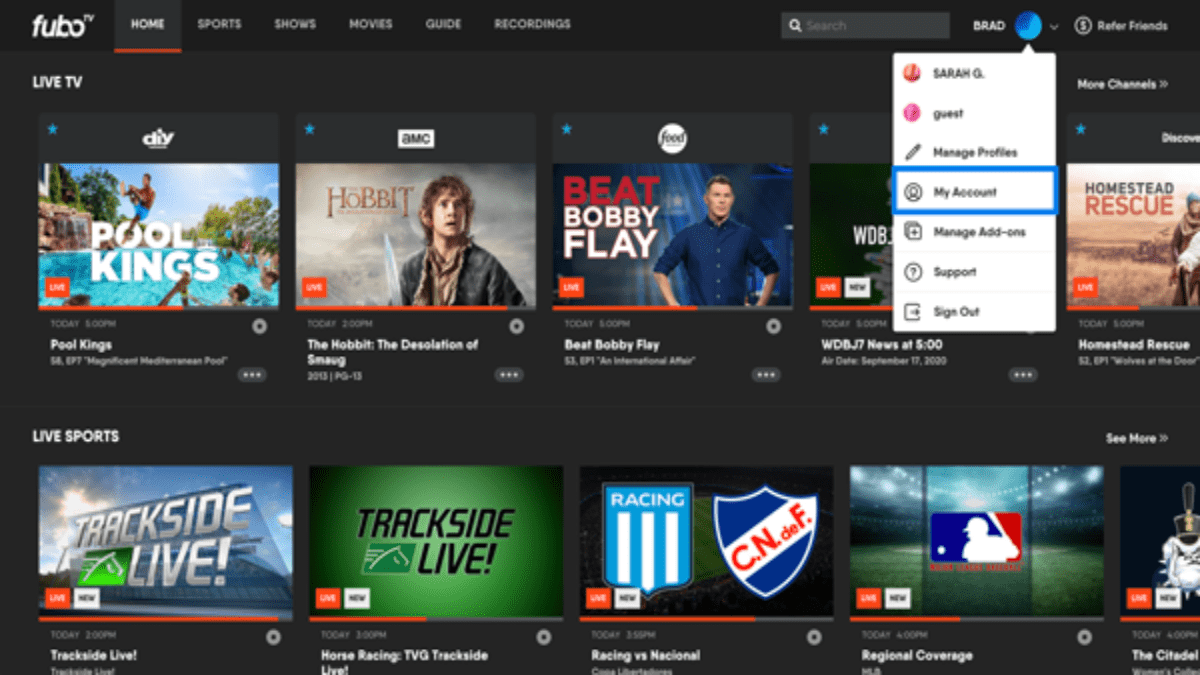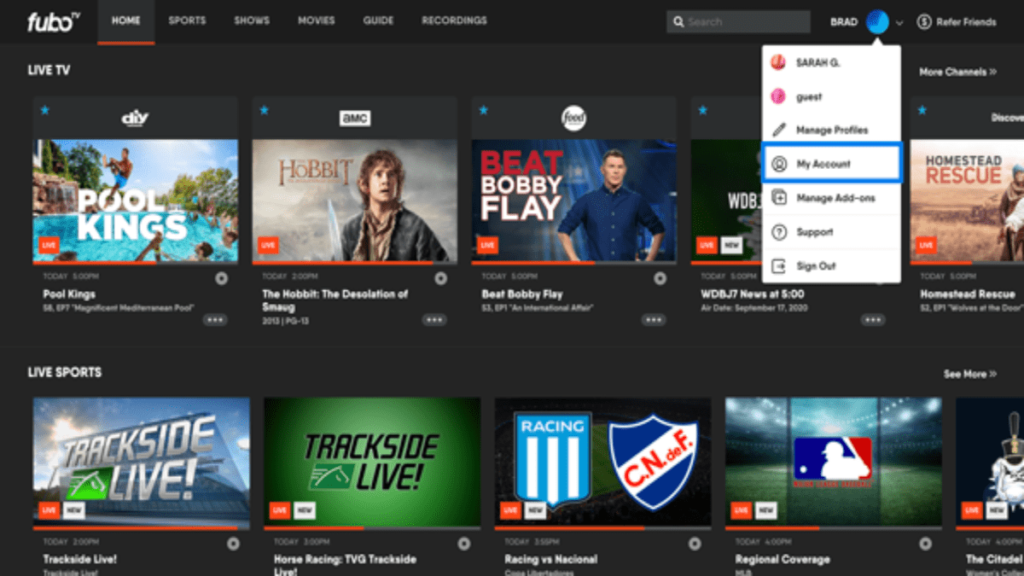 4. Click on "Subscriptions and Billing" and scroll down to select "Cancel Subscription."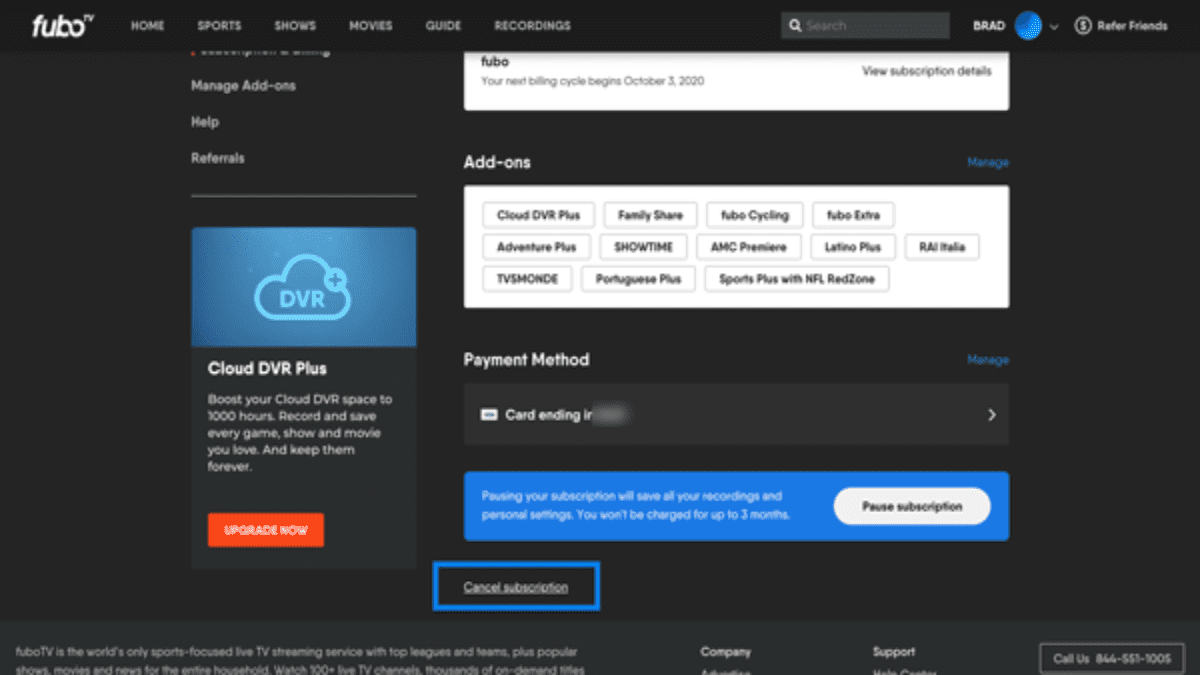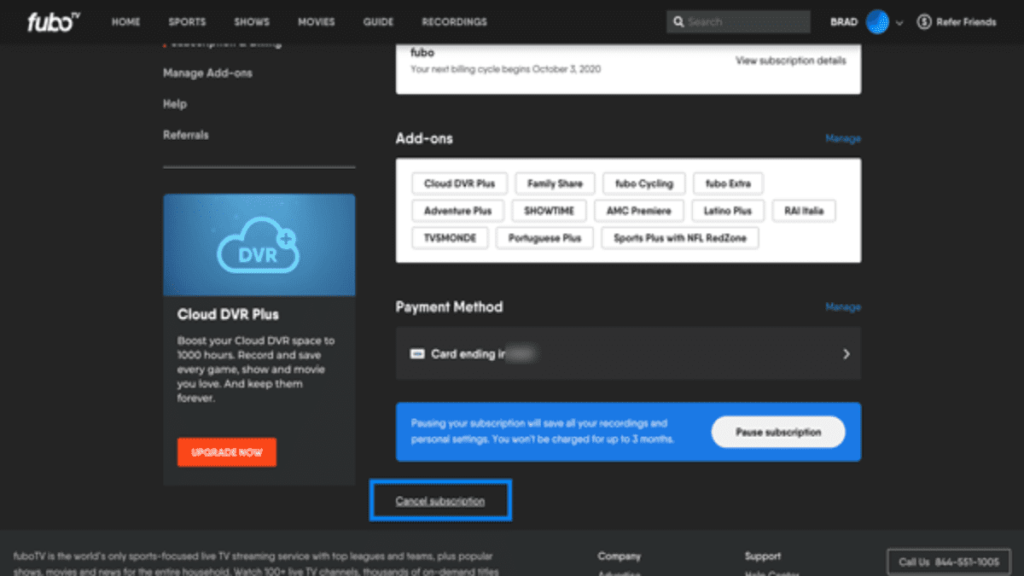 5. Now, click "Cancel Subscription" on the pop-up message.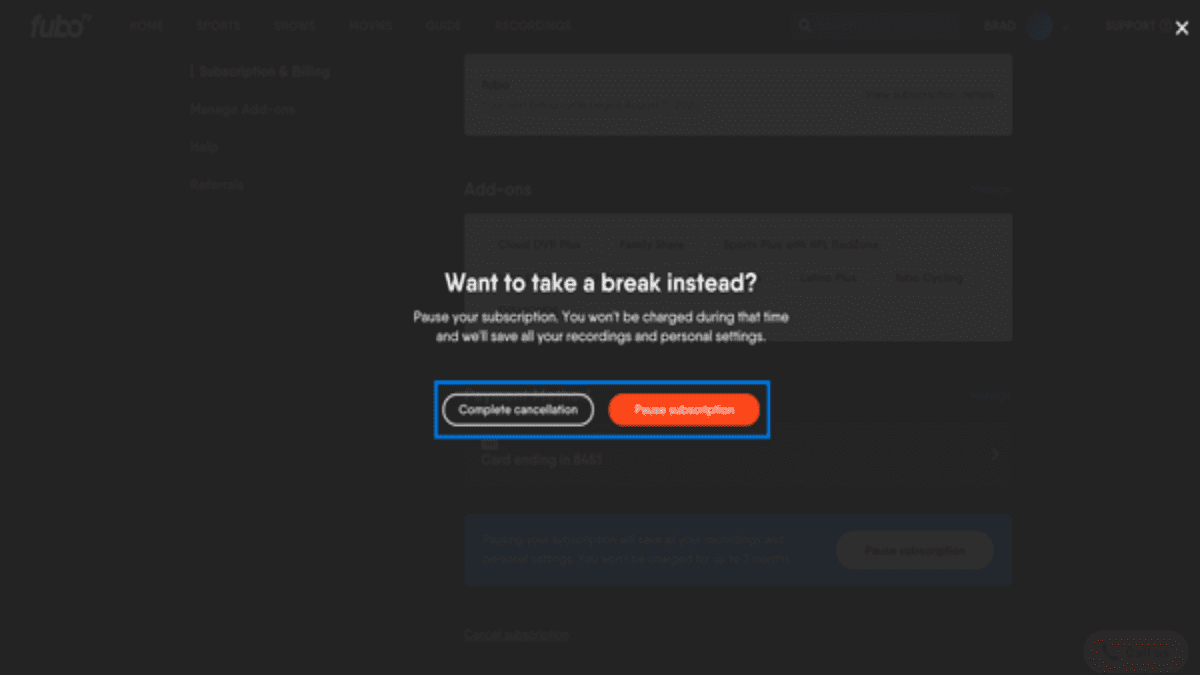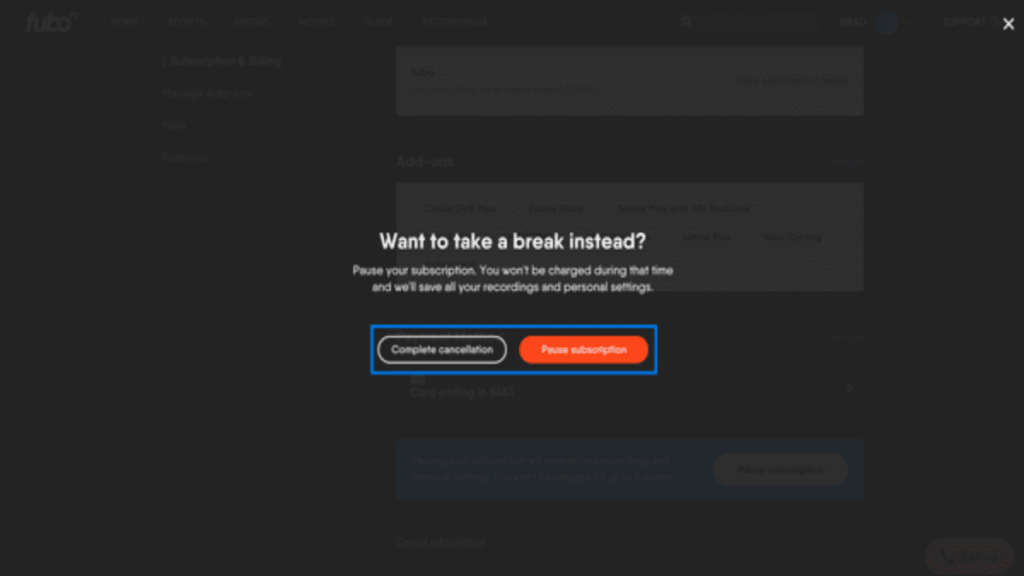 6. Finally, click "OK" to dismiss the confirmation page in the window.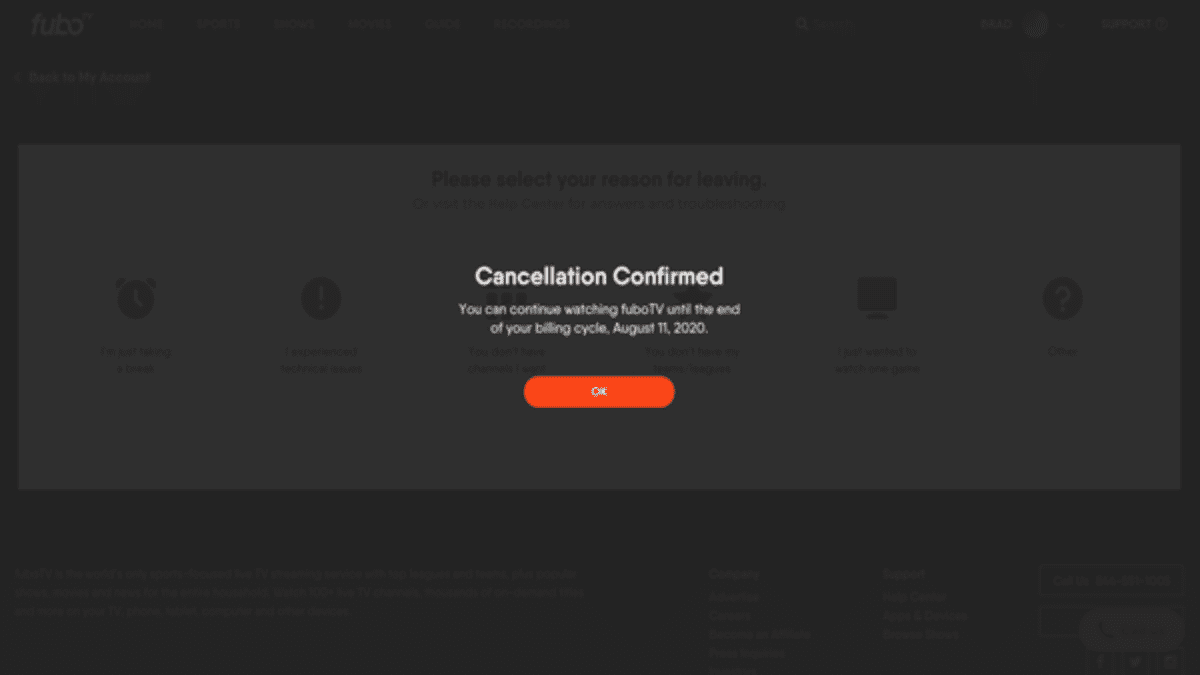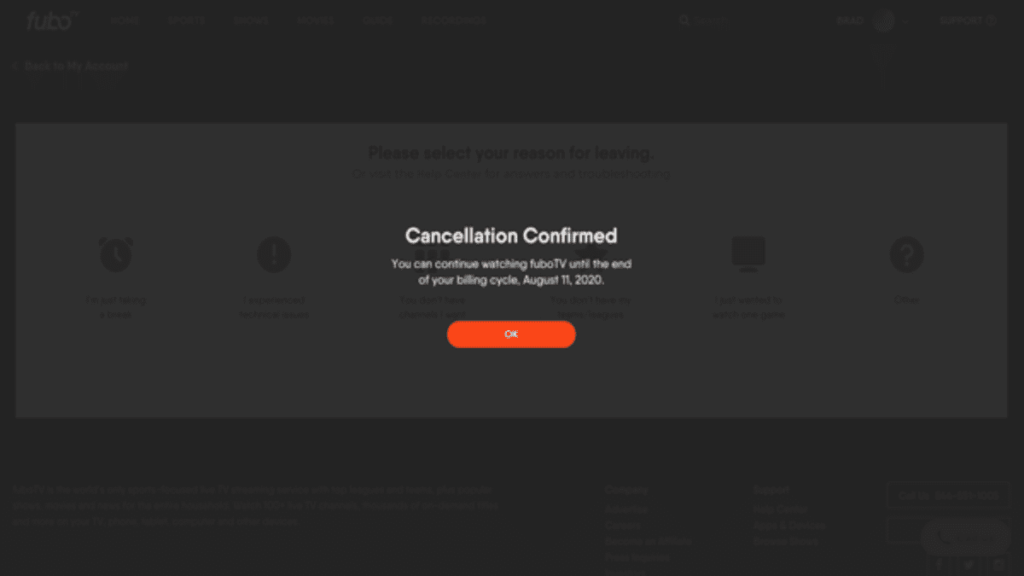 Switching to a new platform is a significant task. If you want a FuboTV alternative, we recommend some similar platforms like Hulu, Paramount+, Peacock, and Sling TV. Some of these platforms have comparatively lesser prices than FuboTV. Moreover, they also have their original shows and a user-friendly interface.
This concludes with our streaming guide. Let us know your honest opinions in the comments section below.