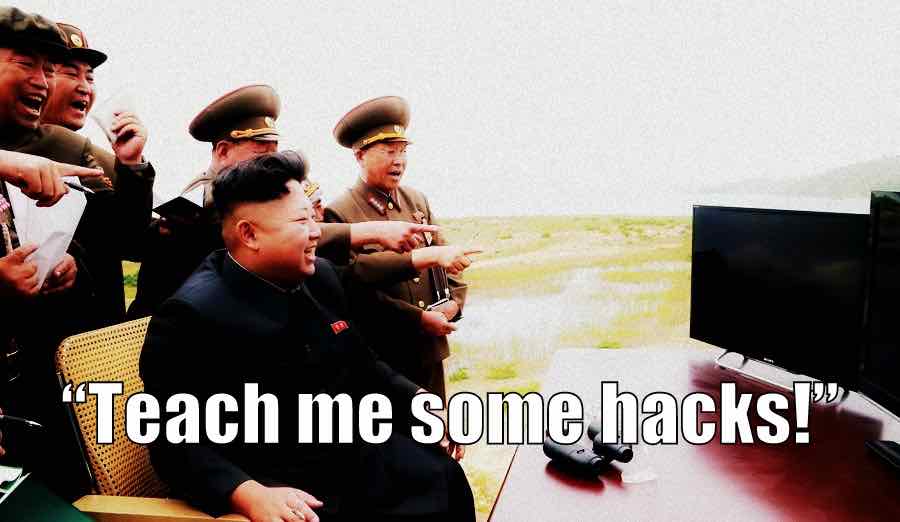 Short Bytes: According to a report by South Korea's National Intelligence Service, North Korea has doubled its hacking attacks and compromised the phones of 40 security officials. On the other hand, North Korea has denied these allegations and accused the South of using the issue for its own political purpose.
I
f you're thinking that North Korean leader Kim Jong Un is busy drinking Cristal champagne and enjoying caviar, take a moment to notice South Korean spy agency's report that tells that the number of cyberattacks on the South has doubled over the past month.
On Friday, the agency told the lawmakers that North Korea has stepped up its hacking game by succeeding in hacking 40 mobile phones of the national security officials. In recent past, North Korea also unsuccessfully tried to hack South Korea's railway control system by targeting the email accounts of the workers.
These attacks were expected in the wake of the recent joint South Korea/US military exercise and long-range missile tests. On the other hand, the North Korean government has denied the cyberattack allegations. Instead, the notorious country has labeled the recently passed South Korean anti-terrorism law as "heinous" and "provocative", claiming that it'll give South Korea too much power to spy on its people.
These hypocritic remarks come from the same country that designed its own Linux fork to suppress its citizens and spy on them.
"The South is claiming the North's cyber attack and using it for its own political purpose," an article in the Rodong Sinmun, the official daily newspaper of the North Korea's ruling party, said on Sunday. "There is nothing to expect but the sound of eating corpses from a crow's mouth. However, we cannot just overlook the South's abrupt, provocative, and heinous accusations against its neighbor."
In the past, the U.S. accused North Korea of attacking Sony Pictures in 2014 and forcing the studio to cancel the release of a movie on Kim Jong Un. Unsurprisingly, North Korea denied that allegation.