The Sony Pictures Hack was probably the biggest tech news of this month. It hasn't just remained an ordinary hack, but instead it has grown to become a safety concern for all the established websites and startups. This teaches a safety lesson to all different types companies, whether web-based or alien to online services.
Companies and budding startups focus their energy and money on getting their products right and encapsulating all the modern services of IT technology, but they somehow lack the required security measures. All of them depend upon the web-based services for their functioning and sharing trade secrets. The world is going through an IT revolution never seen before and security breaches are causing damages worth billions. 
Techcrunch writes that we have achieved an acceptable level of security on operating system levels and closed the gaping holes. A similar defense mechanism needs to be developed for the cloud services. The technology website stresses on the fact that these cloud-based solutions are going to be much difficult to implement.
Movie theaters in North America have bailed out from releasing "The Interview" after threats of attacks like 9/11. 'The Interview' Facebook and Twitter accounts are also now deleted. The Interview is a comedy movie starring Seth Rogan and James Franco, they are playing American agents who are given the job to assassinate North Korean leader Kim Jong-Un. The movie has been cited as the reason behind the Sony Pictures Hack.
American President Barack Obama has called out Sony for not coming to him and canceling the release. He stamped this decision of Sony Pictures "a mistake."
Earlier the Sony pictures website was hacked by North Korean hackers and many unreleased movies were leaked. After Sony Pictures Hack allegations from the FBI, North Korea has denied the possibility of its role in the hacking incident. North Korea's foreign ministry demanded a joint investigation and poised threats of "grave consequences."
According to reports in American media, many major theaters like Landmark and Carmike announced the cancellation on release of The Interview after a hacker group threatened to attack the movie theaters. Later, the hacker group the Guardians of Peace praised Sony and called it a "wise decision."
On the other hand, Sony CEO Michael Lynton told CNN that President Obama, media and the public are mistaken about the whole incident. He said, "We don't own movie theaters. We cannot control what is shown." He further added, "There has not been one major VOD, video on demand distributor, or major e-commerce site that has stepped forward and said they are willing to distribute this movie for us. We have always had every desire to let the American public see this movie."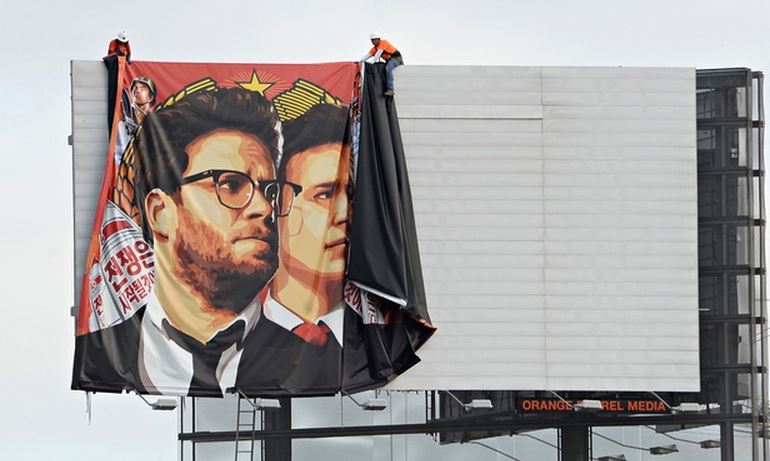 Mildly supporting the decisions of movie theaters, he told Variety that, "We respect and understand our partners' decision and, of course, completely share their paramount interest in the safety of employees and theatre-goers."
Gone are the days when virus and malware infections via Microsoft Windows were the only safety concern for websites and startups. The cancellation of the release of The Interview may end this current Sony Pictures hack tussle, but the bigger picture is yet to be framed.
---