On Tuesday, Google announced 3rd– generation Google Pixel devices – Google Pixel 3 and Google Pixel 3 XL. Both Google devices look stunning and premium to its core as now they have added a glass back. But all things considered, Google Pixel 3 isn't a major upgrade from Google Pixel 2 XL.
Of course, we were expecting something kind of a jaw-dropping surprise, considering the hype Google created with a last-minute video. But even keeping the disappointments aside, I think the Google Pixel 3 devices just aren't "new enough" to consider dropping my Google Pixel 2 XL.
I know, it will be difficult to digest. So, don't take my word for it. Instead, look at the facts yourself –
What's new in Google Pixel 3 (apparently)?
Call Screen
I agree! Call Screen surely is a brilliant feature, not to mention Google Pixel 3 will be the first one to hold such kind of feature. But the thing is – it's arriving on my device too (Google Pixel 2 XL), so not so exclusive there.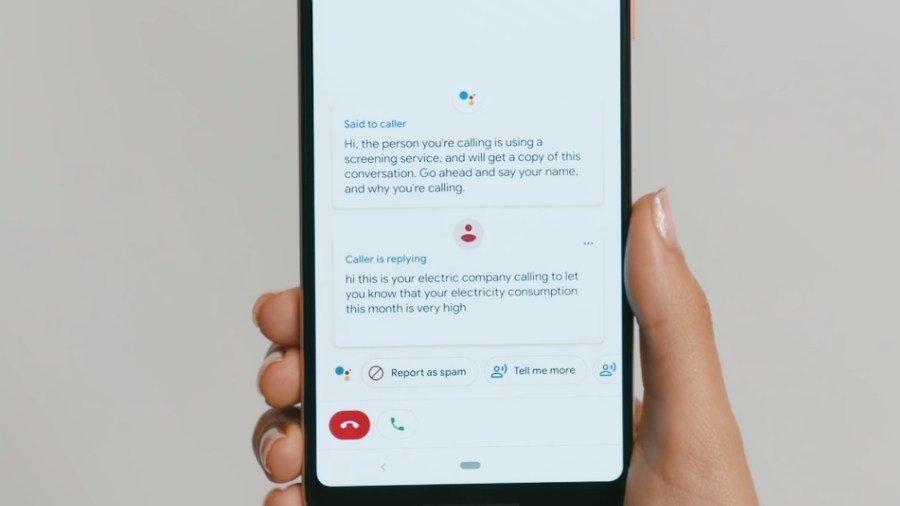 For those who don't know what Call Screen is – it's a Google assistant feature, which, if enabled, answers the incoming call and asks about the intent of it. Google Assistant transcribes the conversation in real-time and asks for your decision — if you'll like to answer it or send a text in response.
During the Made By Pixel Event, Google explicitly mentioned that Call Screen feature will be arriving on all the Google Pixel devices.
 The Camera (most of it is software)
As a matter of fact, Google always has the upper hand over other flagships, when it comes to the camera. I don't need to remind you, how many times Google Pixel devices has beaten iPhone X and even iPhone XS, sometimes.

So, it's obvious Google has made some improvements in the Pixel 3 Camera. Some of these improvements are headed your way, and some are not.
Let's quickly take a quick look at them (Google Pixel 3 exclusive)-
Top Shot – Burst exposure shots before and after your tap, to come with the best shot.
Super Res Zoom – An AI feature that merges burst images to give a zoomed-in shot, an alternative to digital zoom
Google Lens Suggestion – Google Lens automatically suggest the info about the product in real-time
Motion Auto-focus – Tap a subject once and track it while it moves.
Wide Group Selfie – More scene to the frame, because of the extra wide-angle lens at the front
All of these new features in Google Pixel 3 are possible because of new Visual Core Chip. Of course, the chip won't be coming to previous Pixel devices: +1 for Google Pixel 3 here.
The camera features coming to other Pixels (Confirmed by Google) –
Night Sight – Significantly improves low-light photography
Playground – New and improved AR stickers and AR emojis.
Wireless Charging
Since Wireless charging is booming in the smartphone industry, it was evident that Google Pixel 3 will be carrying Wireless Charging Support. There is now something called "Google Pixel Stand" selling for 79$.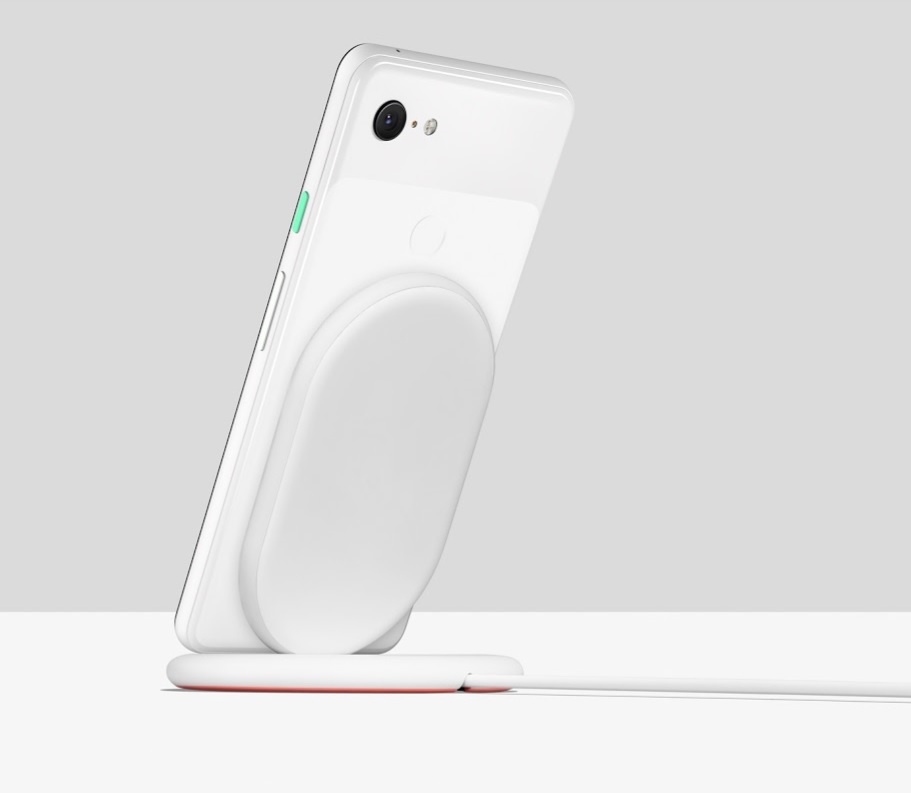 You just keep Pixel 3 on it. And the phone comes up with animations and stuff. Sadly, other Pixel devices don't have a glass back, so no wireless charging for those left-outs.
Google Duplex
Google Duplex has already been discussed at Google I/O 2018. The AI chatbot that automatically picks or receive calls to automate things like booking a reservation for a restaurant or giving a best suited time for a meeting.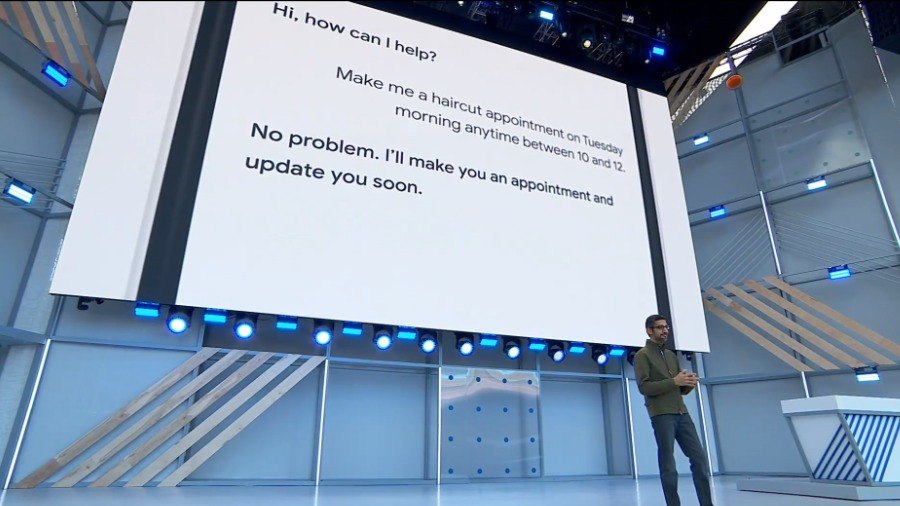 Now, Google didn't mention whether Pixel 3 will be exclusive to use this feature or not. But since its a part of Google Assitant, its' safe to assume it will come to all other Google pixel devices.
Spec Changes
On paper, there is only a handful of changes from the Google Pixel 2 devices. For instance, Pixel 3 screen is 0.5 larger than the Pixel 2, giving a 5.5-inch of OLED display against the AMOLED display, used last time. Pixel 3 XL, on the other hand, has a 6.3-inch display, a 0.3-inch increase from the Pixel 2 XL.
On the internals, excluding the Snapdragon 845 SoC, all other hardware is near all the same. The 4GB RAM is still there, and the devices are still expandable to only 128 GB storage. Hardware is certainly disappointing, considering the increasing demand for apps and software.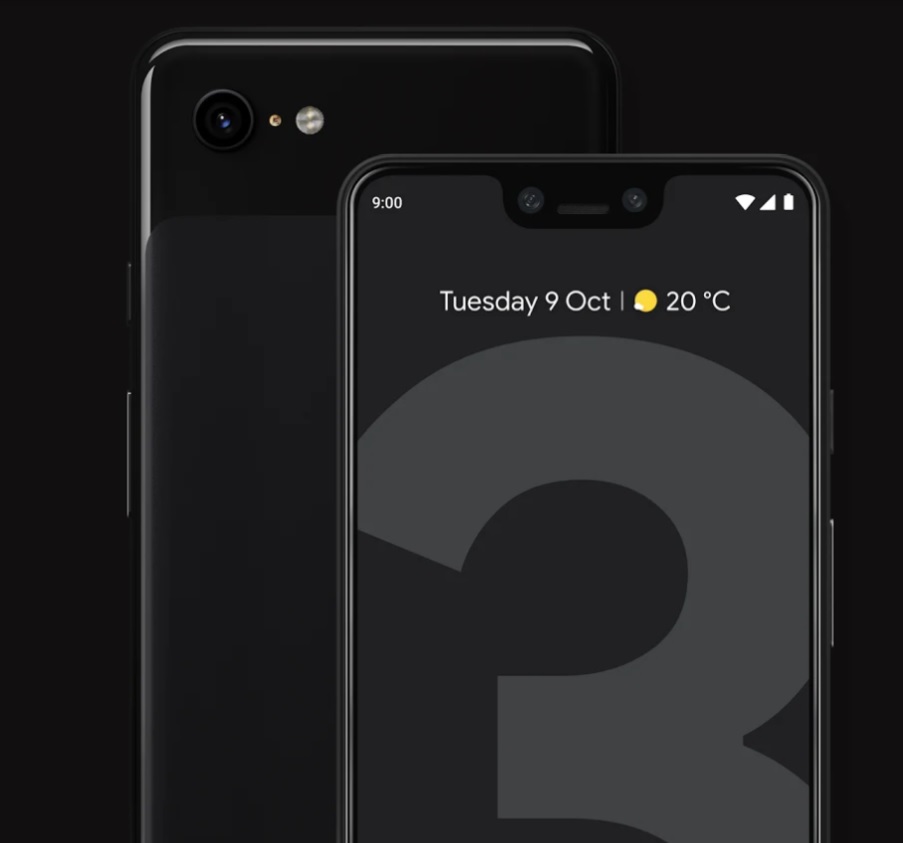 We have already discussed the camera changes. A new visual core chip and the dual-camera setup which desperately tries to set the Pixel 3 XL apart from the previous Pixel, but ultimately adds it to our notch hall of shame.
Overall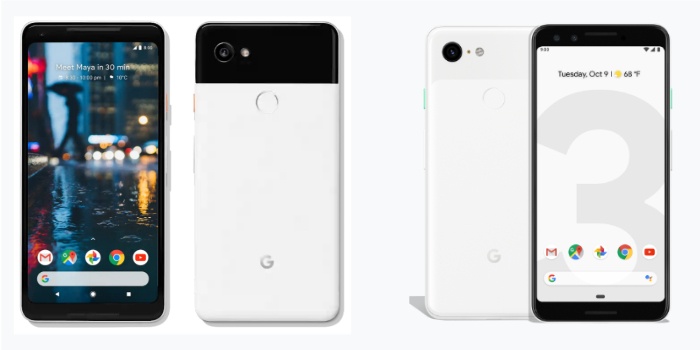 To be honest, the new Google Pixel 3 devices look very identical to previous versions. Especially, the Pixel 3 which looks exactly like the Pixel 2 XL. They follow the same design dynamics as well, not to mention.
But I can't complain. Apple did the same thing with iPhone XS. They also changed very little in their new iPhone devices form the iPhone X. But they did one thing right: Apple quickly halted the production of iPhone X from the day of release of iPhone XS.
Unfortunately, Google didn't. And so, we are here, comparing Pixel 2 and Pixel 3. Coming back the main question – Should you switch to Google Pixel 3?
Well, it depends! If the camera is everything you care about then yeah, go ahead. The new visual core chip in Pixel 3 devices will certainly make you happy.
But if the camera is a secondary concern for you, I would suggest you stick with your current Google Pixel device. Or you know, at least wait out till the end of the year. By that time, Google would have rolled out the newly announced features to Google Pixel 3, and probably to other Pixel devices as well.
Did I forget to mention the price? Here it is – Google Pixel 3 starts at $799 (a $150 jump from Google Pixel 2 base price), whereas the Google Pixel 3 XL starts at $899 (a $50 increase from Google Pixel 2 XL base price).