Google's annual fall hardware event 'Made By Google' unveiled a bunch of new products — Pixel 3, Pixel 3 XL, Pixel Slate, Google Home Hub, and Pixel USB-C Earbuds. In the past few months, we came across several leaks and reports which pretty much told us everything we needed to know. So there wasn't anything in the event that could take us by surprise and the whole show was quite dull.
Nevertheless, it was Google's official event and product launch, so let's take a quick glance over the highlights of the events:
Google Pixel 3 and Pixel 3 XL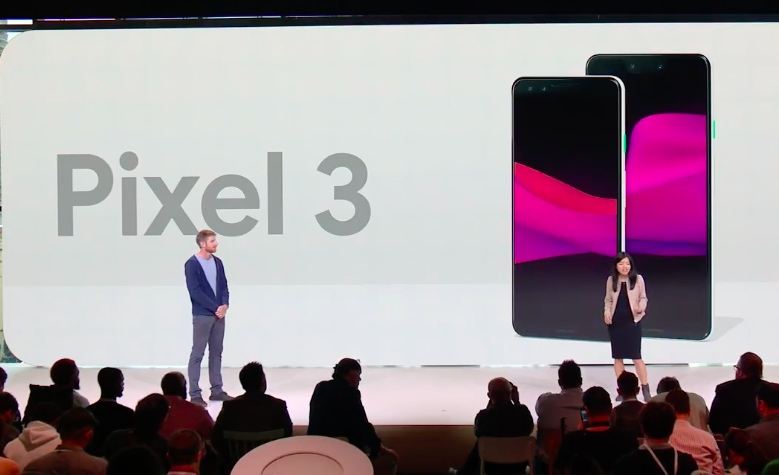 The first and most awaited product launch of the event was Google Pixel 3 and Pixel 3 XL. Both the variants have received upgrades over last year's models. However, being the company's flagship smartphone, the latest Pixel phones have identical internal specs and slight differences in the external look.
Google Pixel 3 XL, the larger of the two phones, has a visible bigger display, larger chin, and the "notch." Whereas the smaller Pixel 3 still carries the traditional look similar to Pixel 2 XL and minus the notch.
Pixel 3 XL comes with a 6.3-inch OLED display and Pixel 3 has a 5.5-inch OLED display. Both the phones have Qualcomm Snapdragon 845 processor, Adreno 630 GPU, 4GB of RAM and decent sized batteries packed inside.
They are both available in 64GB and 128GB storage options. The Pixel 3 is priced from $799 onwards whereas the Pixel 3 XL has a starting price tag of $899.
Pixel Slate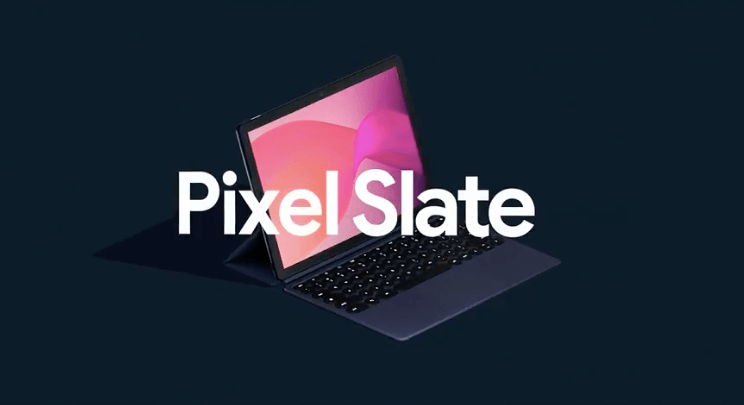 Google's first Chrome OS-based tablet Google Pixel Slate is here after a long run of rumors and leaks. It has a 12.3-inch display with 8MP front and rear cameras. The device sports dual speakers on the front and a fingerprint reader for fast unlock but there is no headphone jack.
It has support for a detachable Bluetooth Pixel Slate Keyboard that has rounded keys and backlight. Sadly, the keyboard is not a part of the package and is sold separately for $199. Interested users can also buy a separate stylus for $99.
On the security front, Google has integrated a Titan Security chip in the device. Pixel Slate will be available in navy blue color only at a starting price of $599. Buyers will also get a free three-month subscription of YouTube TV. However, Google did not mention a shipping date except that Pixel Slate would arrive later this year.
Google Home Hub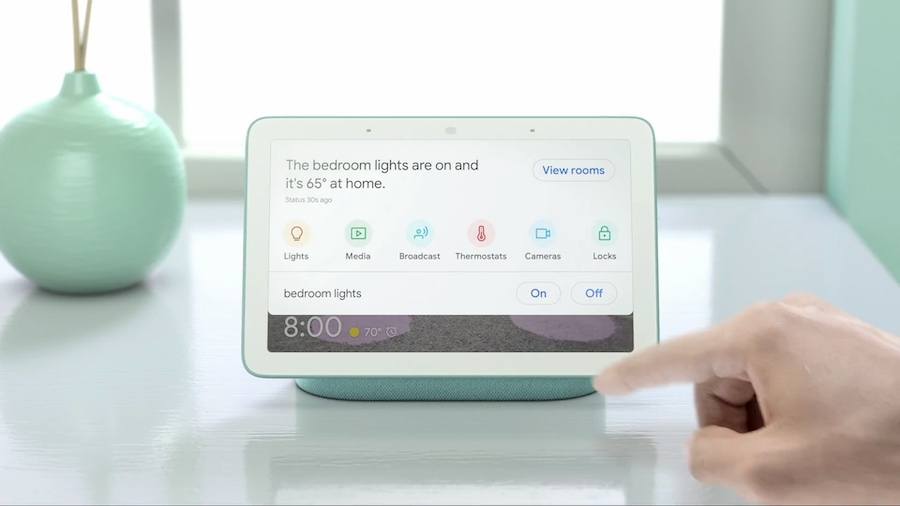 Google's answer to Amazon Echo Show is the Home Hub. It is essentially a 7-inch Assistant with a smart display that can display all important information like time, weather, calendar appointments, and to-do lists.
You can also get tasks done like finding commute times, set alarms, search for recipes — basically everything that Google Assistant can do for you. Google Home Hub can be used to control smart home gadgets and during certain hours when it's not in use, the device can be used as a photo frame to display pictures from your Google Photos account.
The Home provides a personalized experience to each user in the family by using Voice Match feature to recognize individuals and provide search records accordingly. Google Home Hub is up for preorder starting today at $149. In addition, users will get a six free months of YouTube Premium with the device.
Google Pixel USB-C Earbuds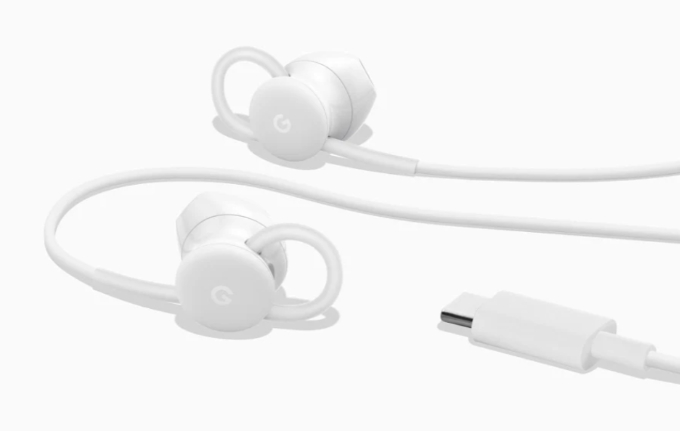 Among other products that were not launched on event stage, is the Pixel USB-C Earbuds priced at $30. Given the price, you aren't the going to get any wireless action in it but these new budget-friendly earbuds offer some of the best features of expensive Pixel Buds.
Google says that these earbuds work best with Pixel phones but they should work just fine for any other device too. You can trigger Google Assistant using the inline remote and even get real-time translation using Google Translate.
However, these features will work on devices running the latest Android Pie or higher versions. The Pixel USB-C Earbuds will be available for sale by next week and it seems that it will be available in white color only.