I am not going to preach to you the history of the Nintendo DS, nor will I try to validate your sudden urge to play the Nintendo DS. I will get right to the point because I know why you are here. We have listed some of the best Nintendo DS emulators for both PC and Android for you.
You are here to play Pokemon DS: Nintendo DS exclusive Pokemon games that tie you to your past. Pokemon is why I like to have a Nintendo DS emulator for PC. You might want to play other Nintendo games such as Mario, The Legend of Zelda, Metroid Prime Hunters, etc. Nevertheless, here are some of the best Nintendo DS emulators which will allow you to play Pokemon games on PC and Android —
Best Nintendo DS Emulators (2022)
| | | |
| --- | --- | --- |
| S.no | DS Emulator | Platform |
| 1 | DeSmuMe | Windows and Mac |
| 2 | MelonDS | Windows and Linux |
| 3 | NO$GBA | Windows |
| 4 | RetroArch | All platforms including Android |
| 5 | OpenEmu | Mac |
| 6 | Drastic DS | Android |
| 7 | Citra | Windows, Mac, Linux, and Android |
| 8 | Lemuroid | Android |
| 9 | EmuBox | Android |
| 10 | SuperNDS Emulator | Android |
Best Nintendo DS Emulators for your PC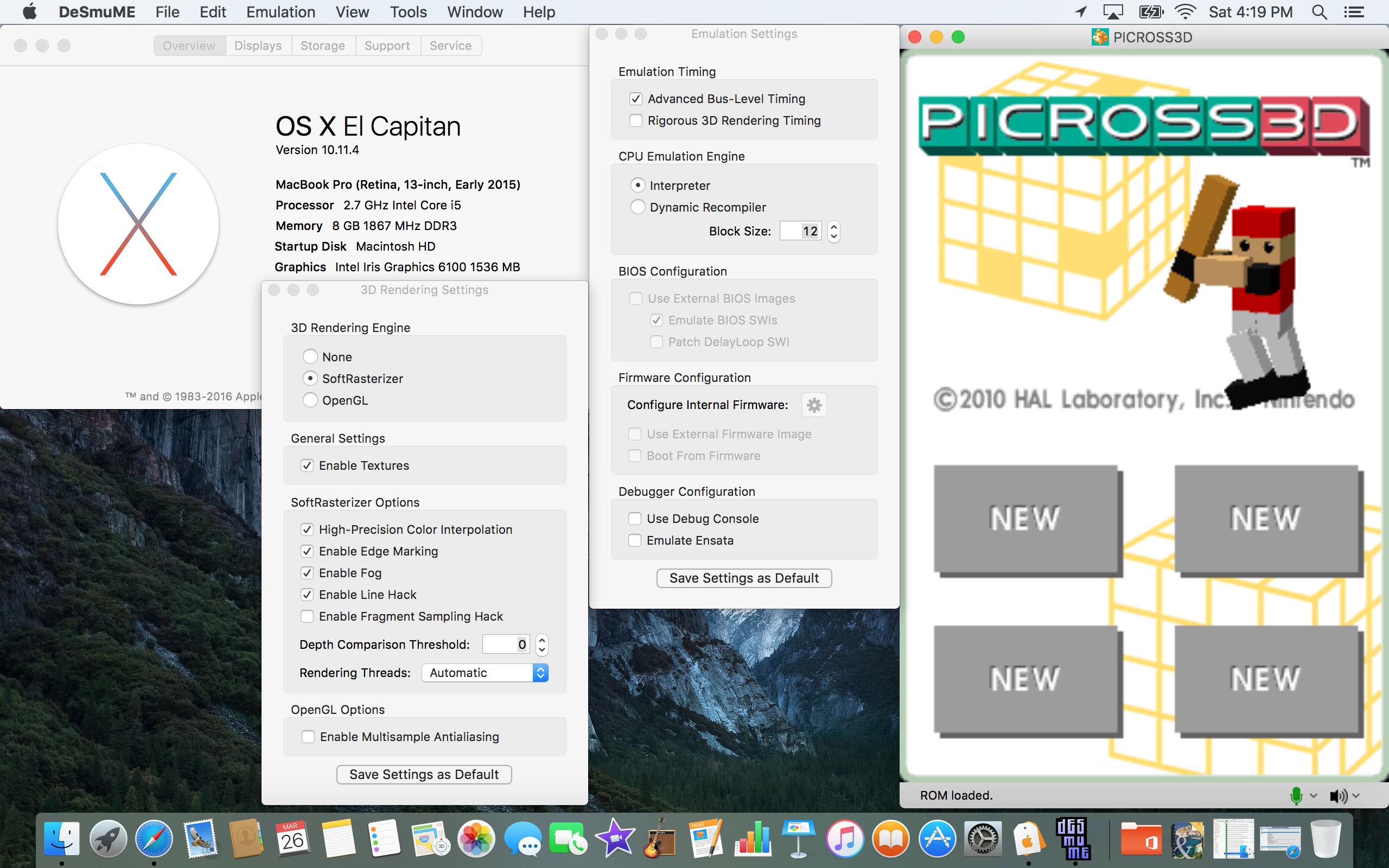 The name might be a little weird, and the pronunciation is even worse. But DeSmuMe is, in fact, one of the best DS emulators for PCs. It is available on Windows and Mac.
Nintendo DS games run pretty smoothly on both platforms, however, I faced frame drops in my MacBook Air (2017 edition) while playing games on maximum graphics. Ultimately, the performance will depend upon the configuration of your PC.
On the bright side, you can do tons of customization in graphics and emulation settings. There are other additional useful features such as cheat code manager, and USB controller support. The NDS emulator also offers a save slot feature which enables you to continue the game from where you left off.
While DeSmuMe is popular among Nintendo DS fans, there are few problems with the open-source project. For instance, developers rarely touch the project and the last stable update arrived back in 2015. Other than that, a lot of Pokemon Games are not supported by the emulator however you can still play them. Also, there is no WiFi emulation.
Availability — Windows and Mac
Why use DeSmuMe?
Graphics customization
High Compatibility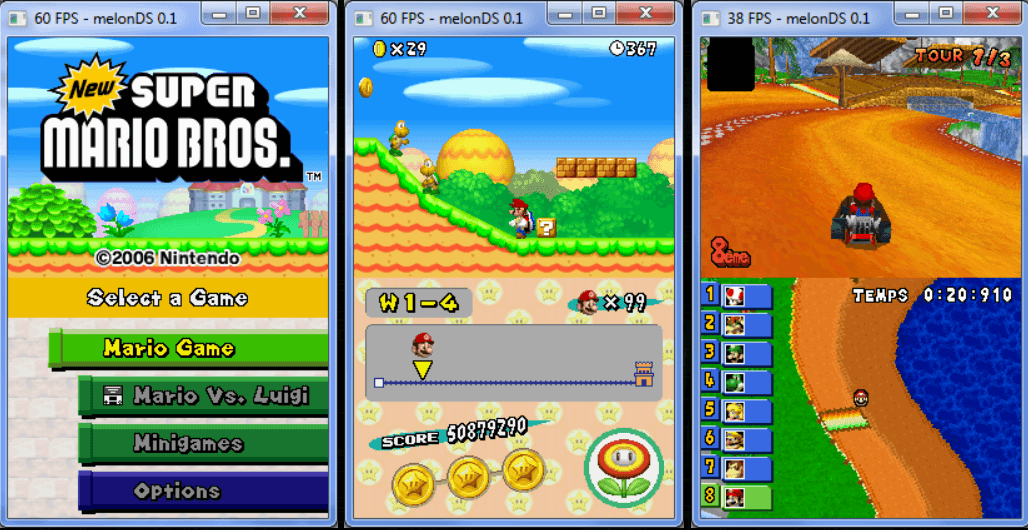 When we talk about the best Nintendo DS emulators for PC, MelonDS always manages to come up. This emulator has often been compared with the dominant NDS emulator DeSmuMe.
Unlike DeSmuMe, this emulator for PC lacks many of the emulation and graphic options, however, it excels in some areas such as the highly accurate rendering of DS games.
Thanks to its new OpenGL render, the Nintendo DS emulator allows you to tap into extreme resolutions even with medium performing systems and with the new JIT recompiler, Melon can do fast emulation. If you're looking to play Pokemon games on PC, MelonDS is the perfect fit. It's the best DS Emulator for Windows.
Another highlight feature of MelonDS is the local Wi-FI support for playing multiplayer games. Although the feature is experimental and works with only a few games, it gives immense pleasure to see it working at all. Apart from that, there is save slot option, a few screen layout options, and joystick support — common in other NDS emulators for PC.
Availability — Windows and Linux
Why use MelonDS?
High performance at increased resolutions
High accuracy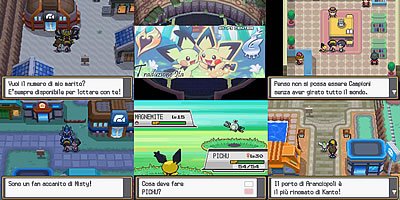 Although NO$GBA started with emulating Gameboy advance games, it still ranks high up in the best Nintendo DS emulators for Windows. First thing first, a plus point with this DS emulator is that it supports GBA, Nintendo DS as well as Nintendo DS Lite (DSi) games.
In terms of graphic settings, the DS emulator only has a handful. But with a few tweaks in settings, one can get good game graphics comparable to DeSmuME. The compromise has a silver lining though — First, the Nintendo DS emulator works very fast, even on underperforming PC's. Secondly, it takes very few system resources compared to the other best NDS emulators mentioned here.
However, the problem is the lack of screen layout features. Also, the multiplayer option is experimental and didn't work in my case. The emulator is only available on Windows. Other than that, there is joystick support and the save state option. NO$GBA also has in-house cheat code support.
Availability — Windows
Why use No$GBA?
Low memory usage and offers high speed
Also supports GBA a Nintendo DSi games
4. RetroArch (Most versatile DS emulator)
Unlike other Nintendo DS emulators here, RetroArch is an all-in-one emulator which allows users to play games of nearly all retro consoles. The idea is to have an amalgamation of several emulators (aka cores) in a single software.
In our case, RetroArch offers DeSmume and MelonDS for emulating NDS titles. Since it's an all-in-one emulator, you can run games of all the Nintendo consoles (NES, SNES, DS, DSi, 3DS, 64), Atari, MAME, and more.
The user interface might be intimidating at first, but it gets pretty easier once you use it for a while. However, running games is relatively difficult as compared to the other Nintendo DS emulators here.
Apart from that, it has all the essential graphic and emulations options. You can increase the native resolution up to 4K and apply shaders that can drastically change the look of the games. There is joystick support, save slot option and different screen layout option.
A problem with RetroArch can be that it takes up more PC resources than others. But overall, it is still one of the best emulators for PC.
Why use RetroArch?
All-in-one emulator
A few pre-loaded games
Availability — All platforms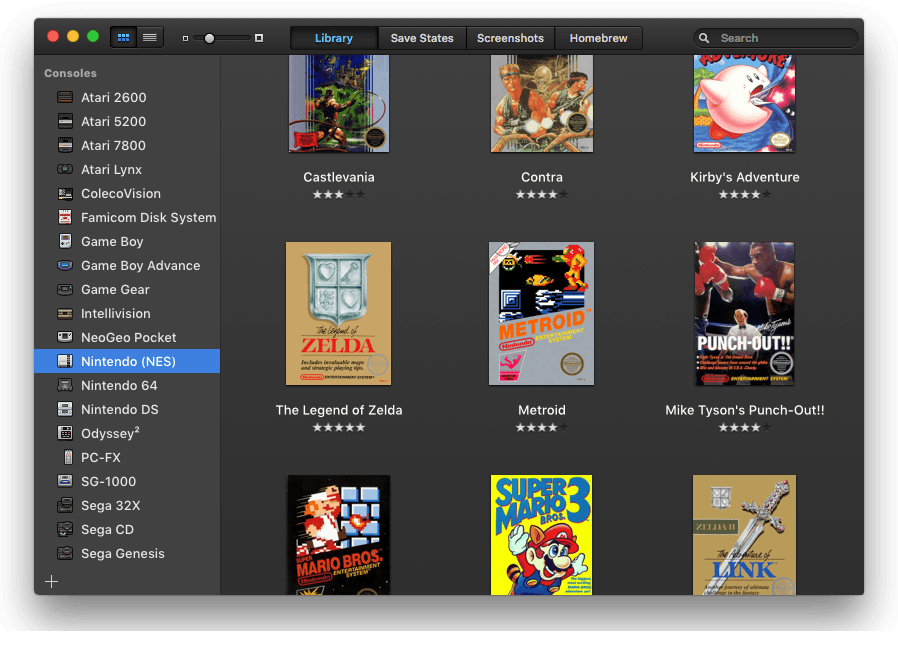 OpenEmu is another front end software for other console emulators. This emulator for PC isn't much different from RetroArch in terms of supported consoles and emulation options.
However, the stunningly streamlined UI of OpenEmu makes it different from all the other emulators. If you are a Mac user, the interface will remind you of iTunes. For instance, the emulator shows box art for games and sort them by the platform. To play Nintendo DS games, OpenEmu comes with DeSmuMe emulator.
The lack of several graphics settings might upset a number of users. Also, I didn't see the option to increase internal resolution in my testing. Everything else is pretty much there in the Nintendo emulator such as screen layout options, save states, cheat code support, etc. There is a huge list of controller support that includes DualShock, Switch Pro, Wiimote, and more. All in all, OpenEmu is one of the best DS emulators for mac.
Availability — Mac
Why use OpenEmu?
Streamlined UI
All-in-one emulator
Best Nintendo DS Emulator For Android In 2022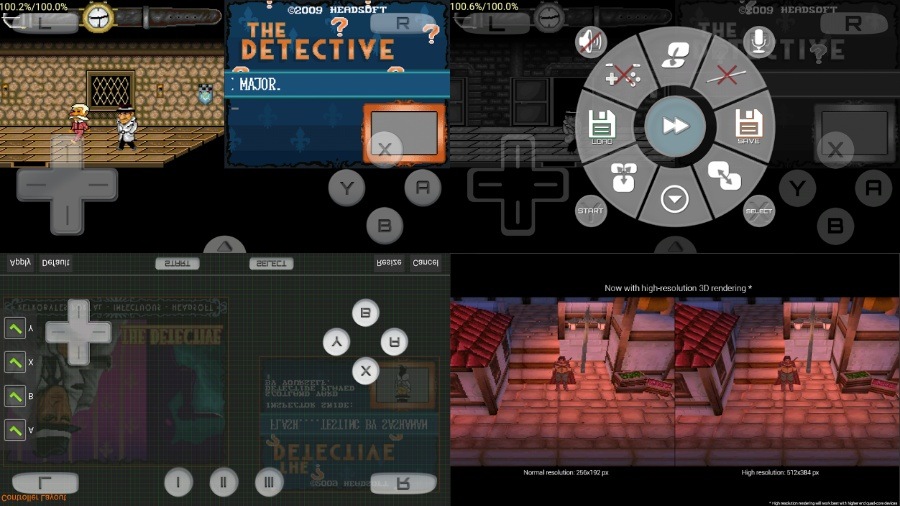 Nintendo DS was a handheld gaming console, so it's only natural that people long to play Nintendo DS games on Android. And so far, there has been no better DS emulator on Android than DraStic.
The app is no less than the DS emulators on PC when it comes to features. So, you have controllers support, save states, button mapping, etc. The app also allows you to increase the internal resolution. However, expect the best potential only on high configuration smartphones.
Since the smartphone screen dynamics are quite different from Nintendo DS (dual-screen), the app compensates by offering six different layout options. Other than the default view (both screens are equally large), there is a stacked view, a single view and an option for keeping one screen shorter than the other.
The only con with DrasTic is that it is a paid Android app, priced at $4.99. However, the price barely bothers considering the number of features.
Availability — Android
Why use DraStic?
Online Google Drive space to save data
Increase emulation speed
2. Citra (Nintendo 3DS Emulator)
Undoubtedly, Citra is the best Nintendo 3DS emulator to play Pokemon games on PC. Even with a mediocre system, you can run several 3DS titles at full graphics and high resolution.
The Nintendo 3DS emulator enables users to set internal resolutions up to 4K, which takes Pokemon games, and The Legend of Zelda gaming experience to a whole new territory. As for the titles, Citra's official website has a section where you can look at the compatibility of Nintendo 3DS games with the PC emulator.
Back to the software — there is joystick support, screen layout options, and cheat code support. The Nintendo emulator offers an in-house screen recorder. Citra also emulates 3DS local Wi-Fi. In other words, you can play multiplayer with other people running games on this DS emulator.
Citra is also available on Android, making it the only working Nintendo 3DS emulator on Android.
Availability — Windows, Mac, Linux, and Android
Why use Citra?
Multiplayer support
10x internal resolution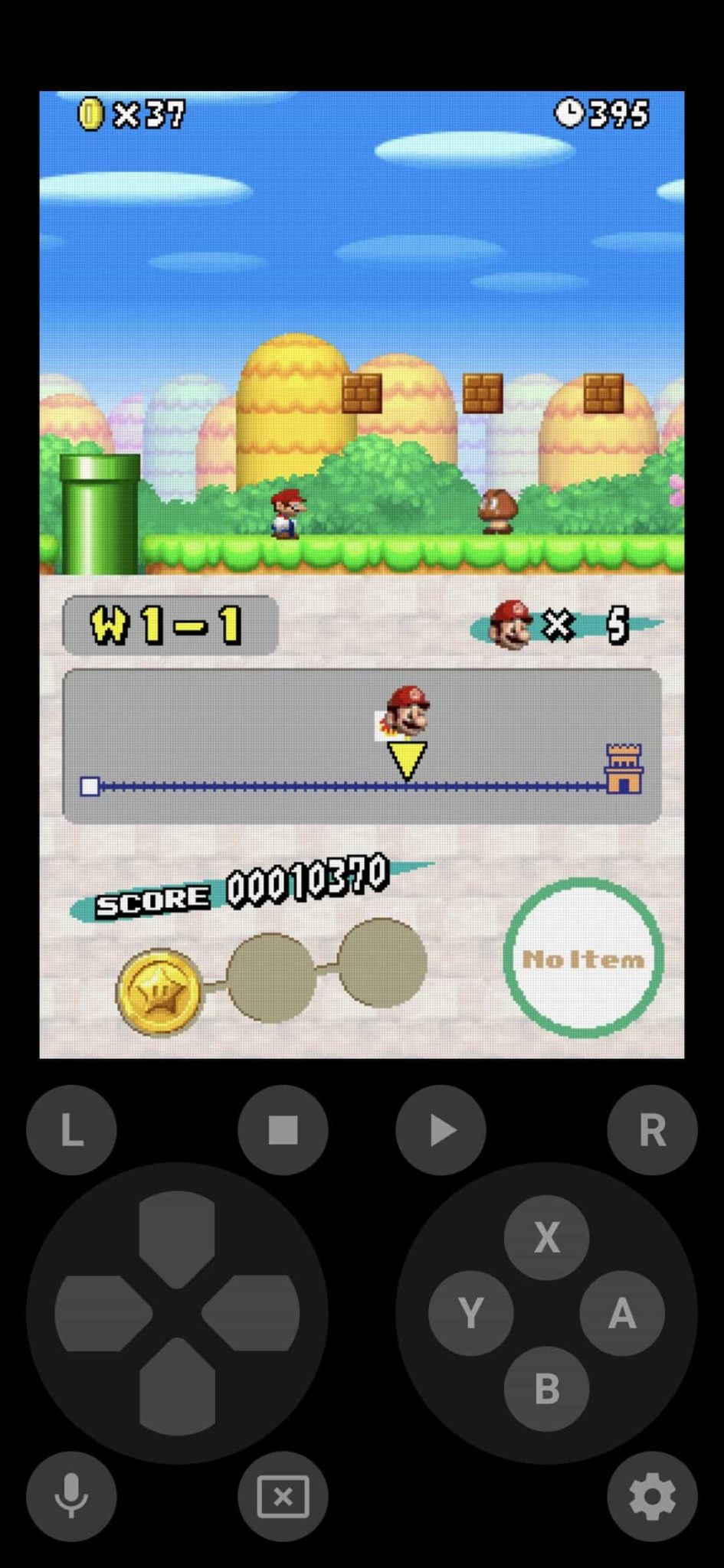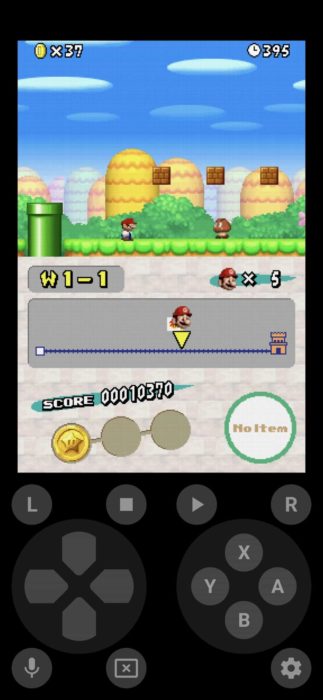 Lemuroid is another Nintendo DS emulator for Android users. Unlike DraStic, this one is completely free to use and is ad-free.
Other than the Nintendo DS, Lemunroid offers support for many other systems such as Atari 2600 (A26), Atari 7800 (A78), Atari Lynx, Nintendo (NES), Super Nintendo (SNES), Game Boy (GB), Game Boy Color and a lot more.
You will find all the necessary features such as quick save and gamepad support. You can connect more than one gamepad as well. The Android app for playing Nintendo games also has a directory where you can see all your games.
Availability — Android
Why use Lemuroid?
Connect multiple gamepads
Support for zipped ROMs
Meanwhile, you can also check out our article on Nintendo Switch emulators for PC and Android here!
Bonus apps for DS Emulation
You can also check out some more DS emulation apps to play Pokemon games. We tested ten Nintendo DS emulators but these apps couldn't make our list. However, they still deserve a mention due to their popularity within the community.
Are Emulators even legal? Will you get in trouble for using DS emulators?
Emulators, yeah. ROMS, not so much. Emulators, of any kind, are merely software that emulates a game console. The situation is pretty much similar to torrent clients which themselves are not illegal, but downloading torrents is.
Similarly, emulators for PC are not illegal, but downloading and playing games on the same emulator is illegal. Although, there have been different viewpoints on the subject. However, we will go by the Nintendo official website which believes that making digitalized copies of retro NDS games is illegal, even though the company doesn't produce DS games anymore and makes no money out of it.
So these were some of the best DS emulators for PCs. If you want to play smartphone games on your PC, you might be interested in the best Android emulators or iOS emulators for PC.
F.A.Q
How to play Pokemon on PC?
You can play Pokemon games on PC with the help of Nintendo DS emulators such as MelonDS, NO$GBA, OpenEmu, and more.
Is DeSmuME a good emulator?
DeSmuME is one of the best
Is DeSmuME abandoned?
No, DeSmuME has not been abandoned. Although the last stable build was posted back in 2015, you can still fix the old build with the latest executable patch.
Can DeSmuME play 3DS and GBA games?
Yes, the DeSmuME emulator can emulate all NDS handheld game consoles. Therefore, users can play 3DS games using the DeSmuME emulator. However, it cannot emulate GBA games.