T
he privacy fire has remained heated for the last five years. Be it the Snowden revelations or the recent
Vault 7 series by Wikileaks
.
Ad-blocking is one of the important aspects of privacy protection in people's lives. Mozilla knew it last year when they launched Firefox Focus for iOS, a mobile web-browser with inbuilt ad-blocker which is enabled by default. Now, Firefox Focus has been released for the Android operating system.
The web browser builds on top of the iOS version and has extra features including Ad Tracker counter (shows the number of ads blocked, Notification reminder (reminds Firefox is still running) and disable tracker blocker (an option to disable ad-blocker).
According to Firefox's product manager, Barbara Bermes, the new Firefox Focus is faster, and it consumes lesser data while browsing.
Firefox Focus is the still simplest web browser I have ever seen. Deleting the history and cookies as simple as tapping the dustbin present on the screen. And it does what it promises.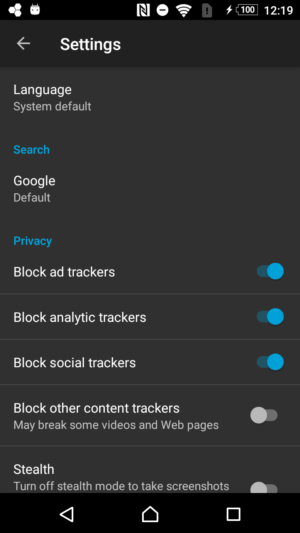 This is another major announcement from the house of Mozilla after the recent release of Firefox 54 which improves Firefox's multiprocess abilities up to four content processes. However, E10S-multi is yet to reach all the users. Here is how you can enable it manually.
Mozilla is now definitely ahead of Google who is also baking ad-blocking capabilities into Chrome. However, it would be at far bigger scale than Firefox as it would be rollout across all platforms where Chrome exists.
You can download Firefox Focus from Google Play.
Got something to add? Drop your thoughts and feedback.