Short Bytes: The latest release of Mozilla's open-source web browser, Firefox 54, now supports multiple content processes. This has marked improvement in terms of speed, reliability, and responsiveness of the browser. Mozilla is calling Firefox 54 as the best Firefox ever. It's now available for download for various platforms.
N
ick Nguyen, VP of Firefox division at Mozilla, yesterday
announced
the release of Firefox 54, which the company is selling as the best Firefox ever. That's because they have implemented multi-processing in their web browser – a feature which assigns the workload to different processes on the machine.
Mozilla has been developing the Firefox multiprocess feature, known as Electrolysis or E10S, which has been named after a chemical process which breaks water molecules into their components.
Although E10S is in development for years, the open source Foundation first glimpsed E10S with the release of Firefox 48 last year, where around 400-700% increase in the responsiveness was observed. However, the initial rollout was made to a limited number of users.
The initial E10S implementation separated Firefox UI as one process and added one content process. Later, Mozilla added a limited number of compatible Firefox add-ons as separate processes in Firefox 49 along with the spreading E10S rollout.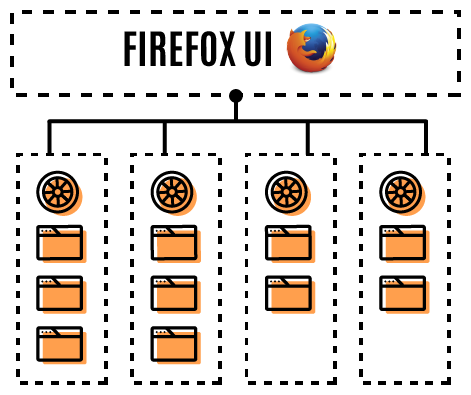 With E10S-multi, Firefox now supports up to four processes (can be changed by the users) capable of handling the web content across all the browser tabs. Mozilla is calling E10S as the biggest change in their Firefox codebase ever. Having more than one process in the working assures something wrong happening with one browser tab won't affect the others.
The development team already rectified a major concern in the past, that more processes would lead to more memory usage, by developing a method called MemShrink to reduce RAM usage.
A Mozilla spokesperson told VentureBeat the multiple content processes support is yet to reach around half of Firefox users. Visit about:support using the address bar to check if you are the part of the current Electrolysis rollout. It'll say "1/1 (Enabled by default)" under the Multiprocess Windows line item.
The development team has plans to make add-ons and extensions as sandboxed processes after they finish the rollout of multi-process E10S to all the users.
According to Nguyen, the open source web browser runs with ease on machines having a scarcity of memory and the goal is to achieve a "just right" balance between speed and memory usage. The development team ran tests to see how Firefox performs in terms of memory usage.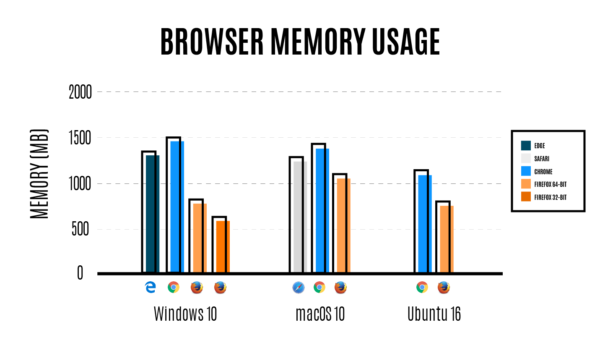 In his blog post, Nguyen also highlighted Project Quantum, he said that people would see some "big jumps in capability and performance" of the web browser across different platforms by the end of this year.
Apart from various under the hood changes, Firefox 54 also comes with a set of visible changes including a simplified download button and download status panel and the inclusion of Burmese language on Firefox desktop. On Firefox for Android, improvements have been made regarding browser sync performance and playback of audio/video content in the web browser along with the addition of Bulgarian and Kabyle languages.
Firefox 54 is now available for download for Windows, MacOS, and Linux. For Android, you can head over to the Google Play Store.
Got something to add? Drop your thoughts and feedback.