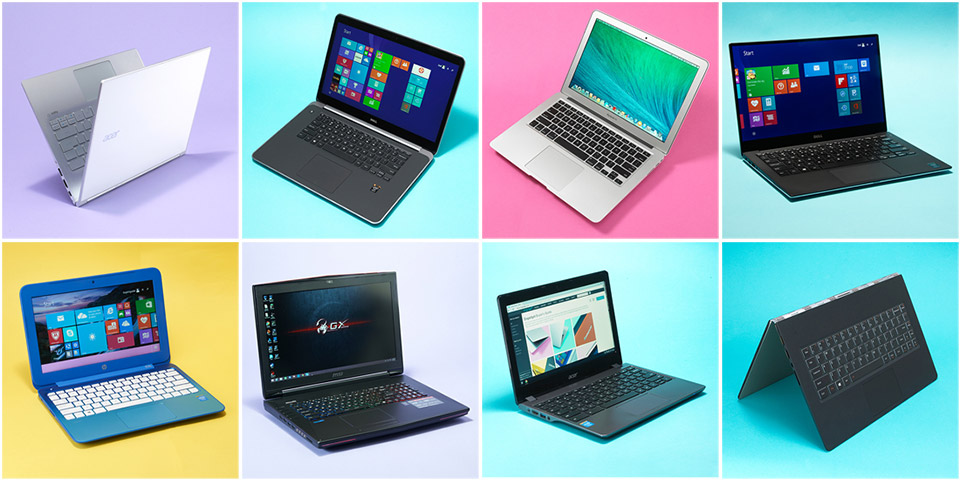 Short Bytes: Based on the failure rates and satisfaction level of the users, the Consumer Reports Survey has outlined the best laptops in the market. Apple products top the list with lowest failure rates and highest overall satisfaction rates. Take a look at the list of best laptops below.
T
he latest Consumer Reports Survey is out and it clearly tells which product lines are the most reliable and best in terms of customer satisfaction. This survey covered 58,000 laptop owners to find the best laptop in the market. For those who don't know, Consumer Reports is the world's largest, nonprofit, and independent consumer product testing organization.
The recent survey reveals that Apple laptops are the most reliable notebook brand in the market, beating the others by a big margin. Two product lines of Apple – Apple MacBook Air and Apple MacBook Pro – topped the list with lowest failure rates.
MacBook Air is at #1 with just a 7 percent failure rate, followed by MacBook Pro at #2 with a 9 percent failure rate. Overall, as a result of past years, Apple makes the most reliable notebooks with a 10 percent breakdown rate in first 3 years.
Also read: Microsoft Surface Book Vs. Apple MacBook Pro – Which is the Ultimate Laptop?
Windows machines come at a distant second position as Samsung and Gateway score a 16 percent failure rate. Remaining companies like Acer, Lenovo, Toshiba, HP, Dell, and Asus follow with failures occurring at a 15-20 percent.
Take a look at failure rates:
Apple MacBook Air – 7 percent
Apple MacBook Pro – 9 percent 
Gateway NV – 13 percent
Gateway LT – 14 percent
Samsung ATIV Book – 14 percent
Lenovo ThinkPads – 15 percent
Dell XPS line – 15 percent
HP Pavillion – 16 percent
HP premium ENVY – 20 percent
Lenovo Y Series – 23 percent

However, when Apple laptops fail, they are often very expensive to fix – so it's advised to purchase AppleCare.
Talking about the overall customer satisfaction, 71% of MacBook owners are completely satisfied with their system's reliability, while only 38% of Windows laptop owners replied with the same answer.
Source: Consumer Reports Survey
What do you think about these laptop rating? Tell us in the comment below.
Grab the best deals from fossBytes Store.