On a Wednesday, after a whole week passed without a Windows 11 Insider build release, Panos Panay, Microsoft's Chief Product Officer, tweeted about a brand new Snipping Tool. Since we have all known that the 'Snipping Tool' and 'Snip & Sketch' apps will undergo major changes, this could be the one.
The tweet from the Chief Product Officer was a teaser video of the UI and functionality of the brand-new Snipping Tool. Users in the Windows Insider Program will be the first ones to gain access to it. Likewise, let us have a look at the teaser and what it means.
Snipping tool gets new features
As mentioned before, a glimpse of the new Snipping tool was shown in the tweet.
In the teaser video, the old Snipping Tool was incorporated with features of Snip & Sketch. Snip & Sketch has been Microsoft's primary focus since Windows 10 build 1809. Since then, both the apps that provide a similar functionality have co-existed.
If you use Snipping Tool on Windows 10, you might know that Microsoft planned to move the app to Snip & Sketch. But, after this teaser, it seems that the tech giant isn't retiring Snipping Tool, only increasing its functionality by combining the two apps.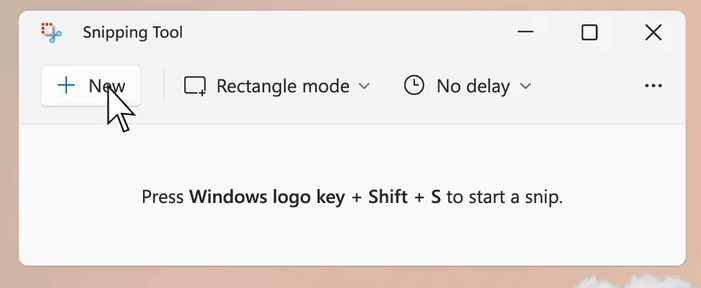 The new Snipping Tool feels just right. It's got rounded corners, icons, and buttons in line with Windows 11's design spectrum.
What can the tool do?
To begin, the Snipping Tool will have all the features of Snip & Sketch as well. Freeform controls will appear on your screen when you start a snip, and the entire screen will darken. Further, you can select part of the screen to take a screenshot of the same. Post that, you can highlight elements on the screen using various pen tools.
Finally, the saved image will be copied to your clipboard. You can either save the edited image in various file formats such as JPG, PNG, etc. With Windows 11, users should directly save the snips in any folder using File Explorer. Although we don't have all the details regarding the new app, we would surely love to see a screen recording shortly.
Do you use Snipping Tool or Snip & Sketch? Let us know in the comments below.