Amid recent news about Sony confirming that the next-gen PSVR headset would come to PS5 consoles, we now have a new set of specs for the next-gen PSVR. After a closed-door summit for potential PlayStation VR developers, the latest leaked specs make the PSVR 2's previously leaked specs look like a blip.
According to a leak, the upcoming PSVR 2 is reportedly being called NGVR (Next-gen VR) for the PS5 console. In addition, Sony announced that PS5 sales recently crossed the 10 million mark. Meanwhile, let's take a look at all the latest leaked specs of Sony's upcoming PSVR 2.
PSVR 2 Specs
1. Lens
The lenses on the upcoming PSVR 2 headset would be Fresnel OLED ones. Additionally, these Fresnel OLED lenses will boast a resolution of 2000X2040 per eye, making the display on the headset a 4K HDR display. Apart from this, the FOV on the PSVR 2 would be 110°, 10° more than its predecessor.
2. Hardware
Talking about the upcoming next-gen VR headset's hardware, it's capable of Flexible scaling resolution. Along with FSR, the hardware of the PSVR 2 is also capable of Foveated rendering with eye-tracking. If this doesn't blow your hair back, the next-gen VR headset will come equipped with haptics, further improving the experience.
3. Controllers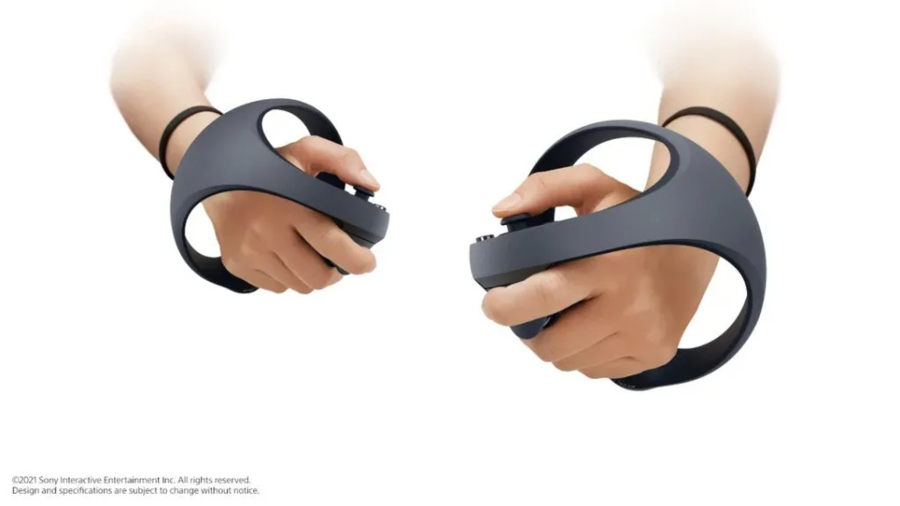 While we knew about the adaptive triggers that will come with the PSVR 2′ controllers, the latest leak revealed that the controllers would come with 'touch-sensitive buttons.' The touch-sensitive buttons will be placed aptly for the thumb, index, and middle finger. Interestingly, the controller will sense how far from the center of these touch-sensitive buttons your fingers are.
VR Games
In the closed-door developer summit, Sony talked about moving away from the vanilla VR experience. Meanwhile, focus on console-quality AAA titles and hybrid games playable on the next-gen consoles and the next-gen PSVR. This will give Sony the
However, there was no discussion of backward compatibility at the developer summit. Meanwhile, it is reported that Sony will give a big push towards remastering old PSVR titles. This information certainly makes the PSVR 2 look amazing. While it isn't sure when Sony might release these next-gen VR headsets, it probably won't be before Q2 of 2022.