Microsoft has just announced 6 new features for its search engine Bing. These features will bring a new visual search interface, American Sign Language and much more.
The Visual Search feature for Bing was introduced back in June 2018, and now Microsoft is expanding its search capability through added support for Text Transcription, Math problem solver and improved dialog box. So, let's discuss these features in brief —
Math Solver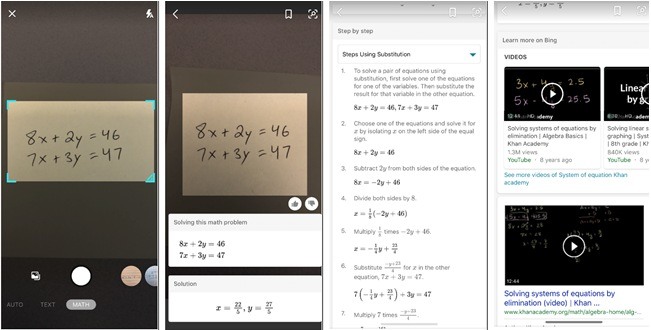 Need help with a mathematical equation? Just take a picture of the equations and tap on the "Math" button placed at the bottom menu between "Auto" and "Barcode."
Math Solver will instantly solve the equation and provide a step by step explanation for the answer. It can also connect users to online videos sources like the Khan Academy where students can learn more about it.
Text Transcription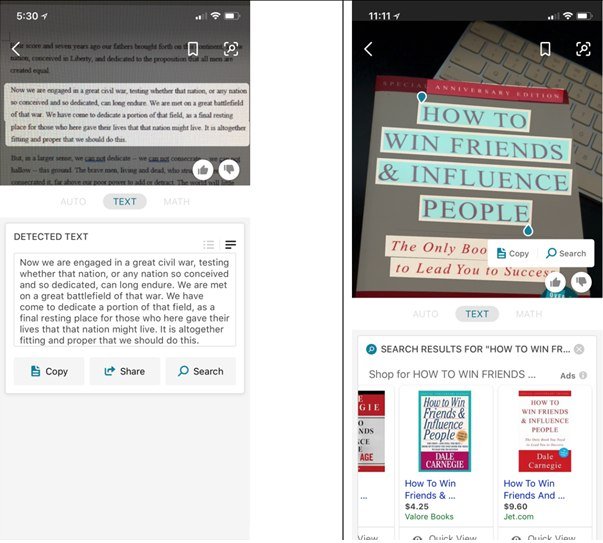 The Visual Search can identify objects and find similar ones on the web. Now the latest update allows users to copy and search the text directly by pointing the camera at it.
You can also use it to take a picture of a phone number to call directly or an email ID to add it directly to a contact or even visit a website through URL.
Faster Search Through Images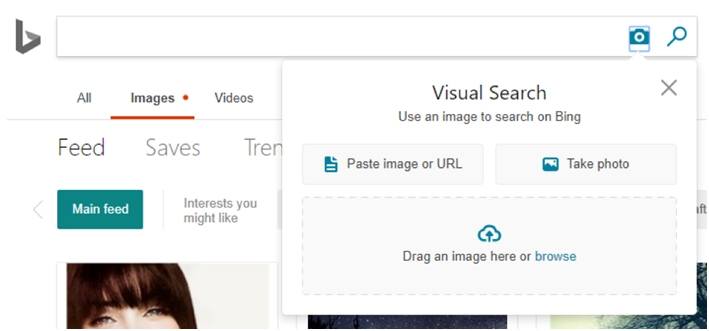 The updated Visual Search will present a new option to do a quick image search by dragging and dropping an image, from Bing or desktop, directly to the image search box. You can also paste an image or URL directly to the search box to conduct image search.
Bing Education Carousel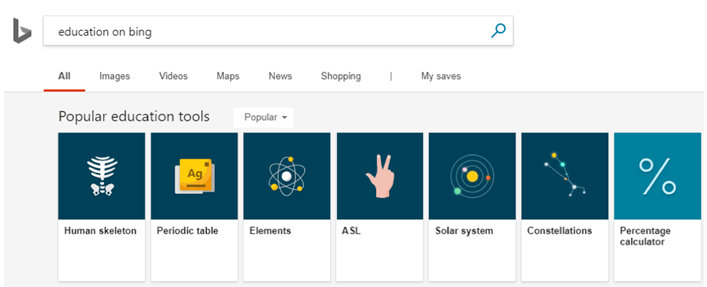 With a focus on education, Microsoft has added the complete suite of math, science, and language tools that make learning easy for both parents and students.
Users can simply type "Education on Bing" to find popular topics explaining in a step by step manner and quizzes for better concept building. Alternatively, one can type specific topics too such as "Solar System" or "Periodic Table."
American Sign Language (ASL)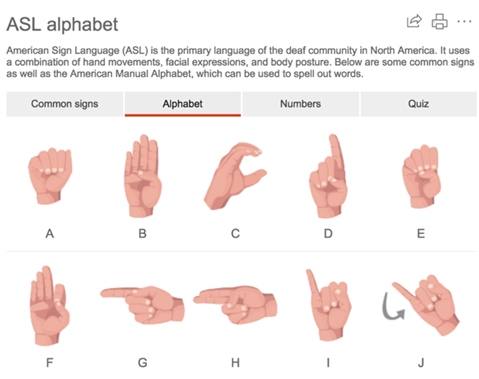 Microsoft has taken another step towards improving learning across diverse groups by adding a "Sign Language" experience on Bing.
The language experience contains 159 videos of words and 13 phrases in American Sign Language that can be used by students seeking to learn sign language in schools.
People with hearing inability can simply type sign language on Bing to get a more authentic experience.
Intelligent Answers for NFL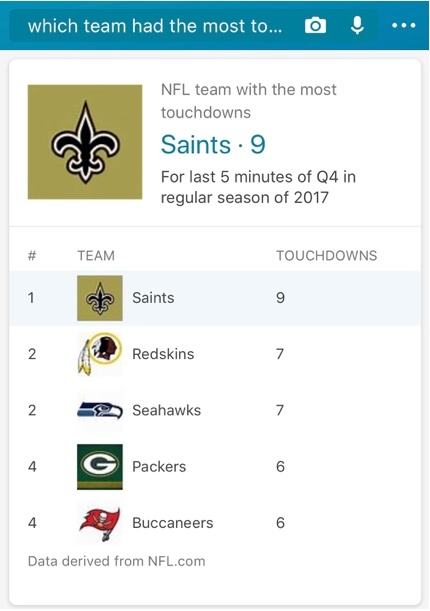 For all NFL lovers out there, Microsoft is bringing in improvements in the Bing search engine to provide them in-depth, context-specific information on every NFL game played from 2000 to date.
These features are rolling out slowly and will be soon available to all Bing users across desktop, Android, and iOS platform.