After much wait, Microsoft has officially released the Windows 10 October 2018 Update. That's a pretty generic name but I guess Windows isn't about making flashy headlines anymore. Instead, it aims to keep polishing the user experience with every update.
As usual, October 2018 update is scheduled to be delivered in a phased and controlled manner. In the upcoming weeks, most of the users across the world will be able to get the taste of new Windows with a global rollout.
Personally, the biggest feature of this update is the new cloud-powered clipboard that lets Windows 10 users copy and paste content across the devices. A similar feature already exists in the Apple's ecosystem and it's nice to see Microsoft taking an inspiration to make the user experience better.
The company has also released the new Your Phone App that lets you instantly access pictures and texts of your Android phone on your Windows computer.
Then there's Windows Timeline on Phone that performs a similar function and lets you find websites and files across devices.
The latest update is officially version 1809, build 17763. One can check the same by visiting Settings > System > About.
How to get Windows 10 October 2018 update?
Microsoft has said that it'll start the automatic update process on October 9.
You can either wait for the update prompt to appear on your PC on its own or force the update.
In case you want the update right now, you can either visit Settings > Update & Security > Windows Update and click on Check for Updates option.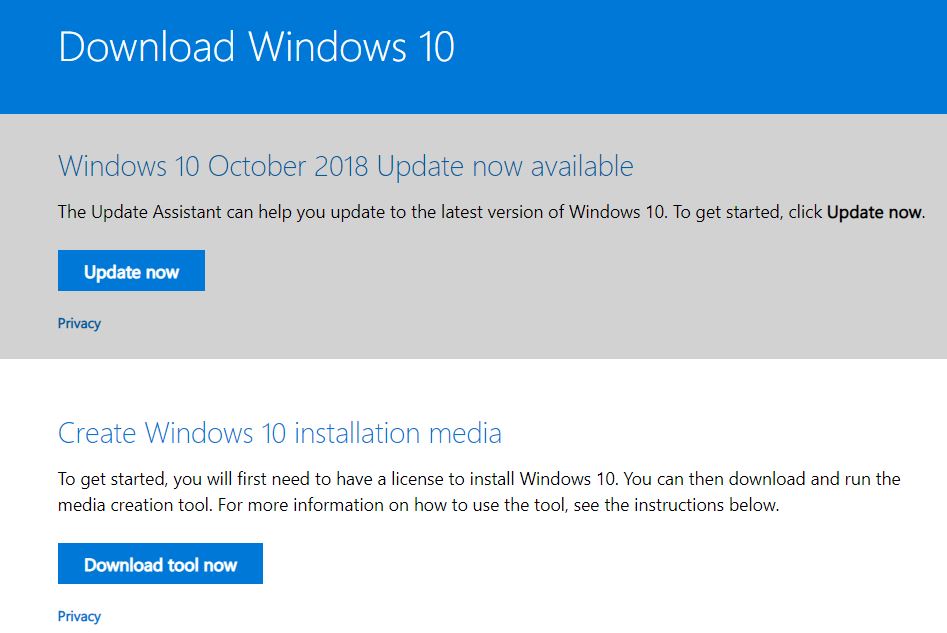 The other method is to install the update manually. Simply visit the official Windows download page and spot the  "Windows 10 October 2018 Update now available" option. If it's there, you can click to download the update assistant tool. There's another option below and download the ISO installation media.