Just a couple of weeks ago, Pegasus spyware took the world by storm. Reports of the spyware being used by governments to spy on people created panic among the residents with no solution. Until now, users could only use Mobile Verification Toolkit (MVT) to check for Pegasus spyware. But using that requiress basic knowledge of the command line interface, which not every user is familiar with. However, iOS users now have the option to use the iMazing app's spyware detector.
iMazing app is free of cost, but it only helps detect the spyware, not stop it. For that, check out our other guides on how to stay safe from spyware like pegasus. The app also transfers files and data between iOS devices, macOS, and Windows computers. The app's spyware detector examines the iOS device's backup (new or existing) on a user's Mac or PC. After the examination, it issues a report that could help users track Pegasus spyware on their device.
How to use iMazing spyware detector to check for pegasus spyware?
1. Download and set up iMazing on your PC or Mac.
2. Connect your device to the iMazing app using USB or Wi-Fi.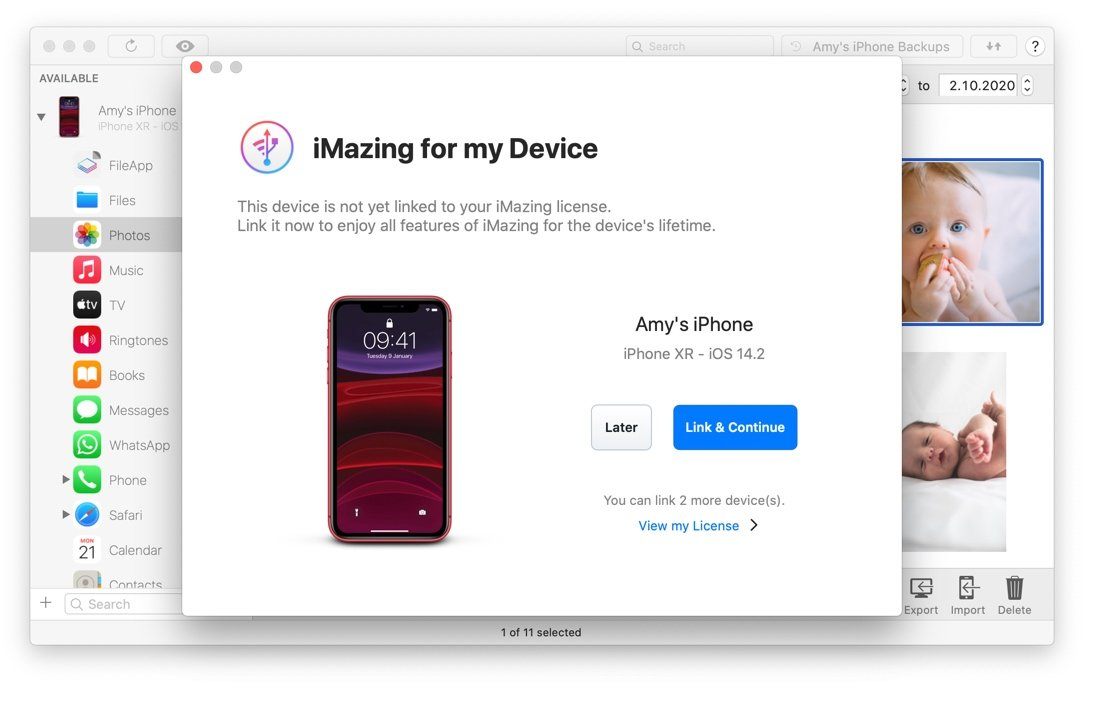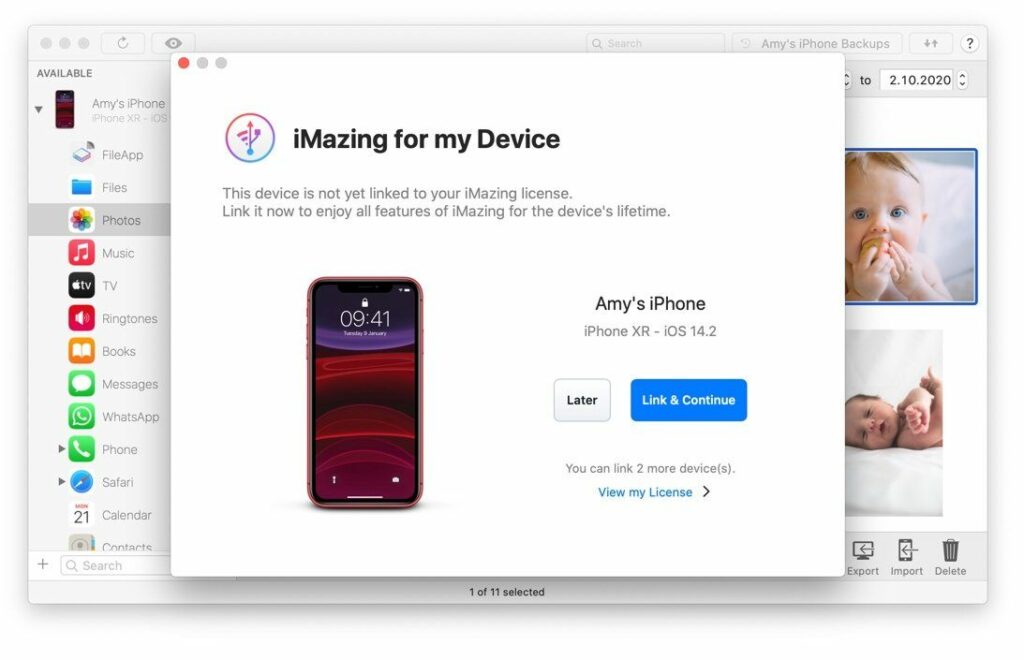 3. Choose your device (iPhone or iPad) in the app's sidebar.
4. Select Detect Spyware from the iMazing tool list.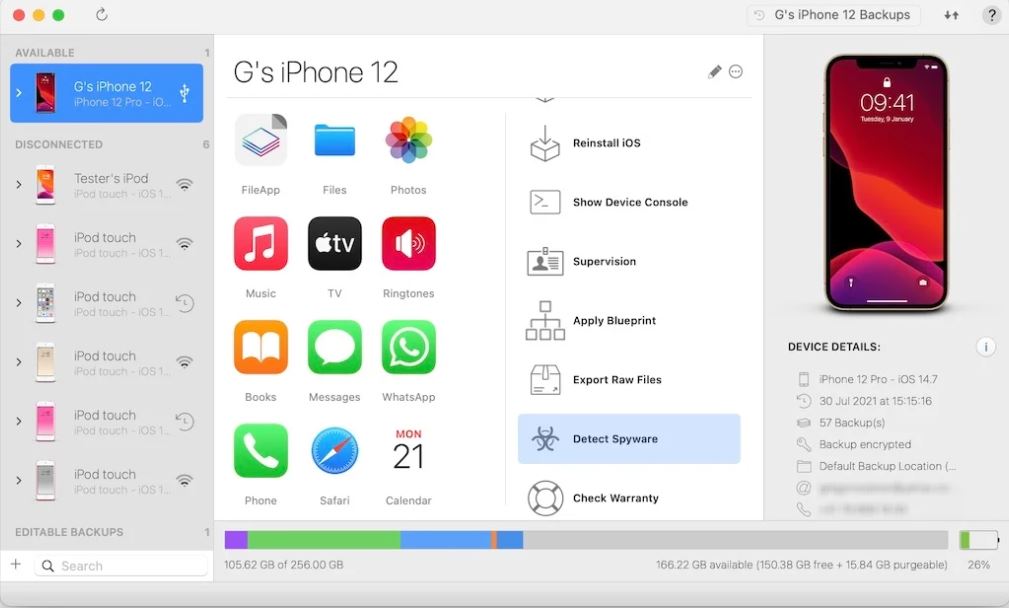 5. Select Download STIX files. Choose where you want the Analysis Results to be saved and in what format. Then press Next.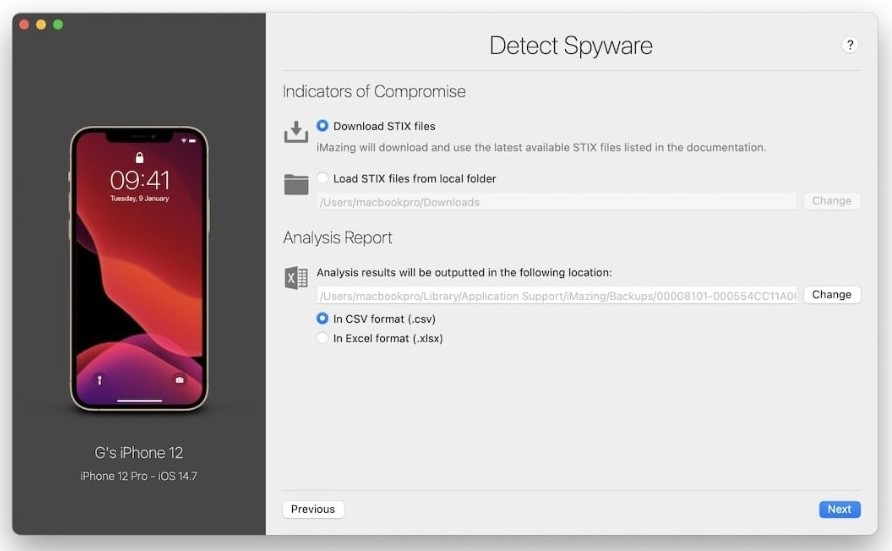 6. Check all the boxes and click Start Analysis.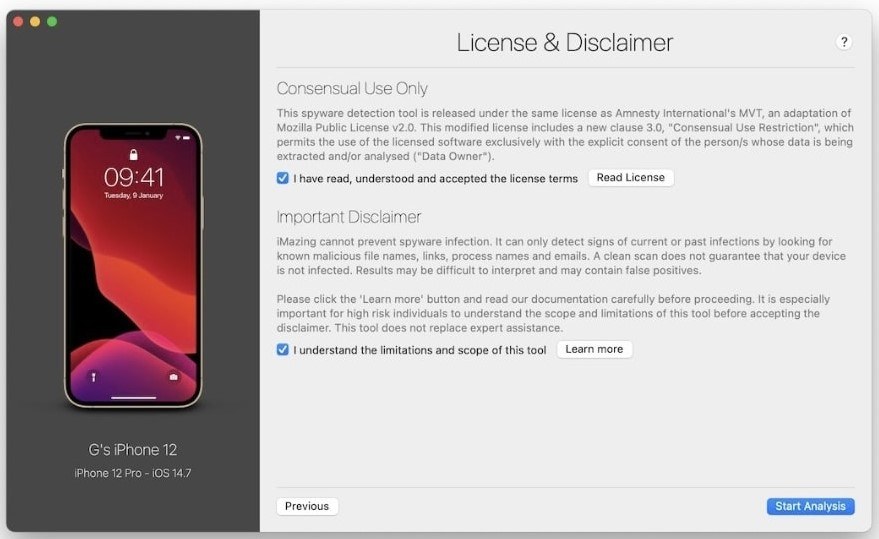 7. This is what the iMazing spyware report looks like when showing positive signs of spyware activity.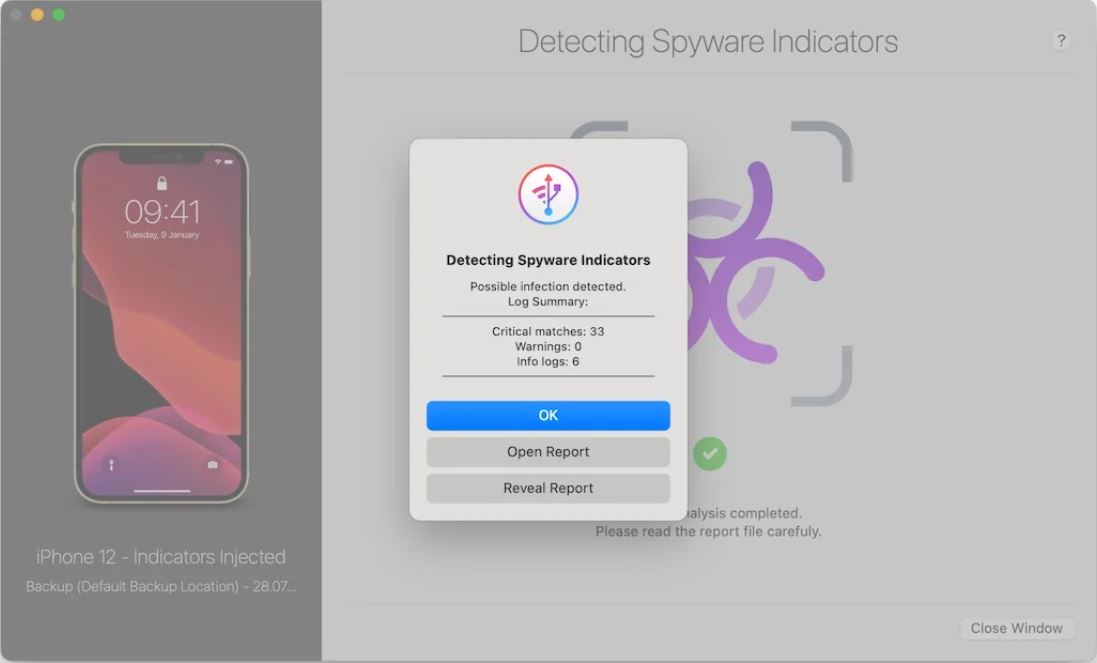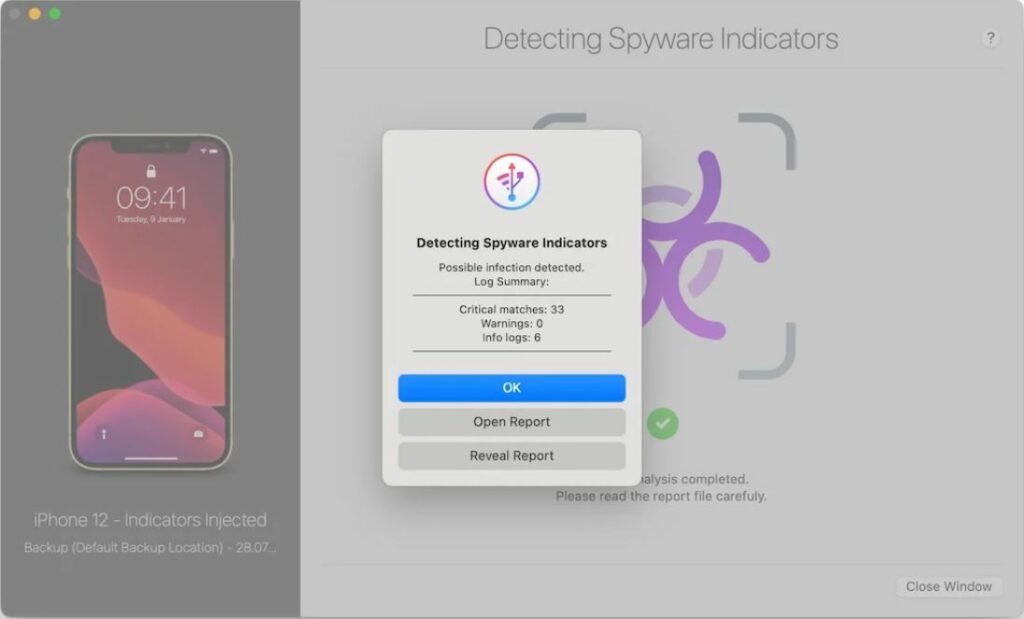 The iMazing app is good for detecting all kinds of spyware in iOS, not just Pegasus. It is a modified version of the MVT, which is much easier to use. However, it can't get rid of the spyware or run a scan on jailbreak devices. However, you can try following these instructions given by the NSA to protect your phone from spyware.