Short Bytes: The Linux Mint Project has unveiled the second point release of Linux Mint 18, i.e., Linux Mint 18.1 'Serena.' While the flagship Cinnamon edition comes with Cinnamon 3.2, the MATE edition gets the advantage of new features of MATE 1.16. You can download the new release from Mint's website or perform the upgrade from Mint 18.
B
ack in June, we told you about
Linux Mint 18
Sarah. It was a long term release that featured Linux kernel 4.4 and
Ubuntu 16.04 LTS
 base. Now, after spending about 6 months in development, the second point release of Linux Mint, i.e.
Linux Mint 18.1
Serena, has arrived.
Just like the previous version, Linux Mint 18.1 is a long term release that'll remain supported until 2021. As expected, Mint 18.1 is shipping with updated packages, new features, polished desktop, and lots of minor bug fixes.
Linux Mint 18.1 New Features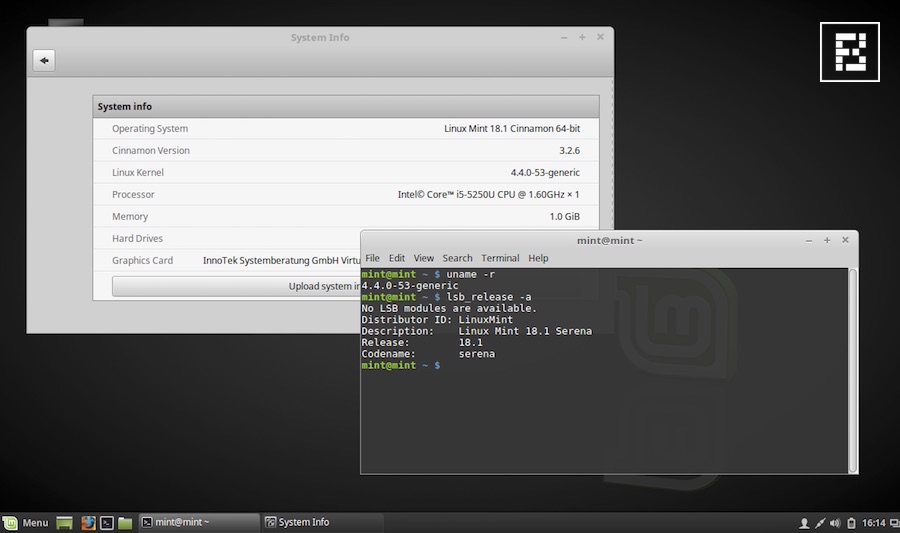 The major components of Mint 18.1 are Cinnamon 3.2, MDM 2.0, Linux kernel 4.4, and Ubuntu 16.04 package base.
Talking specifically about Cinnamon version, the users get benefits of numerous improvements in the form of redesigned screensaver, numerous visual changes, support for vertical panels, improved hardware support etc.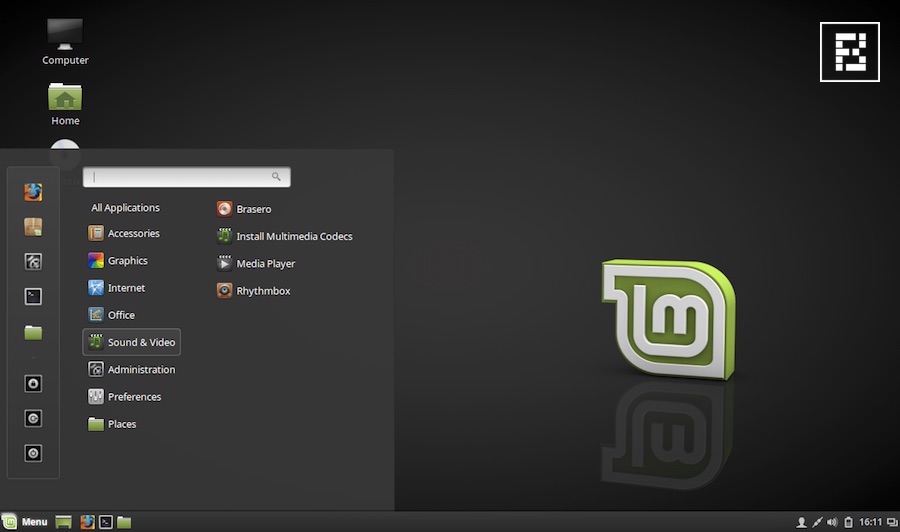 In MATE version, the users will get the advantage of latest MATE 1.16. In MATE 1.16 many components like the notification daemon, MATE policykit library, session manager, and MATE terminal have been switched to GTK3.
The other common improvements to all versions are improvements in Xed and Xplayer, X-Apps, Update Manager, MDM Display Manager, etc.
You can read our detailed article and know about these new features in Linux Mint 18.1
Linux Mint 18.1 Download:
You can go ahead and find the download links of Linux Mint 18.1 Serena on the Mint Project's website. By following this link, you can grab the 62-bit and 32-bit versions of Cinnamon and MATE releases.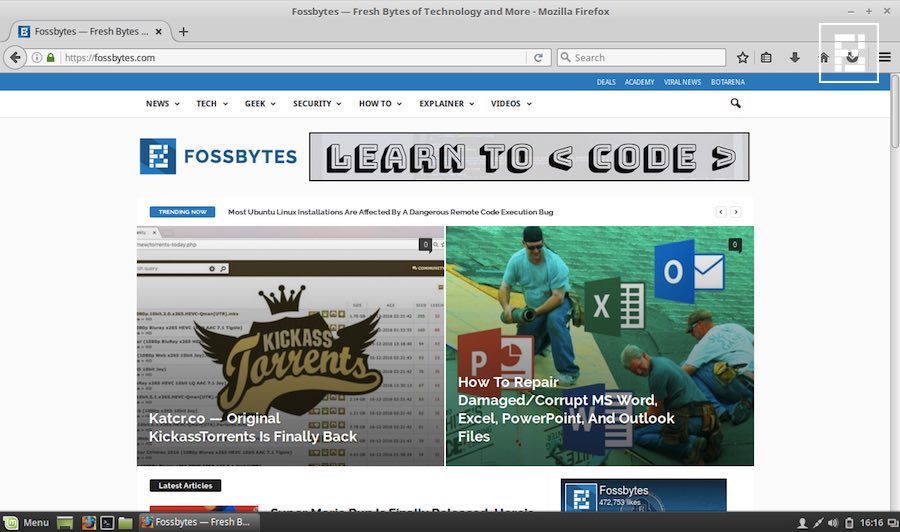 Upgrade to Linux Mint 18.1:
If you are running a beta version of Linux Mint 18.1, you simply need to click on the refresh option in Update Manager and apply the updates. Upgrading from Linux Mint 18 is also possible.
Did you find this article on Linux Mint 18.1 helpful? Are you going to grab this update? Don't forget to share your views in the comments section below.
Also Read: "Biggest Ever" Linux Kernel 4.9 Released | Feature Overview