Short Bytes: Linux Mint 18.1 Serena is slated to release later this December. Based on Ubuntu 16.04 LTS, Mint 18.1 will arrive with Cinnamon 3.2 and Linux kernel 4.4. It'll remain supported until 2021. The beta version of Mint 18.1 is now available for download and testing.
I
f you're fed up with Windows 10 and its hiccups, or you can't afford the new MacBook Pro with fancy TouchBar, somewhere there's a solid Linux system waiting for you. Linux Mint is often regarded as one of the best Linux desktop operating systems. Over the years, Mint has established itself as a competent Windows 10 replacement and its impressive releases continue to affirm this notion.
Earlier this year in June, we witnessed the release of Linux Mint 18 Sarah. Now, the second point release of Linux Mint 18, i.e., Mint 18.1 Serena, is just around the corner. It's slated to arrive later this December.
Just a couple of days ago, the first beta of Linux Mint 18.1 Serena was made available for testing.  It's an LTS release that'll remain supported until 2021. This version is expected to arrive with updated software packages and new features. Overall, the Mint Project aims to make the experience more polished. Let's take a look at the best features Of Linux Mint 18.1 Serena:
Best features of Linux Mint 18.1 Cinnamon:
Main components of Mint 18.1
Before discussing the new changes and features of Linux Mint 18.1, let me tell you its main components. They are:
Cinnamon 3.2
MDM 3.2
Linux kernel 4.4
Ubuntu 16.04 LTS
Mint 18.1 comes with Cinnamon 3.2
Back in November, the Linux Mint development team released Cinnamon 3.2 desktop environment, which shipped with a redesigned screensaver. Designed from scratch, it's much faster, customizable, and more responsive. It also shows battery status without having to log in. Once can also take care of music controls without logging in.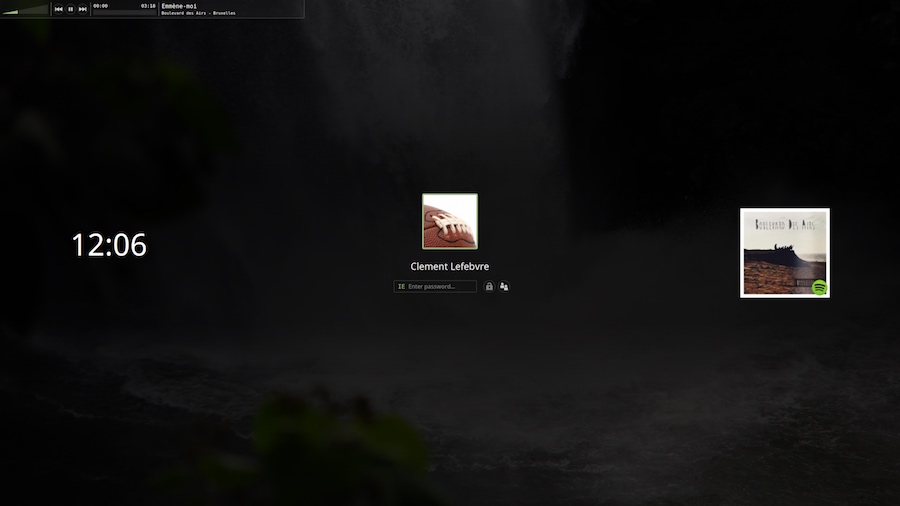 The previous versions of Cinnamon disabled some visual changes due to stability reasons. In 3.2, they've been brought back. Now cross-fade animations could be seen during background changes. Fade effects are also seen in various lists.
Another prominent change in Cinnamon 3.2 is the removal of box pointers. This has been done to clean the visual aspects of Cinnamon and reduce the amount of code and bugs. 3.2 also supports vertical panels.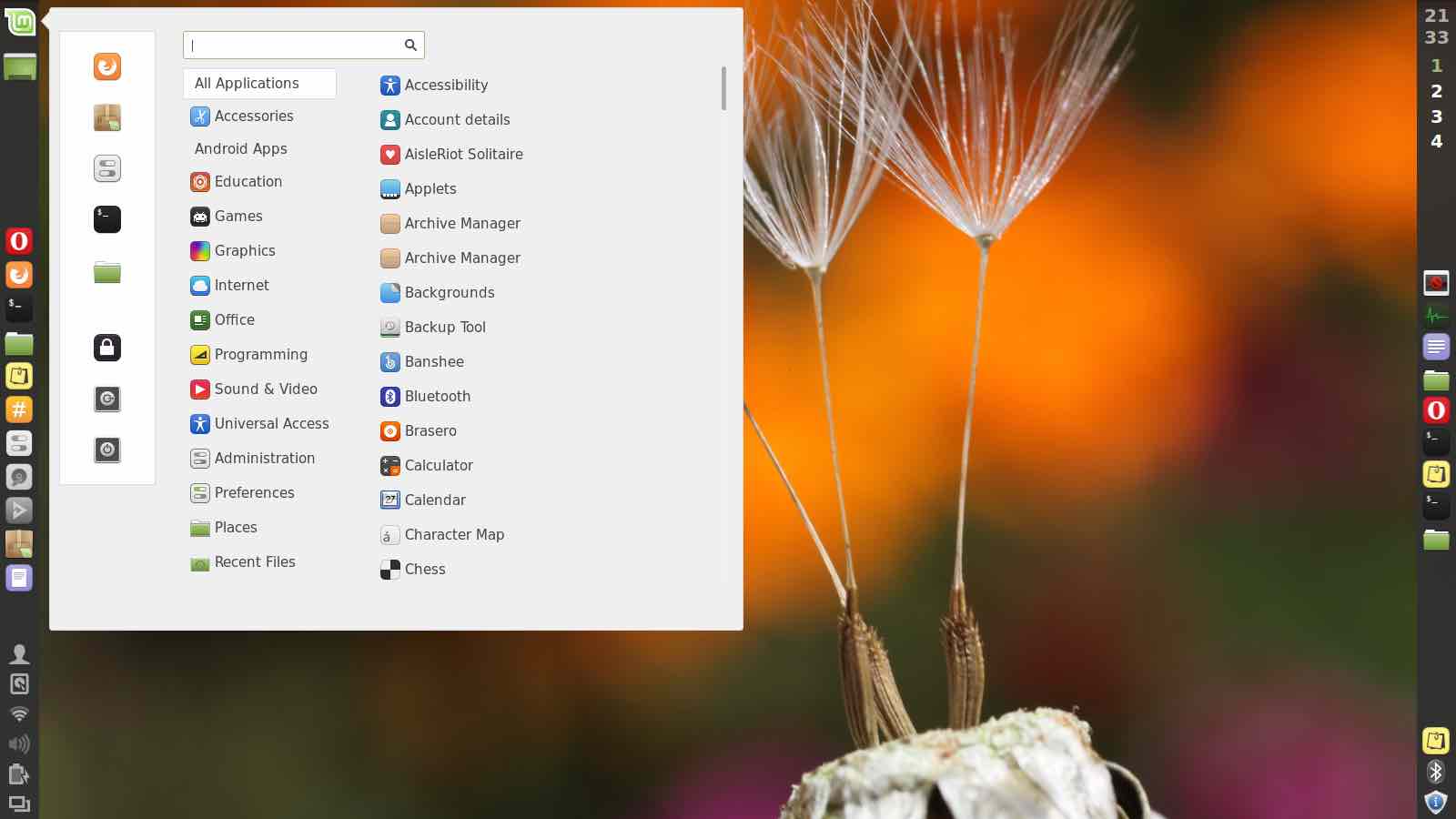 Cinnamon 3.2 also brings improved hardware support, thanks to the support of iio-sensor-proxy. Now Cinnamon auto-rotates on compatible hardware.
Improvements in Xed and Xplayer
Mint 18 brought Xed text editor instead of Gedit/Pluma. In Mint 18.1, Xed has been given a new search bar. Just like many other text editors, you can jump from one result to other by hitting the Enter button. Xed has also received UI improvements in the form of dark theme support and an administrative privilege indicator.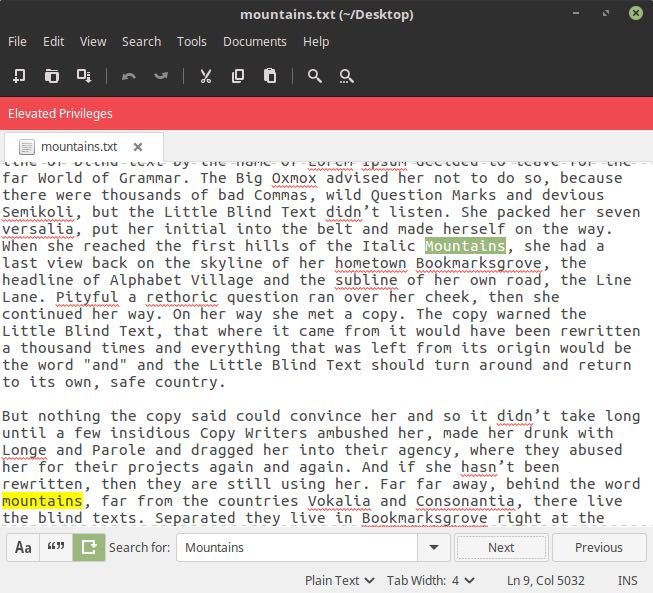 Mint's media player, Xplayer comes with an ability to blank other monitors. It might turn out to be useful when you have more than one screen and you wish to watch some full-screen video.
X-Apps
New libraries and resources have been made available in X-Apps applications. Due to improved interpolation in Xviewer image viewer, pixelation and aliasing have been reduced. The ability to rotate pictures has also been added. Xreader PDF and document viewer have been polished, and the main view now comes with HiDPI support.
Update Manager
In Mint 18.1 Serena, new features have been added to Update Manager. A new column has been added to display the update sources. Work has been done to improve the display of kernel updates. In kernel window, recommended kernels are listed.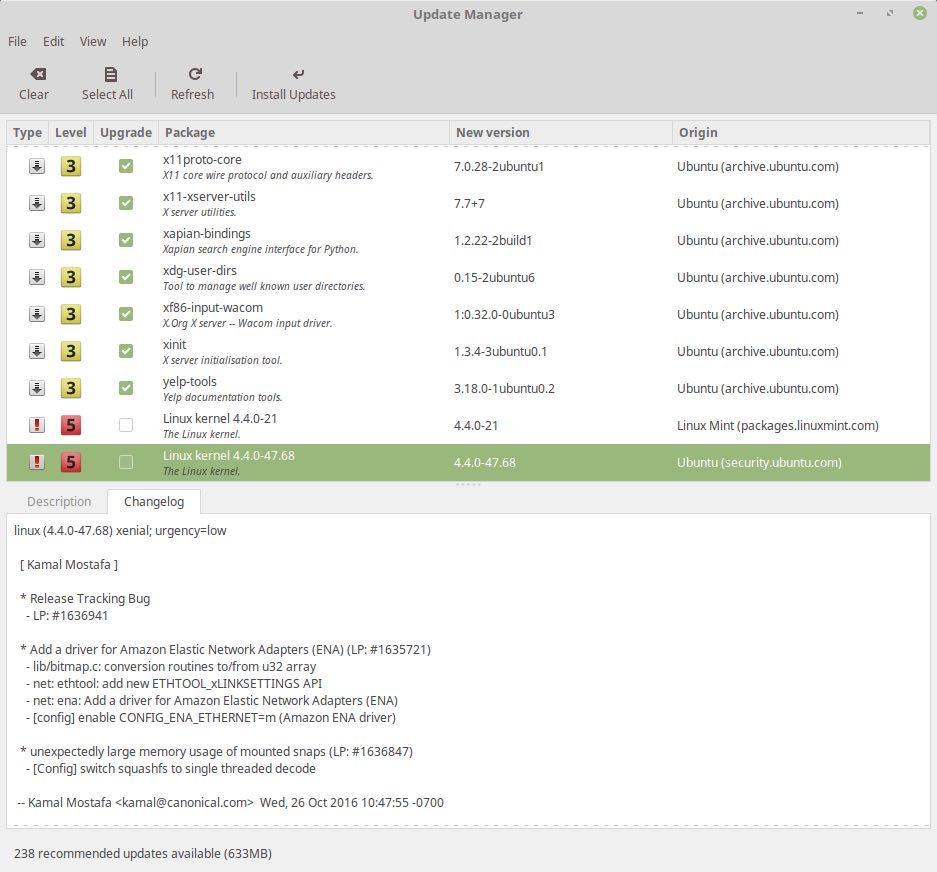 MDM Display Manager:
Due to improvement in MDM display manager, the login screen forcefully applies keyboard layout configuration. The support for Flatpack has also been improved. Also, SIGHUP signals no longer kill the session.
Language Settings:
In Linux Mint 18.1, the Language Settings check have been made more extensive. The full support for a language includes more packages like dictionaries, fonts, help packages, etc.
Input Methods:
This tool has been fully redesigned with more clarity. Users can now select a language and the tool installs the relevant input methods for it.
Did you find this article on best features of Linux Mint 18.1 Serena Cinnamon edition helpful? Share your views in the comment below.
Also Read: 10 Best Features of Fedora 25