It's Halloween and Google has a treat for us in the form of a new Doodle game — Great Ghoul Duel. It is the first multiplayer game from the search giant.
The Great Ghoul Duel lets you form two teams — Green or Purple that has four ghosts each. As a ghost, you are supposed to collect as many wandering spirit flames as possible.
You have to return these souls to the team base that is denoted by a large pool of the same color as your team. In return you get points and both the teams get two minutes to do it. The team with a maximum number of spirit flames wins the game.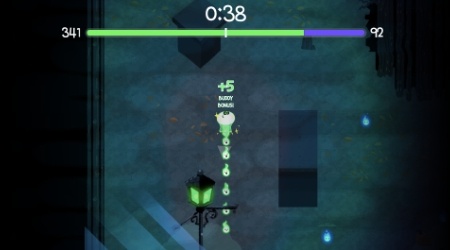 There are different perks in the game like speed boosts, night vision, and other special powers that ghosts can unlock if they collect a large number of spirit flames at one go.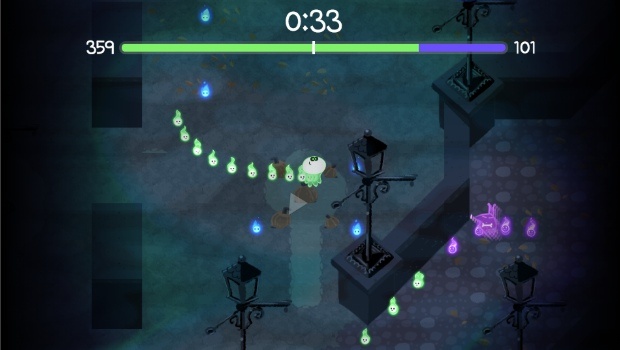 To play the game, just open a new tab on Chrome, and you'll see cute little green and purple ghosts in Google's latest Halloween logo. Click on it to start the game.
Players can take a tutorial to understand the game. The controls are pretty simple as you need to use arrow keys to move the ghost. I scored 90 which is the lowest on my green team, but hey, it's not that bad for the first time, and we won!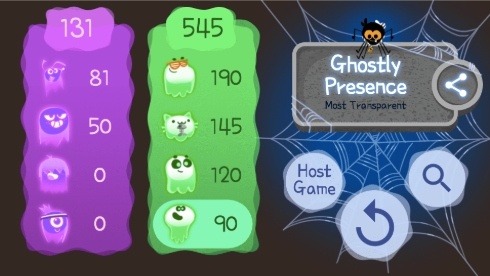 You can invite up to seven friends to play the game through a custom link or choose to play with random strangers across the world. So what are you waiting for? Go ahead and defeat other ghosts now!