WhatsApp has introduced a major change in the status section of its app in India. Now, the users will not be allowed to post videos longer than 15 seconds in status updates. As mentioned by NDTV360, WhatsApp has taken this decision to tackle network congestion as an increased number of people are using the internet regularly during the coronavirus quarantine period.
Previously, major social media networks and streaming services decided to decrease the bitrate and resolution because of the increase of demand amidst the lockdown due to coronavirus pandemic. Platforms like Netflix and YouTube have already imposed limitations on streaming.
The time limit for WhatsApp stories was confirmed by WABetaInfo's official Twitter handle. We too tested the same on the latest stable version of the Facebook-owned instant messaging app. As a result, we got a message saying that the user can no longer post videos for more than 15 seconds on status.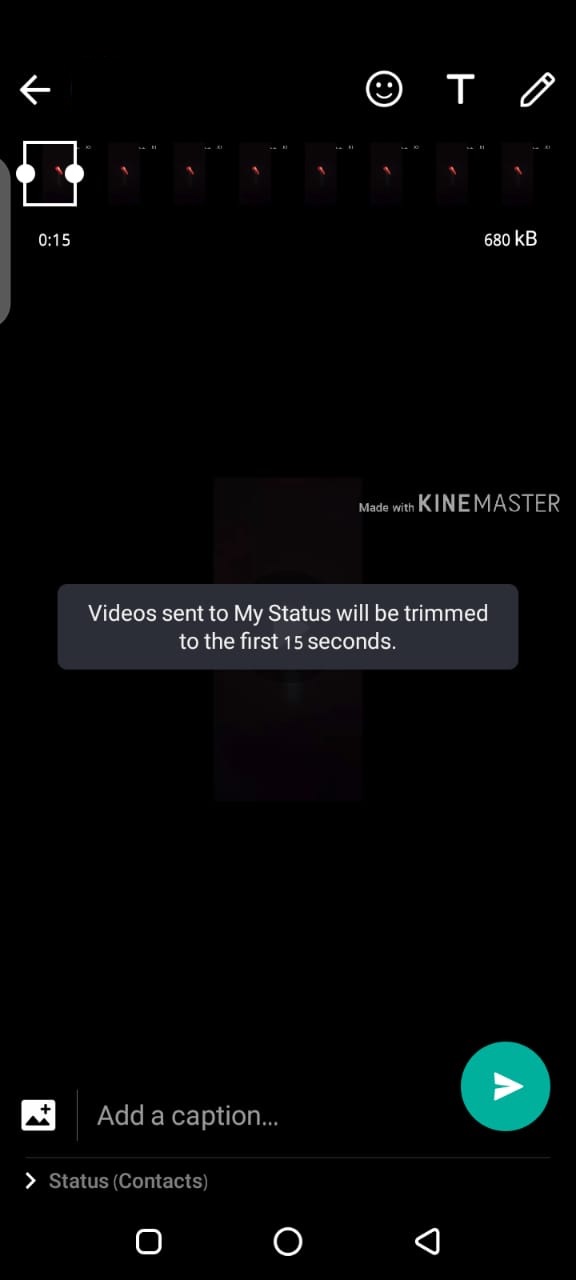 The displayed message says "Videos sent to My Status will be trimmed to first 15 seconds." However, when you try to upload a video in the status update, you are given an option to choose the desired 15 seconds from the video by sliding the rectangular seek box. This is creating a mass confusion amongst WhatsApp users. As of now, the 15-second rule has been introduced in India only. 
This is undoubtedly going to decrease the load on the networks due to long videos in WhatsApp stories. A hike of 40% has been witnessed in the usage of WhatsApp on a global level since the lockdown.