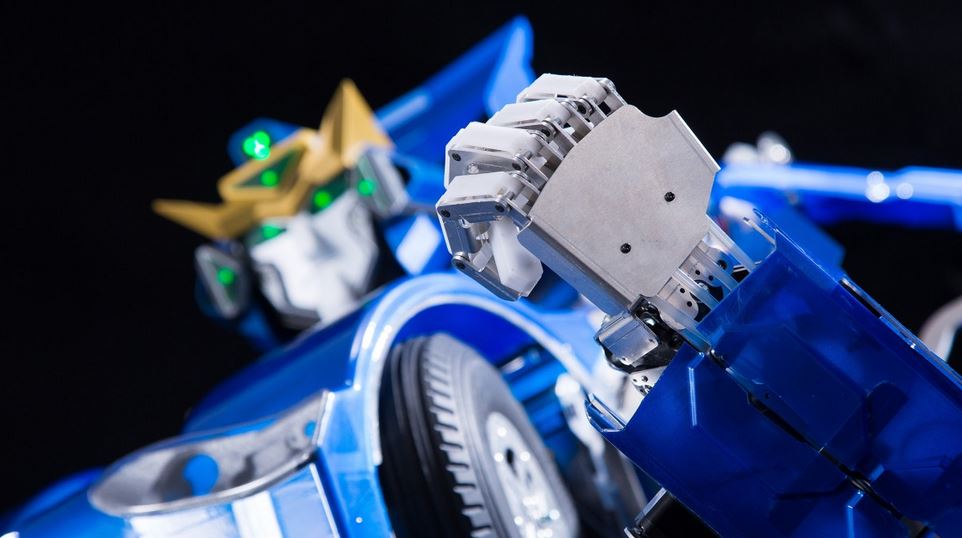 Short Bytes: Two hobbyists from Japan have made an awesome transforming robot called J-deite Quarter. This is named so because it's one-fourth of its final planned size. This Transformer robot can walk in robot form and, when in sports car from, it can drive around on its own.
T
his robot is made by Brave Robots and Asratec Corp., who teamed up with original Transformer creator Tomy Co. Ltd. Mashable writes: "J-deite Transformer robot, a one-quarter-scale Autobot that starts as humanoid, bipedal robot and transforms into a tiny, roughly 3-foot-long sports car."
The Transformer robot is small in size and you can't drive it now at the current stage of its development. Transformer robot has got some definite traits of the Transformer  and the looks of Optimus Prime.
The specifications of the robot are:
Height in robot mode or length in vehicle mode: 1.3 m
Weight of robot: 35 kg
Maximum battery power: 3 kw
Operating time: 1 hour on a single charge
Number of seats: 2 and it is controlled by V-Sido OS.
Power source: servo motor manufactured byFutaba Corp.
Maximum walking speed: 1 km/h, gripping weight: 0.1 kg.(Vehicle Mode Spec.)
Maximum traveling speed: 10km/h, minimum road clearance: 40 mm.
Kenji Ishida, the developer at Brave Robotics explains his future 2020 plans for Transformer robot on the company website:
The goal of Project J-deite is building of a giant transformable robot of 5 m long. It is the same size as a car. An object of the same size transforms, walks, and runs.
The current speed and specifications of this Transformer robot aren't enough but we can expect to see an improved and bigger version to arrive soon and turn our real life Transformer fantasy into a reality.
Recommended: Learn How to Program Robots for Free. Anyone, Anywhere, Anytime