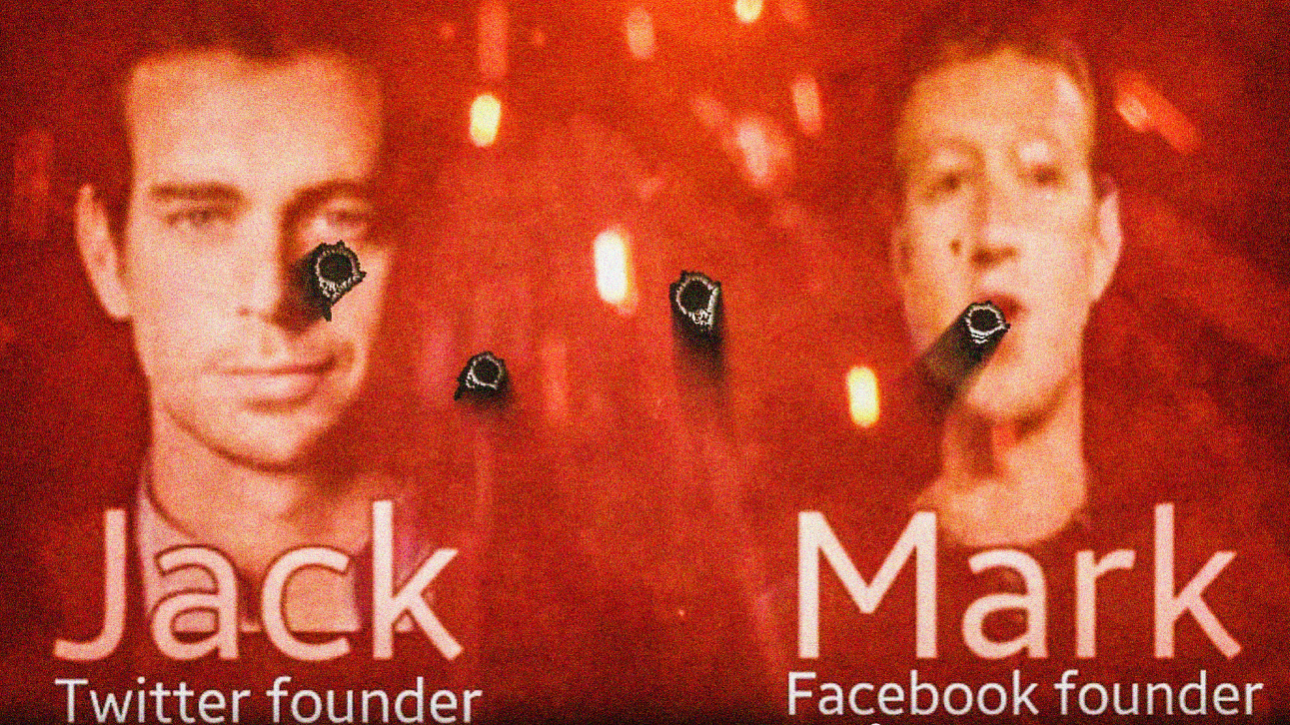 Short Bytes: In a recently discovered video, ISIS has called on its supporters to target Facebook and Twitter, along with its co-founders Mark Zuckerberg and Jack Dorsey. This video is being seen as a response to the anti-ISIS actions (banning accounts, removing posts) being taken by these social media websites.
T
he terrorist organization Islamic State has threatened Facebook's Mark Zuckerberg And Twitter's Jack Dorsey in a new propaganda video. ISIS hackers are fighting the efforts of these social media platforms to erase the presence of the terrorist organization,
Vocative
discovered.
Angry over the censorship and banning by the world's two biggest social media platforms, ISIS supporters are spreading a 25-minutes long video on its favorite messaging app Telegram. The video, titled "Flames Of The Supporters", shows a picture of Mark Zuckerberg and Dorsey with bullet holes through it, along with a warning to end Twitter and Facebook.
"If you close one account we will take 10 in return and soon your names will be erased after we delete your sites, Allah willing, and will know what we say is true," the text on the video clip reads. "You announce daily that you suspend many of our accounts, and to you we say: Is that all you can do? You are not in our league."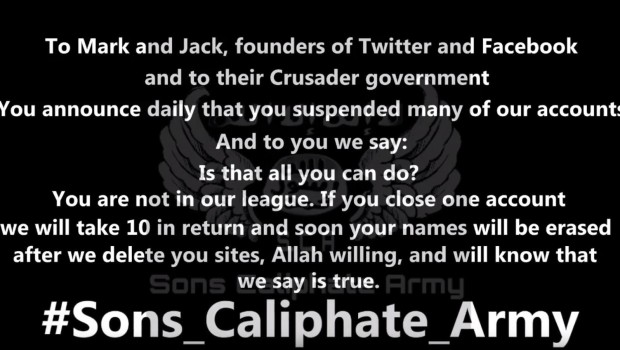 In the past, Twitter has announced that it has suspended hundreds of thousands of Twitter accounts. Along the similar lines, Facebook has said that it's continuously working to ensure that ISIS is unable to use the social networking website for spreading its propaganda, and that it keeps removing radical content from the website.
"The sons of the Caliphate army", a group of ISIS hackers, has claimed that they are hacking Facebook and Twitter accounts and giving them to ISIS supporters. The group claims that it hacked more than 5,000 Twitter accounts, 10,000 Facebook accounts, and more than 150 Facebook group.
Earlier, in September 2014, ISIS has already called on the support from the community to target Twitter, its employees, and even kill Twitter co-founder, Jack Dorsey.
Have something to add? Share your views in the comments below.