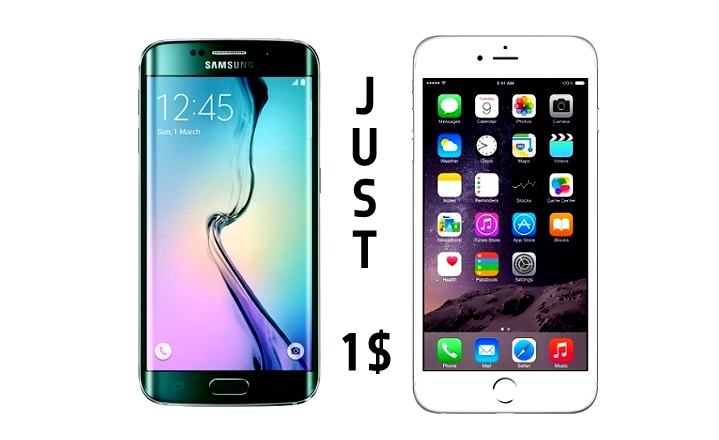 Short Bytes: Samsung is crazily desperate. Today, Korean smartphone maker has launched an aggressive 1$ promotional offer that allows the iPhone users to test drive its Galaxy phones including the Galaxy S6 Edge, along with S6 Edge+ and Note 5.
Y
ou can avail a Galaxy phone of your choice for a month and if you don't like it better than your existing iPhone, Samsung will be happy to take it back with an included free shipping label. This
Samsung Galaxy trial program
is only for iPhone users (sorry, Android owners). If you've got an iPhone and a dollar, this is all you're going to need to take Samsung's newest smartphones for a 30-day trial. It is being seen as Samsung's extreme measure to attract more customers to rejuvenate its declining market share. To my surprise, this offer even includes a free data plan and no restriction to any single operator. Really really desperate.
It should be noted that Apple's profit has recently grown by leaps and bounds, and it now has $200 billion in cash. On the other hand, things are not going so well for Apple's Korean buddy, as the operating profit of Samsung's mobile division has sunk 37.6 percent.
Samsung's 1$ campaign is being touted as the Ultimate Test Drive and it reads:
For just one dollar, you can try one of our latest Samsung phones for 30 days with no obligation. our test drive kit will come with the phone of your choice, an activated sim card, and a step-by-step guide to help you start your test drive.
How to try out Samsung phones for $1 as a 30-day trial if you own an iPhone?
iPhone users can try out the $1 Samsung smartphone by simply signing-up here via your iPhone's Safari browser. Currently, this offer is only valid in the U.S and you need to pay $1 using your card details while registering. You'll also be asked to select a carrier of your choice and order the device.
Not surprisingly, if you lose or damage, or you don't return the device in time, be prepared to pay a high cost for the $1 Samsung smartphone.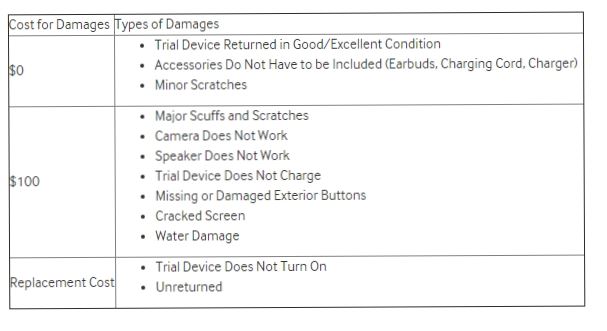 Did you find this 1$ Samsung smartphone promotional offer for iPhone users interesting? Tell us in comments below.
Also read: How and Why fossBytes Created Viral News Platform?