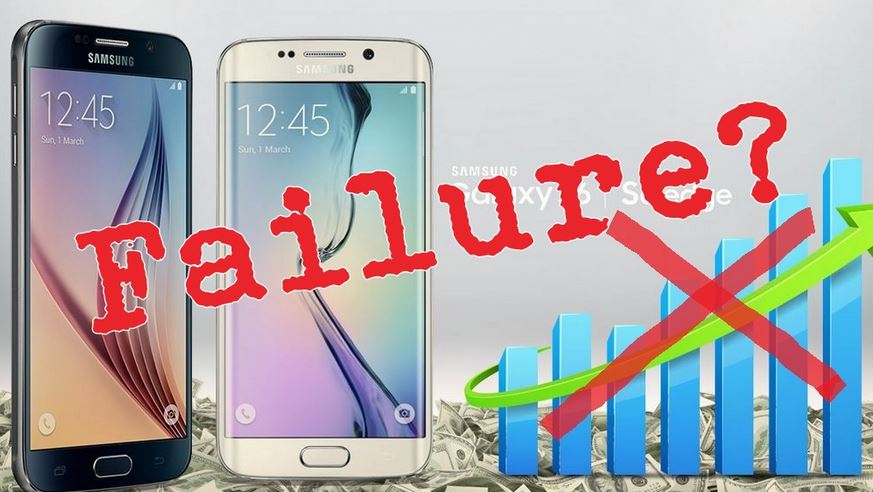 This week is passing with some interesting Android news. Earlier, it was revealed that Google will be bringing native fingerprint support to its upcoming iteration of Android OS i.e. Android M and another big news comes from the biggest Android smartphone manufacturer Samsung.
E
ven though there are no official numbers but the reported numbers of the first month of sales is nowhere what Samsung expected.
The expected numbers are near about ten million and it isn't just bad, it's devastating, it's disastrous, it's deadly for the South Korean smartphone manufacturer. The Korean news agency Yonhap reports that it has taken about a month for the Galaxy S6 and S6 Edge sales to touch 10 million figure. A high-ranking tried to sugarcoat the fact by saying that the Galaxy S6 sales have already surpassed that number.
Forbes further explains that Galaxy S4 touched the magic number in 27 days while the critically failed Galaxy S5 took 25 days to sell 10 million units.
Adding to Samsung's misery, these numbers are the combined numbers of the both Galaxy S6 versions. The hype created after the launch of these phones after their launch at this year's Mobile World Congress hasn't converted exactly into the sales number. It should be noted that the demand for the Galaxy's Edge version is unexpectedly high in comparison to other version.
As the Forbes notes that if the demand of Galaxy S6 Edge sales are high out of the miserable overall sales, the question that needs to be answered is: how bad are the Galaxy S6 individual sales?
Recommended: Next-Gen Superfast WiFi Technology from Samsung
For more updates and interesting stories from fossBytes, subscribe to our newsletter. [newsletter_signup_form id=1]