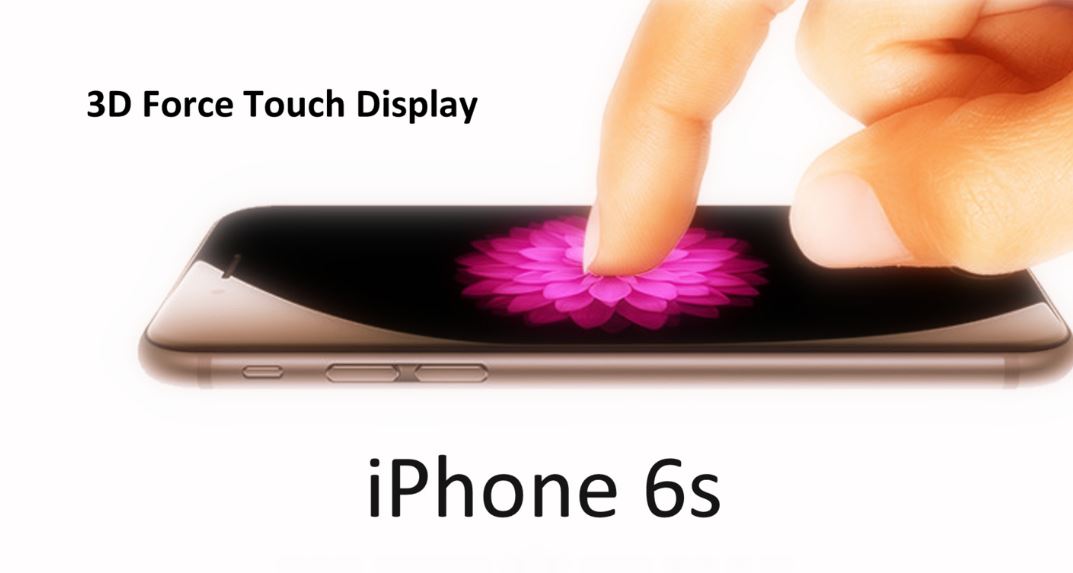 Short Bytes: Do you know about the new Force Touch technology introduced by Apple in Apple Watch and MacBooks? The same technology was expected to arrive in the new iPhones, but the media reports suggest that iPhone 6s will be coming with a superior 3D Force Touch Display.
I
f you are aware of the latest developments and
features of the upcoming iPhone 6s and iPhone 6s Plus
, you must be knowing that the Force Touch technology is one of the key points. This feature will enable haptic feedback and introduce a whole new set of functionality in the iPhones.
According to the website 9to5Mac, the new pressure-sensitive screen in the upcoming iPhones will be known as the 3D Touch Display. The Force Touch in iPhones will be different from the one you've already seen in Apple MacBook trackpads and Apple Watch. They act on two levels by differentiating a press and a tap. However, the iPhone 6s will be far more advanced and will respond to three levels of pressure:  a tap, a press, and a deeper press.
This 3D Force Touch Display in the upcoming iPhones will bring the new user-interface features and new shortcuts could be inculcated in iOS 9. (Read more about my favorite features of iOS 9).
iPhone 6s will borrow some Force Touch features from the MacBooks and others will be just made for iPhones. 9to5Mac writes: "New to the Force Touch experience, a user can look up a point of interest in the Maps application, and then Force Touch on the destination to immediately begin turn-by-turn directions." The website further explains that in Music app, a user can Force Touch one a track to witness some of the common actions. An iPhone 6s users can deep press on the Phone app icon to directly visit the Voicemail tab.
This new 3D Force Touch will work with a new Taptic Engine that will provide a physical feedback to the users.
The new iPhone 6s and iPhone 6s Plus are coming with lots of new features that include A9 chips, 12MP camera, better battery management, 4K video and more.
Read more about the best features in the upcoming iPhone 6s and iPhone 6s Plus.
Having something to add? Tell us in the comments below.