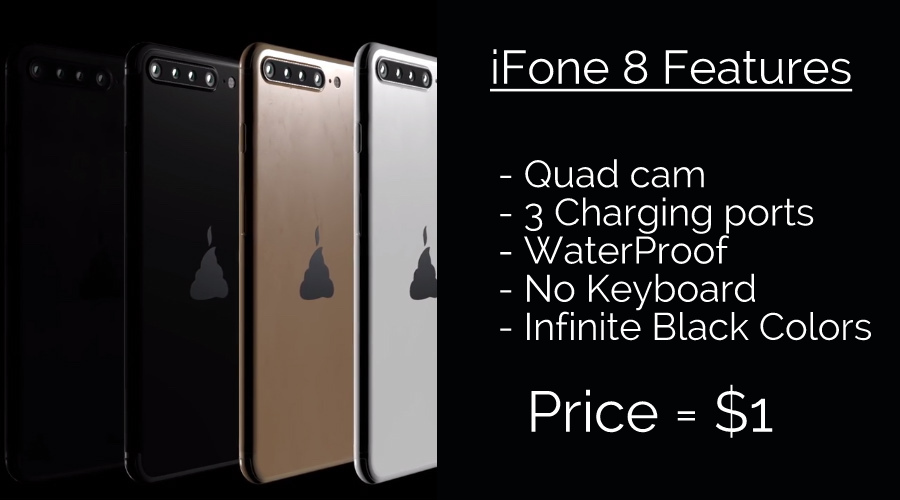 Short Bytes: Apple's iPhone 7 was launched a couple of weeks ago. It came with many new features and ditched some. But the new iFhone 8 is a great device which has the potential to take over the iPhone. It has something more to offer and things just work.
I
was only a few days ago when I stopped hearing stories about the iPhone and its
extinct jack
. Recently, french man built the courage to destroy iDevices and Macs
with a steel ball
. He blamed Apple's unreliable service as the motivation of his act.
I came across this Apple iPhone spoof which kind of presents the real picture of the iPhone. In the leaked commercial, Rony Hive, SVP of Design, calls it the iFhone 8 which is "completely (not) redesigned". It comes with quad cameras, multiple colors, and priced at $1. And the best part is that it makes more sense than the PPAP Pineapple video.
Watch the video uploaded by Ryan Higa know more about the iFhone 8:
Important: The last time we wrote about a troll, some people took it literally and ended up drilling their iPhones. So, what you see isn't always true.
Introducing the iBomb:
If you have something to add, tell us in the comments below.