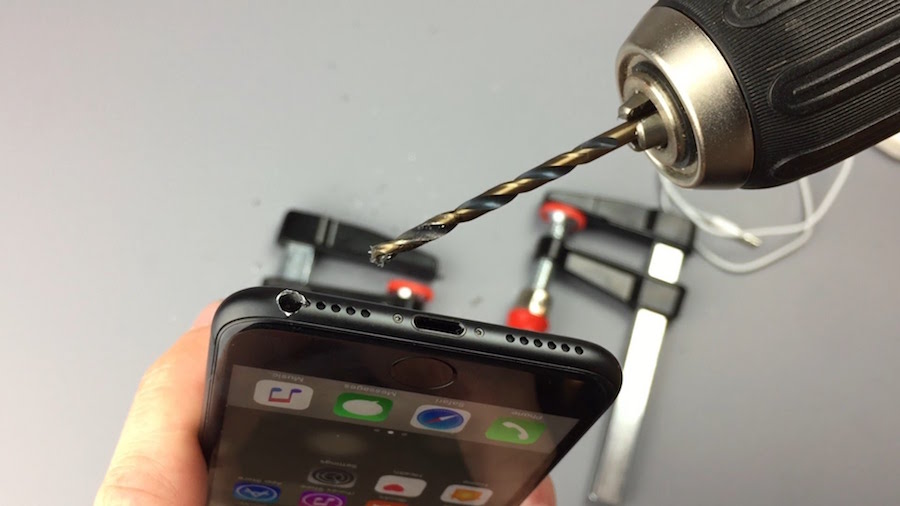 Short Bytes: A DIY video shows an awesome way to get the 3.5mm audio jack on the iPhone 7. The video has been uploaded to YouTube by TechRax which shows a simple method to put an analog jack on the iPhone 7. Watch this genius video and let us know if you are convinced ;)
O
n September 7, Apple ditched the conventional interface used to connect audio peripherals to various devices including the iPhones. Their idea might be terrible but they wanted to
wipe out the dinosaurs once again
. We have to take it as an excuse. They said they made something better than the analog jacks. Anyways, that's a topic we've already talked about.
I don't know whether Apple did right or wrong but the iPhone-maker did disappoint many users who had purchased expensive earphones. What I'm going to tell you next is a video featuring the best way to get the 3.5mm audio jack on the iPhone 7.
It's not a lightning to analog jack adapter. It is something you might've never thought of and would like to try it immediately. So, check out this awesome DIY to get back the audio jack on the new iPhone 7:
Source: TechRax
I hope you enjoyed the video. If you have something to add, tell us in the comments below.
Also Read: It's Confirmed: "Intel Inside" The New Apple iPhone 7