The iPhone SE 2020 was released earlier this year in March. Now, people might be comparing it with other iPhones and Androids, and it shares many similarities with the iPhone 8 as well. But the most obvious comparison I think is the iPhone SE 2020 vs iPhone SE 2016.
Yes, let's put the new iPhone SE side by side with its older sibling that came out four years ago. Here, we can see all the upgrades and changes Apple has added that make a big difference. Also, there should be some areas where the 2016 SE can stand proudly.
| | | |
| --- | --- | --- |
| Specification | iPhone SE 2016 | iPhone SE 2020 |
| SoC | Apple A9 (Dual-Core, 14nm) | Apple A13 Bionic (Hexa-Core, 7nm+) |
| RAM/Storage | 2GB/16GB, 2GB/32GB, 2GB/64GB, 2GB/128GB | 3GB/64GB, 3GB/128GB, 3GB/256GB |
| OS | iOS 13.5 | iOS 13.5 |
| Display | 4.0-inch Retina Display (1136×640. 326ppi) | 4.7-inch Retina HD Display (1334×750, 326ppi) |
| Connectivity | WiFi-AC, Bluetooth 4.2, NFC, GPS, GLONASS, Lightning | WiFi-6, Bluetooth 5.0, NFC, GPS, GLONASS, Lightning |
| Rear Camera | 12MP (f/2.2, PDAF, HDR) Video: 4K30 | 12MP (f/1.8, PDAF, OIS, Smart HDR) Video: 4K60 |
| Front Camera | 1.2MP (f/2.4, HDR) Video: 720p30 | 7MP (f/2.2, HDR, EIS) Video: 1080p30 |
| Battery | 1,624 mAh | 1,821 mAh (18W Fast Charging, Qi Wireless Charging) |
| Audio | Mono, 3.5mm jack | Stereo Sound, No 3.5mm jack |
| Biometric | 1st-Gen Touch ID (fingerprint sensor) | 2-Gen Touch ID (fingerprint sensor) |
| Sensors | Gyro, Accelerometer, Proximity, Ambient Light | Barometer, Gyro, Accelerometer, Ambient Light |
| Water Resistance | No Official Rating | IP67 (1m depth up to 30 min) |
| Antutu Score | 177368 | 449508 |
| Price | $399 | $399 |
iPhone SE 2016 Vs SE 2020: What's better?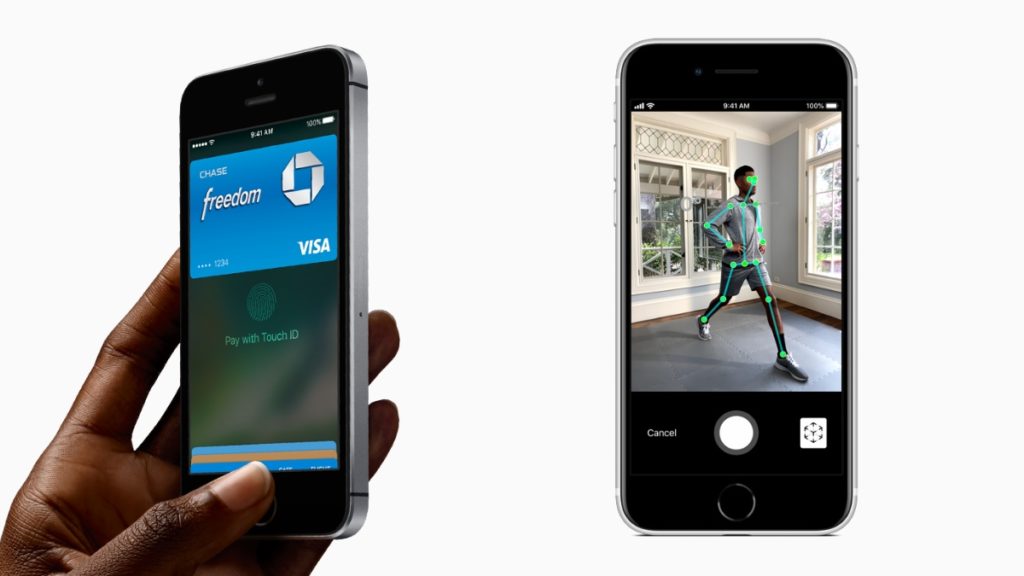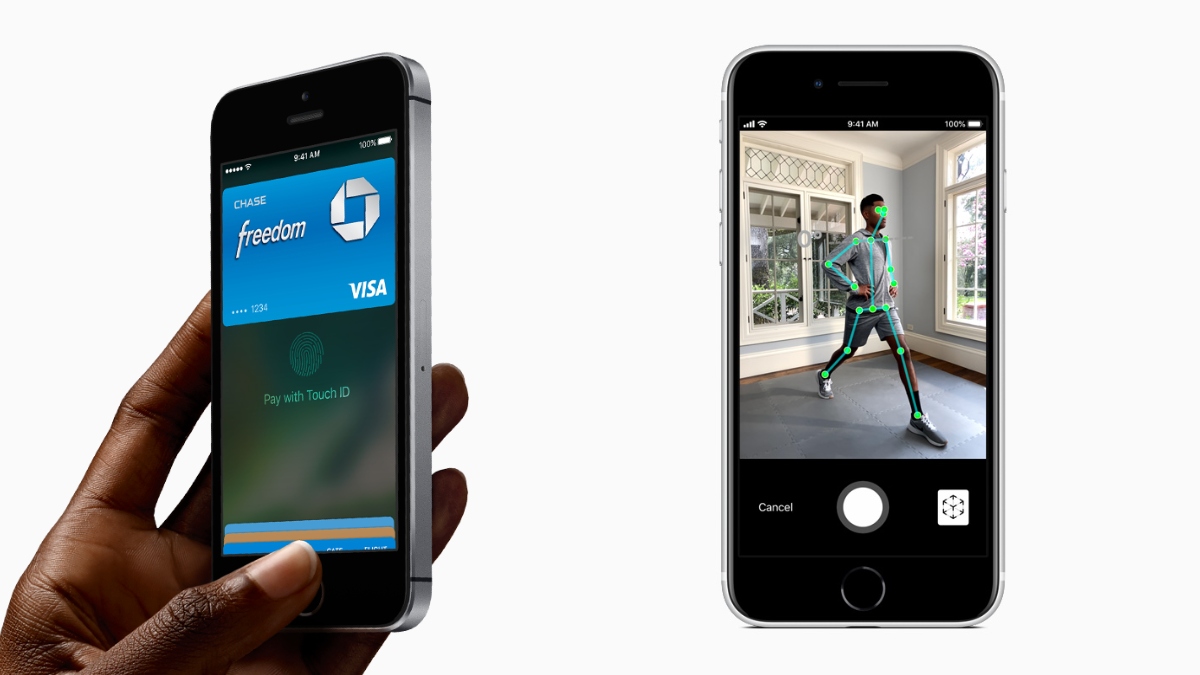 More Power!
So, after seeing the specs of both iPhone models, it's quite visible that the iPhone SE 2020 is a big leap in terms of performance. It features an Apple-made SoC that's four generations newer than the one on the original SE and also powers last year's flagship iPhone 11.
Other than the CPU and GPU upgrades, the 2020 SE also takes advantage of the 8-core neural engine on the A13 Bionic. It's a dedicated piece of hardware designed to process machine learning workloads efficiently.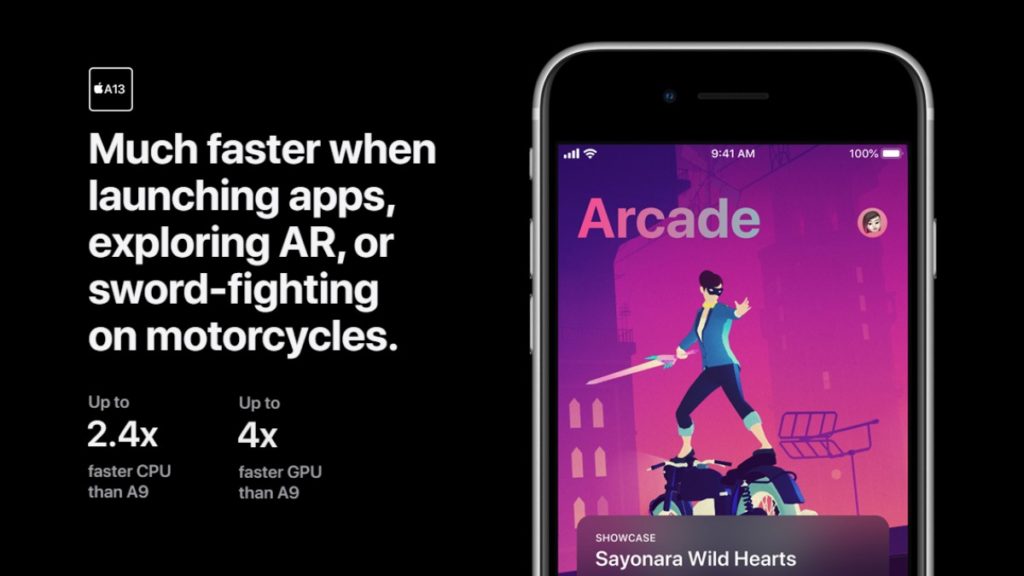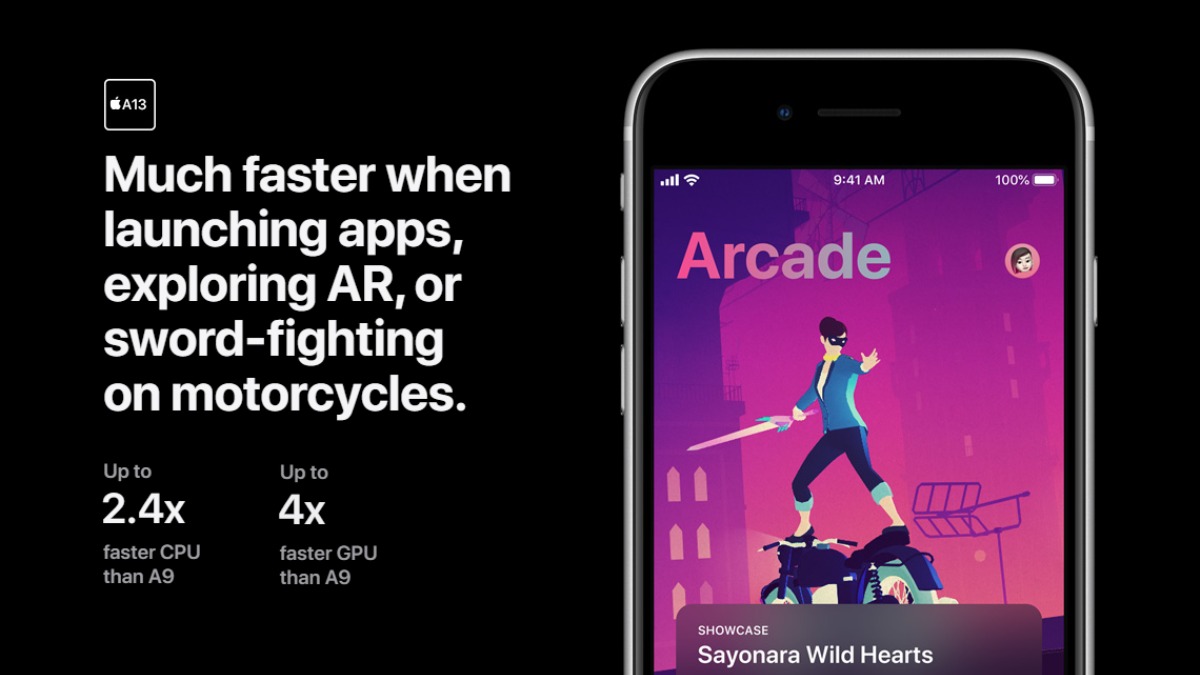 The powerful A13 SoC also benefits the new camera hardware on the SE 2020 that can record 4K videos at 60fps. In other words, the device captures images and videos quickly and takes advantage of features like Smart HDR that require a lot of background processing.
Better Camera
On the other hand, the 12MP rear camera on the 2016 iPhone SE can record 4K videos at 30fps and give you a taste of HDR. However, it lacks optical image stabilization, unlike its newer sibling, which makes the videos not-so-stable.
Better Display
In the display department, the two devices have different screen sizes and dimensions but have the same pixel density of 326ppi. It is kind of the standard on previous models up to the iPhone 8. This means, both the screens will deliver a similar level of sharpness, but the 2020 iPhone SE brings some modern perks, including True Tone, more brightness, better contrast ratio, and shows more colors.
More battery backup
In the battery department, you'll find that Apple has bumped the capacity by just 200mAh — yet the new iPhone SE lets you watch videos for up to 13 hours. Not to mention, the resource-intensive hardware it has. But the fact is that 1st Gen SE can also give you about 13 hours of video playback.
However, maintaining a similar battery backup while improving performance is what Apple is capable of. The newer SE model delivers 2.5 hours of extra juice overall. Here also the software tweaks and hardware advances like 'big.Little' architecture and smaller semiconductor size make the A13 Bionic more efficient.
iPhone SE 2016 Vs SE 2020: What's similar?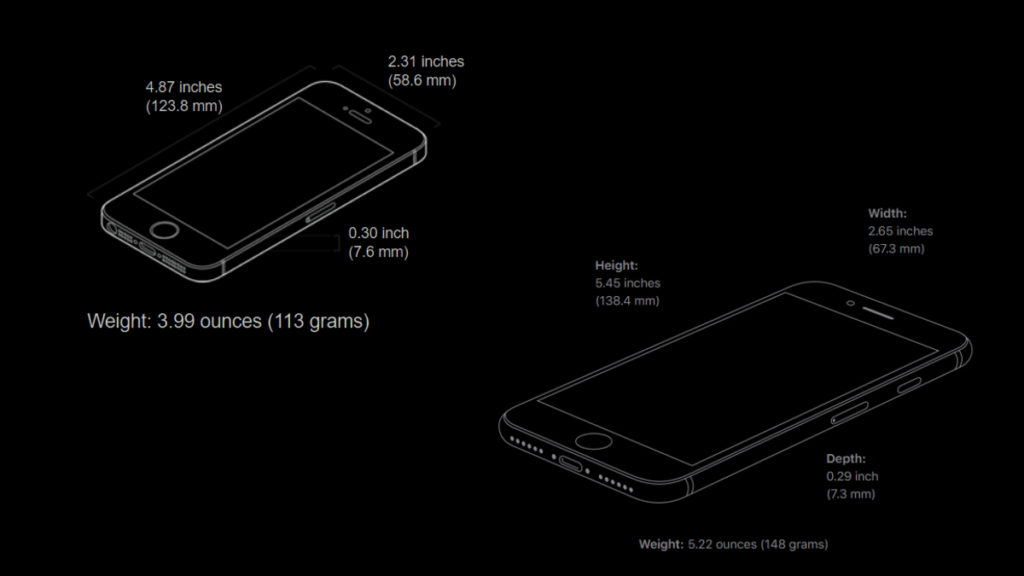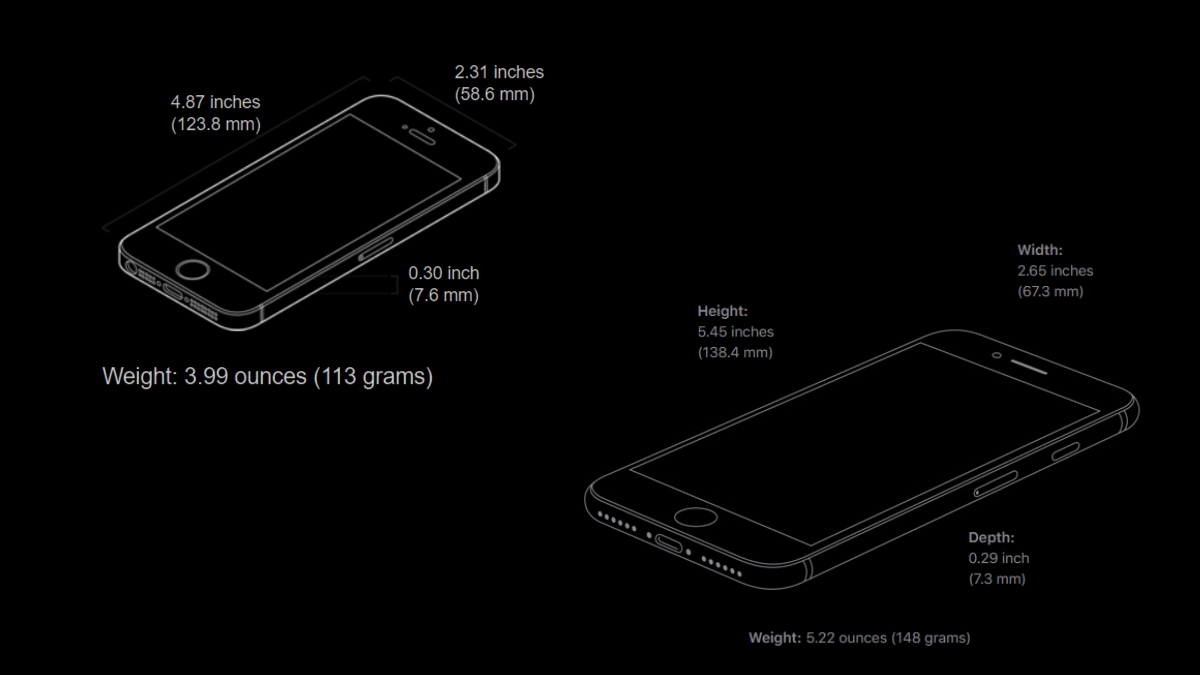 Even though the SE 2020 leads the race in many ways, there are some things that haven't changed much.
Same form-factor with fingerprint sensor
You'll be amazed to know that both devices have a launch price of $399, although, after adjusting the inflation, the 2nd Gen SE should come a little cheaper.
The Touch ID-based design is I guess the most outrightly visible aspect of the SE 2020 that puts it closer to the older sibling, although it now looks different from the original SE.
iPhone SE 2020 comes with the 2nd Gen Touch ID sensor. However, given the form factor, it would have been way easier to add Face ID hardware and not include the notch, but it's Apple. Moreover, adding facial recognition to the older design would have created a 'one of a kind iPhone' that probably doesn't align with Apple's design choice.
Both run iOS 13
iPhone SE 2016, despite having underpowered hardware, still manages to pull off the software side quite well even in 2020. The device is compatible with the current iOS 13.5 and will get the upcoming iOS 14 update as well.
I am running the iOS 14 Beta 2 on my SE 2016, and until now, I have had a near lag-free experience apart from the few expected app crashes. Here, a big thumps up goes to the optimizations done by Apple that allow a four-year-old device to run iOS 14 seamlessly.
Lightning, it's still there
Another common thing is the Lightning port – Apple's long-term obsession. The new iPhone SE continues to sport the same connector, although it offers faster-charging speed, if that matters.
While Apple has gone for USB-C on the iPads and Macs, chances are quite less the company would do so for iPhones.
iPhone SE 2016 Vs SE 2020: What's new?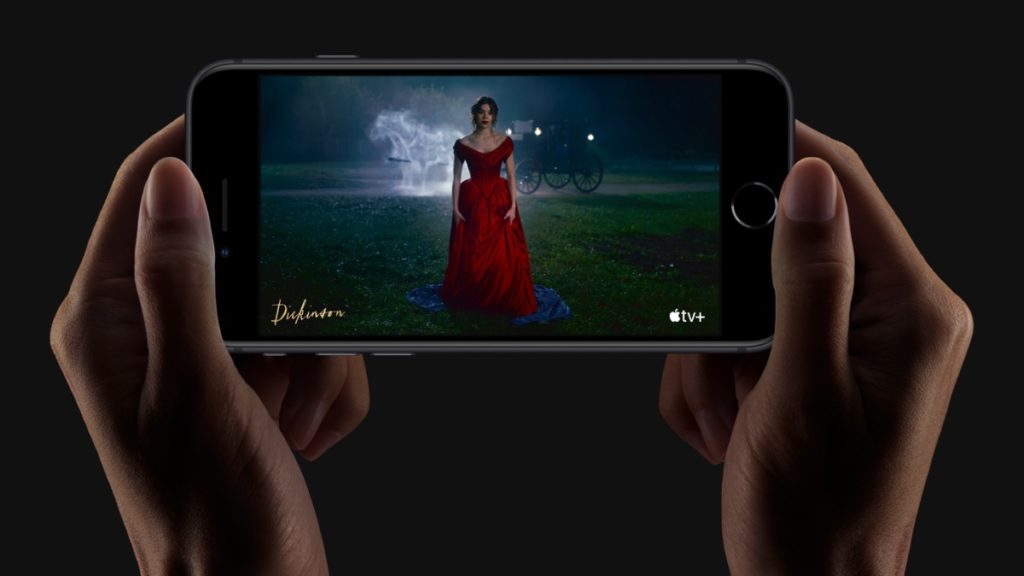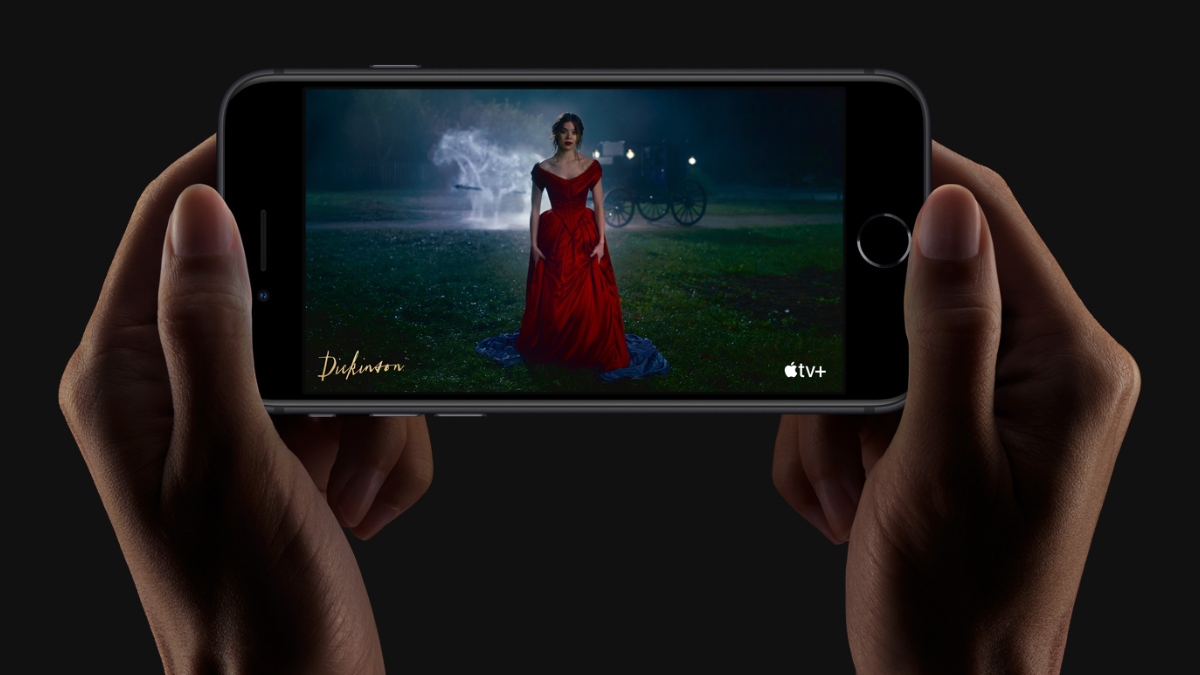 As you might have realized, many of the features discussed above are mostly the upgraded versions of what is already present on the iPhone SE 2016. For instance, the older device also comes with an NFC chip and supports Apple Pay. The same story goes for WiFi and Bluetooth.
But the iPhone SE 2020 brings some new and much-needed features on to the table as well. The most useful ones are IP67 water resistance, fast charging, and wireless charging. Apple claims that the device can be charged up to 50% in just 30 minutes using an 18W fast charger.
Besides, the support for Qi-compatible wireless charges puts the SE 2020 on par with its Android counterparts in the same price bracket.
Another helpful feature you'll find is the support for e-SIM, which means the iPhone SE 2020 can work as a dual-SIM smartphone just like iPhone X and later models.
Anyway, that was a small comparison between the old and the new SE. If you have something to add, drop your thoughts in the comments.