Short Bytes: Intel has launched 30 new processors – taking the total to 40 – for its 7th Gen Intel Core and Intel Xeon lineup. Based on the Kaby Lake architecture, Intel touts them with an out-of-the-box support for 4K UHD, VR, and 360-degree content. You can expect Kaby Lake-powered desktops in the coming months. (Read our CES 2017 Coverage here)
I
n August 2016, Intel Corporation announced its
7th Generation Intel Core processors
– codenamed Kaby Lake series based on an improved 14nm fabrication process. At that time, Intel only launched a handful of Kaby Lake CPUs for laptops. Now, the lineup has been extended to include desktop processors.
Intel is sailing on the 4K UHD boat for its newest line of processors along with support for VR. Kaby Lake processors offer a graphics and performance gain in comparison to their predecessors, Skylake which is also based on the 14nm fabrication process. Recently, a professional overclocker managed to boost the clock frequency of an Intel Core i7 7700K all the way up to 7.2Ghz.
Now, Intel has added more than 30 new Kaby Lake processors to its Intel Core and Intel Xeon lineup taking the total above 40. The high-performance Xeon processors are primarily intended for the resource hungry workstation machines.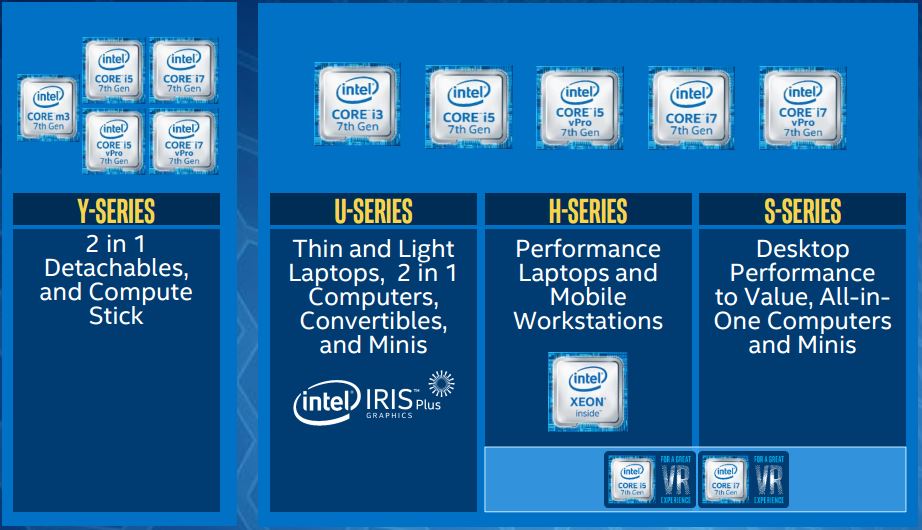 Alongside their new processor portfolio, Intel has also launched Optane, a new non-volatile memory that Intel promotes as ten times faster than present day's SSDs. However, it is too early to expect storage solutions based on Intel Optane. For the initial implementation, it will serve as the cache memory for Kaby Lake processors.
7th Intel Core and Intel Xeon Processors Comparison Chart: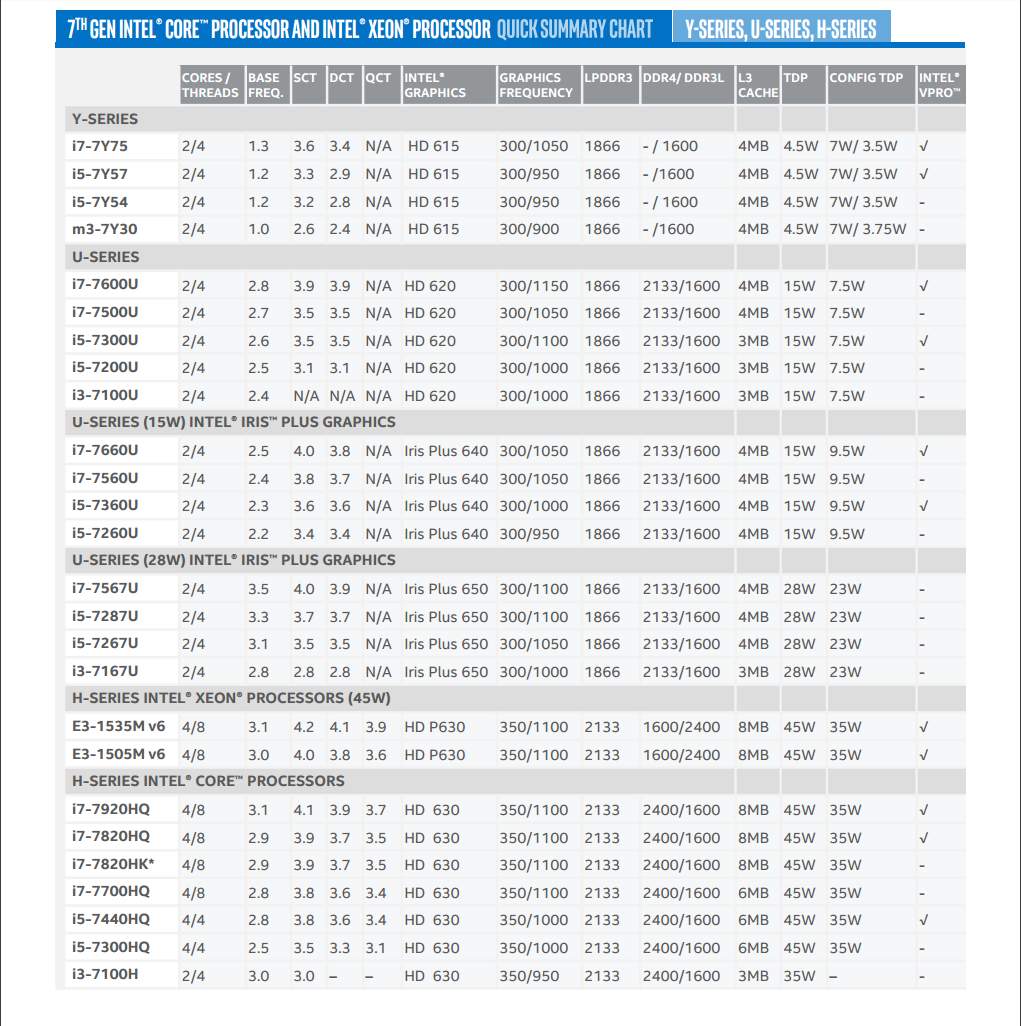 Recommended: "Clear Linux" By Intel — The Next Great Linux Distro For Gaming?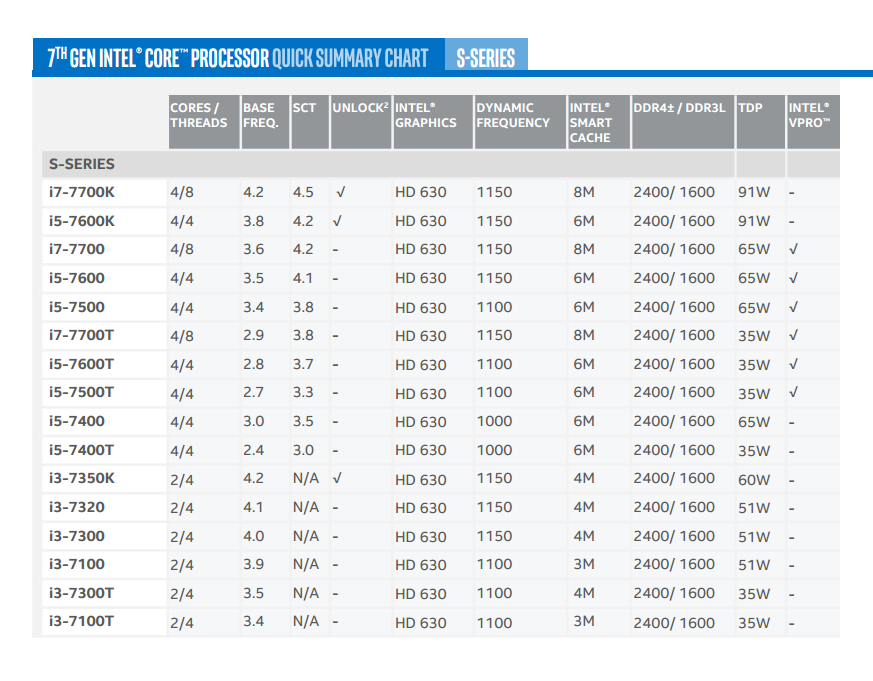 With the advent of Kaby Lake processors last year, Intel has shifted from its Tick-Tock model to the Process-Architecture-Optimisations model for its processors. Coffee Lake, also based on 14nm process, is set to after Kaby Lake.
Share your views in the comments section.
Also Read: Dell's Best Laptop XPS 13 Just Got A Major Upgrade: 2-in-1 With Intel Kaby Lake And 1TB SSD