Short Bytes: At a CES event in Las Vegas, stealth startup Faraday Future unveiled its first production car named FF 91. According to the company's claims, this 1,050 horsepower (783KW) vehicle can go from 0-60 in 2.39 seconds. Faraday Future has called it a car that marks a 'new era of mobility.' The company has asked the interested users to register on FF.com with a refundable deposit of $5,000. (Read our CES 2017 Coverage here)
O
ne year ago at Las Vegas' Consumer Electronic Show, mysterious startup Faraday Future showed off its Batmobile-like concept car. It was enough to grab the headlines in media.
Now, after one year, Faraday Future showed off its production model FF 91 at CES 2017. It's a 1,050 horsepower (783KW) electric car that achieves 0-60MPH in 2.39 seconds. It's faster than most of the cars built today.
If we take a look at FF 91's direct competitor Tesla Model S sedan, the current fastest car in mass production, it accelerates from 0-60MPH in 2.5 seconds in Ludicrous mode. Its other fancy feature is a wide range of sensors, including radar, cameras, 3D Lidar, and facial recognition.
If we believe the claims made by the company, it can cover 378 miles on its fully-charged 130KW battery. "You could go from LA to Silicon Valley with miles to spare," the company claims.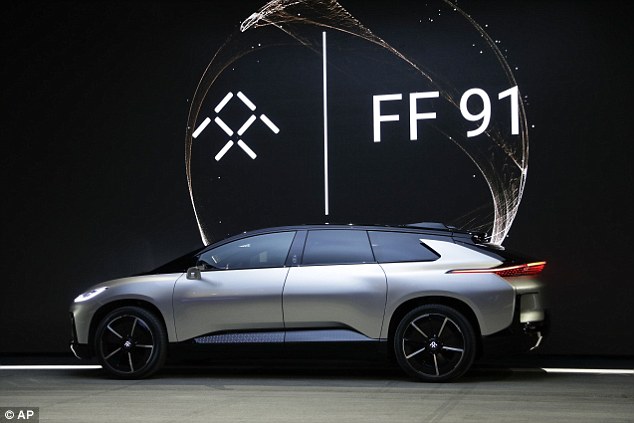 Fueled by Chinese money, Faraday Future is following Tesla's footsteps and asking the interested buyers to register on FF.com. The buyers need to place a $5,000 refundable deposit. The deliveries are expected to begin in 2018.
"You could go from LA to Silicon Valley with miles to spare"
Faraday Future has said that the further details on the FF 91 will be revealed in another event later this year.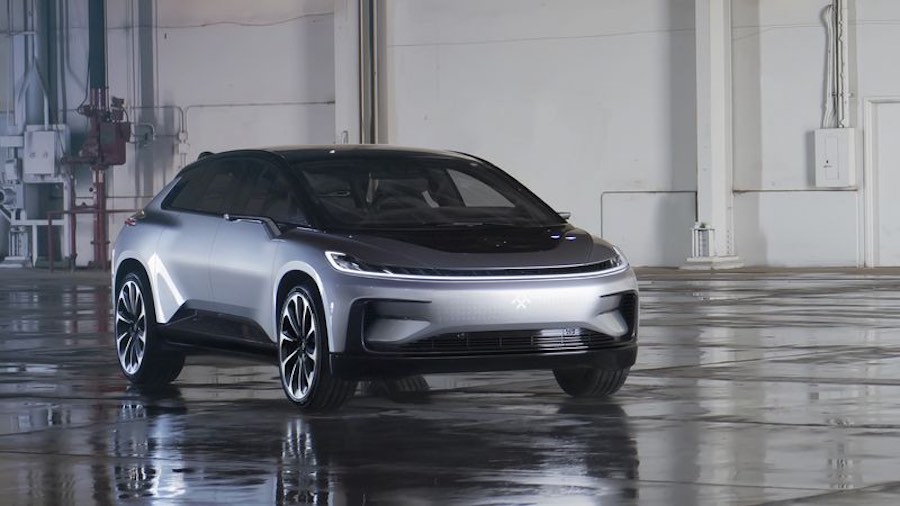 In 2016, the company faced many troubles that included the shortage of money, confusion about the ownership, leadership problems, and contract breaches. The troubles of Faraday Future continued to chase the company at its CES unveiling.
During the live CES demo, when the car was asked to park itself in a lot outside the venue, nothing happened. "As a new baby, she's very very timid," said Nick Sampson, vice president of engineering.
Did you find Faraday Future's FF 91 impressive? Don't forget to share your views and comments.
Also Read: A Complete Island Is Powered By Tesla's SolarCity In The Pacific Ocean