Short Bytes: A 2-in-1 hybrid variant of the Dell XPS 13 is launched prior to CES 2017. The convertible XPS 13 features known prior to its official launch include 7th Gen Intel Core i7, 16GB RAM, 1TB SSD, Type-C USB, Thunderbolt 3, etc. (Read our CES 2017 Coverage here)
J
ust before CES 2017, a convertible variant of the Dell XPS 13 appeared on
Dell's website
and was spotted by
Windows Central
. Dubbed as XPS 13 9635, it can transform into in a fully functional tablet device. Thanks to the hinge which allows 360-degree rotation for the screen.
Ahead of CES 2017, Dell officially launched what it calls the new XPS as the world's smallest 13-inch 2-in-1 device; it continues the InfinityEdge display – an edge to edge display – as a legacy from the older brother.
The new XPS 13 hybrid, featuring a choice between an FHD or a QuadHD+ display, comes with an option for a 7th Gen Intel Core i5 or i7 processor along with LPDDR3 memory up to 16 gigabytes and an integrated GPU. For storage, SSD up to a terabyte is available.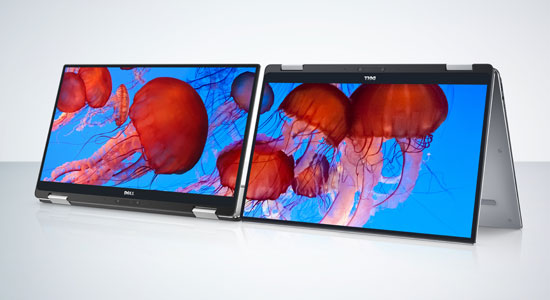 For connectivity, there are Type-C USB ports, a Thunderbolt 3, microSD card slot, analog audio jack, etc. There are no conventional USB ports on the device. Type-C ports will triple up as charging ports and display output ports. The convertible can keep itself alive for 15 hours.
A noticeable difference is the placement of the web camera, present below the screen. However, you can change the orientation of the device to put the web camera on the top. Also, there is a Windows Hello-enabled fingerprint reader.
The new XPS 13 will arrive at a slightly higher price tag than the regular XPS 13, i.e., $999. Since its initial launch in 2012, the XPS series has been praised as a great competitor to Apple's MacBook laptops. Hopefully, the new XPS 13 2-in-1 would raise the bar.
Please share your views in the comments section.
Also Read: After Creating Worst Linux Distro, North Korea Makes Android Tablet That's Built To Spy