Xiaomi has recently released the MIUI 14 based on Android 13. However, the update is only available in China, with the global release scheduled for early 2023. Due to this, many users would have to wait until next year for the new operating system update. However, there is a way to install MIUI 14 on Xiaomi, Redmi, and POCO devices.
The only catch here is that, for now, the update can only be applied to a rooted device. Fortunately, the update is rolling out to a few Xiaomi, Redmi, and POCO devices. Currently, more than 30 devices can install the beta version of MIUI 14: all of which have been listed below.
Devices that can install Beta
Xiaomi Devices With MIUI 14 Beta
Xiaomi MIX 4
Xiaomi MIX Fold
Xiaomi MIX Fold 2
Xiaomi 13 Pro
Xiaomi 13
Xiaomi 12S
Xiaomi 12S Pro
Xiaomi 12S Ultra
Xiaomi 12
Xiaomi 12 Pro
Xiaomi 12T Pro
Xiaomi 12X
Xiaomi 11i / Hypercharge
Mi 11 Ultra / Pro
Mi 11
Mi 11i
Mi 11X / Pro
Mi 11 Lite 5G
Xiaomi Civi
Xiaomi Civi 1S
Xiaomi Civi 2
Mi 10S
Xiaomi Pad 5 Pro 12.4
Mi Pad 5 Pro 5G
Mi Pad 5 Pro
Mi Pad 5
Redmi Devices With MIUI 14 Beta
Redmi K50 / Pro
Redmi K50 Ultra
Redmi K40S /
Redmi K40 Pro / Pro+
Redmi K40
Redmi K40 Gaming
Redmi Note 12 Pro / Pro+ / Discovery Edition
Redmi Note 12
Redmi Note 11T Pro / Pro+
Redmi K50i
Redmi Note 11 Pro / Pro+
Redmi Note 10 Pro 5G
POCO Devices
POCO F4
POCO F3
POCO F3 GT
POCO X4 GT
POCO X3 GT
How to install MIUI 14?
1. To install MIUI 14, users will need to have TWRP or OrangeFox custom recovery available on their devices. Then they would need to download the beta update suitable for your smartphone model. Users can download the update from MIUI Downloader.
2. Shut down your smartphone. Enter recovery mode by holding the volume up and power key together.
3. If you are switching ROMs, then you need to format your device. Once the recovery mode opens, select Wipe > Advanced Wipe. Enable the Dalvik/ART cache and Data options. Then Swipe at the bottom of the screen for a wipe.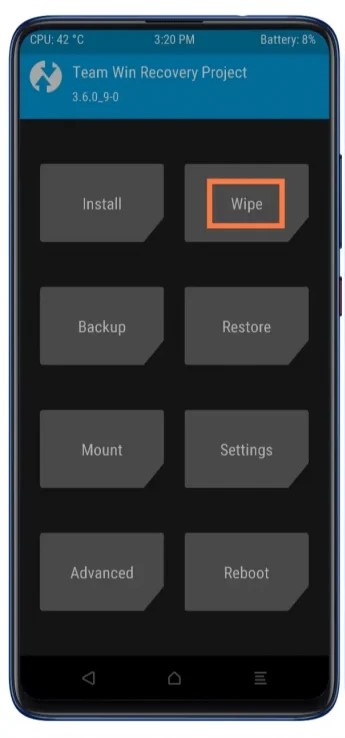 4. Go back to the main menu and select Install. Find and select the MIUI 14 file you downloaded and select the Swipe to confirm Flash option.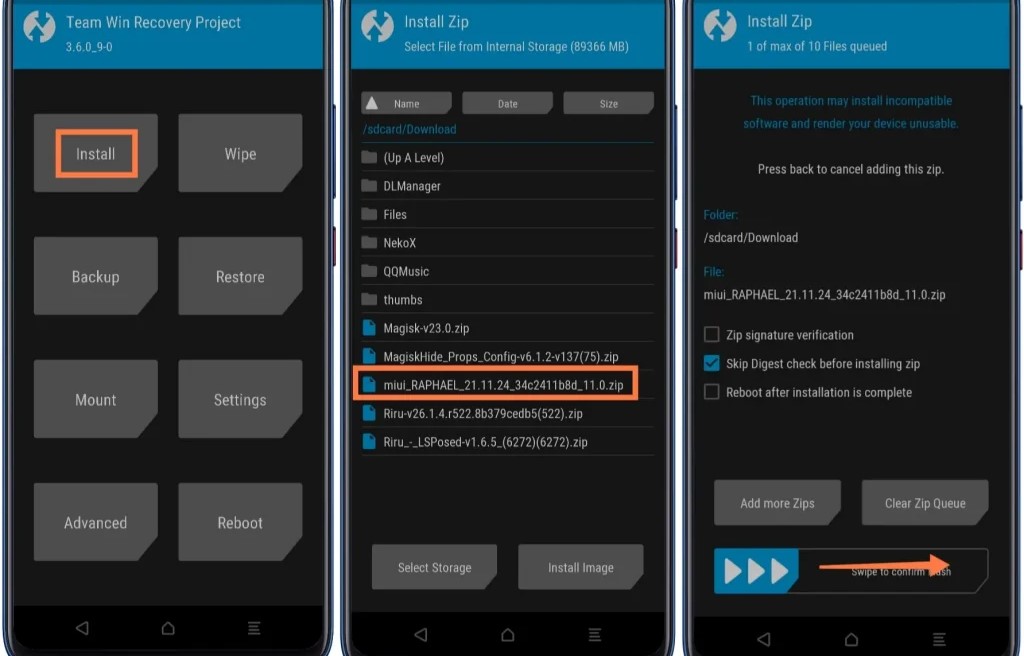 5. After installing the ROM, select the Wipe Dalvik option. Go back to the main menu and select Advanced > Use Magisk to patch Boot.
6. Finally, select the Reboot System option and enjoy MIUI 14 on your Xiaomi, Redmi, and POCO device.
Let us know your thoughts on MIUI 14 in the comment section below.