We all have been asking Apple to roll out its iMessage and FaceTime services on platforms other than iOS and macOS since times immemorial. In American and European markets, where iOS has a strong foothold, this demand for iMessage/FaceTime on Android and Windows seems reasonable.
At its annual developer conference, WWDC 2021, Apple launched new updates to its operating systems with a special focus on privacy. The company also took some time to announce a long list of features coming to FaceTime. One such new feature now acts as a workaround to add cross-platform functionality to FaceTime.
With iOS 15, FaceTime users can create a link that can be used and shared across different platforms. You can use these links in scheduled meetings or invite your friends using Android or Windows. Please note that there's no dedicated FaceTime app for Windows or Android, and you need to open these links in your web browser.
How To use FaceTime on Android and Windows?
1. Make sure you're running iOS 15 or iPadOS 15 developer beta. Since the new FaceTime support for third-party operating systems is a part of the new releases, it's a pre-requisite in this case. You can know more about developer betas on Apple's website.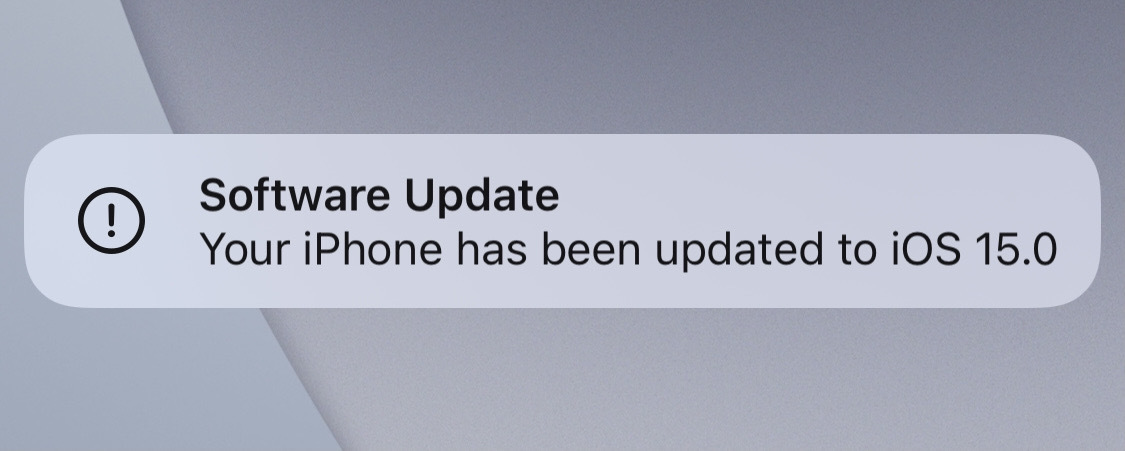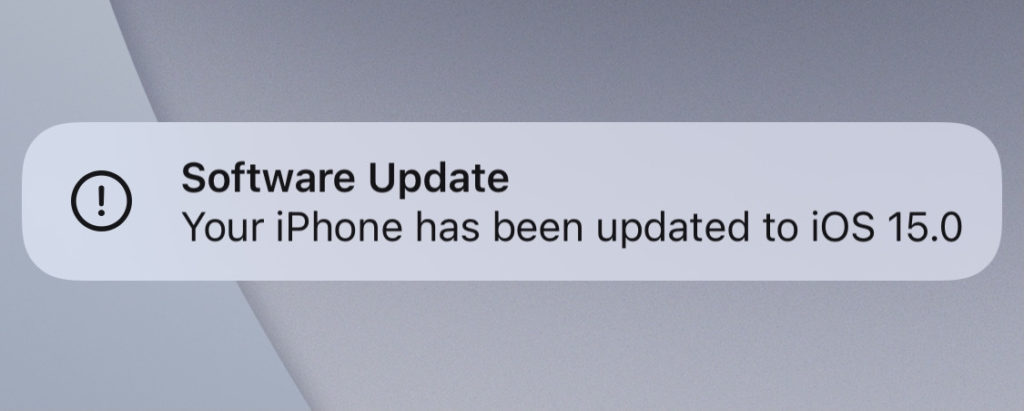 2. Once you've made sure your iPhone is running iOS 15 beta, open the FaceTime app. At the top, you'll see a new option named Create Link. Click on it.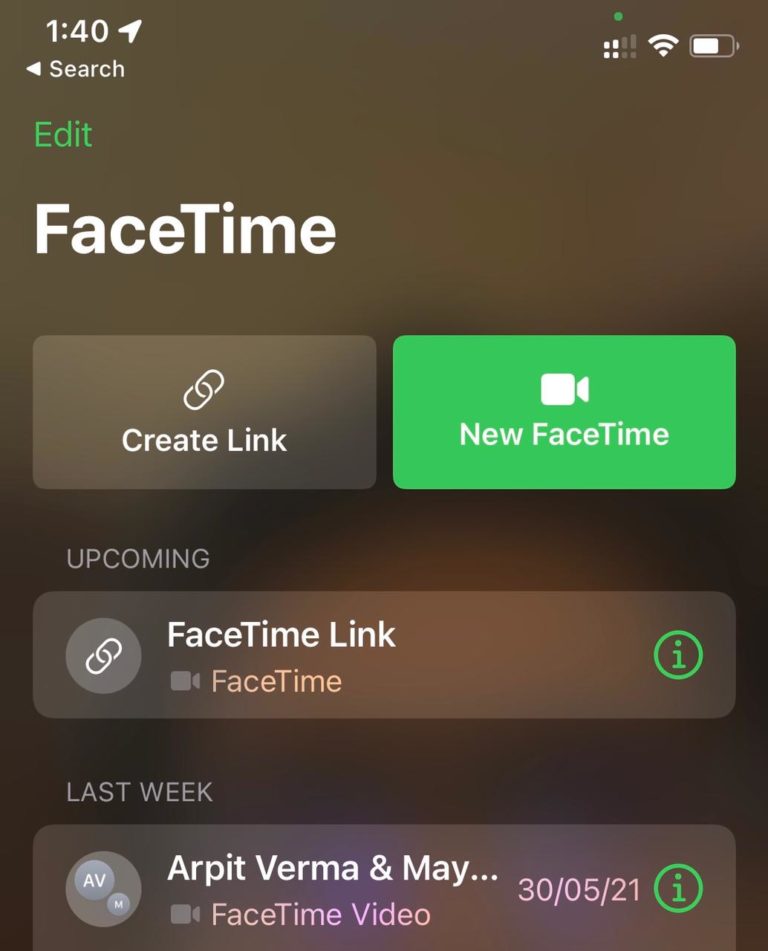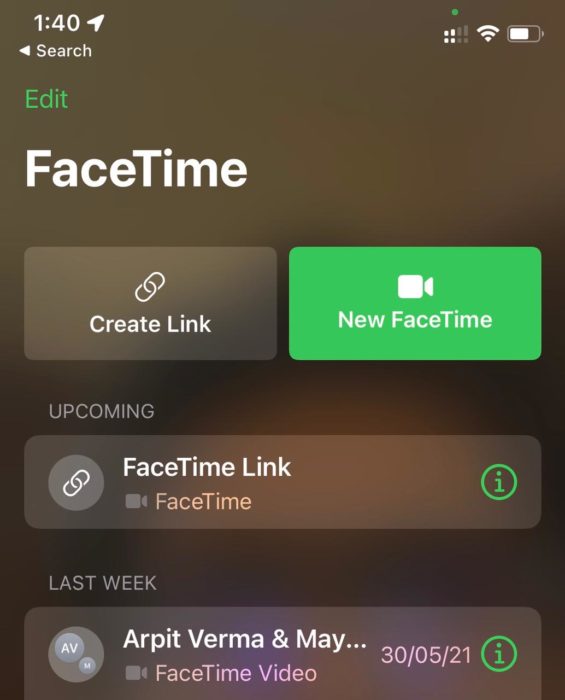 3. Upon doing so, the iOS sharing dialog will pop up, giving you the option to share the link to your friends via different chat apps. You can also copy the link or mail it.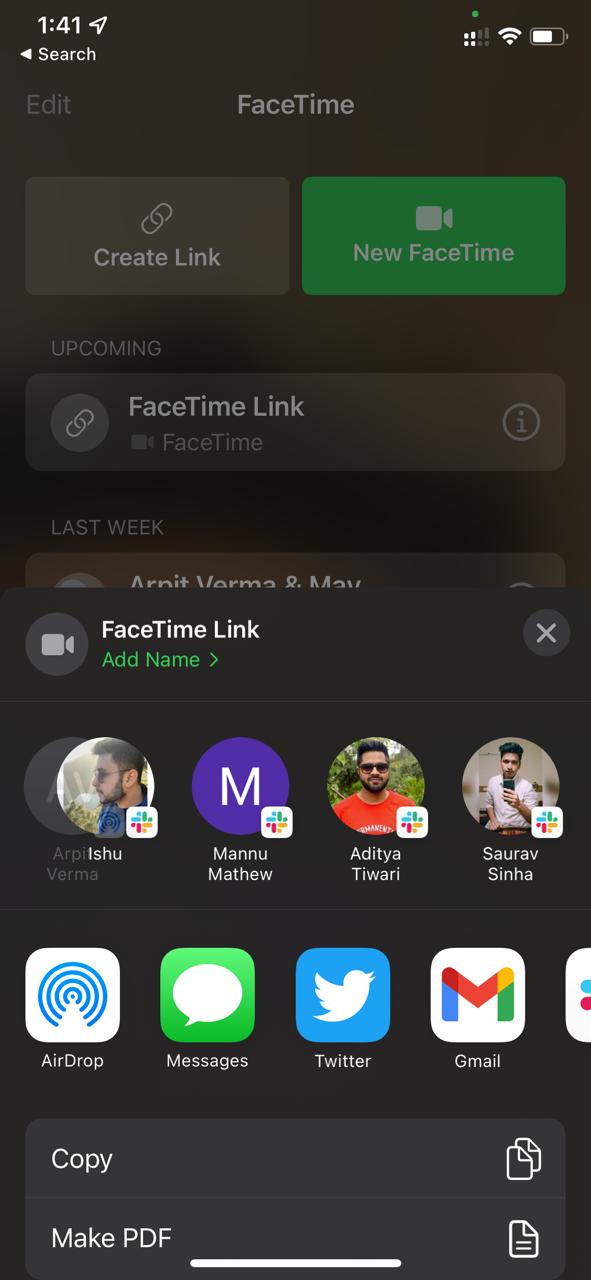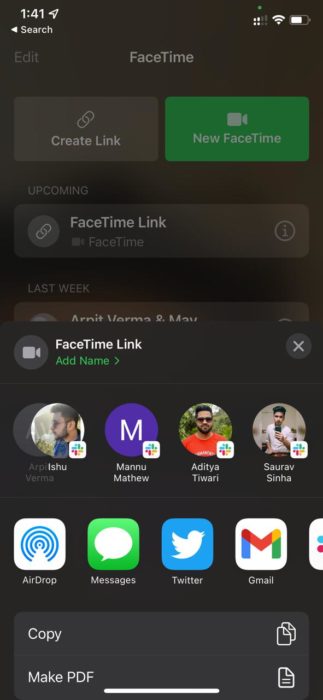 4. There's also an option called Add Name. You can tap on it to name the call. Here, I've named the call FaceTime on Windows test.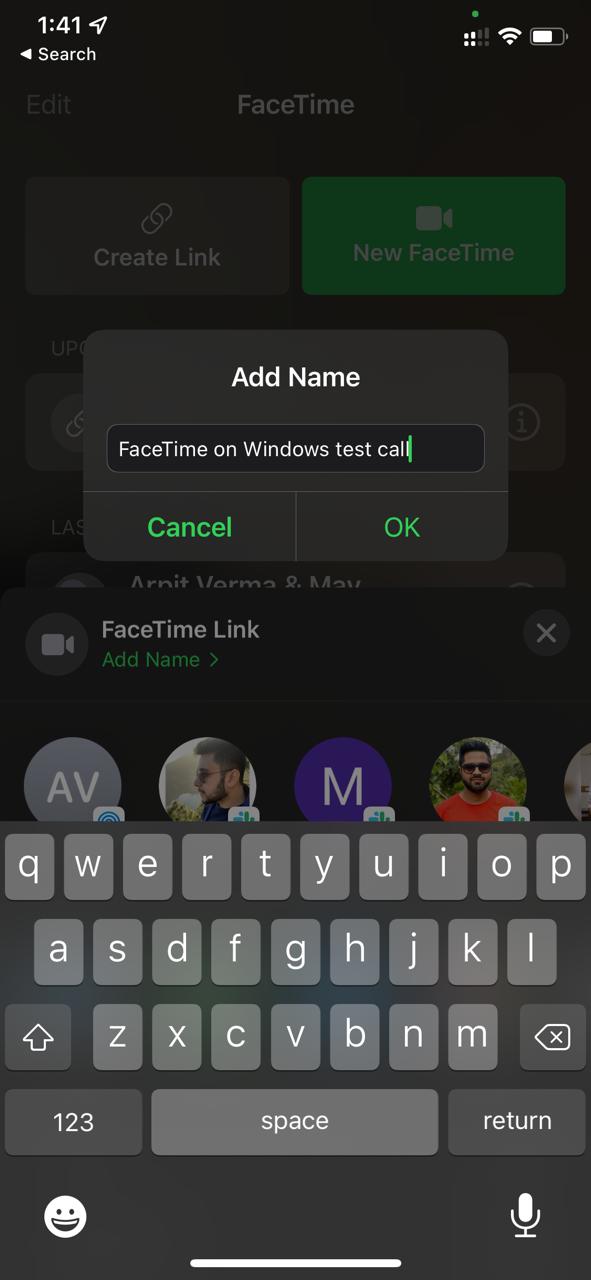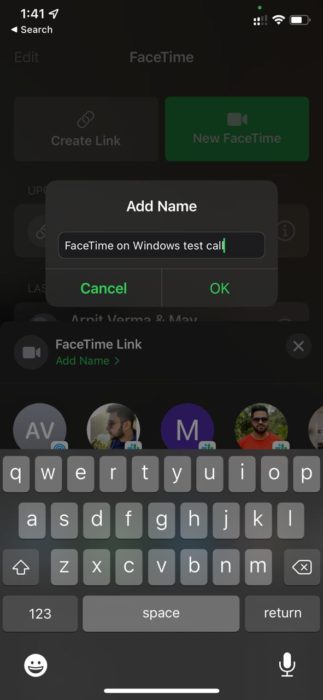 5. Once you're done, share the link with your contact with Android or Windows.
6. On the other device, you'll notice a prompt to enter your name and continue. Here, I'm testing the feature on Chrome on Windows 10. I also tried it on Edge but faced some issues.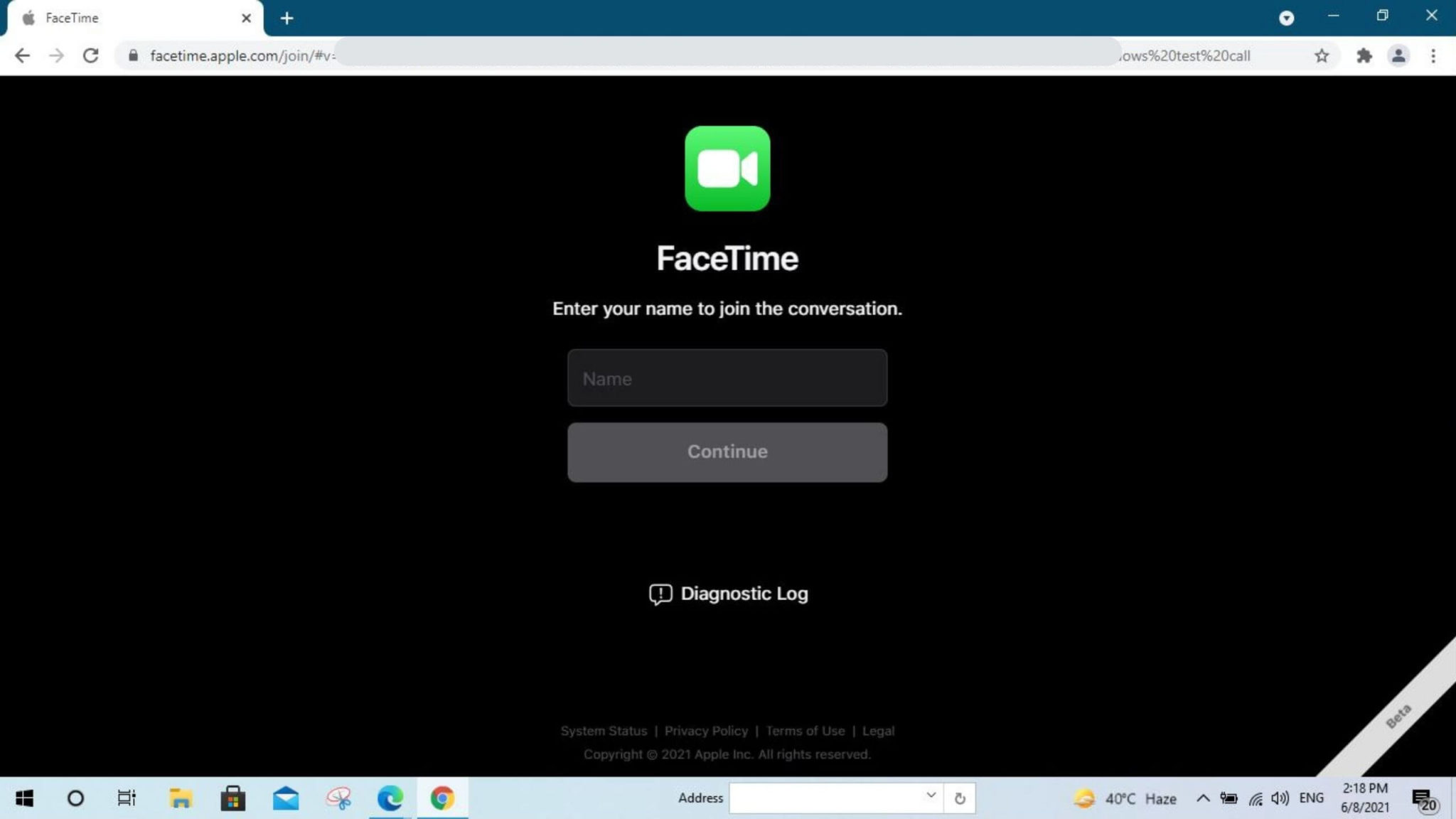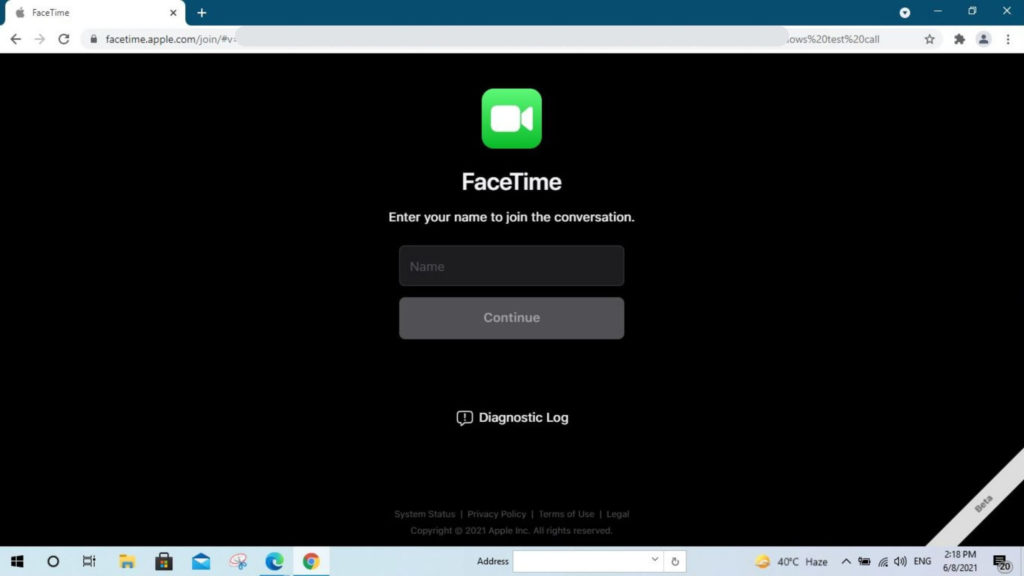 7. After joining, you'll be prompted to join the call. You can also see different options to mute audio, disable video, full screen, etc.

8. You'll also receive a notification on your iPhone to let your contact join the call. Once you approve that, you're good to go!


Note: Since this is a beta feature, you might notice some bugs during the call or you might face an issue while joining the call.
So, that was how to use facetime on other platforms. I personally consider this a crucial update, as now the communication and information transmission has a route devoid of operating system barriers and much more.