Short Bytes : Windows 10 is released for all with lots of good features. On the other hand, its privacy policies are being criticized. But, there are some simple ways and tweaks in settings that will stop this Windows 10 spying, making your Windows 10 experience more comfortable.
W
indows 10 is now out in the wild and people are installing the "best Windows yet" on their personal computers. For those who were feeling left out because they didn't reserve the upgrade, or some other issue, Microsoft even released
a tool install Windows 10 easily
. According to the latest reports, Windows 10 is now being installed at 16 PCs per second rate and the data being transferred is just mind-boggling.
Apart from all the good features of Windows 10 and painless upgrade process, the privacy policies of Microsoft and Windows 10 spying needs to be frowned upon. According the constant digging being done by the security experts, Windows 10 is quick at tracking your behaviour and uses your personal information for improving its targeted ads. Some of you won't mind sharing your email, contacts, and messages with Microsoft, but many of you won't like this privacy breach.
In our previous articles, we have told you about turning off your WiFi Sense and avoiding the usage of your data for providing updates to others. Today, I'll tell you how to tweak your Windows settings to hide yourself from the prying eyes of Microsoft and Windows 10 spying.
First Step: Go to Settings and Privacy options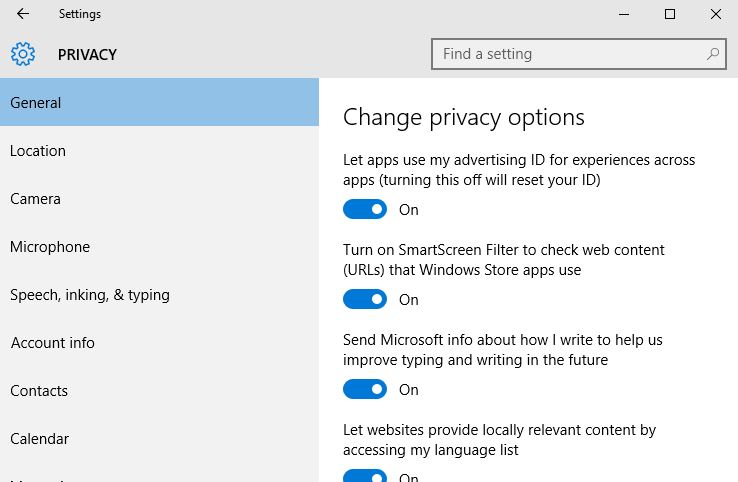 In Windows 10 privacy settings, you get 13 different screens that you need to scan. Take a look at them and disable as much concerning settings as you can. Most of the settings could be found under the General category. Take a look, tweak some settings and you'll start feeling more comfortable using Windows 10.
Second Step: Cortana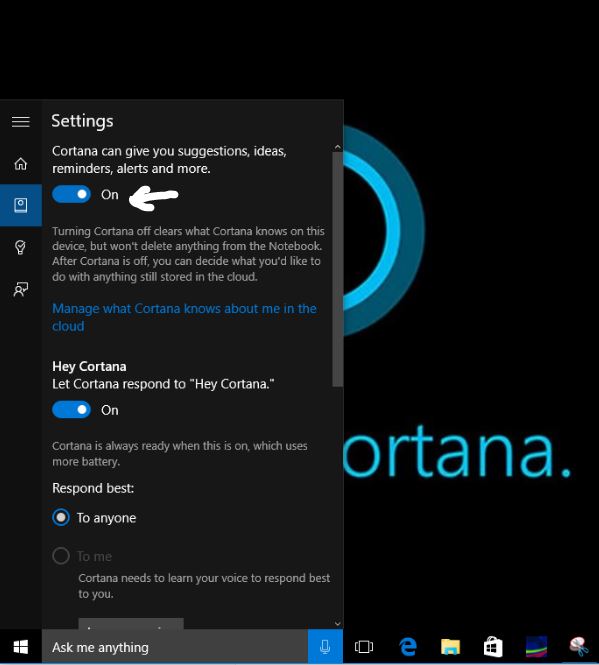 Cortana is one of the best features of Windows 10, but it doesn't handle your data cautiously and assists in Windows 10 spying. Also, with Cortana, some tiny percentage of your CPU power is always dedicated to listen your "Hey Cortana" command. You can just search "Cortana Settings" in the desktop search and disable Cortana to opt out of its suggestions. This will make your desktop search confined to a PC search that gives you results from your Windows 10 PC and settings.
Third Step: Use a local account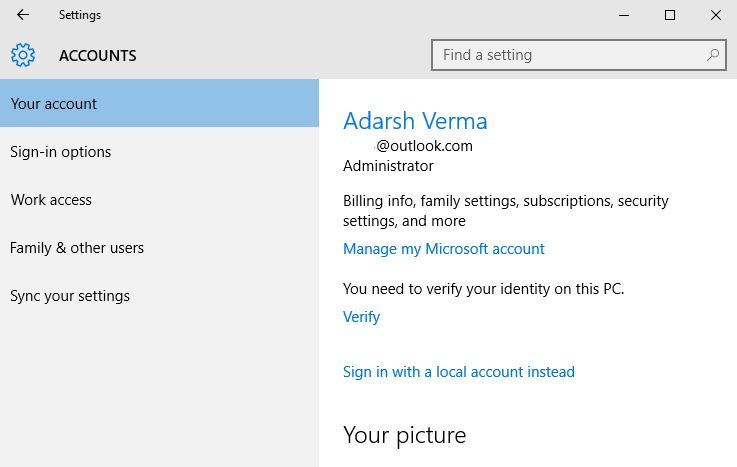 Some of you would find it too much as it will restrict you from using online services like OneDrive and Windows Store. But, given the Windows 10 spying concerns and data Microsoft extracts to serve you its services, this step is justifiable. Just type "Manage my accounts" in desktop search, or follow Settings – Accounts, to find the options.
Final Step : Opt out of ads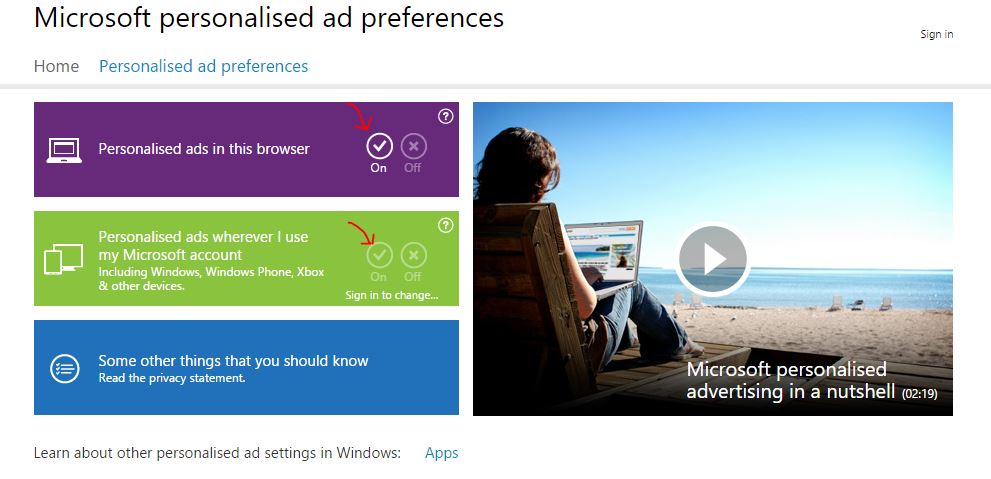 With Windows 10 spying, Microsoft is becoming the new Google of data theft and using the same for serving you advertisements. For hitting the final nail in coffin, you need to click on this link and visit Microsoft's website. This gives you options to opt-out of the personalized ad that Microsoft intends to serve you.
I hope you found this how to stop Windows 10 spying article helpful, and now you feel more comfortable using your Windows 10 PC.
Visit our Windows 10 Guide page for more.
For more updates and interesting stories, subscribe to fossBytes newsletter.