The new Sony PlayStation version 7.00 firmware update now allows Android users to enjoy PS4 games on their mobile screens using Remote Play. The new PS4 software update will also allow users to plug in a PS4 and play games like God of War and The Last of Us Remastered on your Android smartphone.
It is a big deal because up until now only Sony Xperia users were able to enjoy Remote Play. The new update also comes with several new features like the increased Party member limit from 8 to 16, improved network connectivity and audio quality.
In order to use the new function, your Android smartphone must be running Android 5.0 or above. Also, keep in mind that this feature is only limited to the US at the moment. However, it is likely that this feature will come to other countries in the near future.
If you want to play PS4 games on your Android smartphone, then here are the steps you need to follow:
How To Play PS4 Games On Android Smartphone
1. Download the PS4 Remote Play app from the Google Play Store
2. Open the app and sign in using your PSN ID
3. The Remote Play app will search for your PS4 using WiFi so make sure it's connected to the internet. This is the automatic method, which is slower. You can use the manual method to pair your PS4 and smartphone using a unique key. On your PS4 simply go to [Settings]->[Remote Play Connection Settings]->[Add Device] and enter the displayed number on your smartphone.
4. Your PS4 will start streaming on your Android smartphone.
People could have done the same earlier but there was no official support for the PS4 controller. Now you can play your favorite PS4 games on your Android smartphone.
This feature is especially useful for those people who don't have multiple TVs in their house. The PS4 Remote Play app utilizes your smartphone as a second screen, thus leaving your TV free for someone else to use.
Also, if you have a weak internet connection, you can change the video quality inside the settings menu of the Remote Play app. You can downgrade the resolution and reduce the frame rates to make it easier to stream games on slow internet.
PS4 Firmware 7.00 Other New Features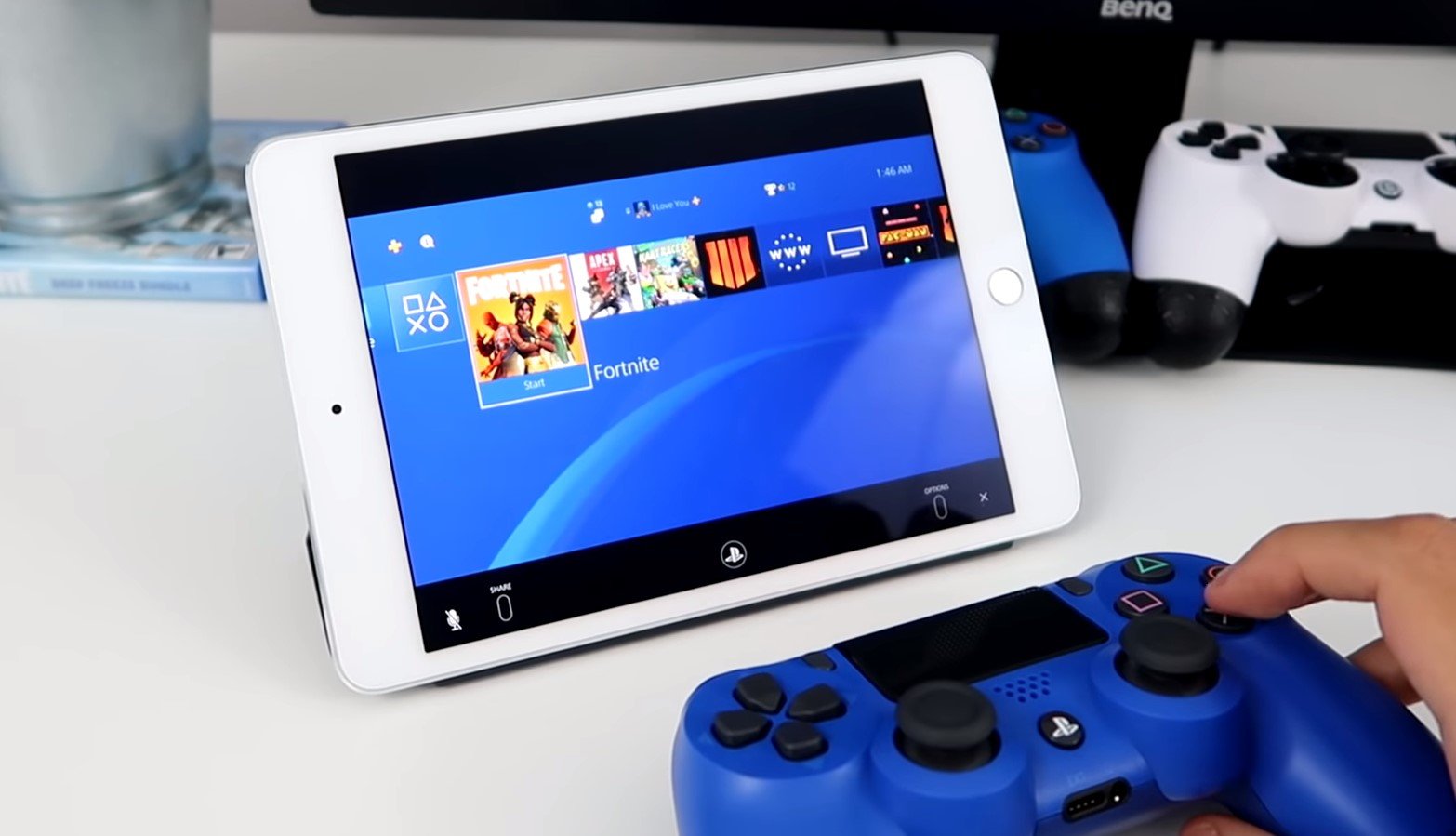 Other notable features of the new PS4 software update significantly benefit Apple users.
Earlier while using the PS4 Remote Play App on an iPhone there was no option to fix the screen orientation, which left several users, including me, with no other choice but to play games on the Portrait mode.
PS4 Controller support is also now official for Apple devices so users won't have to log in via their second account to use their controllers.