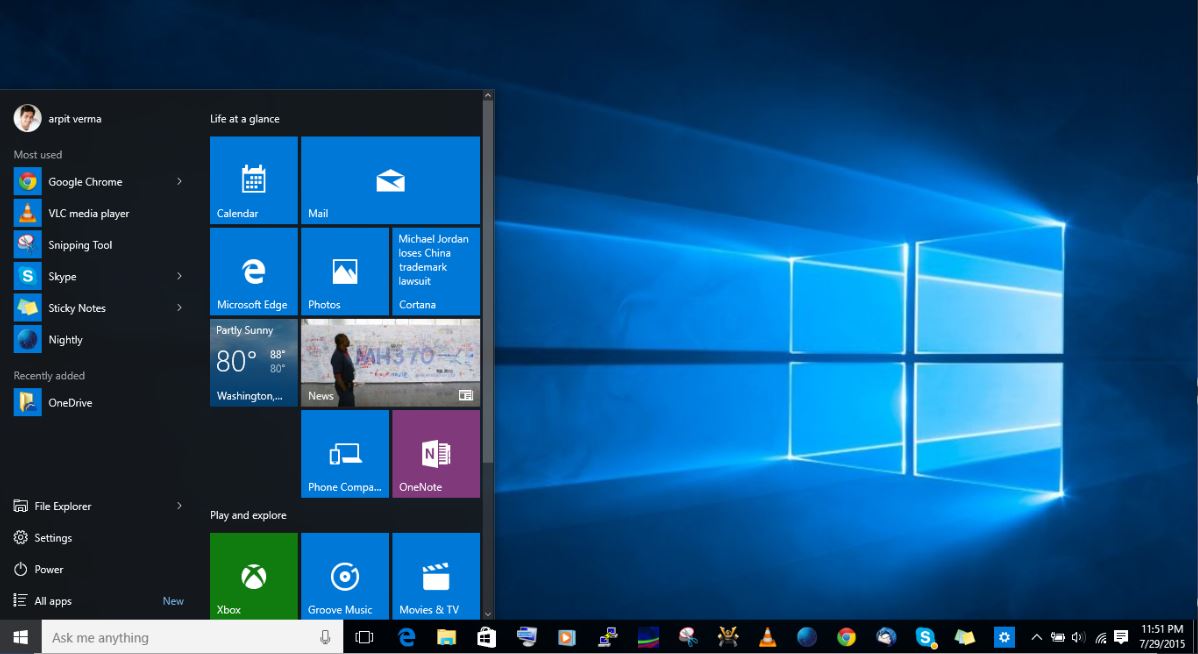 Short Bytes: After rolling out the Windows 10 upgrade, Microsoft has released Windows 10 ISO files. If you don't want to go through the regular upgrade process, you can use these Windows 10 ISO images to upgrade your genuine Windows 7 and 8 PCs. This Microsoft Media Creation Tool could also be used to create bootable media for a clean install of the Windows 10 upgrade.
M
icrosoft has released its best OS up to date and fossBytes has been
covering the Windows 10 to bring the latest information to you.
The users who have registered for free Windows 10 upgrade, they are getting Windows 10 upgrades along with the Windows Insiders. If you don't feel like waiting in the line, you are at the right place, at the right time. Microsoft has released Windows 10 ISO files that could be used for performing a clean install or upgrading your genuine Windows 7 and Windows 8 to Windows 10.
How to Install Windows 10 Without Windows Update Right Now, Using Microsoft's Tool
Before you decide to move ahead with the process, there are some things that need to be taken care of. As usual, you need sufficient disk space on your system drive, and your PC must be having an active internet connection to download the ISO files.
Note: Your PC must be running genuine and activated Windows 7 or Windows 8. This media creation tool also works if you are running some older preview build of Windows 10 Preview upgraded from genuine Windows 7 or 8.
Now confirming all the requirements, it's time install Windows 10 on your PC. Head over to Microsoft's website to download the media creation tool and choose the appropriate 32-bit or 64-bit version. You can download the directly from the links given below.
Windows 10 Download Tool 32-bit
Windows 10 Download Tool 64-bit
How to install Windows 10 without Windows Update?
After downloading the Windows 10 Media Creation tool, find the file on your PC and click on it to start the installation. After few seconds, you'll see a new window as shown below. It asks "what do you want to do." Out of the two given options, you need to select "upgrade this PC now" option and hit "Next."
Note that during the installation, your PC will restart few times. It's usual, this isn't anything to worry about.
The other option to "create installation media for another PC" is for creating bootable USB stick or DVD for performing a fresh install on your already upgraded PC.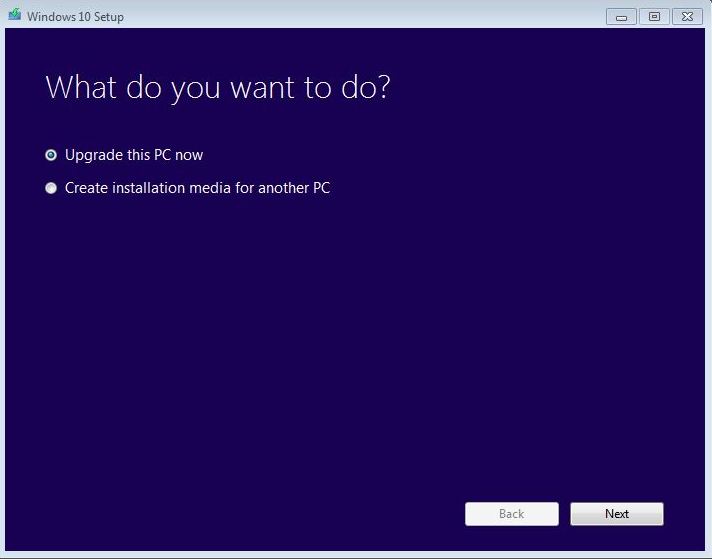 After choosing the first option, you'll be greeted with a new window that will show that your Windows 10 copy is being downloaded. After waiting for few minutes, your download will start and you will notice the progress indicator increasing slowly. You can even minimize this app window and do some other work. The installation process will continue in the background.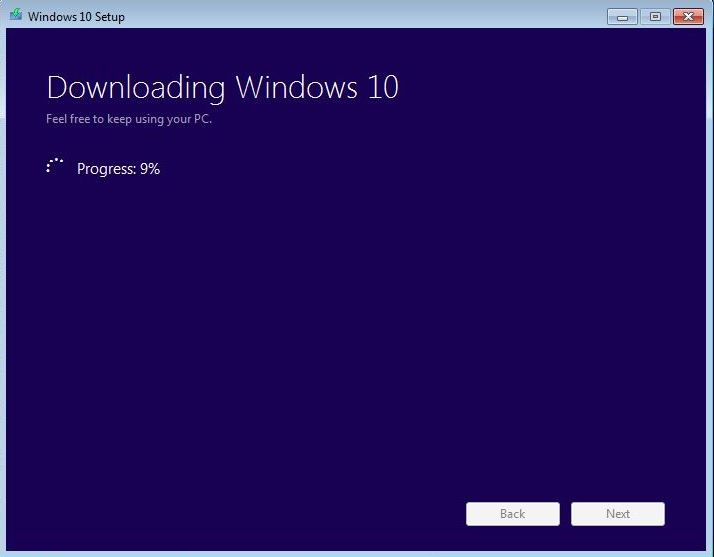 After the download process is completed, you will see the following window that will show you the message that your Windows 10 installation media is being created. Again, you can minimize this window to continue your background work. While performing the Windows 10 upgrade, make sure that your PC connected to the power supply.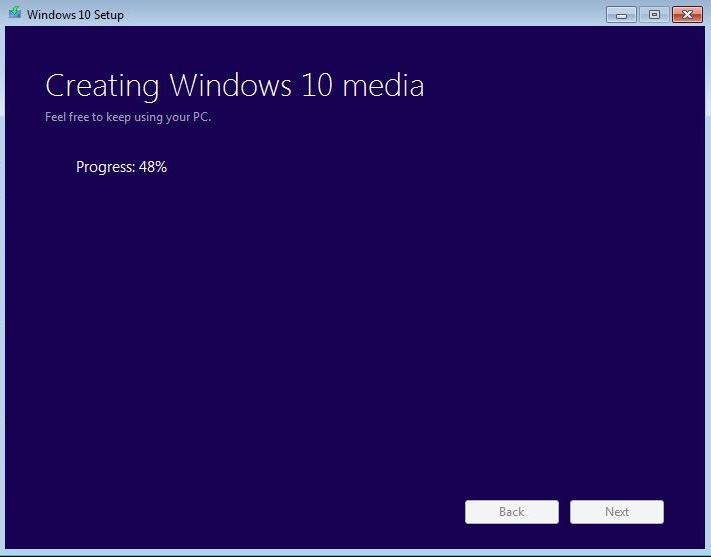 As Microsoft tool completes the Windows 10 installation media creation, you'll see a new tiny window in your PC showing that setup is preparing your PC for Windows 10 installation. This process will take a while.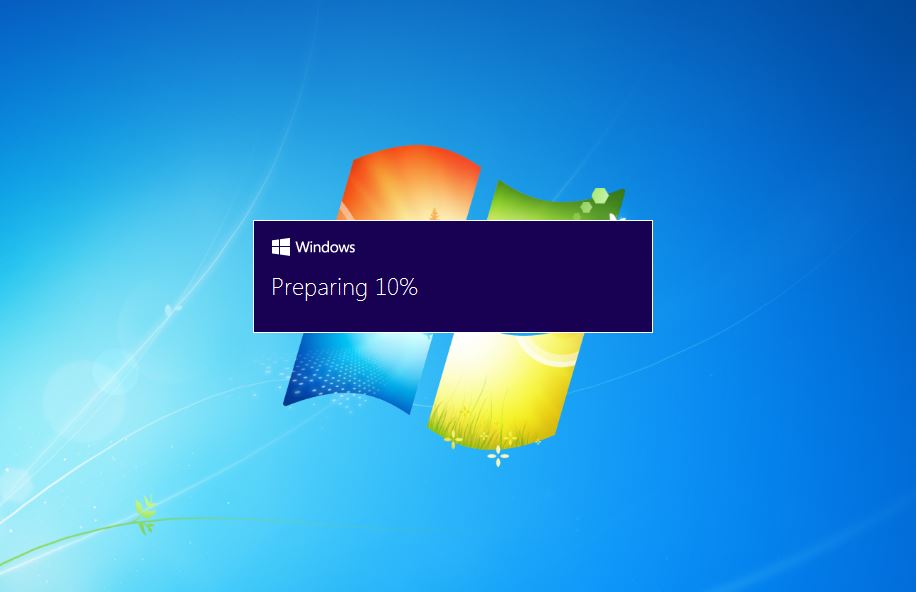 This will be followed by the "Getting updates" step where your PC will download the updates needed to continue the setup.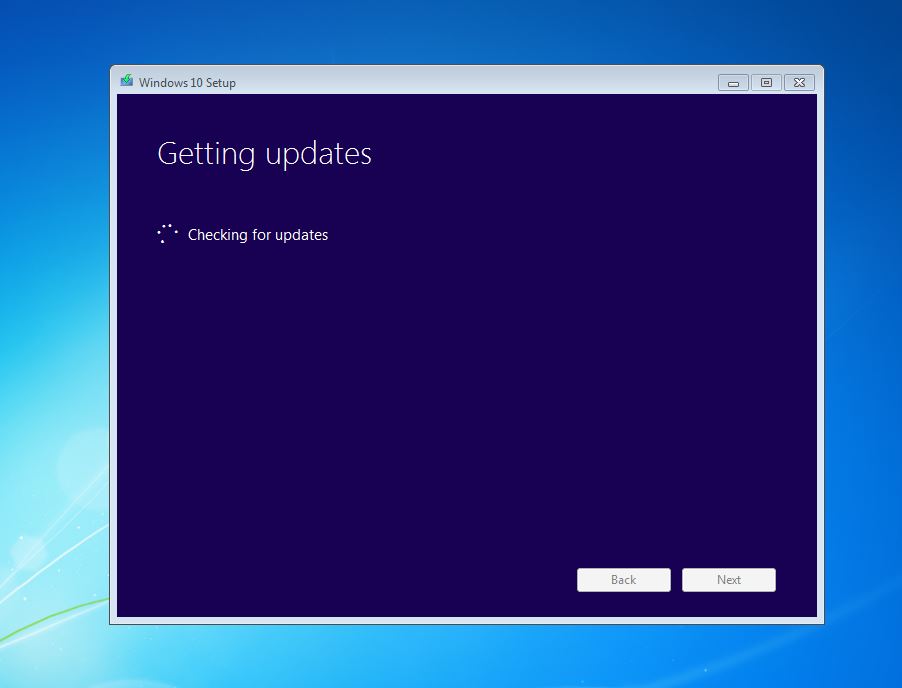 Now Windows 10 setup will confirm that your PC has enough space for installation. This will just take a moment. If the setup detects that your PC doesn't have enough space, the setup aborts.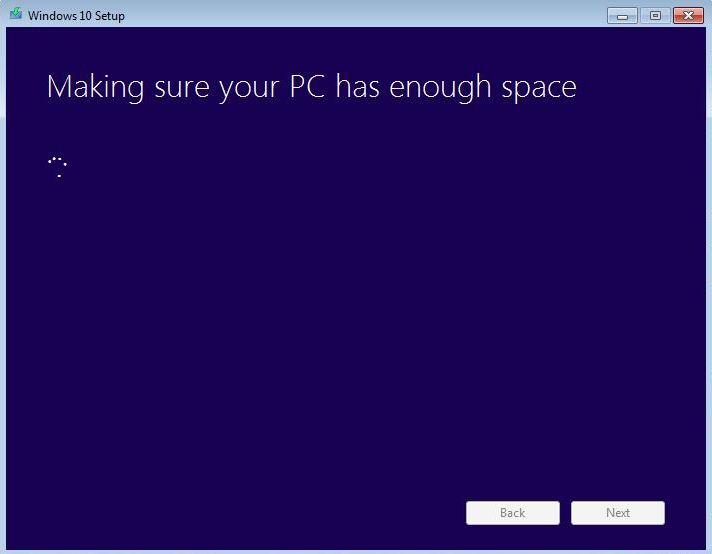 After completing the memory check process, all the pre-requisites and checks are completed. Now your Windows 10 setup is ready to proceed. You'll be shown a message that this Windows 10 upgrade will keep your files and apps, and you can also select what to leave behind and what to take forward with you.
Click on "Install" to proceed with the Windows 10 upgrade and your PC will restart.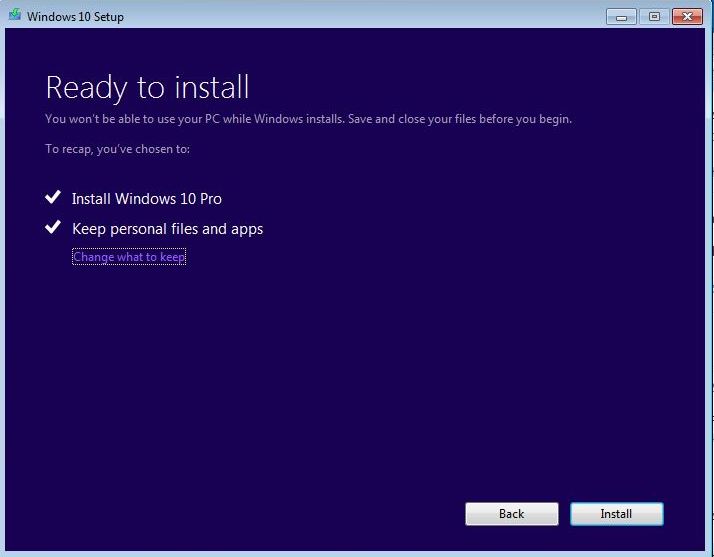 After rebooting, the setup resumes and the installation process moves ahead.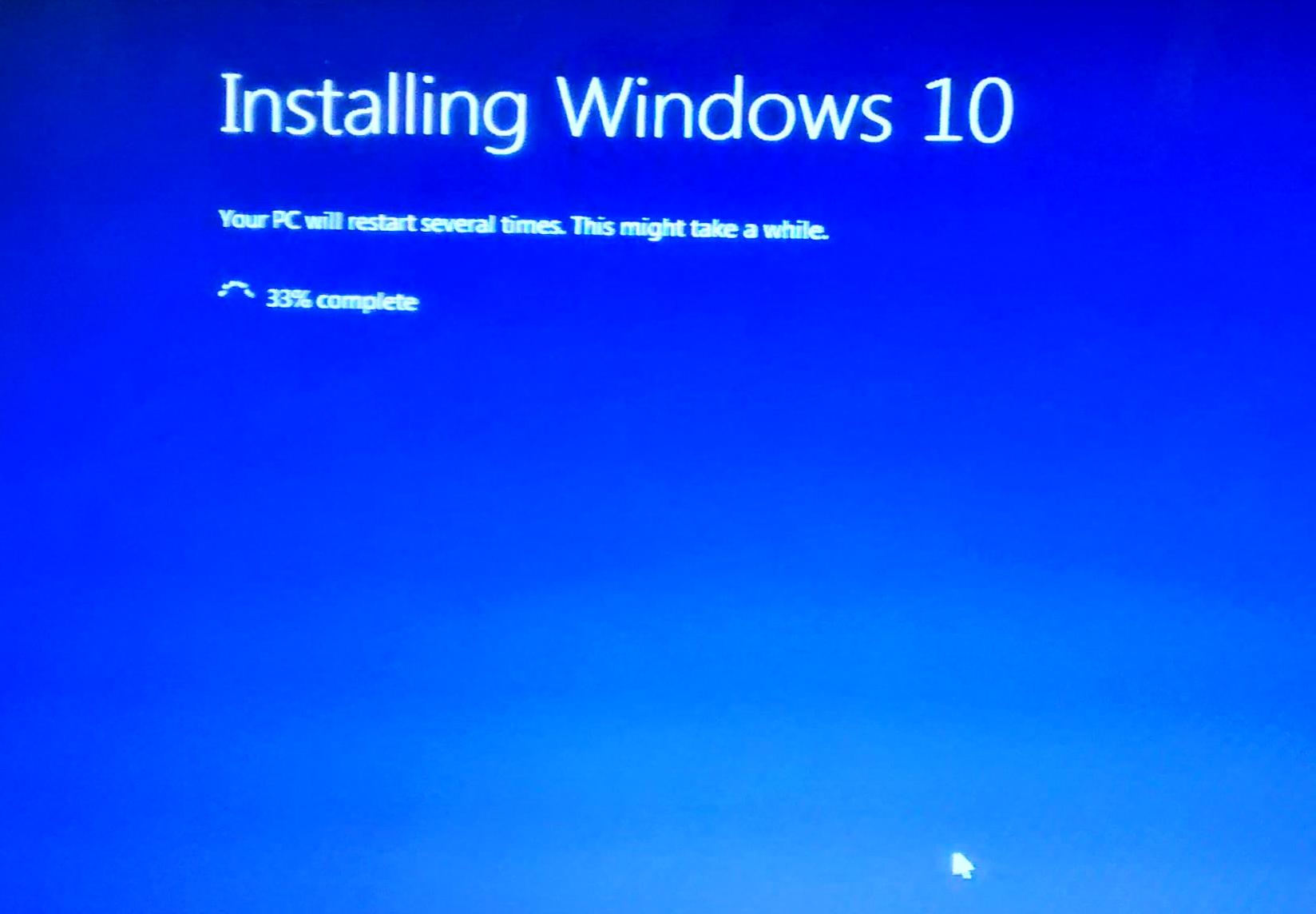 You PC reboots again and you see the "Upgrading Windows" message. This consists of three steps: Copying files, Installing features and drivers, Configuring settings.
This is the final step of Windows 10 upgrade and your PC will restart several times during it.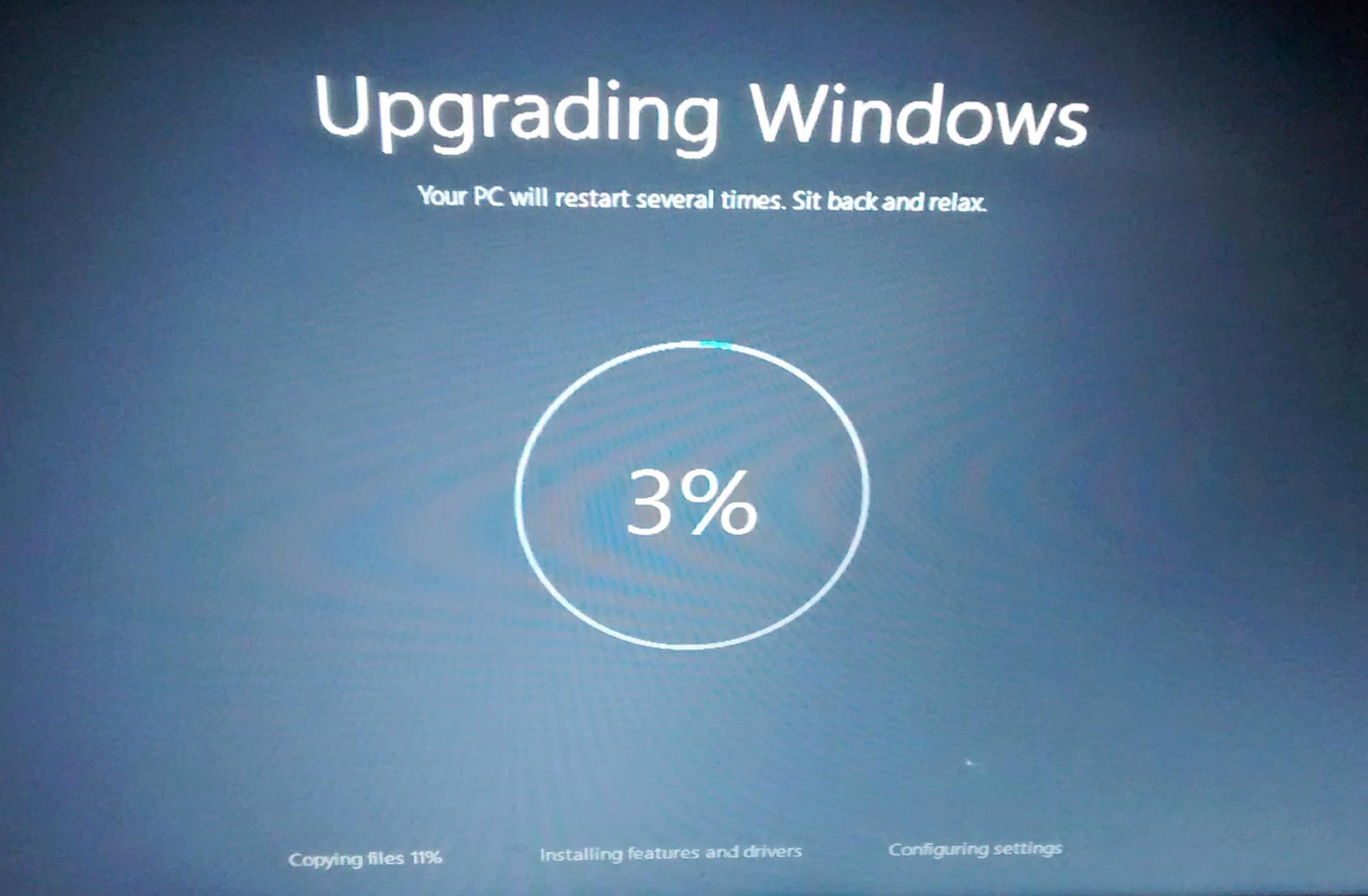 What more? Well, everything is done.
Your PC is upgraded to Windows 10. Just log in to the operating system and you are taken to the next window for configuring settings.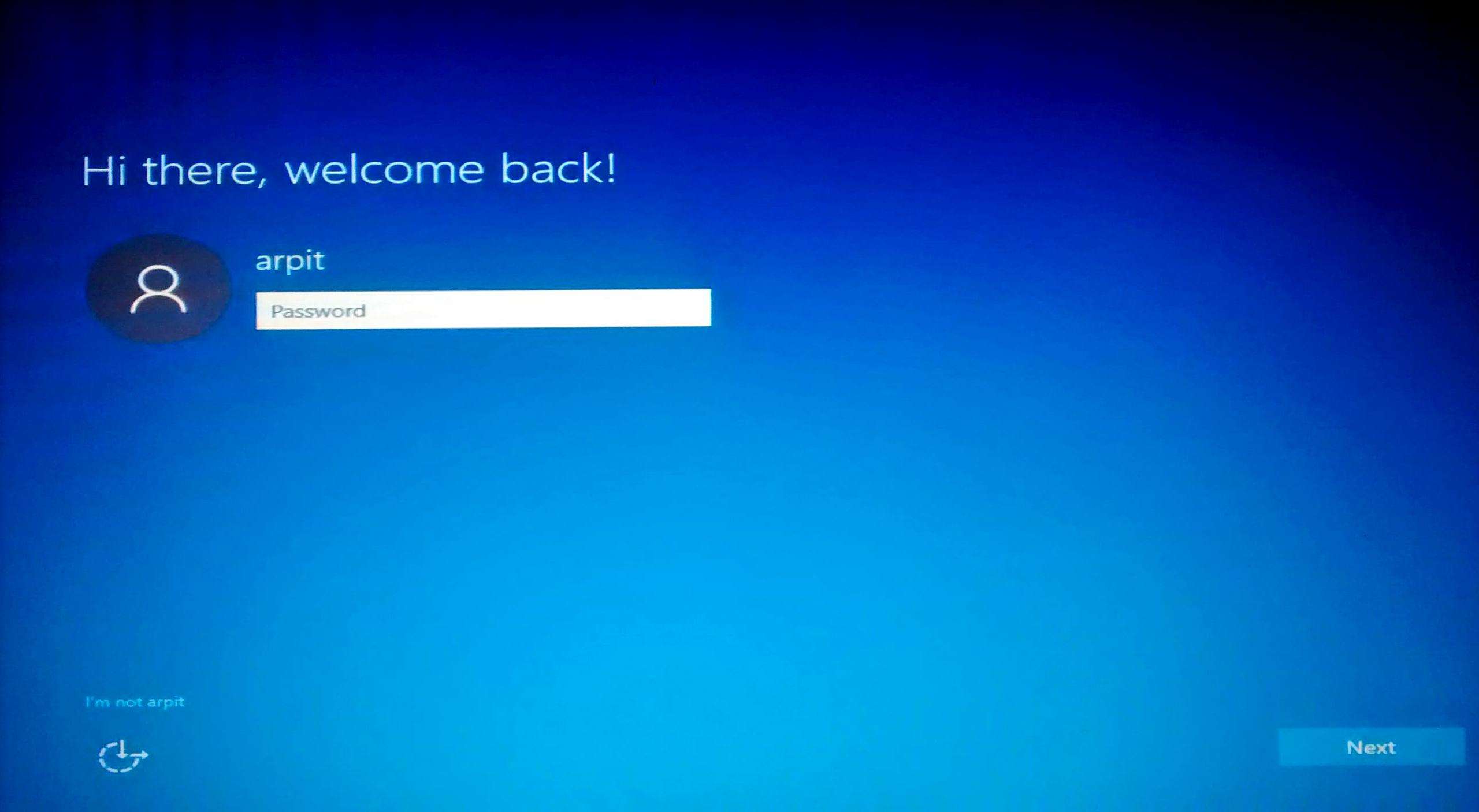 You are shown a window that introduces you the new apps of Windows 10. These include Photos, Microsoft Edge, Music, and Movies and TV. Just click "Next" and your Windows 10 PC is ready to use.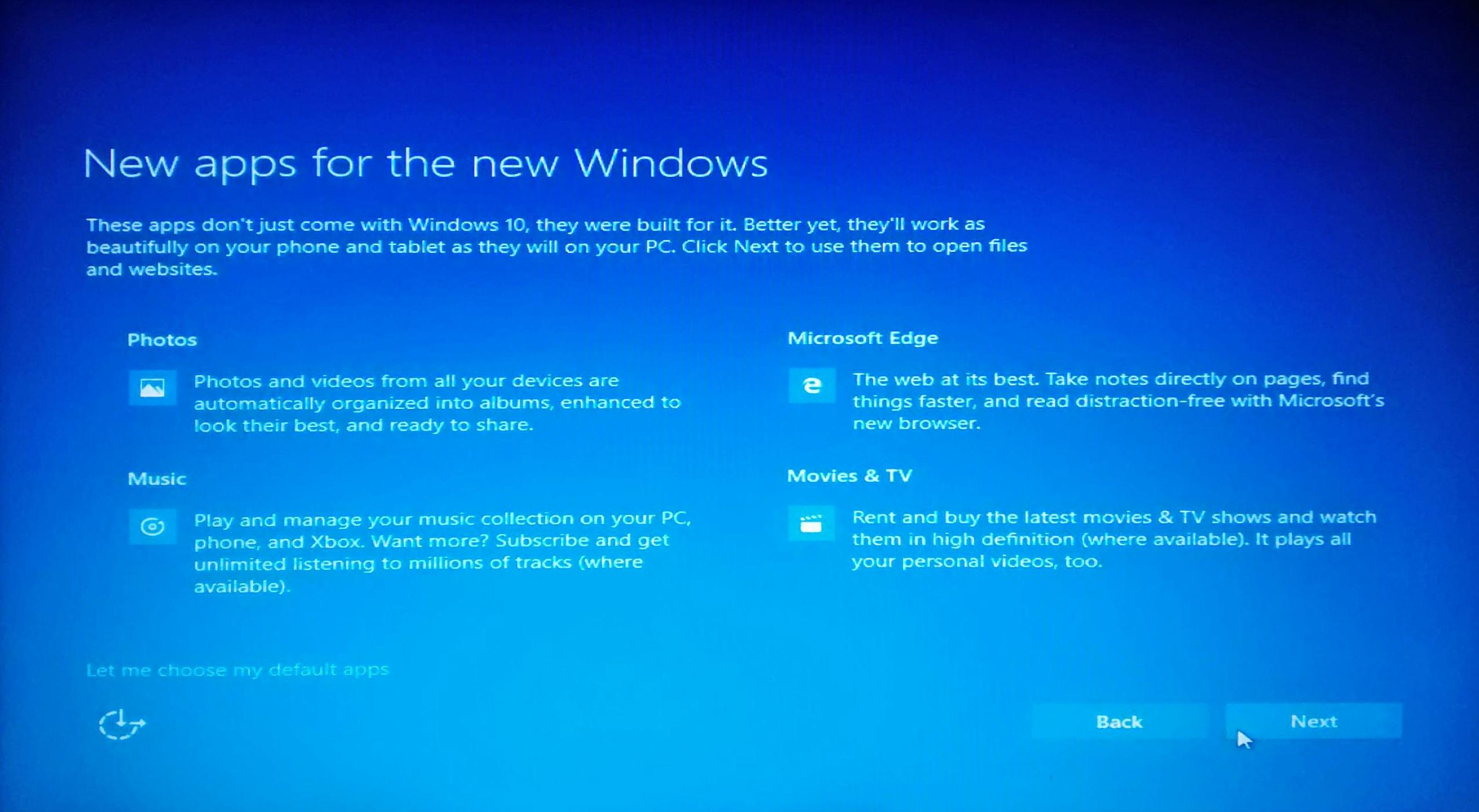 This is what my spare PC looked after upgrading from Windows 7 Ultimate to Windows 10 Pro. All the settings, files, and apps that were already installed Windows 10. Even the apps that were pinned to the taskbar, they were imported as it is. By mistake, I forgot to copy some stuff written in sticky notes – they were imported too.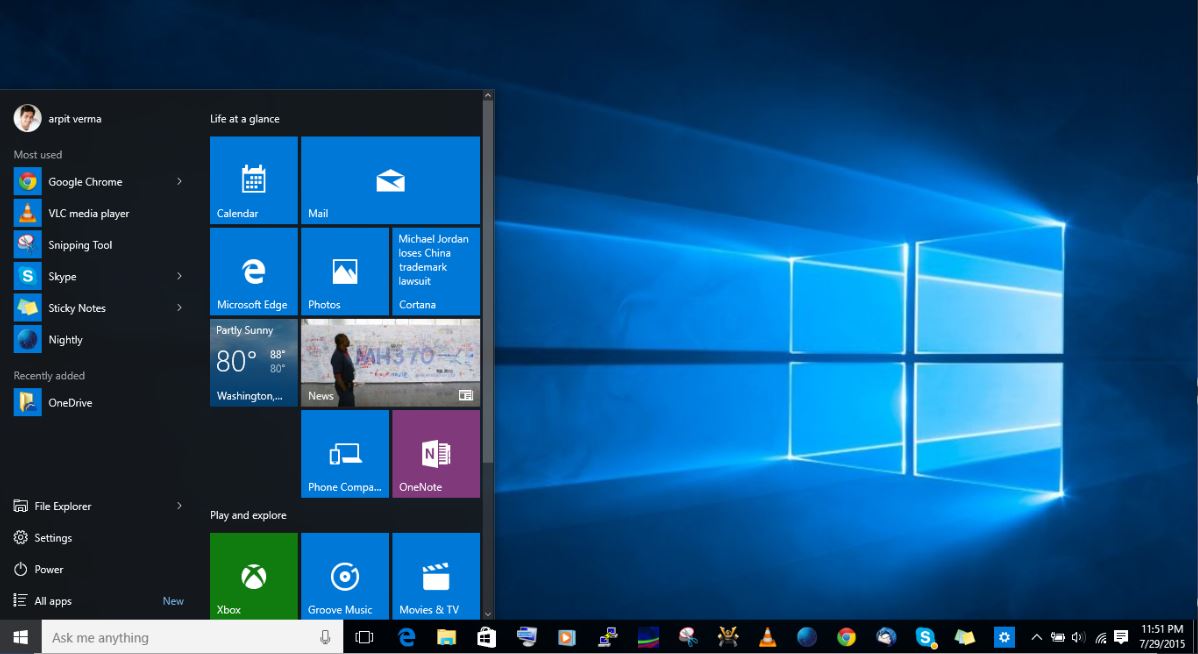 You can go to "Update and Security" option in "Settings" to see that your genuine Windows 7 or 8 is upgraded to Windows 10, and your copy is activated.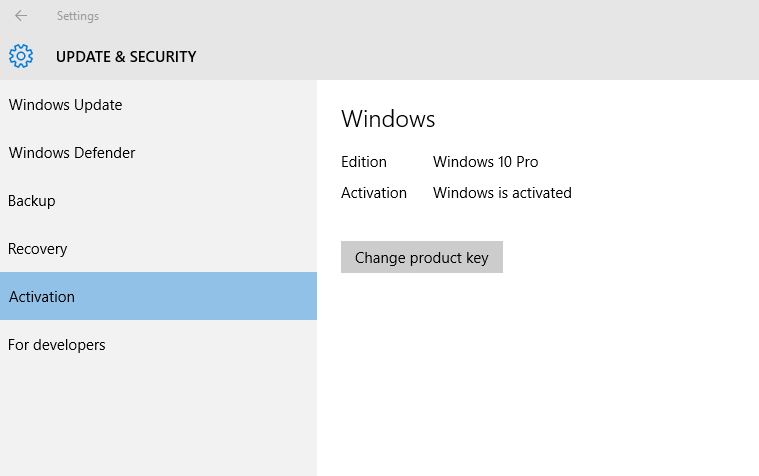 Now after installing Windows 10, you can read some of the Windows 10 upgrade myth-busters here. 
Did you find this "How to Install Windows 10 Without Windows Update" tutorial helpful? Tell us in comments below.