Google has announced that Google Photos will no longer offer free unlimited storage starting June 1, 2021. After the mentioned date, every photo and video upload will be counted towards the 15GB default storage that comes with every Google Account. To put it simply, Google Photos is no longer free.
Google Photos free unlimited storage i.e allowing users to backup compressed "high quality" images and videos for free was one of the biggest features of Google Photos. Now that it's going away in a few months, I believe it's time to look for Google Photos alternatives that offer free unlimited storage or something similar to it.
5 Google Photos Alternatives You Can Try
Amazon Photos is a cloud storage service where you can store photos and videos. If your sole reason to leave Google Photos is that the app is dropping unlimited free storage, then this is perfect for you.
The cloud service offers unlimited free photo storage to Amazon Prime members. And unlike Google Photos, images in Amazon Photos can be uploaded in full-resolution for free. However, there is a 5GB video storage limit, which can be a problem for content creators. Also, you will have to pay for Amazon Photos if you don't have Prime or you choose to cancel your subscription.
Apart from that, Amazon Photos works similar to Google Photos. You can set it to automatic photo backup and share the free unlimited storage with up to six family members.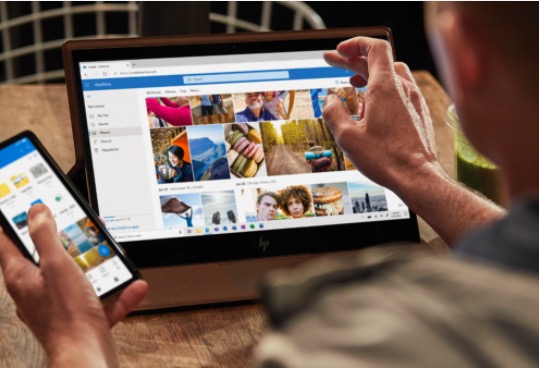 Microsoft's OneDrive is another free Google Photos alternative where you can backup high-quality images for free. You can upload 5GB of files in the free version or expand the storage quota to 100GB by paying $1.99 per month.
However, if you own an Office 365 subscription, you don't have to worry about anything. The yearly $69.99 Microsoft Office 365 personal subscription comes with bundled 1TB of storage. Meanwhile, the Office 365 Family plan priced at $99.99 per year comes with a whopping 6TB storage (1TB per person). Monthly plans are also available for Office 365.
All in all, OneDrive is the best Google Photos alternative for users who already own an Office 365 subscription.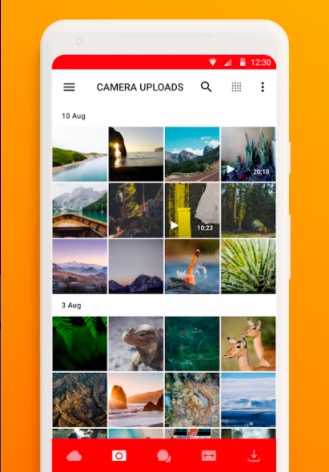 Mega is another cloud hosting service that you can use to backup photos and videos for free. You get 50GB of free storage; however, the storage quota will go down to 15GB past 30 days.
The best part about Mega is that it uses end-to-end encryption (E2E), which means even the Mega employees cannot view the uploaded photos and videos. The Mega app offers automatic camera uploads, E2E chats, voice and video calling. Of course, the photo viewer is not the best one, but it's as good as it gets.
Mega premium plans start at $5.91 per month for 400GB storage and go up to $35.53 per month for 16TB storage.
If you haven't already, make sure to check out our list of the best photo viewer apps for Windows 10 here!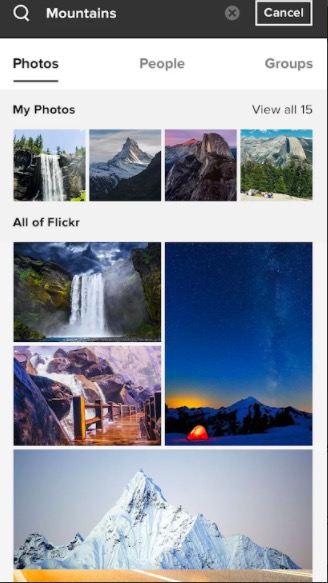 Flickr is another brilliant alternative to Google Photos. Not only can you upload orignal quality images, but you can also become part of the vast Flickr community of photographers. Flickr is less of a mere cloud service and more of a social network.
Once you sign up, you will be allowed to upload 1000 full-resolution images. After that, you will have to buy Flickr Pro that starts at $7.99/month. While the premium is expensive than other photo backup tools, it offers unlimited storage and advanced statistics that you won't see in others.
Moreover, if you are interested in alternatives for Tumblr app do check out our detailed blog here!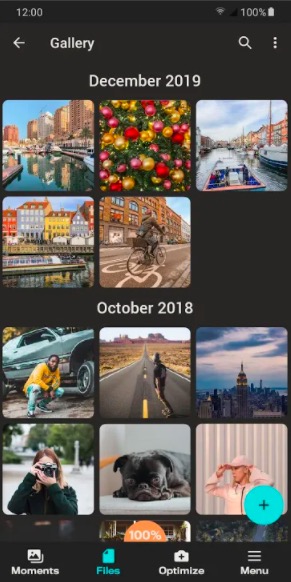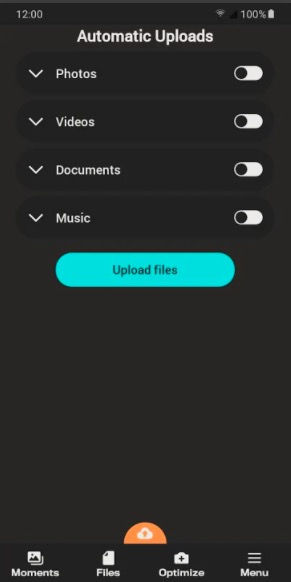 Degoo is another best alternative to Google Photos as it offers a whopping 100GB of free cloud storage in the free version. However, the downside is that you will come across ads. Also, only three devices can upload files to Degoo cloud storage in the free plan.
On the bright side, all the files are end-to-end encrypted, and you can get up to 500GB more by inviting people to the cloud storage service. In the Degoo app, you can set it to automatic backup.
If you want, you can go for the 500GB plan or the 10TB plan priced at $2.99/month and $9.99/month respectively.
So these were some of best Google Photos alternatives if you particularly looking for that free unlimited storage. However, if you are looking for all-rounders that make sure to check out our list of best cloud storage services.
Frequently Asked Questions (FAQ)
Is Google Photos going away?
The Google Photos unlimited storage is going away in 2021. The feature enabled users to upload compressed quality pictures for free. But starting June 2021, all uploaded files will be counted towards the 15GB storage quota.
Is Google Photos not free anymore?
Google Photos offered free unlimited storage, however, that will no longer be available in 2021. That being said, users would still be able to use all features of Google Photos.
What will happen to my photos uploaded before June 2021?
For those who have had been using Google Photos, note that all the photos and videos already on the cloud won't be affected by the new change. In other words, you don't have to worry about transferring huge piles of data.