The iOS picture in picture (PiP) mode is one of the biggest new features Apple introduced in iPhones. It allows users to users to watch videos or FaceTime people while doing other things on the device.
Back when iOS 14 was still in beta, all iPhone users were able to watch YouTube videos in PiP mode (via a web browser since it's not available in the YouTube app).
However, now, YouTube picture in picture on iOS can only be accessed by users who have subscribed to YouTube premium.
Presently, if you open a YouTube video on, for instance, Safari and tap on the PiP button, you will see the floating window for a second before it disappears.
Here, I will present you three ways through which you can watch YouTube in picture-in-picture on iPhone
How to Enable iOS Picture in Picture for YouTube?
Before following the below steps, make sure you have enabled iOS picture-in-picture in the iPhone settings.
Method 1. Via PiPifier App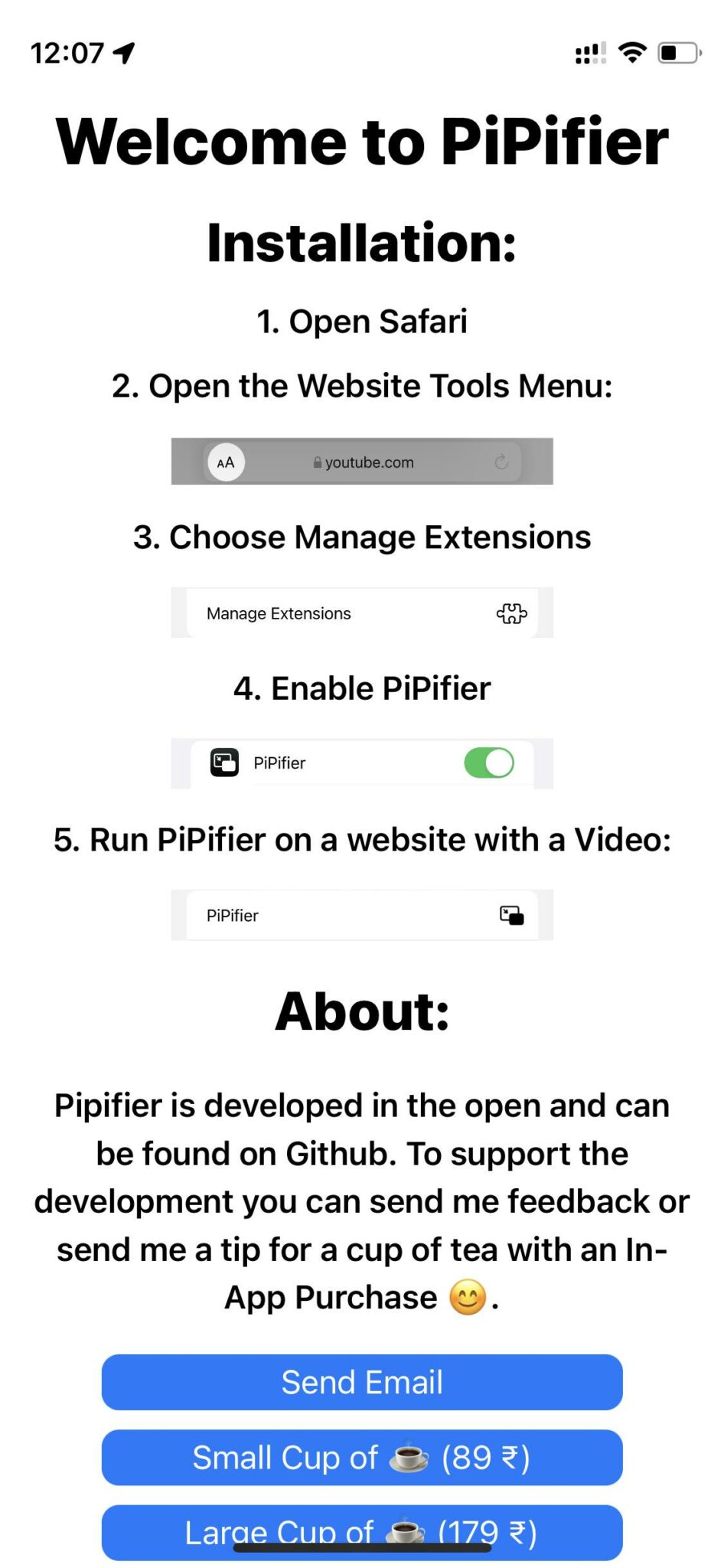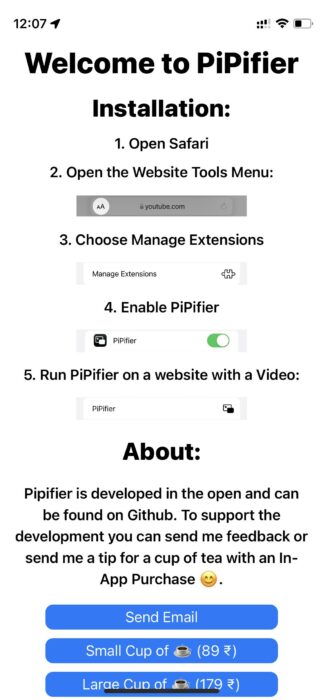 The simplest way to run YouTube in picture-in-picture mode on iPhone is via an app. You can download the PiPifier app from the App Store.
Once you've downloaded the app, follow the on-screen instructions to enable PiP mode on any video in Safari.
Method 2. Via YouTube PiP shortcut
This is another easy and fast way to get YouTube picture-in-picture mode working in iOS. It is by using the YouTube PiP custom shortcut. For this to work, you will need the Shortcuts app and the Scriptable app, both available on the App Store.
Here is what you need to do next —
Go to iPhone settings. Scroll down and tap on Shortcuts and toggle "Allow untrusted Shortcuts."

If the option is unavailable: Open the Shortcuts app, go to Gallery and install any shortcut.
Now go back to Shortcut app settings and toggle the option.
Open the YouTube PiP shortcut link and tap on "Get shortcut."

Scroll down in the Shortcuts app and tap on "Add Untrusted Shortcut."

Pull up a YouTube video. Tap on the Share button below the video and then tap on More.

Scroll down and select the YouTube PiP shortcut.


Once you tap on the shortcut, the YouTube video will start playing in the iOS 14 picture in picture mode. Here, you can also set the playback speed and video resolution in the YouTube mini player.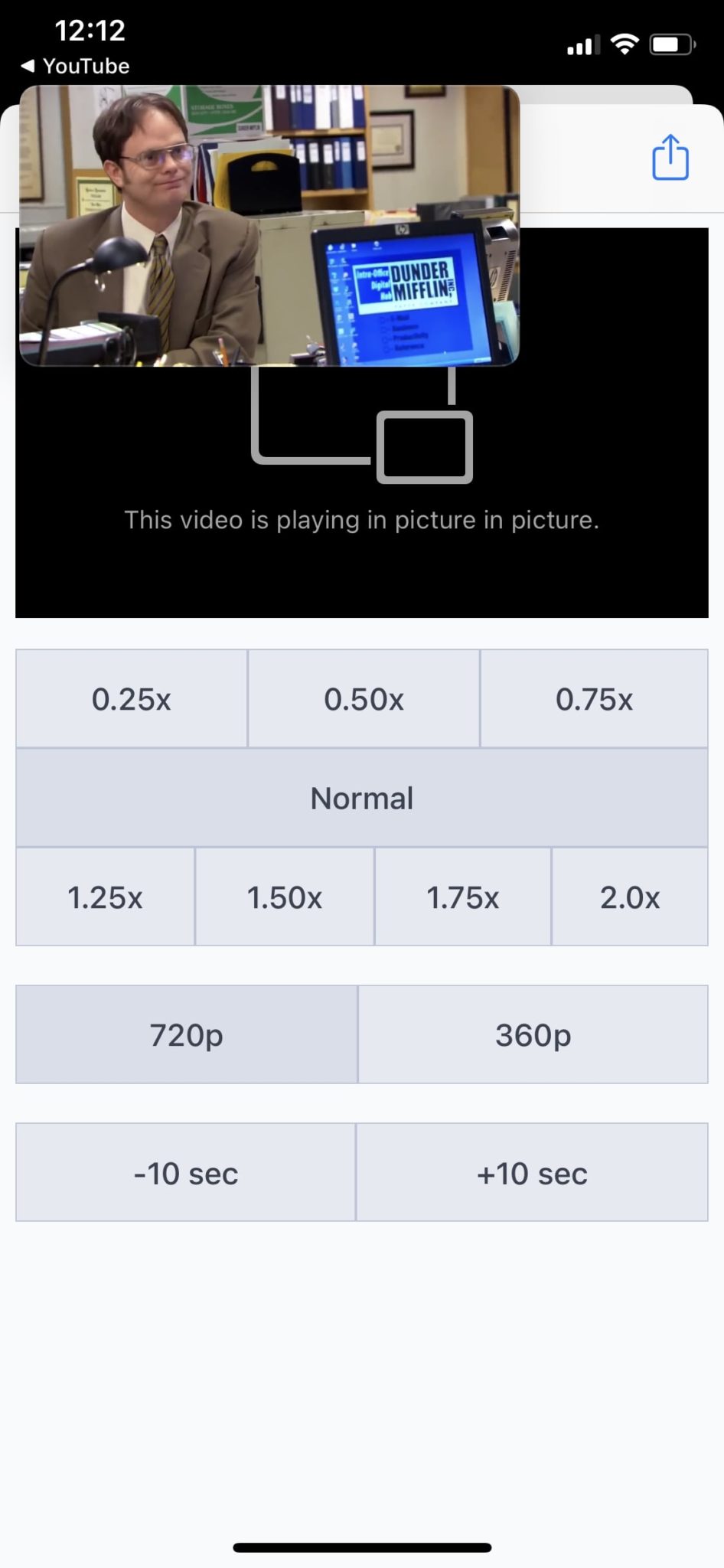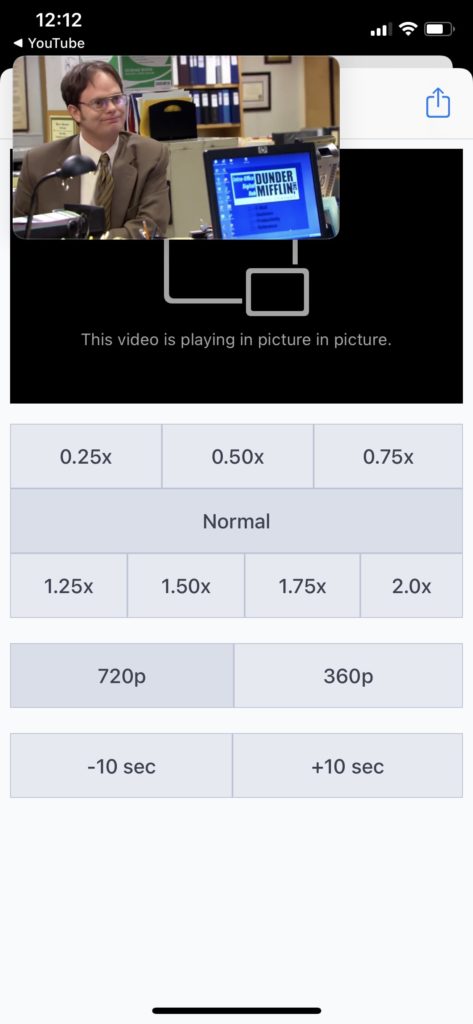 Meanwhile, you can also check out our article on how to use the water eject shortcut on iPhone using Siri here!
Method 3. Via Stadium Full Screen Browser
Alternatively, you can watch YouTube videos in iOS's PiP mode using the Stadium Full Screen Browser available on the App Store. Here is what you need to do —
Open the Stadium Full Screen Browser and set ""https://m.youtube.com" as the Primary URL.
Copy and paste "Mozilla/5.0 (Android 4.4; Mobile; rv:41.0) Gecko/41.0 Firefox/41.0" in the User Agent String field.

Toggle "Require Full Screen Video" then tap on Done.
Pull up a YouTube video, make it full screen and tap on the picture in picture button.
Voila! You can now watch YouTube picture-in-picture on iPhone. Thanks to DimVl for sharing this alternative on Reddit.
Which YouTube PiP Mode Is Best For iPhone?
There are different preferences for everyone. The 3 methods above are listed from the simplest to the one that requires you to work a bit.
All 3 methods work. It is completely up to you to use any of the above ways to use PiP mode.
Which method did you use to enable iOS 14 picture in picture for YouTube? Let me know in the comments down below.
But before you go, do check out our list of the best iOS 15 privacy features. We've also done a detailed iOS vs Android comparison where the latest versions of both go neck-and-neck.
YouTube PiP Mode On iPhone Not Working FAQs
Does Picture in Picture work on YouTube iOS?
Yes, you can use the PiP mode on YouTube on iOS 15 using shortcuts or third-party apps.
Is YouTube PiP only for premium?
Yes, the default YouTube PiP is available only for premium users.
Is YouTube PiP free?
No, YouTube PiP on iPhone isn't free but you can use it for free by running YouTube on a browser with third-party PiP apps.