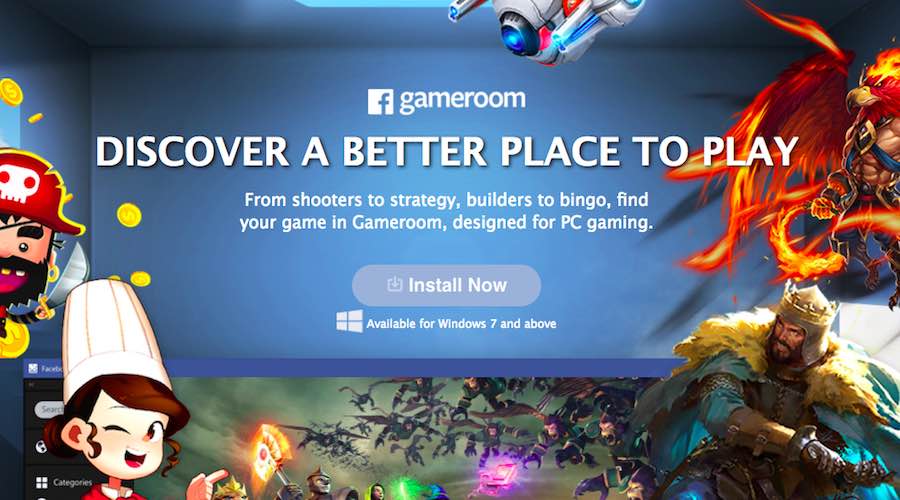 Short Bytes: Facebook has launched a new desktop gaming platform named Gameroom. The users can download the gaming client for Windows 7 and above. It would be interesting to see if Facebook Gameroom can pose any challenge to Valve's Steam gaming platform.
T
o make itself a greater force in our digital life, Facebook has decided to dive deep into the gaming world. The company is here with developer launch of its
Gameroom platform
for Windows operating system.
With the help of this platform, the users will be able to play native Gameroom, web, and ported mobile games on their PCs. Facebook unveiled this platform at Unity game development platform conference. Windows 7 and above users can download this Windows client all across the world.
In its announcement post, Facebook listed some benefits of creating native Facebook Gameroom games for the developers. Here's what the company has to say:
Developing in Gameroom takes lesser time.
It's easier as compared to HTML5.
Gives better solutions around debugging, networking, threading, and memory management.
Gameroom gives better performance in terms of memory consumption and app launch timings.
Facebook has also shared a short demo video showing how to integrate the Unity game with Facebook Gameroom.
Talking about the competitors, Gameroom has an obvious competitor in the form of Valve's Steam platform which has millions of active players at any moment.
With the help of its vast user base and appeal of the advertising platforms, Facebook can attract game developers. But, will the end users find Facebook Gameroom interesting? What do you think? Share your views in the comments below.
Also Read: CodinGame — Get Better At Programming By Playing This Game In Your Browser