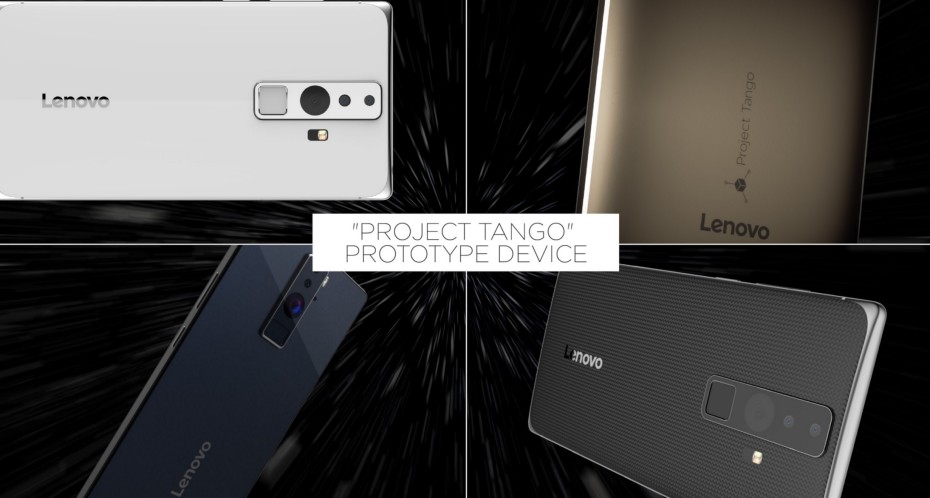 Short Bytes: Lenovo and Google have announced a partnership to make a new smartphone that will feature Google's 3D augmented reality technology called Project Tango. The phone is expected to arrive later this summer with a price tag below $500.
A
t
CES 2016
, Google and Lenovo have partnered to develop the first Project Tango-enabled smartphone. Johnny Lee, a member of the Tango team at Google, said that Project Tango's sense of motion and space will be coupled with a smartphone to make a magical device.
If you've forgotten about Google's sensory awareness technology platform, let me tell you that it has the ability to convert your home into a virtual and augmented environments. According to Google, "unlike GPS, Project Tango motion tracking works indoors, allowing users to navigate precisely through a shopping mall, or even find a specific item at the store where that information is available by capturing 3D dimensions of the room."
From the CES stage, Lee did a little demo by using the Tango sensors to measure the height of a wall where the press event was held. With a goal to create a mainstream device, Lenovo vice president Jeff Meredith said, "We locked arms with Google to bring out a consumer device based on Tango."
What's so special about Project Tango?
Motion Tracking: Project Tango enables a device to learn the positions and surroundings using its sensors in real time.
Depth Perception: The depth sensors of Project Tango tell you the exact shape of the objects around you. This allows your virtual world to interact with the real world in a better manner.

Area Learning: It enables the devices to use visual cues to help learn the world around you. The devices will also have the ability to self-correct their errors.
What are the features of first Project Tango-enabled smartphone?
In the past, Google has sold Project Tango developer tablets with 128GB storage capacity that ran on Android and powered by Nvidia Tegra K1 processor and 4 GB of memory.
The phone will feature the above mention capabilities of the Project Tango, of course. About the upcoming Tango-enabled smartphone, the companies haven't revealed more details except the fact that it will cost under $500. The phone will be launched globally. Lenovo and Google have said it'll be "less than 6.5 inches" in size.
Lenovo's Jeff Meredith said that more than 5,000 developers are already busy making apps for the platform and Google is looking for more via a search initiative with a deadline of Feb 15.
The phone is expected to arrive later this summer.
Images: Google and Lenovo
Are you excited about this Tango-flavored smartphone from Lenovo? Share your views in the comments below.