The latest Jaguar Electric Super Car is a thing of beauty and you can drive it without spending millions of dollars. The latest project from Jaguar is known as Vision Gran Turismo Coupé. It is an electric supercar made for the famous Play Station exclusive videogame Gran Turismo Sport (GT Sport).
The game is a racing simulator with real-life driving physics. It has been praised by fans of motorsports. The game also features regular racing events, to select talented racing drivers.
Enough about the game, let's talk about the electric car. Jaguar Vision GT Coupé is a complete modern reimagining of the older Jaguar D-type.
If you underestimate this electric car because it is in a video game then I have some news for you. The Vision GT Coupé is designed in the same way as a manufactured Jaguar car. Furthermore, the design team from Jaguar and the company's Formula E team had active involvement in the making of this car.
Chris Shaw, Interior Designer, Jaguar Advanced Design said, "When I first heard that we were going to do a car for Gran Turismo, I absolutely leaped at the opportunity."
A similar statement was echoed by the Exterior Designer from Jaguar Advanced Design, Oliver Cattell-Ford, "It's a complete dream job for a designer. We knew that with this project the possibilities must be absolutely limitless."
The D-type was a famous racing car produced between 1954-1957 to compete in the 24-hour long Le Mans race. It was a track-bred racer and the same DNA has been incorporated by the Vision GT Coupé. Here's what the new Jaguar Electric car has to offer.
Jaguar Electric Super Car Specs, Features, Price, Release Date
The Vision E-Type uses an unconventional three electric motors. They generate a massive 750 kW or 1,000 HP. The Jaguar I-Pace electric car, for instance, uses two electric motors, one at each axle and produces 400 PS of power and 696 NM of torque.
With such massive power, the Jaguar electric supercar accelerates from 0-60 in just 1.9 seconds, which is faster than any production car, or superbike, to date. You can watch the car in action here:
Jaguar Vision GT Coupé uses the same battery and motor technology as its Formula E racing car, according to James Barclay, team director at Panasonic Jaguar Racing.
The external design of the Jaguar electric car is aerodynamic from every angle. The car has an aero active spoiler, which pops up when the car starts. On the front, it has two LED lights similar in design to Jaguar F-Type.
There are no doors in the car as the entire roof lifts up as one unit to let the driver in. Commenting on the design, Shaw said, "I really wanted this kind of dramatic sweep that moves a bit like Saturn's ring around you."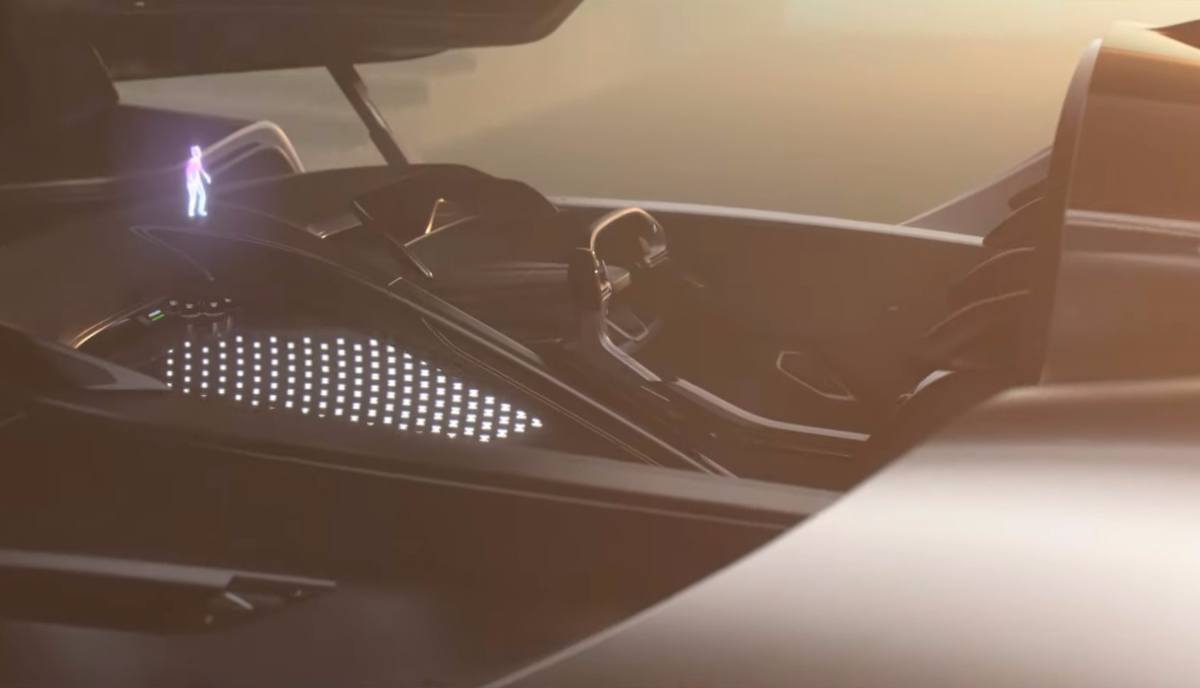 Inside the car, there's also a virtual assistant, an F1 racing-style steering wheel, driver-focused control systems and surprisingly a gear knob.
"If you sit in a D-Type, you've got this information right around you," said Shaw, commenting on the driver-focused design inspiration behind Vision GT Coupé.
The theme of modern tech and sustainability continues in the interior of the Jaguar electric car. The car uses eco-friendly material inspired by neoprene. It is almost a 'grainless material', according to Patrick Reh, Colors and Materials Designer at Jaguar Design.
The Jaguar Vision GT Coupé is designed similar to a real production car. After the initial rendering, the car's design is reviewed in virtual reality. Later on, the clay model of the car is tested in an aerodynamic chamber to test its efficiency.
Jaguar Electric Super Car: When Will It Launch?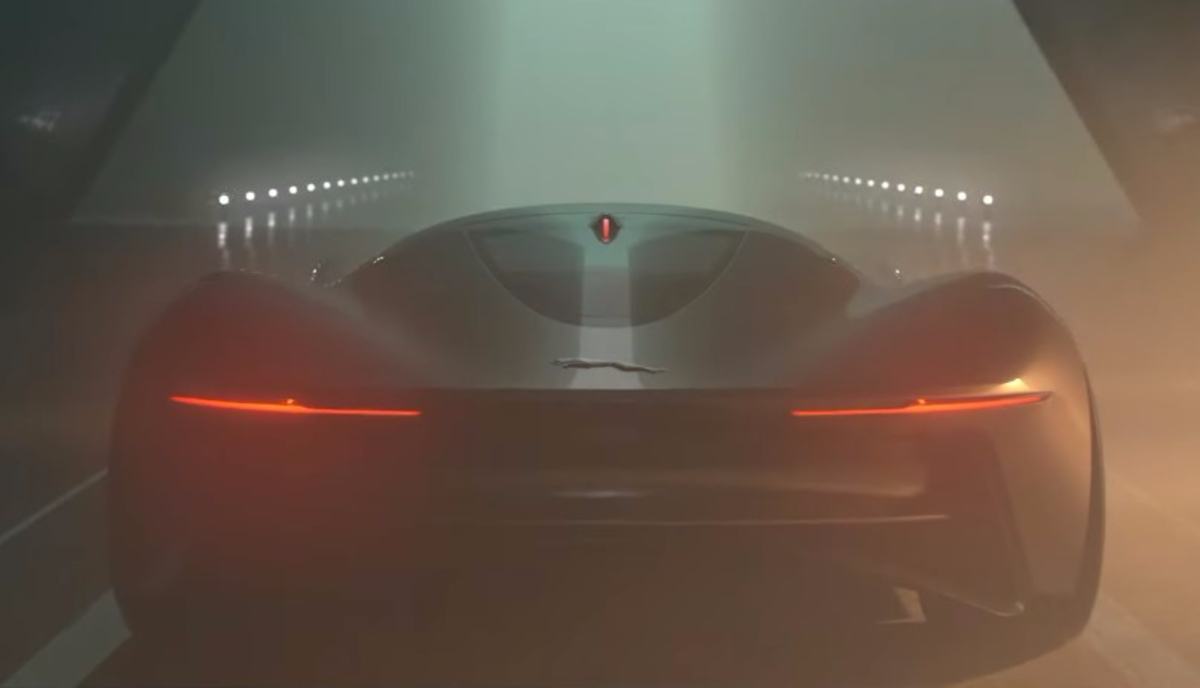 Jaguar Vision GT Coupé will only stay as a video game concept car for a while because there is no official launch date for the car.
My guess is that it will go into production in the future as other manufacturers like Lotus and Tesla are also bringing their own electric hypercar to the market.
The Lotus Evija will boast upwards of 1,000 HP, while the Tesla Roadster will feature a hair raising acceleration of 0-60 mph in 1.9 seconds.
It will be a good move if Jaguar brings the Vision GT Coupé from video games into the real world. The opposite happened for the Polestar electric car, which was featured on the cover of popular arcade racing video game Need For Speed Heat.
Gone are the days when video games were only meant for enjoyment. Competitive racing in video games has emerged as a serious sport, one which will only benefit the popularity of electric cars overall.