On paper, the acceleration of the 2021 Tesla Model 3 is better than the previous variants. However, how it performs in the real world is something all Model 3 fans would love to know.
Considering the same, we brought you the acceleration test of the latest 2021 Tesla Model 3 Performance. YouTuber Bjorn Nyland recently conducted the test and uploaded its video on his channel along with the results.
Bjorn got this Model 3 Performance from a Norway-based car rental company Evutleie. Hence, he wasn't sure if the electric car has the new updated Model Y motor or not. However, it was equipped with an 82 kWh battery pack which is 3 kWh more than the 2019 Model 3 Performance.
Apart from this, the test was performed in snowy conditions due to winters. Anyway, let's move ahead and discuss how quick the new Model 3 is.
2021 Tesla Model 3 Performance Acceleration
Due to weather conditions, the electric sedan was equipped with new tires made for snowy roads. As Bjorn said, these were 235/ 45 18″ Frigus EV Ice 3 tires. If you don't understand how to read tires, don't worry, just go through the link below.
In addition, this Model 3 had lighter rims for better performance. According to Bjorn, the whole set of wheels made the car run faster and provided a better riding experience.
Apart from this, Bjorn also mentions that the new Model 3 is almost 20 Kgs lighter than his 2019 variant.
Anyway, let's just discuss the test report. In total, the YouTuber made three trials to get the best results. So, let's jump on to the results.
Results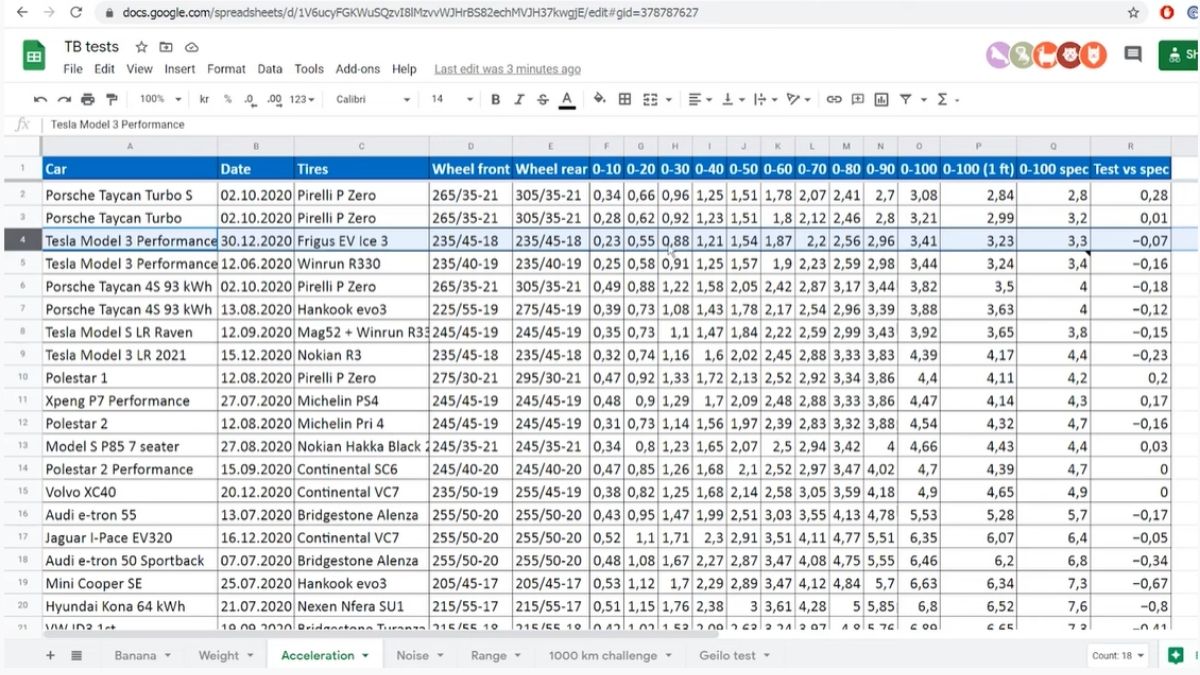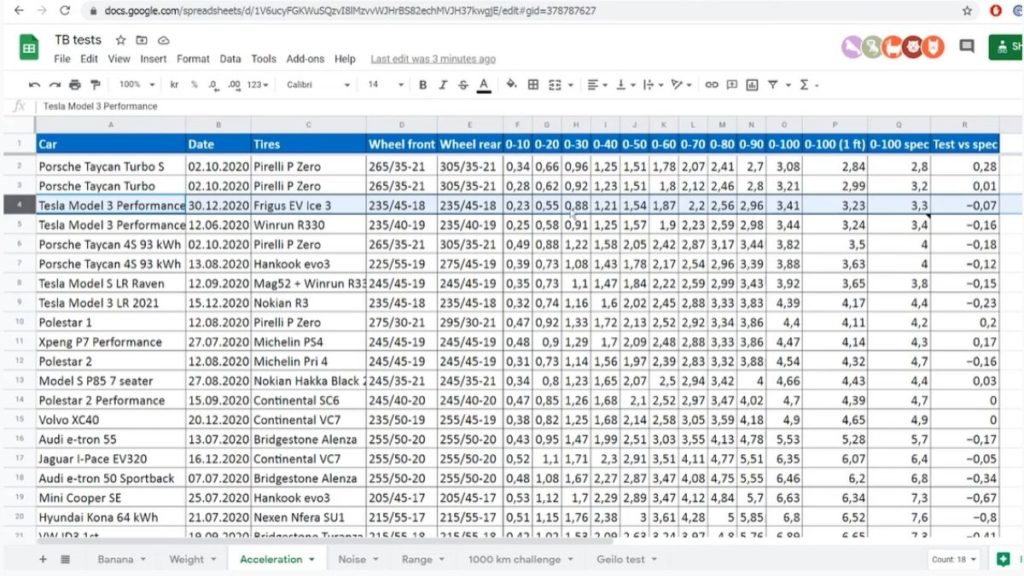 It took 3.41 seconds for the 2021 Tesla Model 3 Performance to sprint from 0 to 100 km/h. The YouTuber also displayed the test reports of other electric cars in the video.
According to Bjorn's report, the new Model 3 turns out to be 0.03 seconds quicker than the 2019 variant of Model 3.
Tesla claims the updated Model 3 is 0.1 seconds quicker than the previous one and here what we see is the difference is just 0.03 seconds. But there was a catch, Bjorn said, that results of the 2019 Tesla Model 3 were recorded in summers with summer tires.
Considering this small piece of information we can say the 2021 Model 3 is faster. Hence, we can safely assume that the result will get better in summers. However, we'll have to wait till then.