OnePlus launched its OnePlus 7T series smartphones just months after the launch of its OnePlus 7 and 7 Pro devices. The new OnePlus 7T features the same smooth 90Hz display that is found in OnePlus 7 pro but brings a considerable upgrade over OnePlus 7. The minimal difference between the price of the devices makes it a head-scratcher to choose the right phone.
If you're confused between OnePlus 7 and OnePlus 7T, here is a definitive comparison between both the smartphones.
First, let's take a quick glance at the specifications of both the devices:

| | | |
| --- | --- | --- |
| Specifications | OnePlus 7 | OnePlus 7T |
| Display | Optic AMOLED | 6.55-inch Fluid AMOLED (90 Hz) |
| Resolution | 1080 x 2340 pixels | 1080 x 2400 pixels |
| Wireless Charging | No | No |
| Battery | 3700mAh | 3800mAh |
| Fast Charging Supported | Dash Charge | Warp Charge 30T |
| RAM | 6GB/8GB |  8GB |
| OS | Android 9 Pie, Oxygen OS 10.0 | Android 10, Oxygen OS 10.0.3 |
| Storage | 128GB, 256GB | 128GB, 256GB |
| Rear Camera | 48MP+5MP | 48MP+12MP+16MP |
| Front Camera | 16MP | 16MP |
| Other Camera Features | Nightscape, Auto HDR, Dual LED | Nightscape, Ultra wide lens, Dual LED, Macro mode |
| Processor | Snapdragon 855 (octa-core) | Snapdragon 855+(octa-core 7nm) |
| Water Protection | No | No |
| Phone Features | In-display fingerprint sensor | 90Hz display, In-display fingerprint sensor, UFS 3.0, fast battery charging tech |
| Starting Price | $450 (approx) | $599 |
Design
One of the major overhauls between OnePlus 7 and OnePlus 7T has arrived in terms of design. Talking about the front of the phone, OnePlus 7T houses a smaller notch and the resolution has been also increased to 2400×1080 from 2340×1080. Bezels are thinner now, corners a bit square and you get more screen owing to the increased resolution.
When put side to side, OnePlus 7T, for sure, looks better because of a smaller notch, thinner bezels, and the large screen.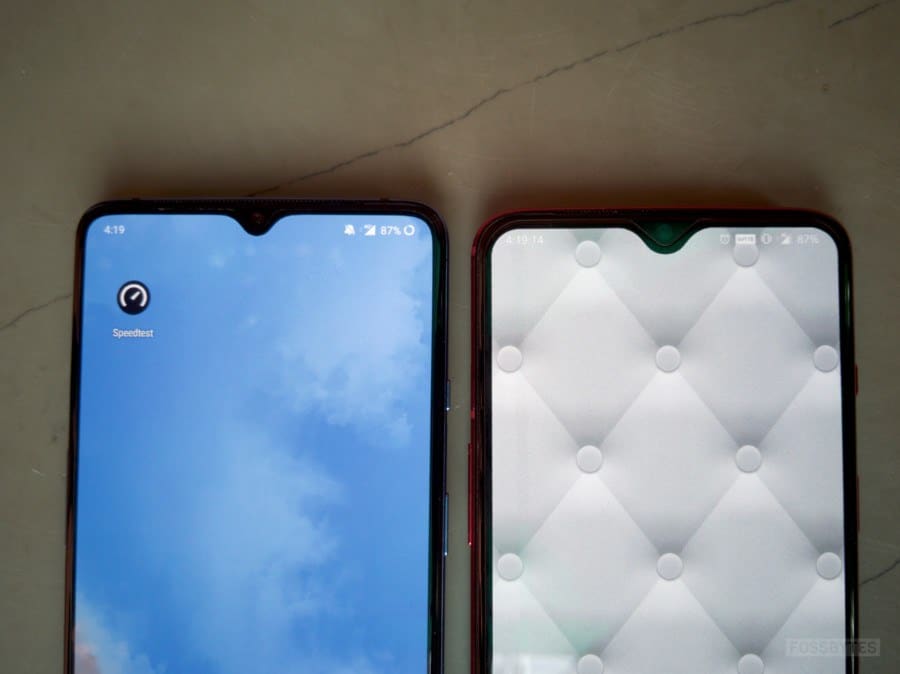 On the back, OnePlus has changed the camera housing module with a rather ugly looking circular module housing the triple camera. The triple camera module on OnePlus 7T reminds me of Motorola G6's camera setup and thus the design isn't revolutionary per se.
To balance things out, OnePlus introduced frosted glass design which has also been adopted by Apple in its latest iPhone 11 Pro screen. As compared to OnePlus 7, 7T looks more prominent in terms of design and isn't a fingerprint magnet. Personally, I am not a fan of glassy finish therefore, OnePlus 7T's matt-like frosted finish appeals to me.
While OnePlus 7 is available in two color options Red and Mirror Grey, OnePlus 7T comes in Glacier Blue and Frosted Silver hues.
Display – Smooth 90Hz
This is one of the pain points for those who purchased OnePlus 7 Pro a few months ago. OnePlus hugely marketed its buttery-smooth 90Hz display and then included it in the incremental version. You'll definitely feel the difference in the 60Hz display and 90Hz display during scrolling in the app drawer and switching apps.
OnePlus 7T features the same OLED emitter material as S10, Note 10 and iPhone 11 Pro. The brightness levels in OnePlus 7T can go upto 1000nits which can be experienced during watching video content.
There is no visible difference but the user experience becomes smoother on OnePlus 7T's 90Hz Fluid AMOLED display. If you own a OnePlus 7, I don't see a point in upgrading to 7t whereas if you are coming from any other device with 60Hz display, switching to OnePlus 7T makes more sense.
After using OnePlus 7T for a few weeks, using a smartphone with a 60Hz display feels like a downgrade. The sheer smooth experience makes the display addictive in a sense.
OnePlus's device release cycle has always irked its users and being one myself, I am utterly annoyed at the fact that they are now releasing four devices in a year. Nonetheless, and thankfully, OnePlus 7T isn't simply an incremental update.
Camera
A big upgrade over OnePlus 7 comes in the form of camera. OnePlus 7T features a triple camera setup with a 48MP primary sensor, 12MP telephoto lens, and a 16MP ultra-wide lens. Thus, the OnePlus 7 successor has ditched the 5MP depth sensor this time and uses the telephoto for portrait effect.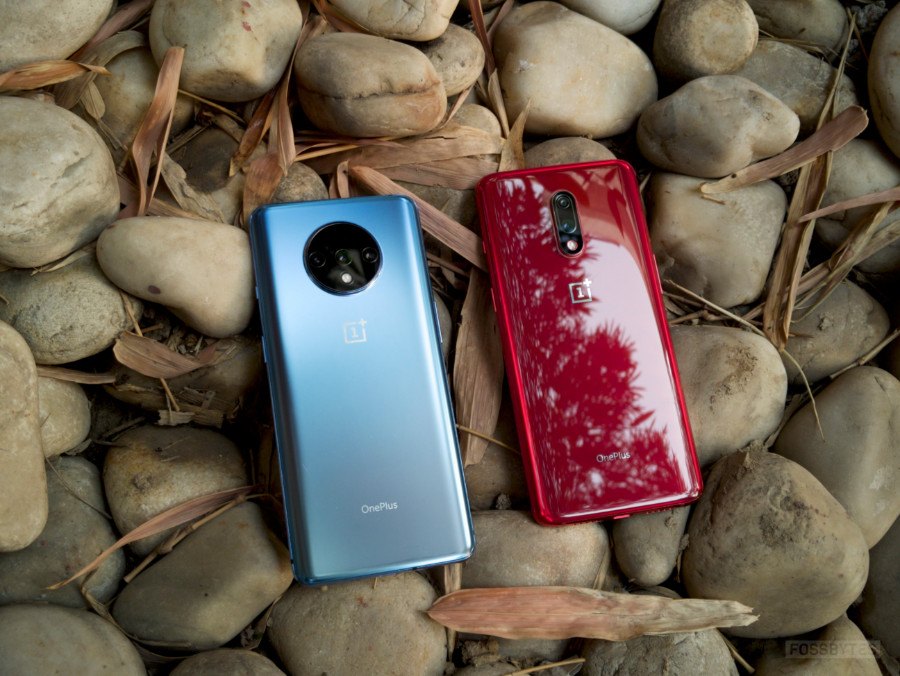 In addition to an extra camera lens, OnePlus 7T also features a new macro mode that clicks excellent photos from a close view. You can click photos by placing an object just 2.5cm away from the lens. A super-stable mode has also been added which minimizes blurriness if the hand shakes while clicking a picture. However, the Super Stable mode can only record videos in 1080P and not 4K.
Barring these changes, all the camera features are alike. If you plan to buy OnePlus 7, you'll miss out on the ultra-wide lens which can click great pictures. But, I don't think you'll use this mode in your normal usage so the ultra-wide lens should not be your sole purpose to choose the latest OnePlus device.
Performance
Both OnePlus 7T and OnePlus 7 share a couple of features when we talk about performance. Both the devices have UFS 3.0 storage, in-display fingerprint sensor and more.
OnePlus 7T is powered by Snapdragon 855 Plus as compared to its standard OnePlus 7 which packs Snapdragon 855. The Plus variant of the SD855 brings improvement majorly in the gaming area therefore, if the primary purpose of buying a smartphone for you is gaming, OnePlus 7T is the clear winner in that case.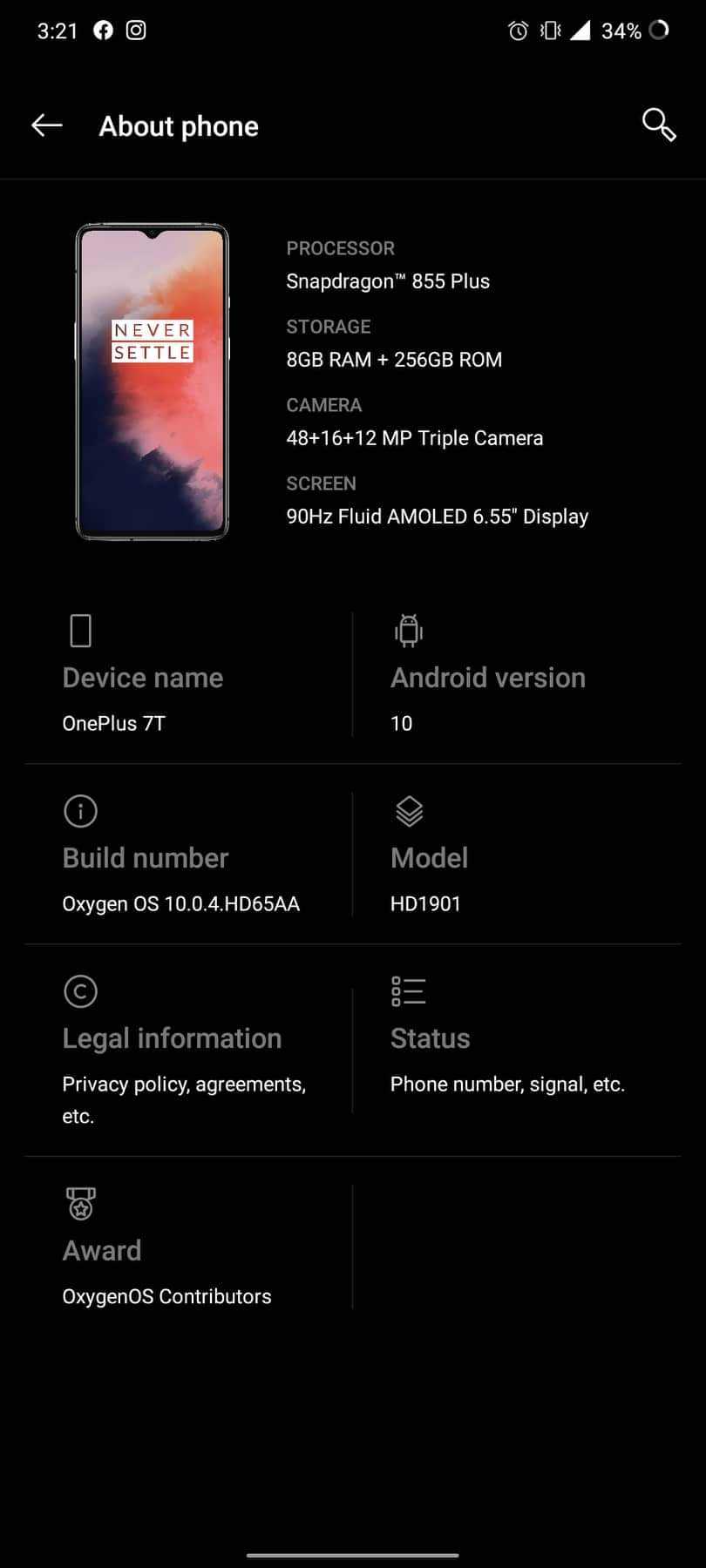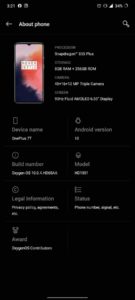 Basically, Snapdragon 855 Plus makes OnePlus 7T future proof rather than bringing a substantial difference in the performance.
Otherwise, you'll hardly notice the difference in terms of performance in the two smartphones. Another major update in OnePlus 7T is a single RAM option – 8GB in comparison to two RAM options (6GB and 8GB) in OnePlus 7.
I played graphics-heavy games on both the devices and as expected OnePlus 7T was the better option. In day to day tasks, there is almost negligible difference in the performance.
OnePlus 7T packs the same vibration motor as the one we saw in the Pro variant of OnePlus 7. It improves haptic feedback while playing games and other activities.
Another point you should consider before choosing between OnePlus 7 and OnePlus 7T is the number of Android upgrades.
While 7T ships with Android 10, OnePlus 7 picked up the update later which means that 7T will receive two more Android updates — Android 11 and Android 12 whereas OnePlus 7 will stop receiving updates after Android 11.
Battery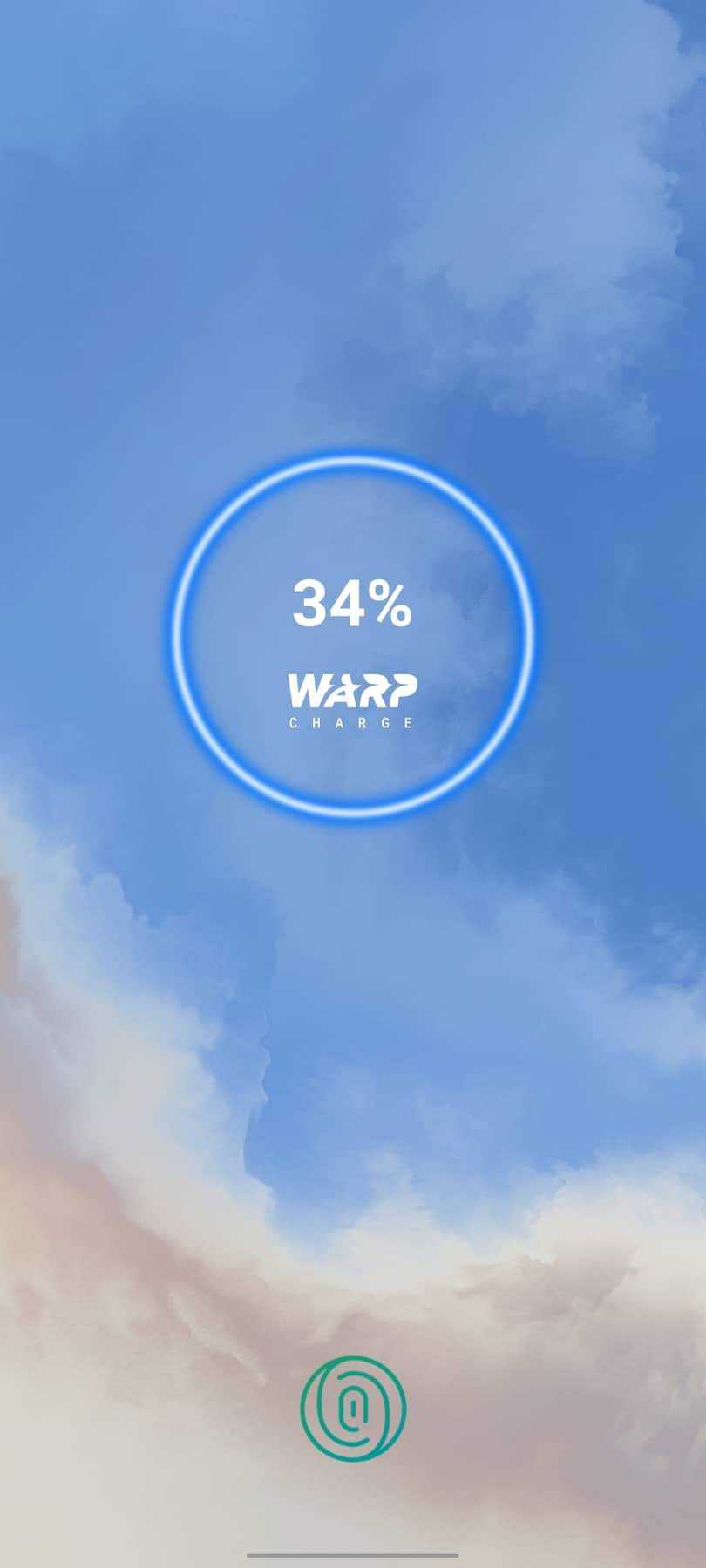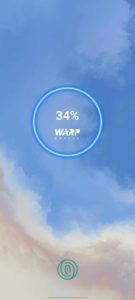 OnePlus' charging technology has always been praised by its customers.
Now, the company is taking it another step forward by introducing Warp Charge 30T fast charging. The battery capacity of both the devices is almost similar (OnePlus 7 – 3700mAh, OnePlus 7T – 3800mAh) but the charging speed has improved considerably in the 7T with the new charging tech.
The battery lasts one full day on heavy usage and I cannot ask for more in this department.
Which One Should I Buy: OnePlus 7 or OnePlus 7T?
Given that OnePlus 7T costs just INR 5000 or $70 more than OnePlus 7, the former is the obvious choice because of the minimal price difference.
Before choosing between the two smartphones, you must keep in mind that OnePlus 7T isn't just an incremental update. It brings a complete design overhaul, 90Hz display, big changes in camera, beefier processor, and a new fast-charging tech.
OnePlus 7T is the clear winner but if the OnePlus 7 has been rolled out in a limited market and therefore there are chances that you might get OnePlus 7 for a discounted price. If you've budget constraints, OnePlus 7 is one of the best phones in its price segment.