So you bought a new VR headset or are thinking of buying one but are not sure what games to play. Don't worry because we have got you covered. Since there are a lot of different VR headsets and platforms, we have made sure to include games that are available to most people. The following games are the best and the most popular VR games available right now. We have even included some free VR games for your convenience.
There are even some honorable mentions for VR games that are great but couldn't make the cut. We chose the games based on fun, replayability, and VR immersion. Gaming fans might want to check out our other guides, such as the best free games on the Epic Games Store, Steam, and more.
10 Best VR Games to Play
Not a lot of notable VR games have been made recently. However, over the years, there are a lot of small VR that have helped build quite a large foundation for VR gaming. Today we will focus on some of the best VR games across all platforms, including PC VR, PSVR, Meta Quest 2, and Quest Pro.
1. Half-Life: Alyx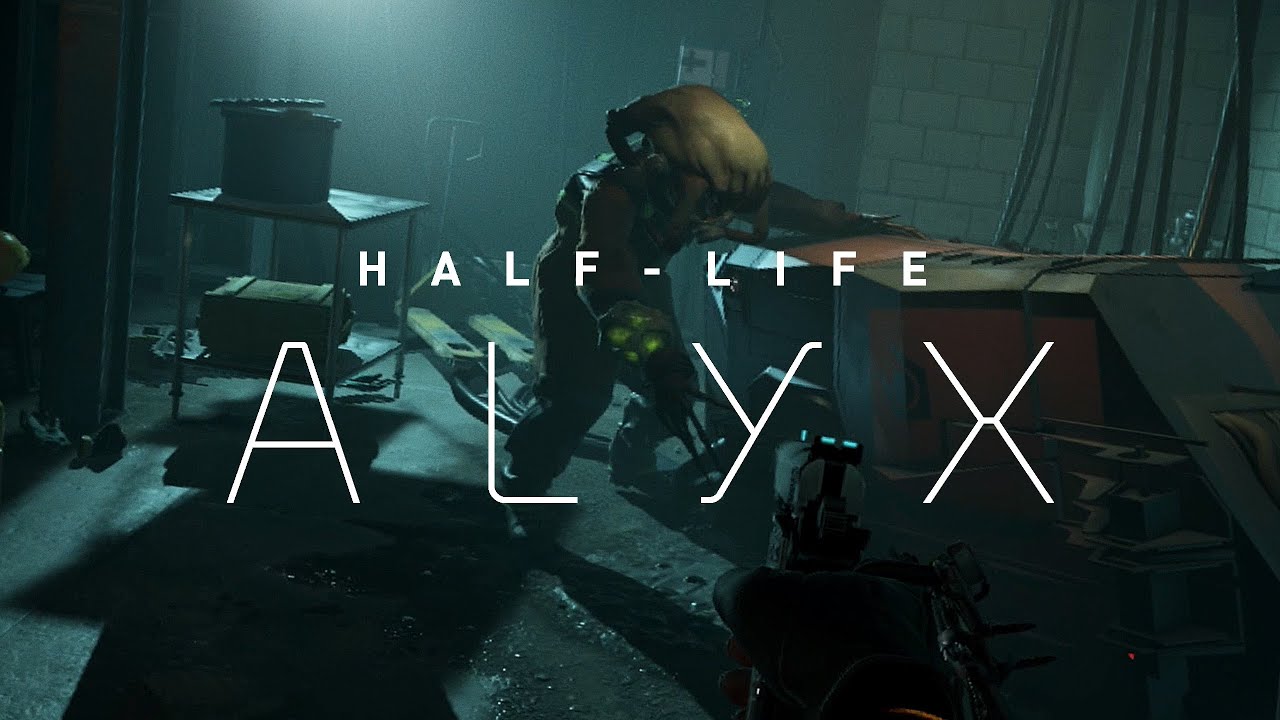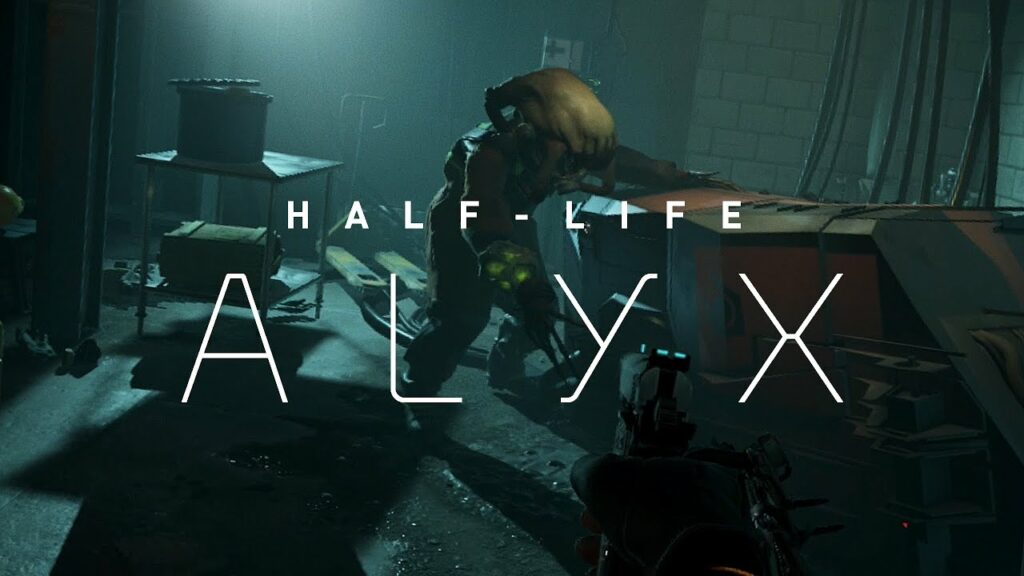 Available platforms: PC VR, Meta Quest 2, and Quest Pro.
Return to the Half-Life universe and step into the shoes of the titular character Alyx Vance. The game is made by Valve and has a great physics engine. When playing this game, you can interact with the environment in many possible ways.
Each and every object can be moved and used. The story and the pace of the story are quite good and uphold the standards set by previous Half-Life games. The only downside is that you need a decent PC to run the game properly.
Other than that, the game is the closest you can get to a surreal experience in VR. The game is filled with many scripted combat scenarios, but it also focuses on environmental puzzles. The game doesn't offer much replayability other than the campaign, but you can install mods to make the game even more fun.
2. Bonelab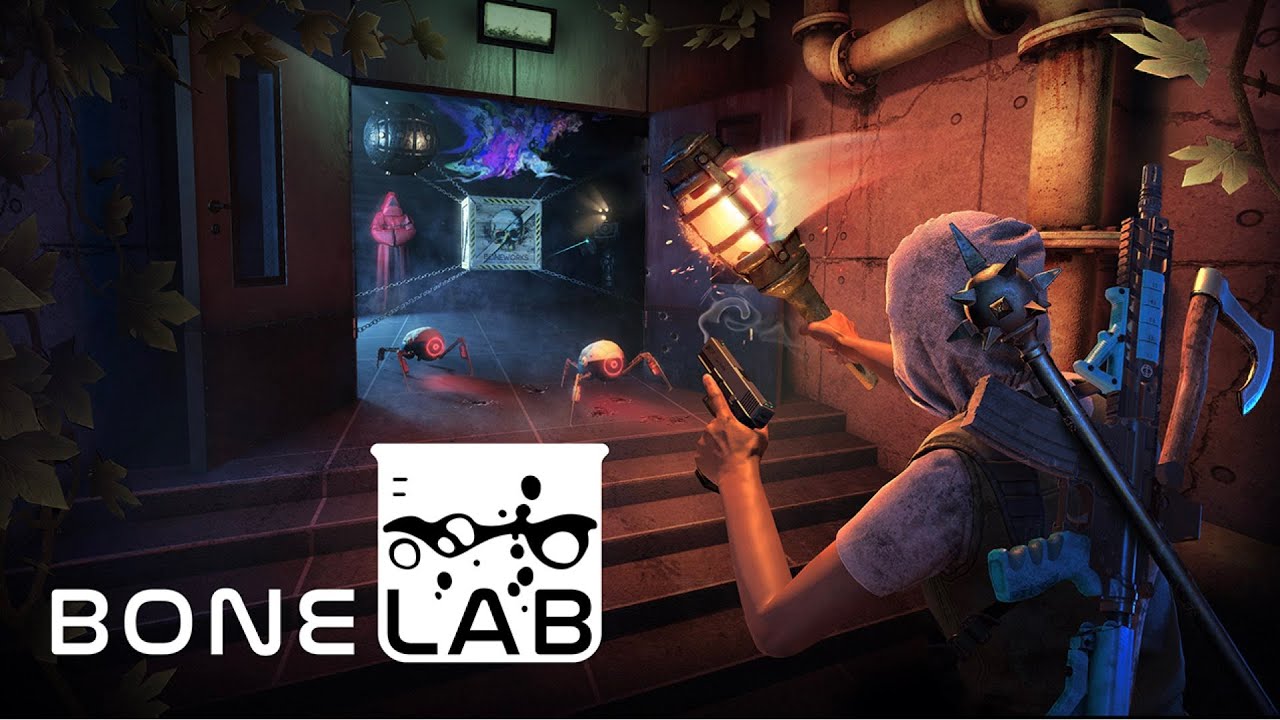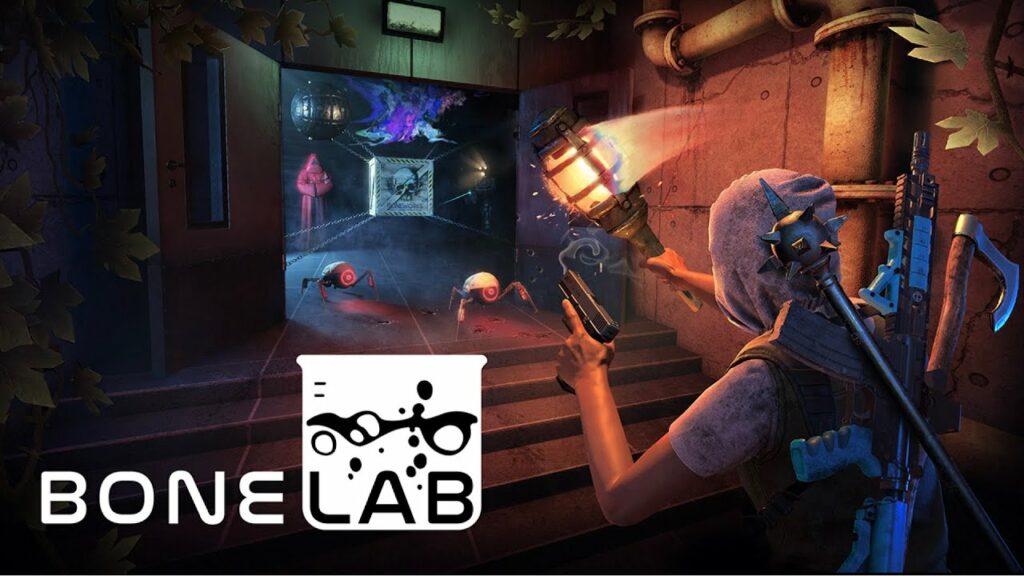 Available platforms: Steam VR, Meta Quest 2, and Pro.
Bonelab is the sequel to the acclaimed PC VR game Boneworks, a physics-based VR simulation game. The VR game is made on one of the best physics-based sandboxes with an 8-hour campaign where you learn the basic mechanics.
However, the best part is that everything about this game can be easily modded, like guns, swords, maps, and even your own character model. Gamers can check out our in-depth review of Bonelab to know more about the VR game.
3. Beat Saber (Top Selling VR Game)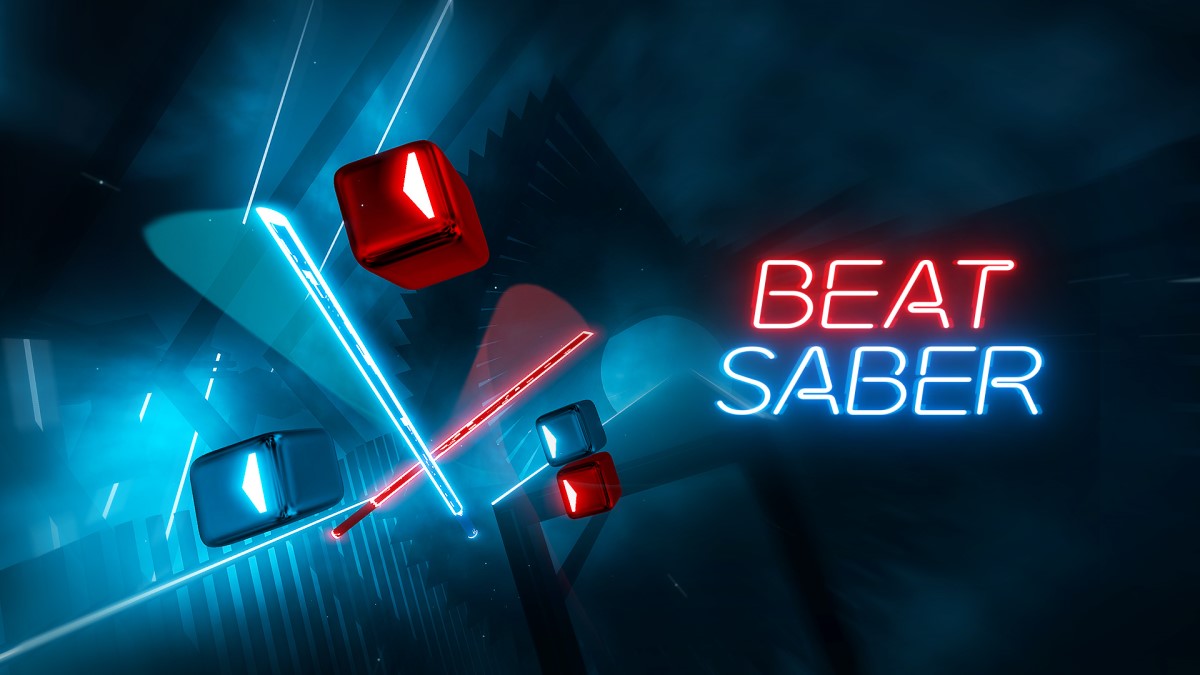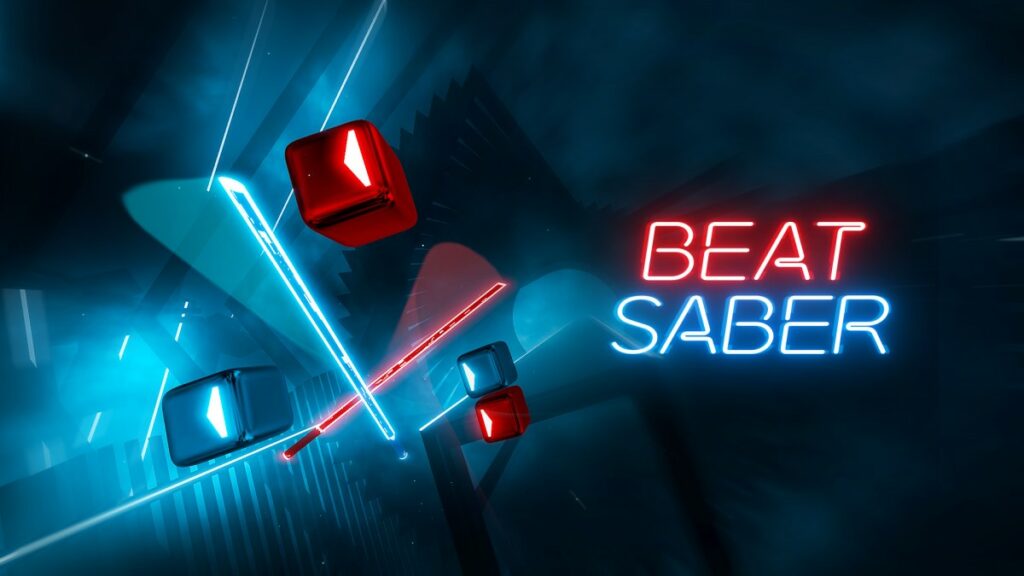 Available platforms: PC VR, PSVR, Meta Quest 2, and Quest Pro.
Beat Saber is one of the most relaxing and fun VR games on this list. If you are a fan of music and neon punk esthetic, you will find it a must-buy title for VR. Beat Saber is essentially a VR rhythm game where players have to slice blocks representing musical beats with a pair of contrasting-colored lightsabers. They also have to avoid the occasional bombs that should not be hit and oncoming walls.
Players are then scored based on their accuracy and timing. They can also change the difficulty from easy up to Expert+. You can get a brief idea of the gameplay from the above video. The base game comes with ten songs but has multiple DLCs that include songs from famous artists such as Imagine Dragons, Panic! at Disco, Green Day, Linkin Park, and BTS.
4. Superhot VR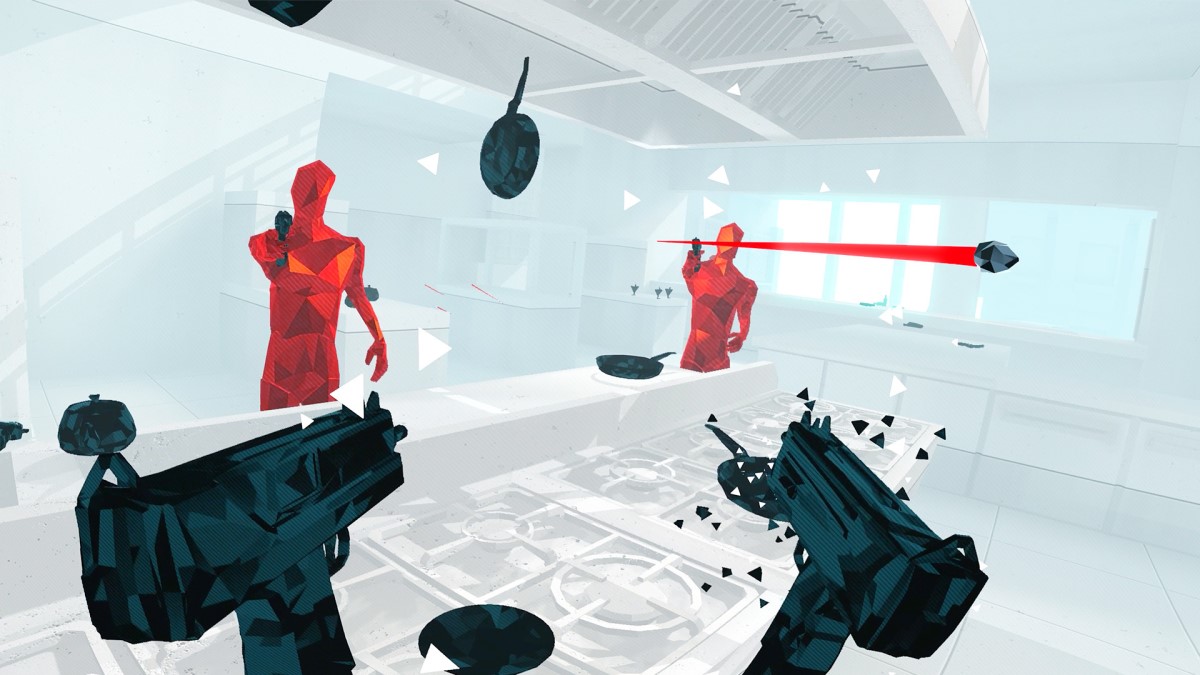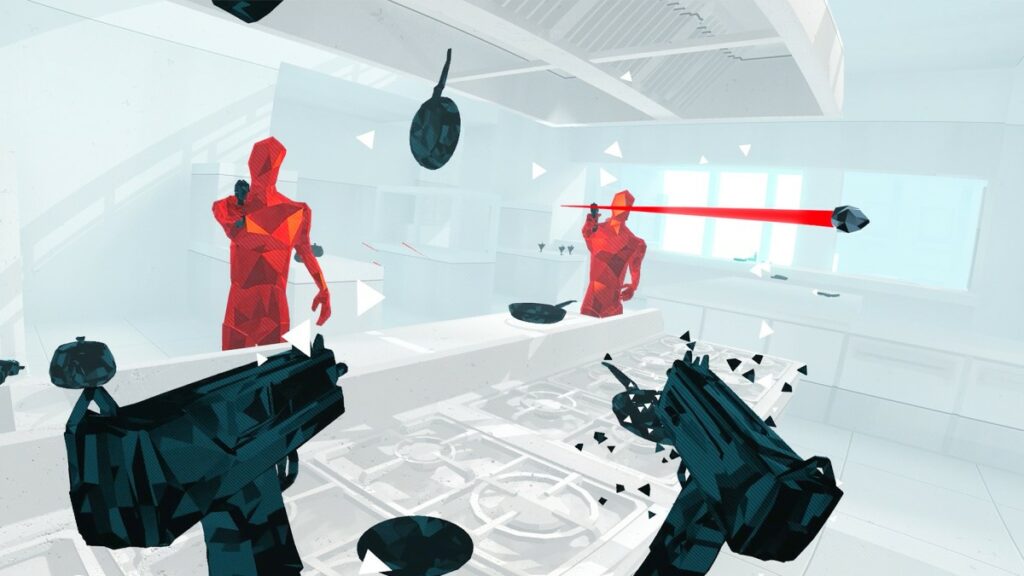 Available platforms: PC VR, PSVR, Meta Quest 2, and Quest Pro.
Superhot is a cult-hit indie game that is as fun in VR as it is normally. The game uses a unique concept that time only moves when you move. Your task is to use the items in your environment (guns, swords, everyday items) to subdue the oncoming enemies. You can dodge bullets, throw shurikens, and even punch your enemies.
The best thing about this VR game is perfecting each level and speed-running it. You can easily see how well Superhot translates into VR by checking out the gameplay in the video above. As far as replayability is concerned, players can access the endless mode once they finish the campaign mode.
5. Blade and Sorcery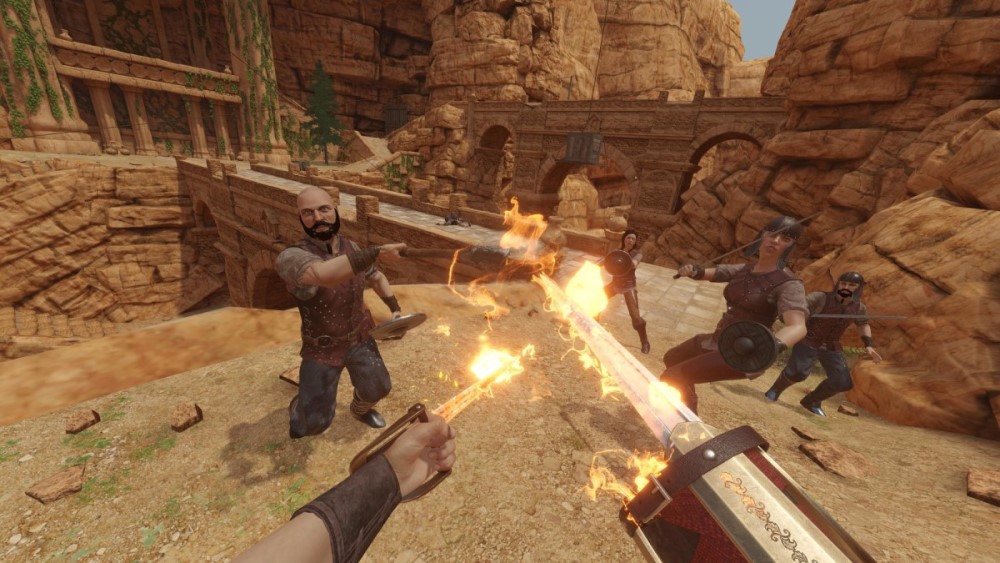 Available platforms: PC VR, Meta Quest 2, and Quest Pro.
Step into the world of magic and sword with Blade and Sorcery. The game is a fighting simulator based in a medieval setting. Players can go up against enemy fighters and fight them using melee, ranged weapons, and magic. This is the perfect game for those who want to experience the fantasy of fighting against the ruffians of the medieval world using swords, bows, and sorcery.
Players can even use magic in combination with swords and bows, taking on roles such as a magical swordsmen. Playing this game can feel like something straight out of a Tolkien book. The game is a bit clunky when it comes to enemy body physics, but it has other features that make up for that lack of realism.
6. Pavlov VR/Pavlov Shack Beta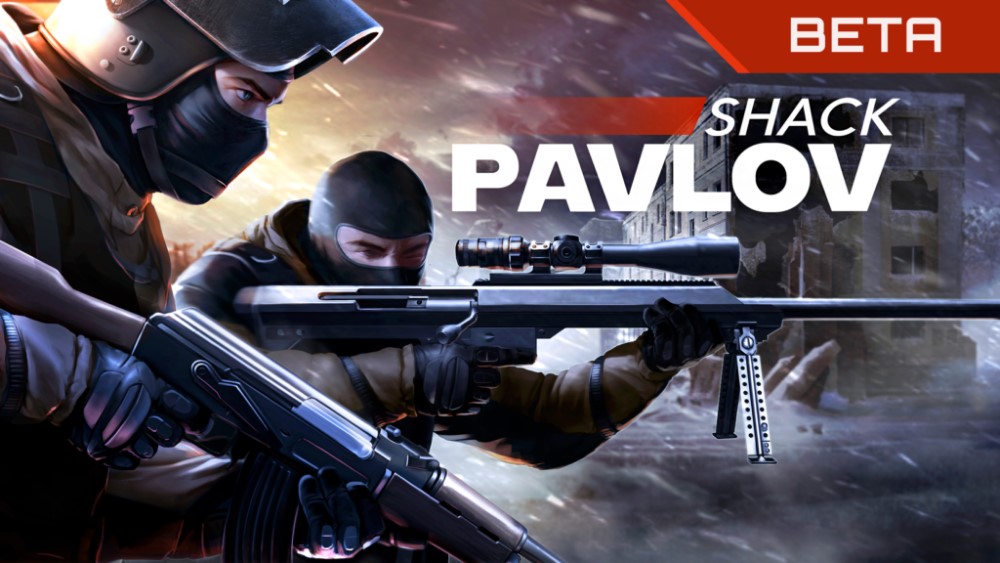 Available platforms: PC VR, Meta Quest 2, and Quest Pro.
Have you ever wanted to play Counter-Strike but in VR, then Pavlov is the game for you. Fans of CSGO might feel a bit of nostalgia as the game has the same mechanics as the original. It even features the same weapons and maps. It even has a zombie hoard mode for those who like PvE more than PvP.
Beginners can get used to the mechanics by either going to the target practice range or playing against bots. Fair warning, the recoil in this game is no joke, which is unlike any other VR game. Oculus Quest 2 users can even get the Pavlov Shack Beta for free when using Sidequest.
7. VR Chat (Social VR Game)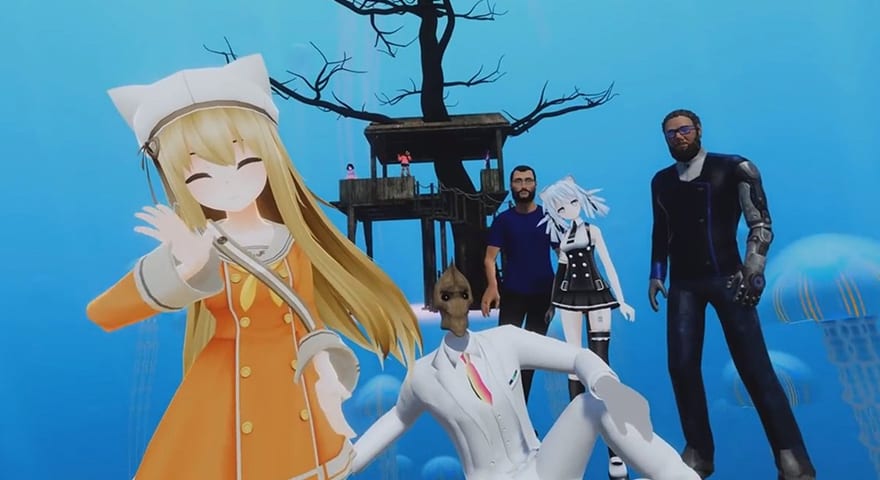 Available platforms: PC VR, Meta Quest 2, and Quest Pro.
VR Chat is the internet coming to life. It is not a game per se but rather a social community. This is the closest example to a metaverse if there ever is one. Players worldwide dress up as different characters inspired by anime, cartoons, pop culture, etc.
It is entirely different from any social media as it allows users to interact on a completely different level. The best thing about this VR game is that it is completely free and can even be accessed without a VR headset. Players can create their virtual worlds ranging from a Japanese-themed Shinto shrine to a neon punk dystopian future.
The only limit in this world is the imagination of the player. As for characters, players can import models from any popular franchise to use as their virtual avatars. It also has many mini-games such as Capture the Flag, rob a bank in Steel 'n' Gold, and lob digital disks at each other in a match of Battle Disks.
8. Rec Room (Free VR Game)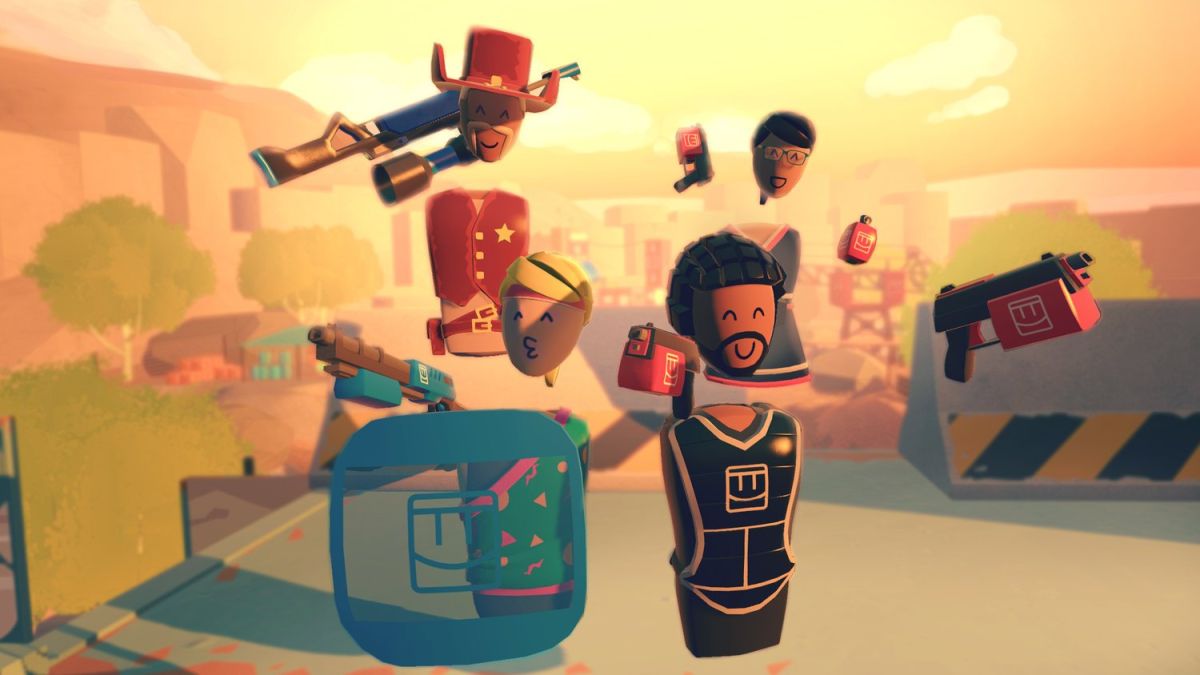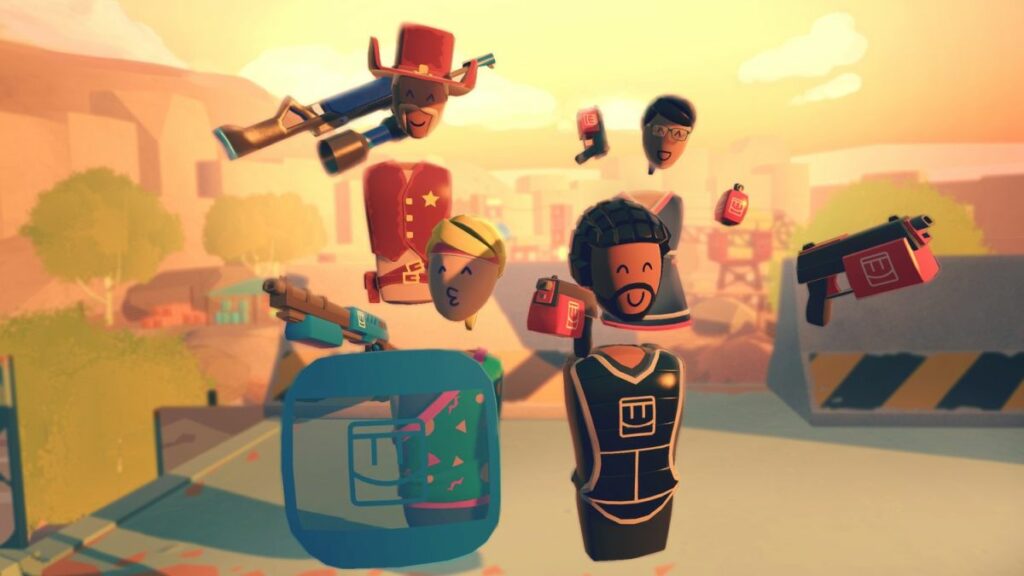 Available platforms: Android, iOS, PC, Quest, Xbox, and PlayStation VR
Rec Room is similar to VR Chat in many ways but is still quite different from it too. It is a social space where users can interact, much like VR Chat, but Rec Room is more focused on games. Think of it as a hub for recreational activities, some of which are player-made content. It can even be played on smartphones if they can run it properly.
Players have access to a tool called 'maker pen,' which they can use to make their inventions and assets in the game. Did I mention that it's free? The best thing about VR games like Rec Room is the active community and community events and updates from the developers. Players can also take part in several game activities such as:
Rec Royale
Among Us RR
Paintball,
Action Rush,
Laser Tag,
Golden Trophy,
Rec War,
Kart Racing and more.
9. Pistol Whip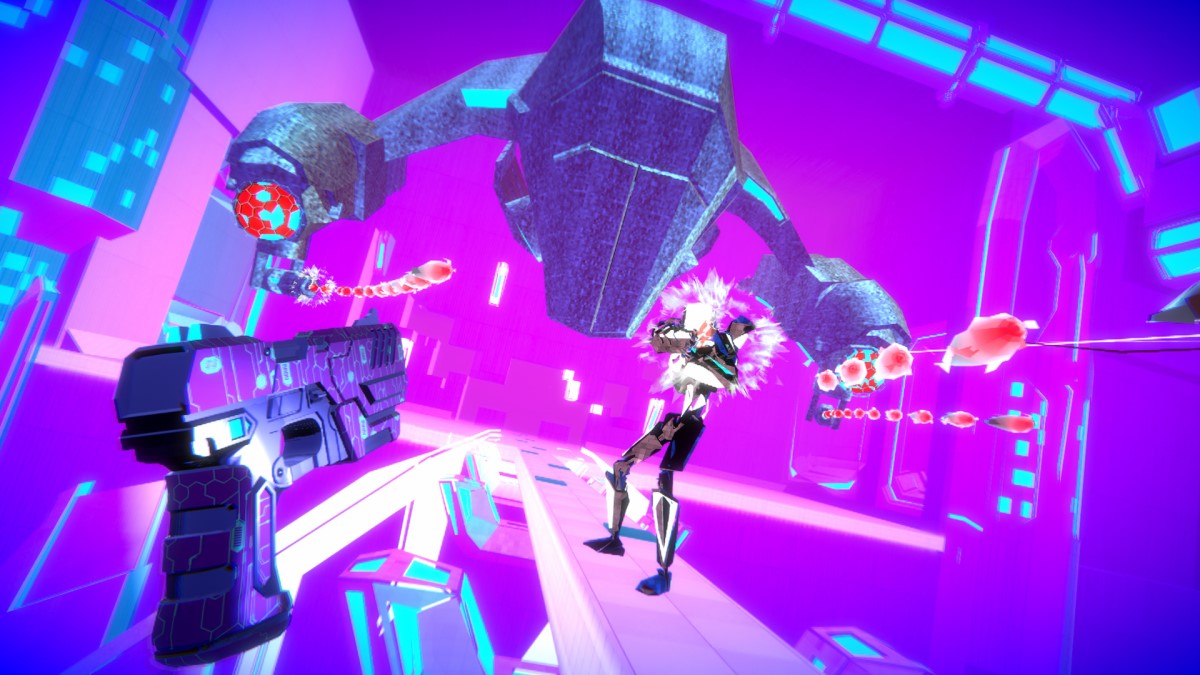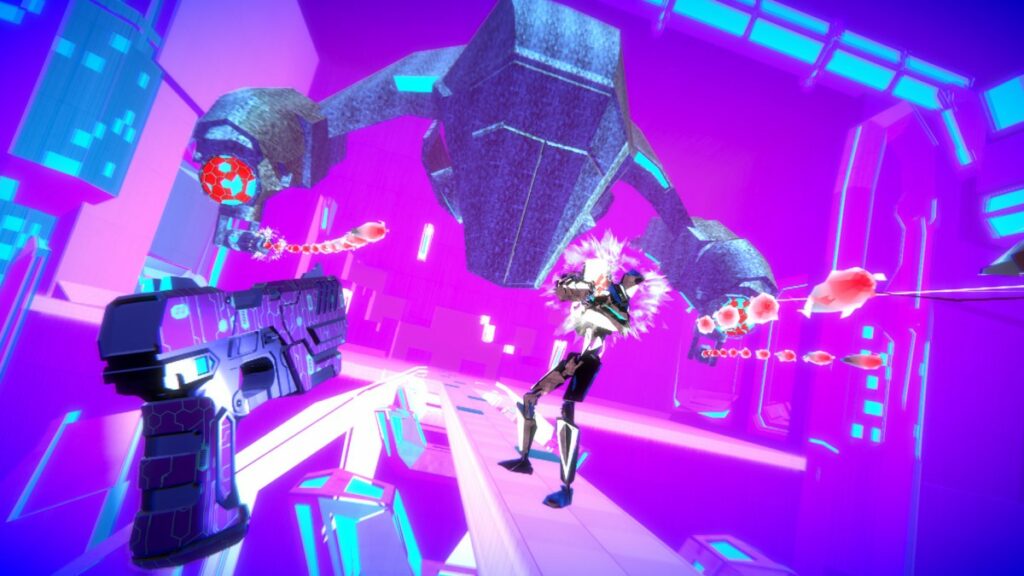 Available platforms: PC VR, PSVR, Meta Quest 2, and Quest Pro.
Ever wondered what it would be like to be John Wick and shoot bad guys with a sick beat playing in the background. That's exactly what Pistol Whip offers quick, fast-paced gunplay with great music tracks to make you feel awesome as you mow down oncoming waves of enemies.
Pistol Whip is Beat Saber but with guns instead of lightsabers. Unlike other games, Pistol Whip has auto-aim, which makes it more enjoyable but make sure to kill your enemies fast, or you may end up dead. Our developers have been adding new content to the game, and because each mission is endless, you don't have to worry about replayability.
10. No Man's Sky VR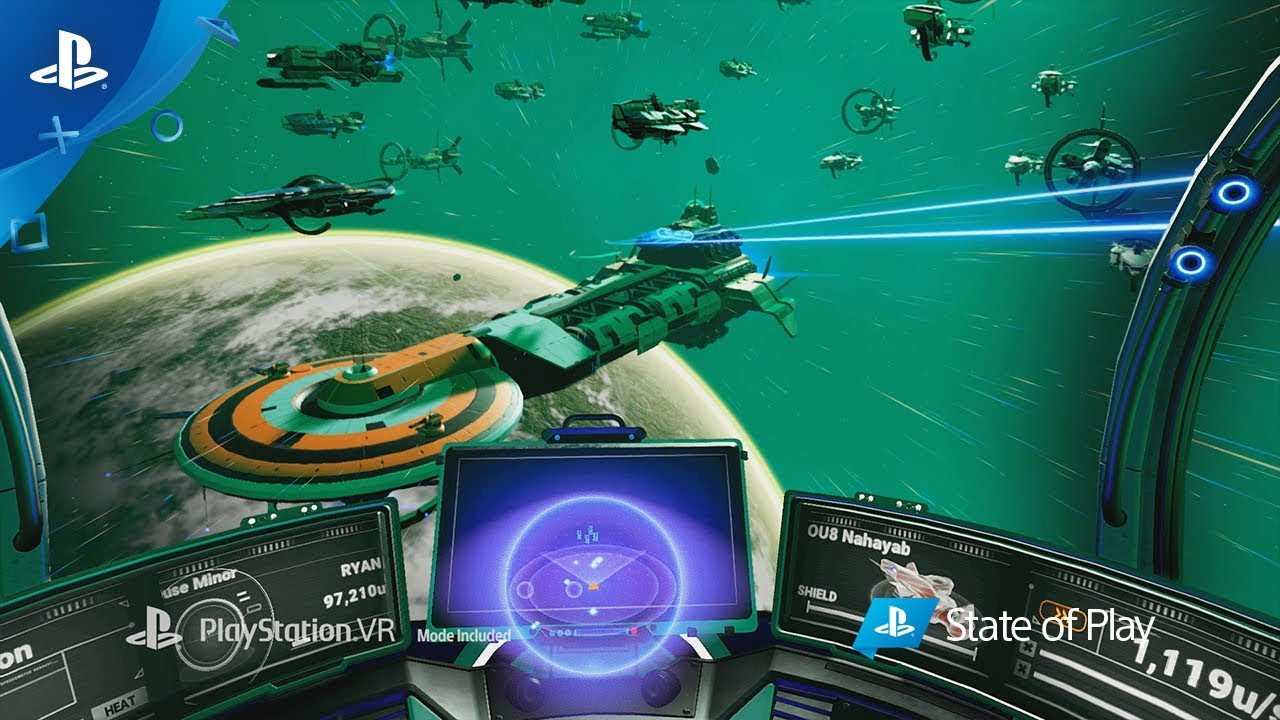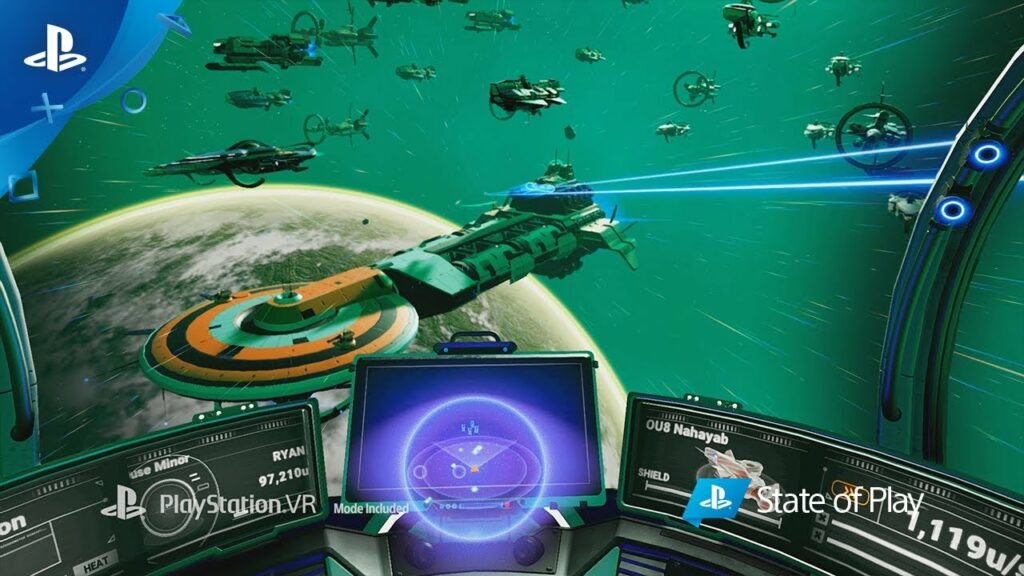 Available platforms: PC VR, PSVR, Meta Quest 2, and Quest Pro.
No Man's Sky is a space exploration game where you travel the universe in your spaceship. Each world is procedurally generated, meaning there are a lot of planets to explore. Over the years, the developers have added quite a lot of content with some significant updates.
One of these updates added VR functionality which added a whole other level of immersion in the game. Piloting your ship while in first-person VR feels different compared to normal. This game can easily fulfill your childhood dreams of becoming a space explorer. Find new planets, flora, fauna, and a whole universe to explore in VR.
Best VR Games Honorable Mentions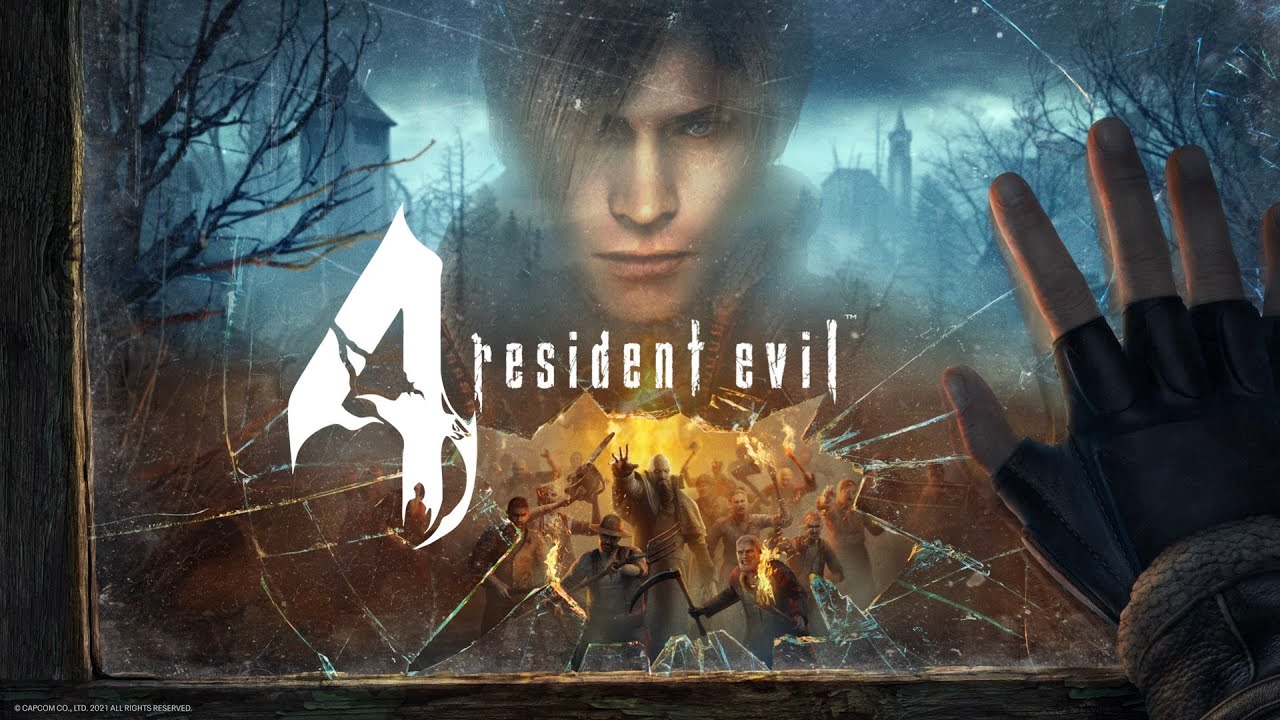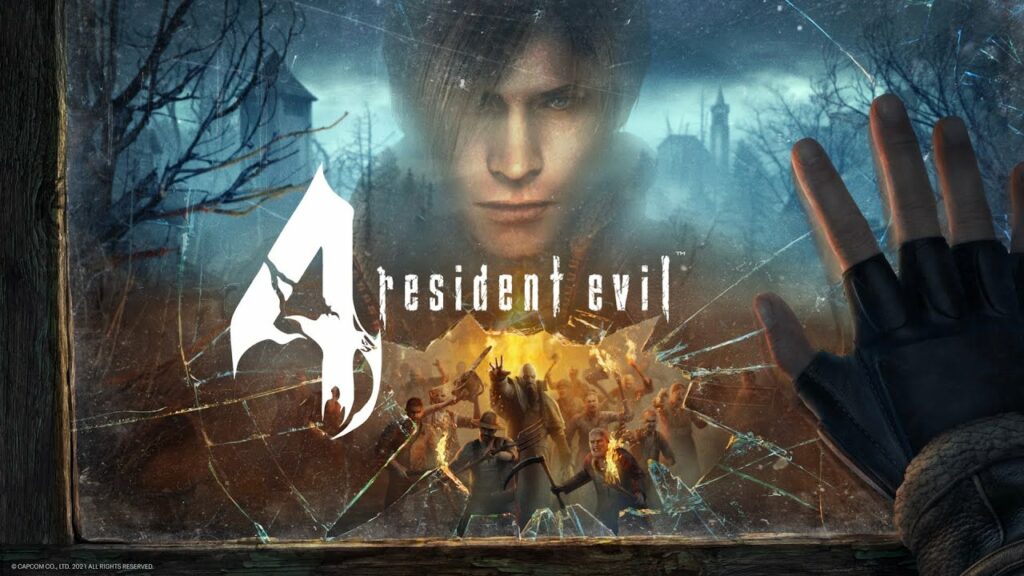 The above-mentioned games are the best games that VR has to offer. The games mentioned in the list above take full advantage of VR and give you a completely different experience from normal video games. However, gamers have a wide variety of preferences based on the genre. Thankfully, they are spoilt for choice when it comes to VR, so here are some honorable mentions of the best VR games you might want to check out.
Resident Evil 4 VR
Rick and Morty: Virtual Rick-Ality
Tetris Effect
Cloudlands VR Minigolf
Elder Scrolls V: Skyrim VR
Fallout 4 VR
Resident Evil 7 VR
Robo Recall
Farpoint
Keep Talking and Nobody Explodes
RAW DATA
Arizona Sunshine
Stride
Subnautica VR
Vader Immortal
Astro Bot Rescue Mission
The Walking Dead: Saints & Sinners
Boneworks
Frequently Asked Questions
Is Steam VR free?
Yes, Steam VR is completely free, but you need to buy PC VR games on the Steam Storefront if you want to play them. However, there are some free games that you can play like VR Chat, Rec Room, and more.
Does VR hurt your eye?
The American Academy of Ophthalmology states that staring for too long at a VR screen can cause eye strain, eye discomfort, eye fatigue, and blurred vision. However, there's no evidence of long-term damage. VR headset users can also change their lenses to prescription lenses that can even protect them from UV rays. A more straightforward solution can also be to use glasses with UV ray protection, although it can be a bit uncomfortable.
What games on VR are free?
The following are some of the best free VR Games.
Rec Room
VR Chat
Astro Bot Rescue Mission (PlayStation)
Propagation VR
Wolfenstein 3D VR
Echo VR
Gorilla Tag
Epic Roller Coaster
Spider-Man: Far From Home VR
Let us know which VR game you are looking forward to playing in the comment section below.