Epic Games has built quite a reputation by offering games for free numerous times. While Epic offers weekly free games, they also have a free game list in their permanent library. Some of these games are exclusive to the Epic Games Store and free to play. From action and adventure to first-person shooters, this free games list includes excellent games you can have fun playing with.
Some of the games on this list are also included in our best free PC games, which you can download from some of the best websites. Without further adieu, here are some of the best free games on the Epic Games Store.
How to claim free games from Epic Game Store
A game goes free each week on Epic Games, so make sure to keep visiting the store. The games that Epic gives for free sometimes aren't just any games but great AAA titles. Here's how to claim a free game on the Epic Games Store.
1. Go to the Epic Games Store and log in.
2. Go to the free game list and select the game you want to claim.
3. Select "GET," then press "PLACE ORDER."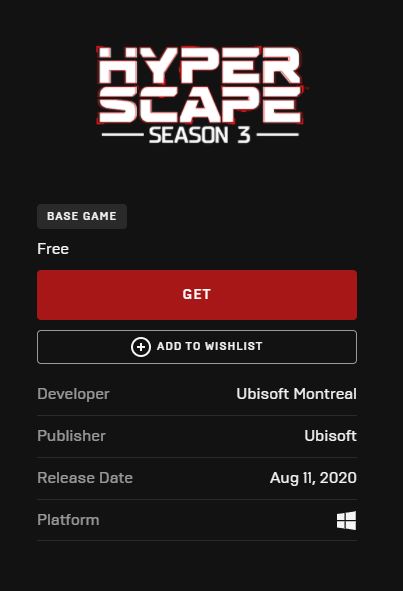 4. You can now download the Epic Games launcher and install the game.
Top 10 Epic Games Free Games List
Like Steam, there are a lot of free games on the Epic Store. Since it wouldn't be possible for us to include every free game, here are some of the most popular titles you can download for free on the Epic Games Store.
1. Fortnite (The most popular game on Epic Games Store)
Fortnite is a game that needs no introduction. It is easily one of the world's most popular battle royale games. With each season, the game brings new events and a new battle pass. It is slowly turning into its metaverse, with huge crossover events each season. It is among the most popular games on the Epic Store free games list.
Epic has partnered with multiple studies to borrow their popular characters to use in-game as skins. They have also used these characters in the season's narrative. E.g., Thor and Galactus during the Fortnite Nexus event. Unfortunately, the gameplay hasn't changed much since the launch, except for new tools added every season.
2. Genshin Impact
Genshin Impact is an open-world role-playing video game. The game's fantasy open-world environment and magical elements managed to grab millions of players worldwide. As players progress in the game, they meet several playable characters with different abilities.
During combat, players can instantly switch between characters and combine the different magical elements to provide further damage to enemies. If you're thinking of trying out some new free games in 2023, then you can find Genshin Impact in the Epic Games free list.
Download Genshin Impact for free
3. Rocket League (Epic Games Free Exclusive)
Rocket League is a free-to-play soccer game, but with a twist. Instead of controlling in-game humanoid characters, you play football with rocket-powered cars. In the game, there can be eight players divided into two teams. Each team tries to force the ball into the opponent's goal with their cars.
It's safe to say that Rocket League is one of the most entertaining games for couch co-op and playing with many of your friends. The game is pretty competitive and fun at the same time. If you're bored and want to play something casual, Rocket League is on the Epic Games free list.
Download Rocket League for free
4. Rogue Company
Rogue Company is a multiplayer tactical shooter game published by Hi-Rez Studios. The game is quite similar to Valorant or CS: GO. However, unlike Valorant or CS: GO, Rogue Company is a third-person shooter. So, if you're one of those players who prefer third-person games over first-person games, then Rogue Company is the one for you.
You play in a four-player team to go against another team in several game modes. At the start of each round, players can buy weapons, perks, and grenades using the credits. The number of credits you earn will depend on your performance in each round. You can find Rogue Company on the Epic Games free list.
Download Rogue Company for free
5. Warframe
Warframe is a third-person looter/shooter action RPG game. You play as a space ninja with four unique abilities tied to each character. You can unlock other characters by simply playing the game or buying them with premium currency. It has profound lore for those who are interested in story-driven games.
Where the game shines is its variety of content and constant updates. Over the years, the developers of Warframe have released multiple updates for the game, filling it with vast amounts of content. If you have a lot of time and nothing to play with, check out Warframe on the Epic free games list.
6. Dauntless (Epic Games Free Exclusive)
Dauntless is an Epic Games exclusive title similar to Monster Hunter: World. The only difference is that it is free-to-play and supports cross-play. This is the perfect game for fans of the Monster Hunter franchise. One of its best features is that you can play it with up to four friends regardless of their platform.
The developers have treated this title as a live service game and have made several content updates. With these constant updates, the game is filled with various monsters to hunt, armor to craft, and weapons to build. You can find Dauntless on the Epic Games free list.
7. Spellbreak
Spellbreak is a second-generation battle royale game because it differs from the traditional run-and-gun gameplay. In this battle royale game, players must choose between two elemental gauntlets and use their magical attacks to wipe out enemy teams. Like Fortnite, the game looks simple but has a high ceiling for skilled players.
Any player who knows the mechanics and strategies of this game well can easily wipe out the entire enemy team. It is a breath of fresh air in the current battle royale genre. You can find Spellbreak on the Epic Games free list.
8. Trackmania
Trackmania is a track racing game that is part of a long-running series by Ubisoft. Although it isn't as popular as the NFS, Forza, or Gran Turismo series: it is a great game for just jumping in for a quick gaming session. You control an F1 car in this game, making it faster than any other racing game.
In Trackmania, you can race Solo to beat your old-time record or go against other online players. There are about 25 official tracks in the game, which will be updated every three months. So, there is a lot to explore in Trackmania. The game is very addictive, and you can even build your tracks.
9. Hyper Scape
Hyper Scape is yet another battle royale game in the future VR world. Instead of a circle shrinking as the game progresses, random map sectors disappear. Once the game reaches its finale, a crown spawns on the map and any player who can hold onto it for 60 seconds becomes the winner.
Players also have access to special abilities called "Hacks," which can be used for offense and defense. When one of your teammates dies, they become an Echo and can ping enemy teams. As the match progresses, the game's AI also introduces various modifiers such as low gravity mode, infinite ammo, revealing the enemy location, etc.
10. Paladins
Paladins is an online hero shooter video game made by Hi-Rez, maker of Rogue Company. The gameplay is very similar to Overwatch, where players must choose which champion to use for the match. Each champion has unique abilities and weapons. There are several game modes: siege, onslaught, team deathmatch, and ranked (competitive siege).
Fans of games such as Overwatch and League of Legends will find this game enjoyable. You can find Paladins on the free games list on the Epic Games Store.
Other Popular Free Games On The Epic Store
Destiny 2
Player Unknown Battlegrounds
Paragon: The Overprime
Fall Guys
Honkai Impact 3rd
Rumbleverse
League of Legends
Valorant
Ghostwire: Tokyo – Prelude
Popular Games that went free on Epic Games Before
As we mentioned earlier, as the platform offers a free game every week, many popular AAA titles have been free on Epic since its launch. Some of them are GTA V, Control, ARK, BioShock 2, SaintsRow IV, Daemon X MACHINA, Death Stranding, Dishonored, Dead By Daylight, etc. Hence, if you're searching for more free games, visit the Epic Games Store and claim a free game every week.
What are your thoughts on the list? What current paid games would you like to see go for free on the Epic Games Store? Let us know in the comments section below.