The most challenging part about choosing Linux is not the installation process but finding a suitable distro for yourself in a gazillion Linux distros out there. But worry not! We've compiled a list of the ten best Linux distributions for beginners to make your life easier. In this list, we'll brief everything about each distro and the reasons why you should choose a particular distro.
The beauty of Linux lies in the plethora of options available to the users. While some call it Linux distro fragmentation, We love to call it Linux's strength. It allows the users to choose a Linux distro suitable for their needs and learn new things. The same choice enables one to find a beginner-friendly Linux distro, lightweight distro, gaming distro, etc.
Best Linux Distros For Beginners Or New Users
1. Linux Mint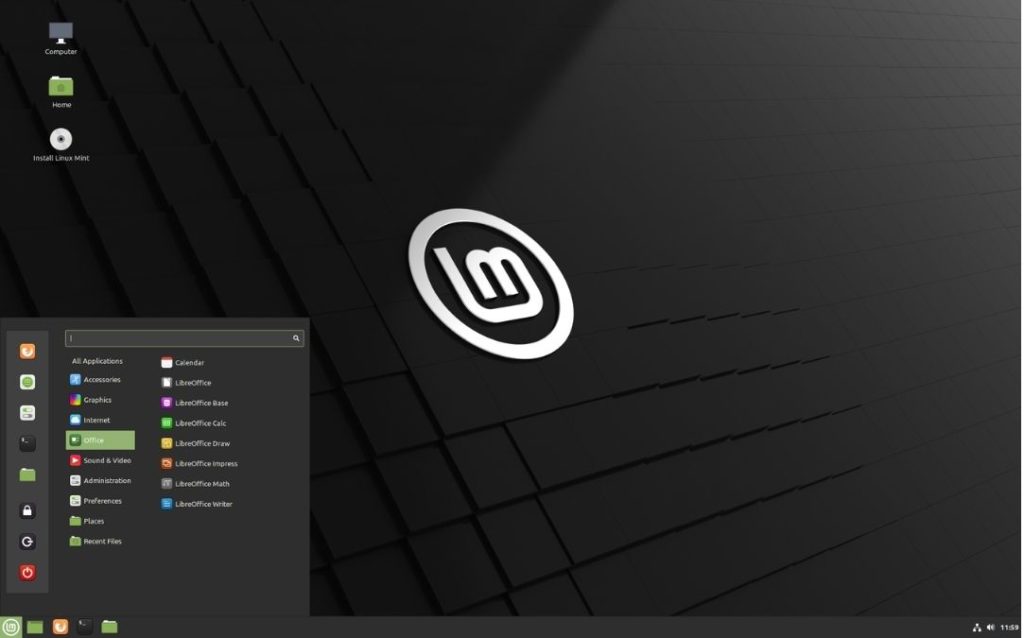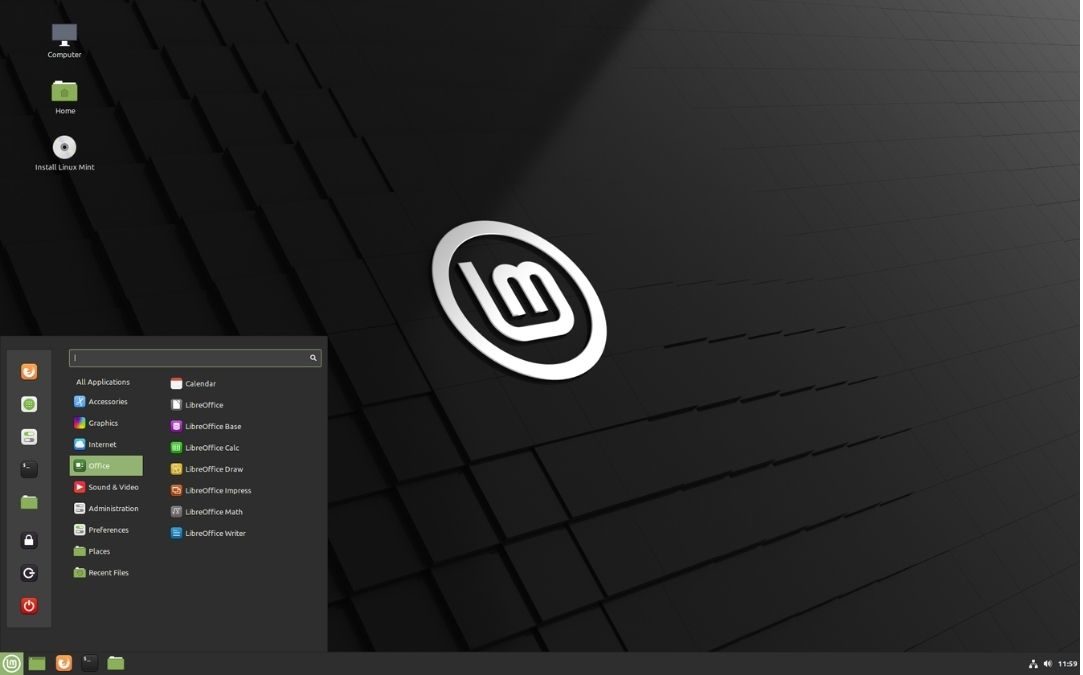 Linux Mint is one of the most popular Linux distributions around. Over the years, it has grown to become one of the chief competitors of Ubuntu, its parent operating system. It's known to provide one of the most polished and complete desktop experiences to a beginner. Linux Mint will definitely be at the top of our lists if someone asks us to recommend the best Linux distro for beginners.
So, what makes Linux Mint an excellent distro for beginners? How can a typical Windows user adapt to Mint? The answer lies in the fact that Linux Mint was created to provide an out-of-the-box experience to the newbies. Mint's extensive set of pre-bundled tools ensure that Windows users transition to Linux Mint without regrets. It turns out to be equally good on laptops and powerful desktops.
There are three major editions of Linux Mint: Cinnamon, MATE, Xfce.
Why Choose Linux Mint?
Near-perfect desktop experience.
Cinnamon desktop is feature-rich yet lightweight.
Full access to Ubuntu software repositories.
Great and responsive community.
Visit the Linux Mint's website here.
2. Ubuntu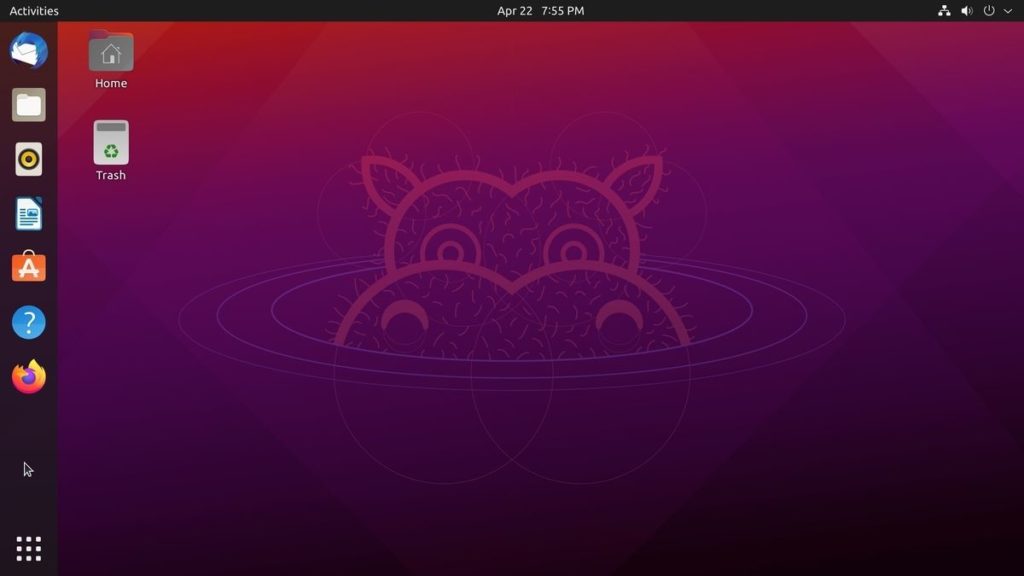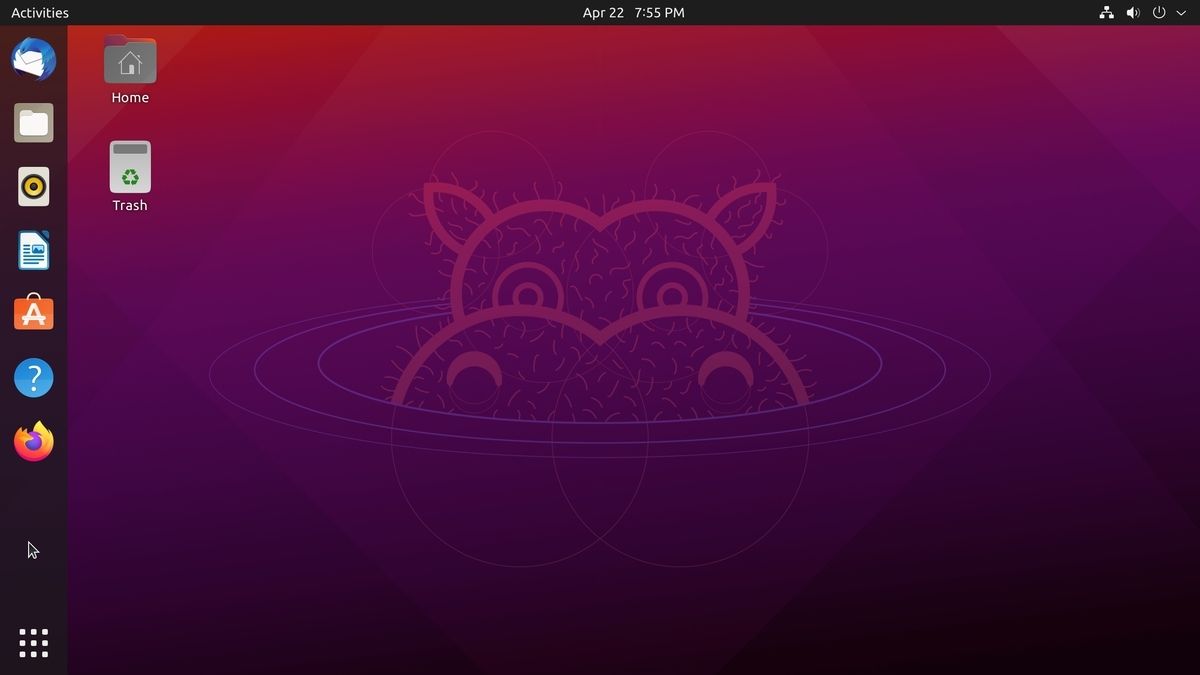 Ubuntu needs no introduction if you're a regular reader of Fossbytes, but why is it an attractive choice for beginners while other "Easy-to-use" distros are craving for attention? That's because Ubuntu has been in the Linux market for a long time and has become a lot popular. It was created because Debian, in older times, was hard to install and has continued its legacy over the past few decades.
Every new release is more polished and comes loaded with new features and improvements—many PC makers like Dell and Lenovo design specific machines with preinstalled Ubuntu. After conquering the desktop world, Ubuntu has also managed to gain big in the cloud. Another major reason to use Ubuntu for a new Linux user is its vast community of users and online forums.
On top of the already popular vanilla Ubuntu, it comes in various flavors like Ubuntu Kylin, Edubuntu, Lubuntu, Xubuntu, Ubuntu MATE, Ubuntu Studio, Ubuntu Budgie, and Kubuntu.
Why Choose Ubuntu?
Tons of free software in the Software Center
Vast community
Lots of flavors to suit your needs
Compatible with most hardware
Visit the Ubuntu website here.
3. Pop!_OS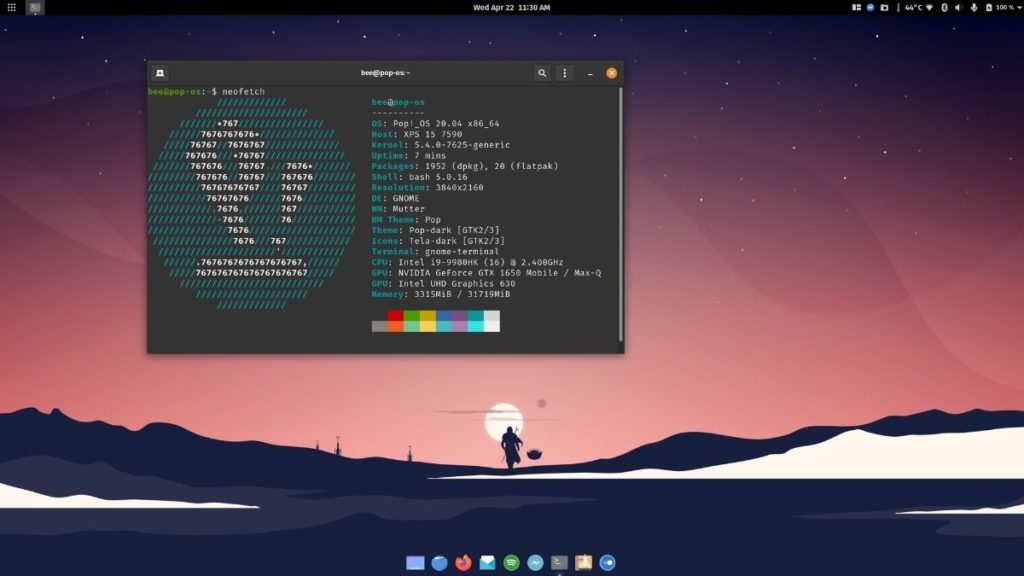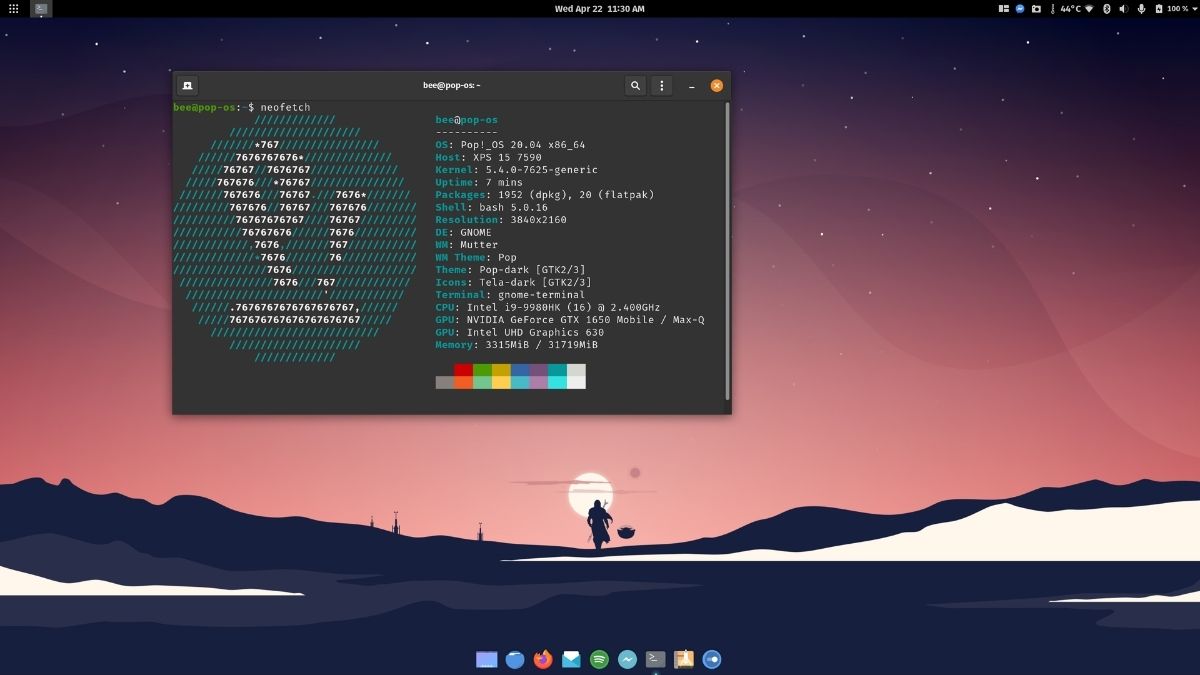 Pop!_OS needs no introduction. In the past few years, it has managed to gain an incredible amount of traction thanks to some of its unique features like the Pop Shell and a separate version of the distro that comes with preinstalled NVIDIA drivers, which also makes it one of the best distros for gaming.
And that's not it. Being an Ubuntu-based distro means it is pretty stable. Pop!_OS's default desktop was GNOME until recently, System76 decided to make its own environment called COSMIC, based on GNOME. Overall, it is definitely one of the best Linux distros for beginners as well as gamers.
If you're confused between Pop!_OS and Ubuntu, make sure to read our Ubuntu Vs. Pop!_OS comparison. Want to know what else Pop!_OS can do? Here's our Pop!_OS 20.04 review.
Why Choose Pop!_OS?
Flatpack support
Stable Ubuntu-base
A great number of nifty features like Window tiling, etc
Separate ISO for laptops/PCs with NVIDIA GPUs
Visit the Pop!_OS website here.
4. Zorin OS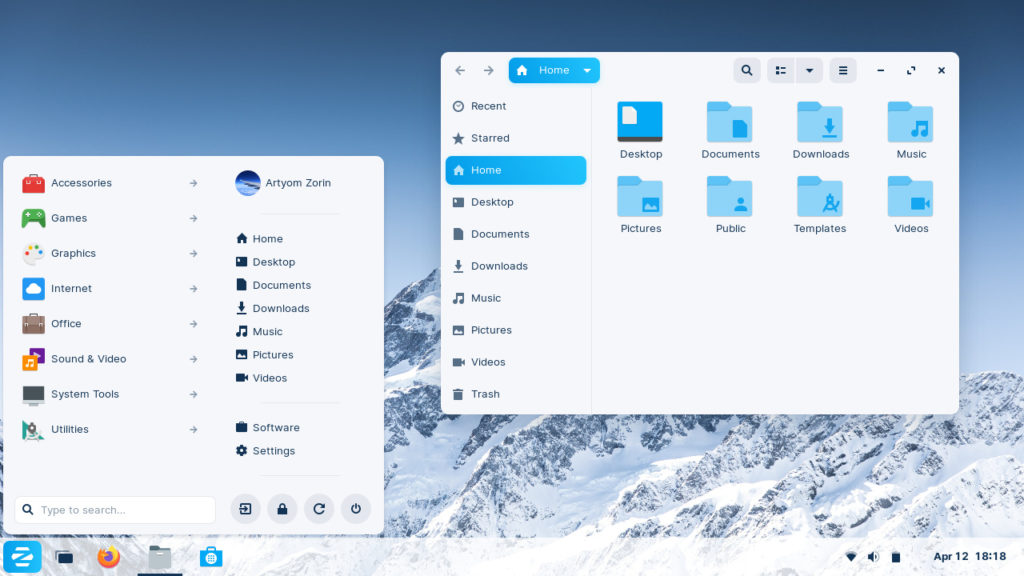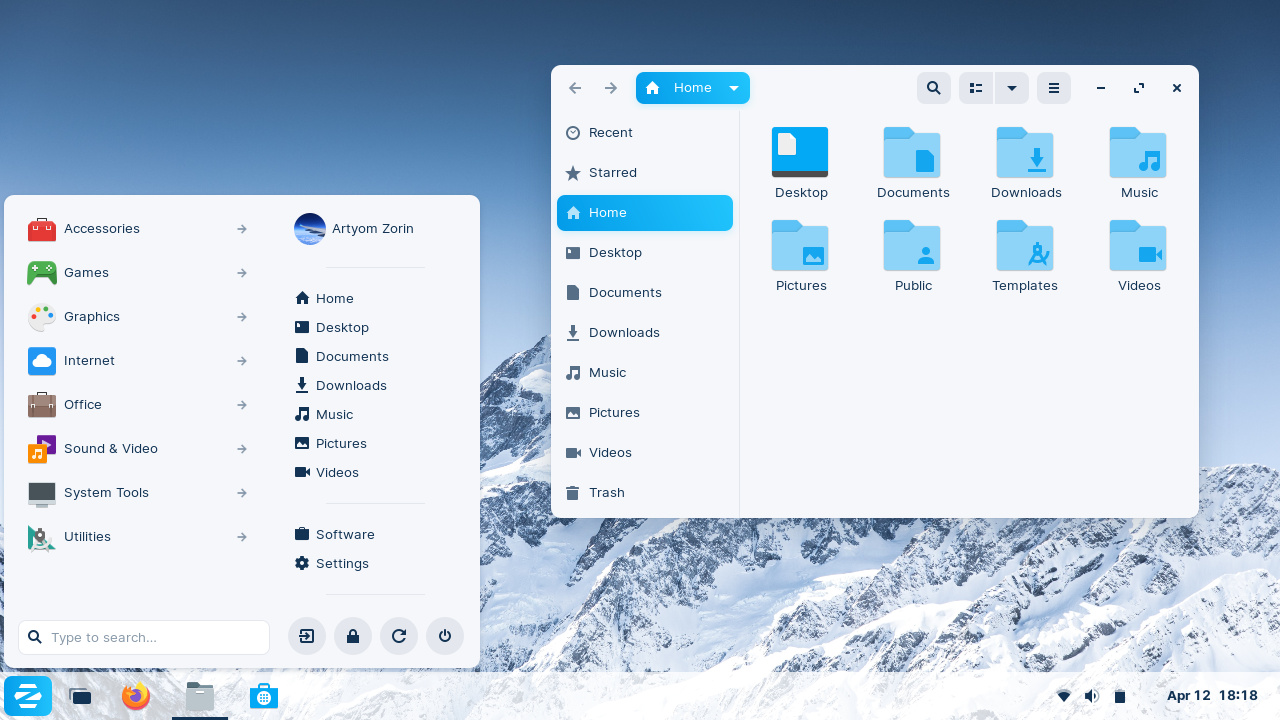 While one can argue that Canonical has worked hard to develop Ubuntu and make it popular, many other operating system developers have dedicated themselves to creating one of the finest Linux distros for beginners. Apart from Linux Mint, Zorin OS is another major player focusing on user-friendliness and usability.
Zorin OS calls itself a replacement for Windows and macOS. It comes loaded with everything that one needs to complete daily tasks. With a Windows-like interface built with beginners in mind, Zorin OS is easily the best Linux distro for Windows users. Its Windows 10-styled desktop is great at making things easier for a Windows lover. It also ships with a skinned version of Ubuntu Software that answers a beginner's most software needs.
Why Choose Zorin OS?
Focus on user-friendliness
Windows-like interface
Great out-of-the-box experience
Appealing desktop effects
Feature-packed media software
Visit the Zorin OS website here.
5. elementary OS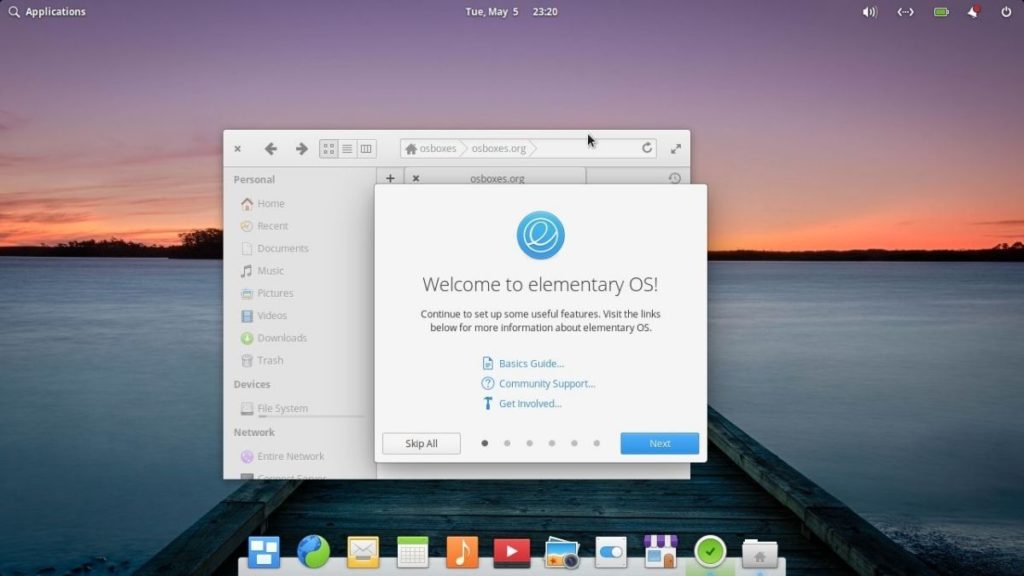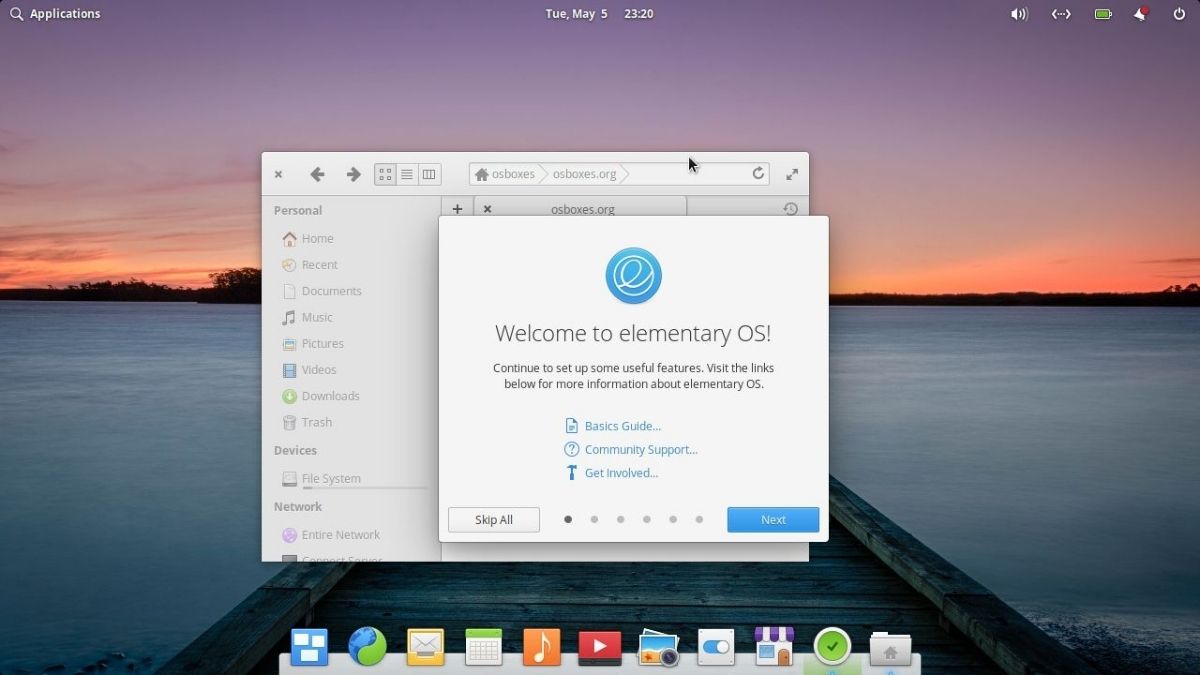 This visually stunning desktop is often listed as one of the most beautiful Linux distributions around, but it's a lot more than that. The creators of elementary OS call their OS a fast and open replacement for Windows and macOS. Well, is their claim credible? Is elementary OS the best Linux distro for new users? Here's what we think.
Unlike other distros, there are many interesting things about elementary. It's intuitive, clean, and endearing. The makers of elementary are experts in design, and their operating system makes sure that the user doesn't get confused due to too many options.
The OS looks are very pleasing, with a simple dock at the bottom and a panel at the top. The preloaded applications with this beginner-friendly Linux distribution follow the same clean theme and are pretty basic. Overall, it's a very lovely Linux distribution for a new user who doesn't want to indulge in terminal sorcery. Elementary OS comes with the Pantheon desktop environment.
Why Choose elementary OS?
Visually appealing
Stable and lightweight
Clean looking desktop
A lot of useful, pre-installed software
Visit the elementary OS website here.
6. MX Linux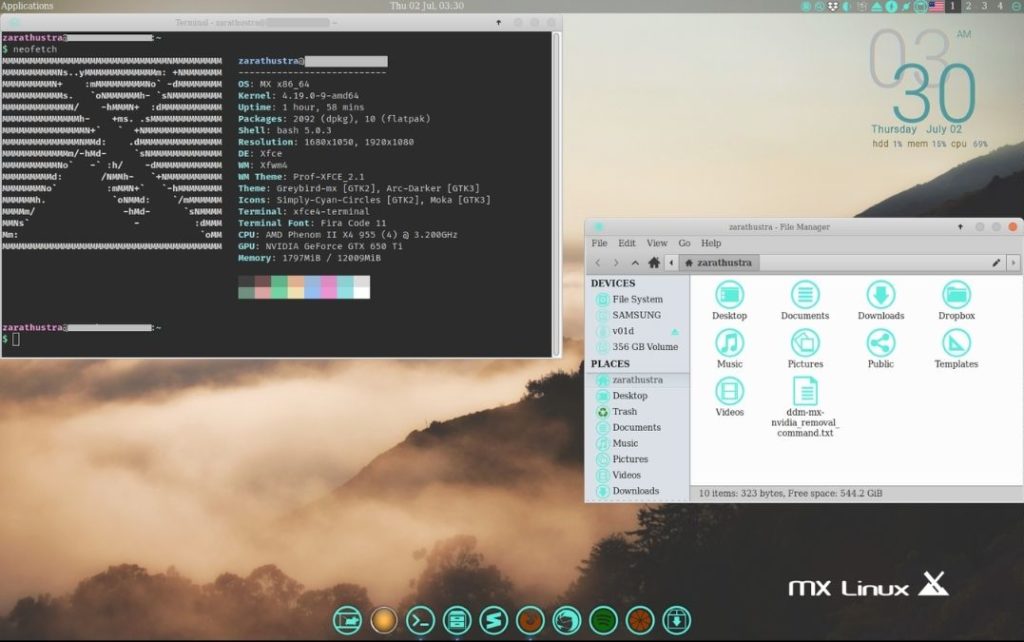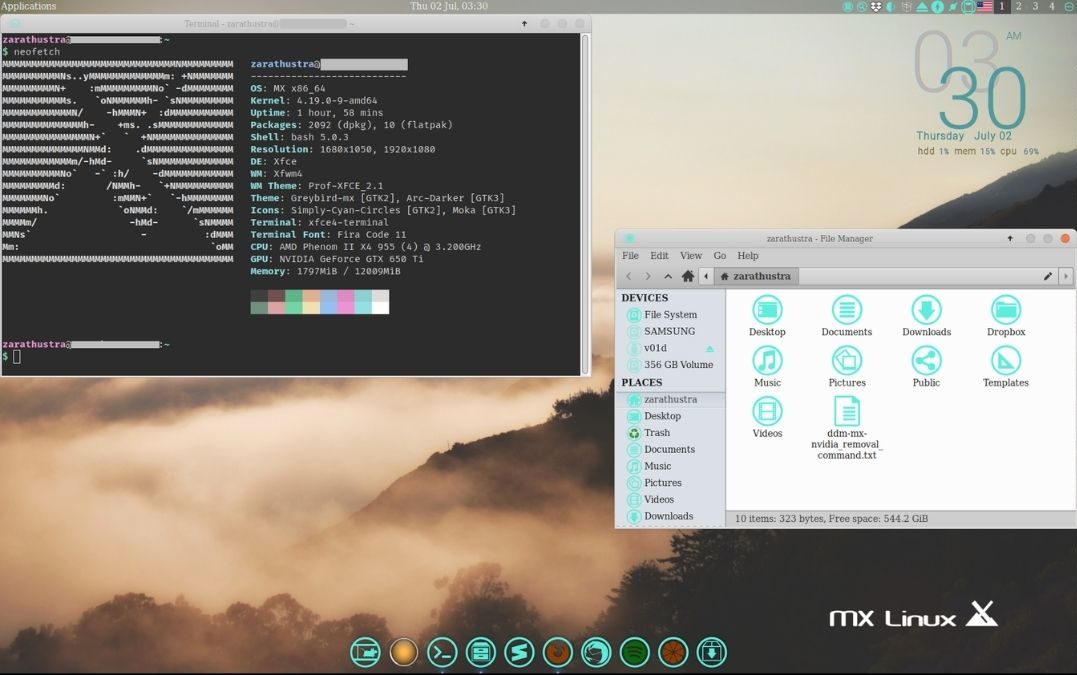 MX Linux, a joint venture of antiX Linux distro and MEPIC community, places itself differently when it comes to its highlights. Unlike other distros that call them lightweight or performance-focused, MX Linux labels itself as a midweight operating system.
Thanks to its easy installation process and familiar looks, the new users find themselves at home while using MX Linux. With a pretty good hardware recognition and automatic configuration for an out-of-the-box experience, this Debian GNU/Linux-based is also stable for dependable performance. The default desktop environment used by this beginner-friendly distro is Xfce.
Why Choose MX Linux?
A unique midweight approach
Familiar Xfce desktop environment
Easy installation and configuration
Visit the MX Linux website here.
7. Solus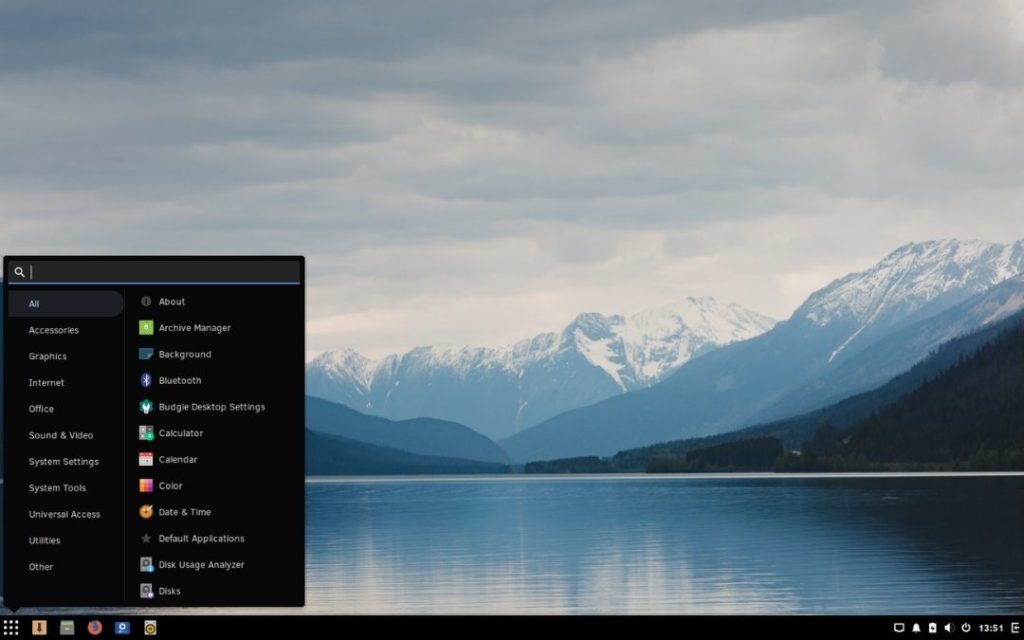 Solus is an independent Linux distribution that was built from scratch. It follows the "Install Today. Updates Forever" model that promises to deliver updates regularly with a rolling release model. Apart from offering installation media with various desktop environments, the Solus team has also created its own Budgie desktop environment.
Linux beginners will surely like the look and feel of the Solus as it's elegant and clean. Even though the dedicated software selection of Solus is smaller as compared to other distros, the applications are really refined to make the default software actually useful. The distro is also known for a smooth and hiccup-free experience when it comes to hardware issues. Also, as expected, the installation is smooth, and you can get a working system up and running in no time.
It also comes with pre-bundled development tools, which makes it one of the best distros for programming. It is also one of the best non-Ubuntu-based distros out there.
Why Choose Solus?
Beautiful user interface
Easy installation
Regular updates and excellent hardware support
Visit the Solus website here.
8. Deepin Linux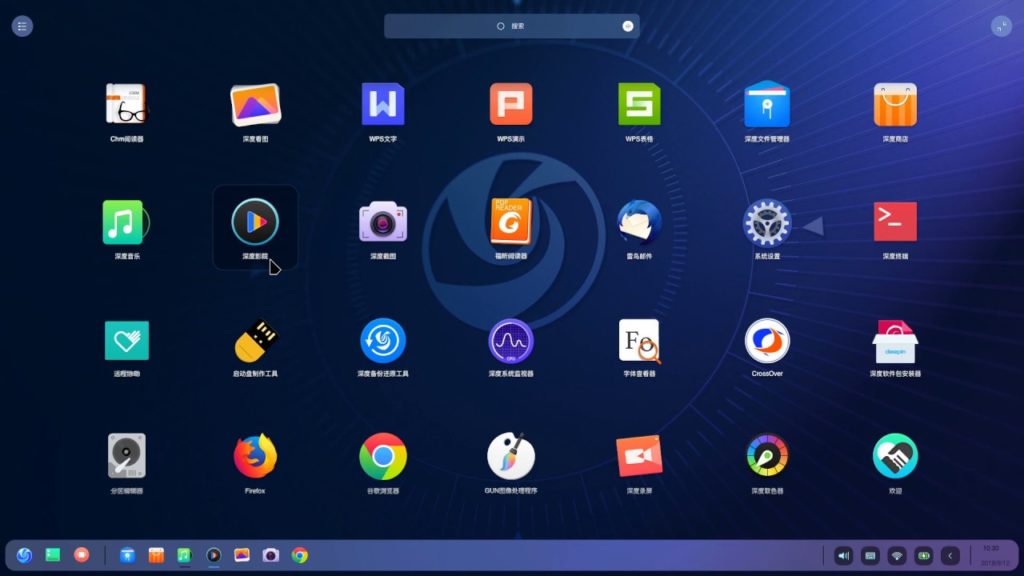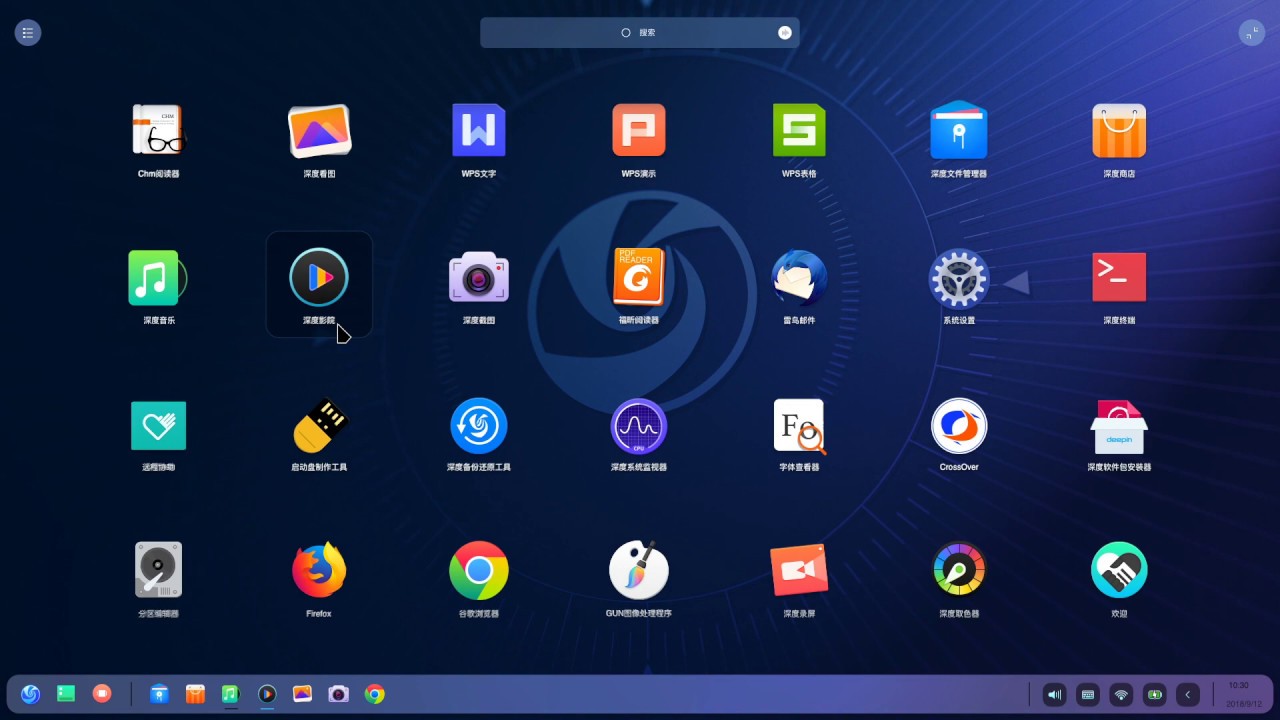 Just Like elementary OS, Deepin Linux is another visually appealing Linux distro for beginners. Developed by the Chinese Linux community, Deeping was created to provide a functional Linux desktop experience. One thing that sets Deepin apart is its installation process, which is one of the simplest.
Deepin Linux offers a newbie a clean and straightforward user interface. The icons and color theme look modern and are eye candy. To access the system settings, you need to access the right panel to manage all settings, users, themes, wallpapers, etc.
On the applications front, Deeping Linux manages to woo first-time Linux users. It comes loaded with many useful preinstalled programs like Chrome, Nautilus file manager, Deepin media player, USB Creator, PDF viewer, LibreOffice, etc. Even for experienced users, Deepin feels like a breath of fresh air. So, go ahead and give it a try. Deepin Linux uses the Deepin Desktop Environment (DDE).
Why Choose Deepin Linux?
Deepin's own desktop environment is visually pleasing
Beautiful and pleasant experience
Custom installer and system settings
Visit the Deepin Linux website here.
9. Manjaro Linux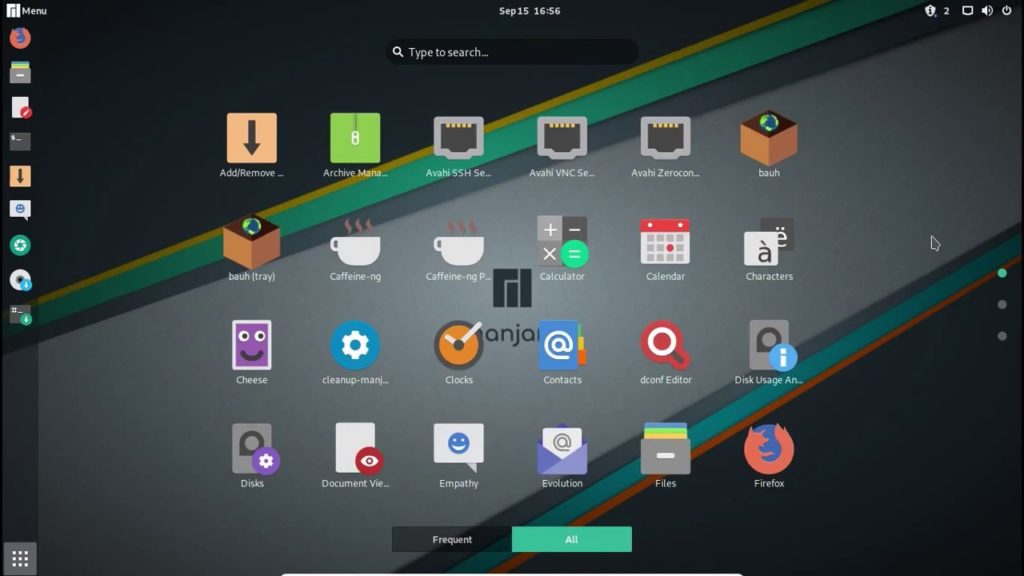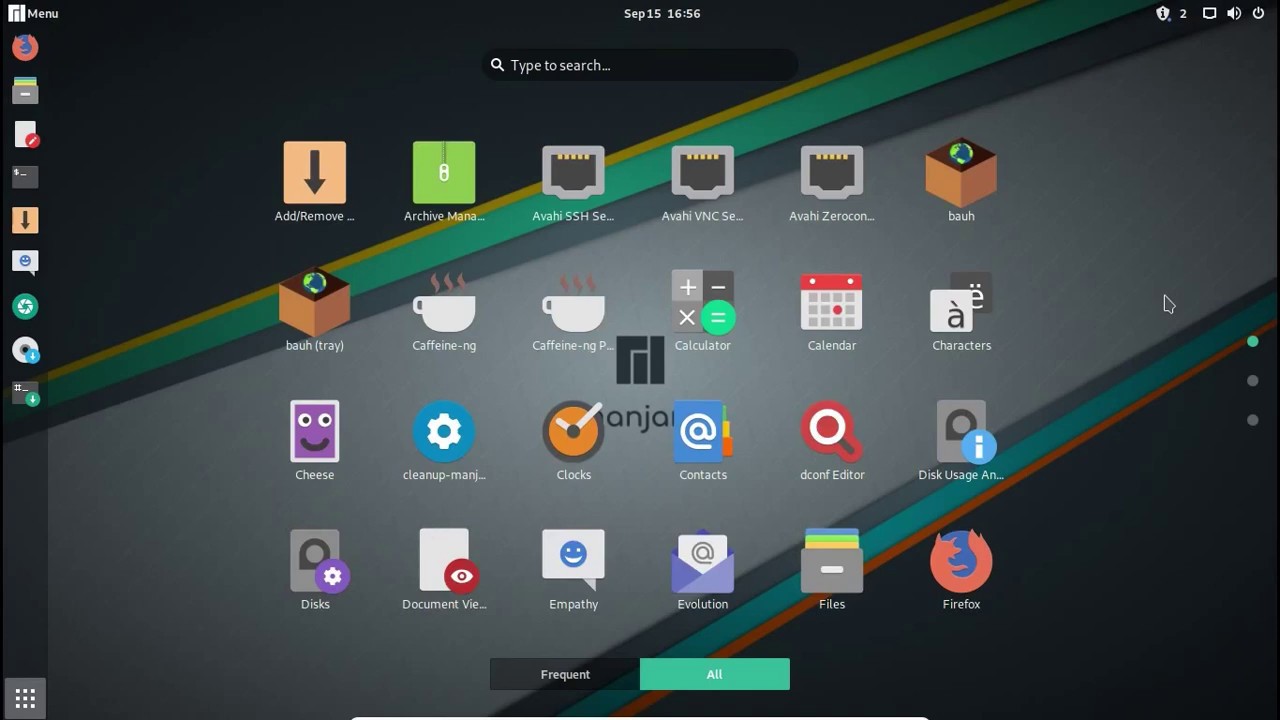 After Linux Mint and elementary OS, Manjaro is my third personal favorite Linux distro on this list of best Linux distros for beginners. Manjaro is one of the best non-Ubuntu Linux distributions for users tired of Ubuntu or Ubuntu-based distros. It's often called Arch Linux for human beings, and there are plenty of great reasons to support this argument. However, it's worth noting that its learning curve is steeper as compared to other solutions.
Manjaro is based on Arch Linux, and it's one of the fastest-growing Linux distributions around. It's an attractive and simple-to-use Linux distro that seems like a perfect Windows replacement. Manjaro maintains its package repositories and aims to add its user-friendliness to the power of Arch Linux.
It comes with its installer for easy installation. It should be noted that Manjaro is a Rolling Linux distribution, which means that it is continuously updated. Another great feature of Manjaro is that a beginner would love its ability to switch between different Linux kernels without a hassle. Major editions of Manjaro Linux are Xfce and KDE. There are other community editions as well.
Why Choose Manjaro Linux OS?
Power of Arch Linux without hassle
Easy to use
Rolling Linux distro
Great distro for Gaming
Fast growing community
Visit the Manjaro Linux website here.
10. Linux Lite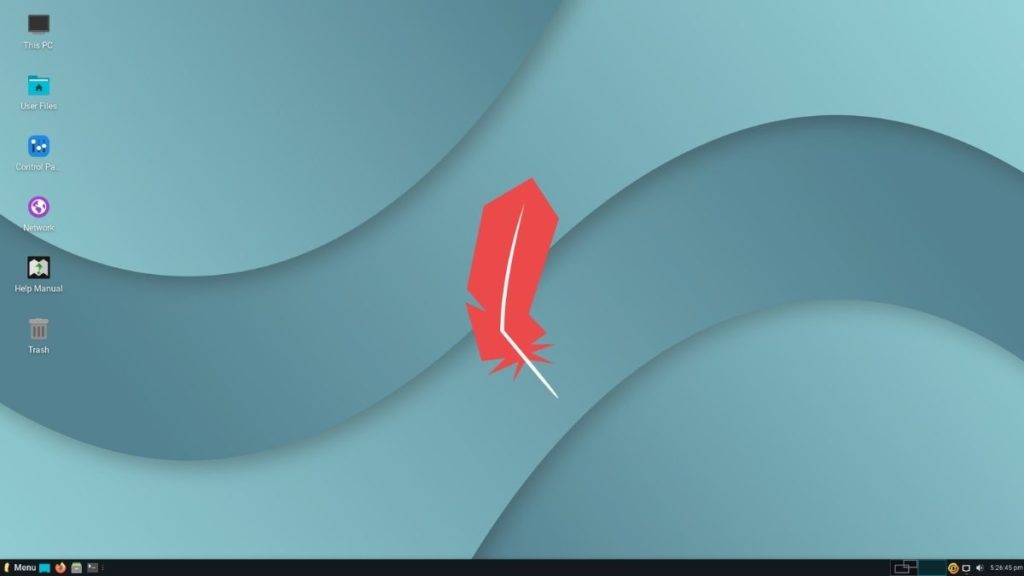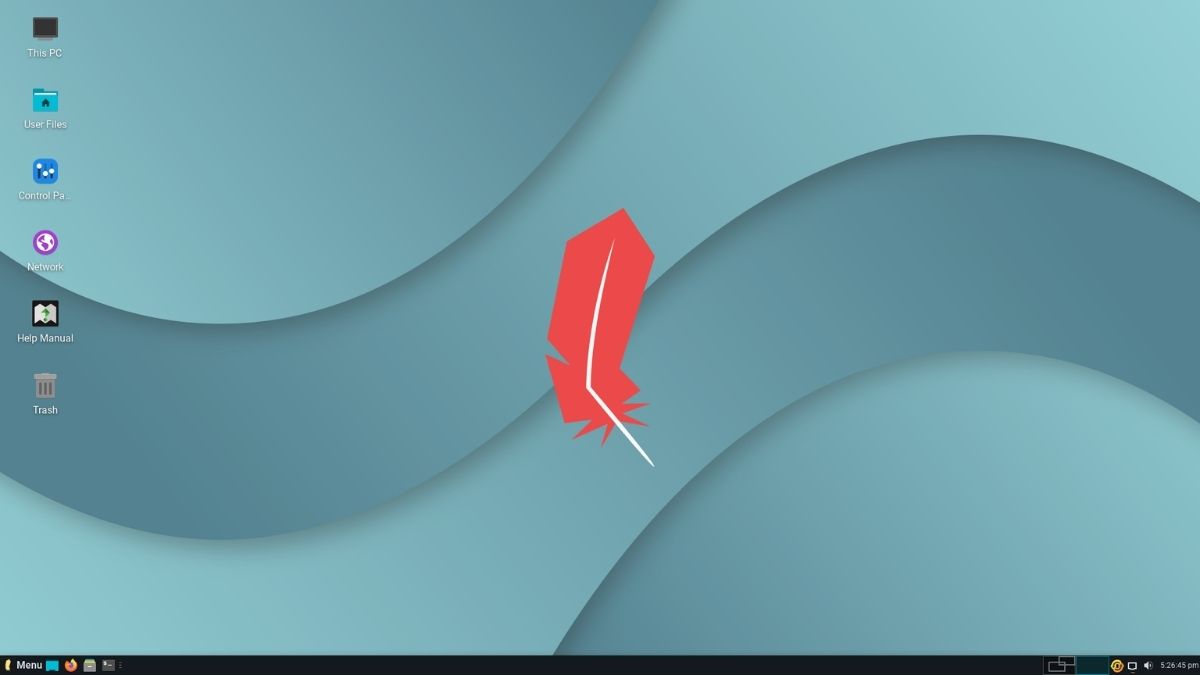 Wishing to use a Linux distro that's suitable for new users and loves your old PC? Well, in that case, you should try out Linux Lite. As the name suggests, it doesn't demand much from you. Based on the Ubuntu LTS releases, it's fully functional out of the box. What does that mean? It means that a new Linux user doesn't need to install extra software for performing daily chores. It includes Firefox, GIMP, LibreOffice, Thunderbird, VLC media player, etc.
Linux Lite has a menu similar to Windows, making things easier for Windows users who are planning to dive into the world of Linux. It also provides automatic upgrades for smooth operating. So, if you wish to try out Linux on your outdated laptop/PC, Linux Lite is the right choice. Linux Lite runs the Xfce desktop environment by default.
Why Choose Linux Lite?
Very lightweight Linux distro
A great choice for Windows users
Easy to use
Optimized for old hardware
Pre-installed software
Visit the Linux Lite website here.
Editor's recommendation:
If you're looking for a Linux distro that's overall best, you can go ahead with Linux Mint Cinnamon Edition or Pop!_OS. Apart from being beginner-friendly Linux distros, they're also powerful. If you have an old PC, we'd recommend settling with Linux Lite. Users who want to switch from Windows, Zorin OS, Deepin, and Linux Lite are popular choices.
In addition to these, check out our list of the best Linux desktop environments that you should try out in 2022.