Gaming on Linux has not always been straightforward as it is now. The community has struggled to get Windows games running on Linux thanks to the anti-cheat mechanisms in games making the job even more difficult. However, Proton has brought in a revolution in Linux gaming, and most of the Windows games can be played on Linux now.
For starters, Proton is a compatibility layer by Valve that helps translate DirectX Windows-only games to Vulkan on Linux. In this article, let's look at some of the best Linux Gaming distros that you can download and game on right now.
Best Linux Gaming OS/Distros For 2022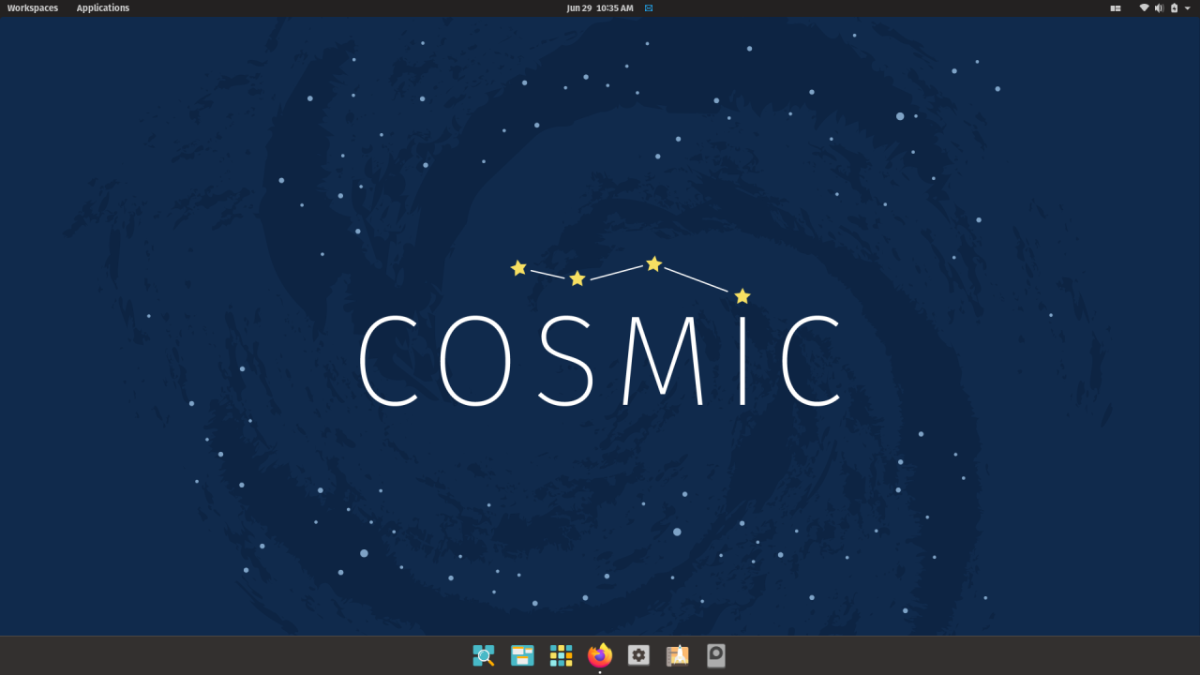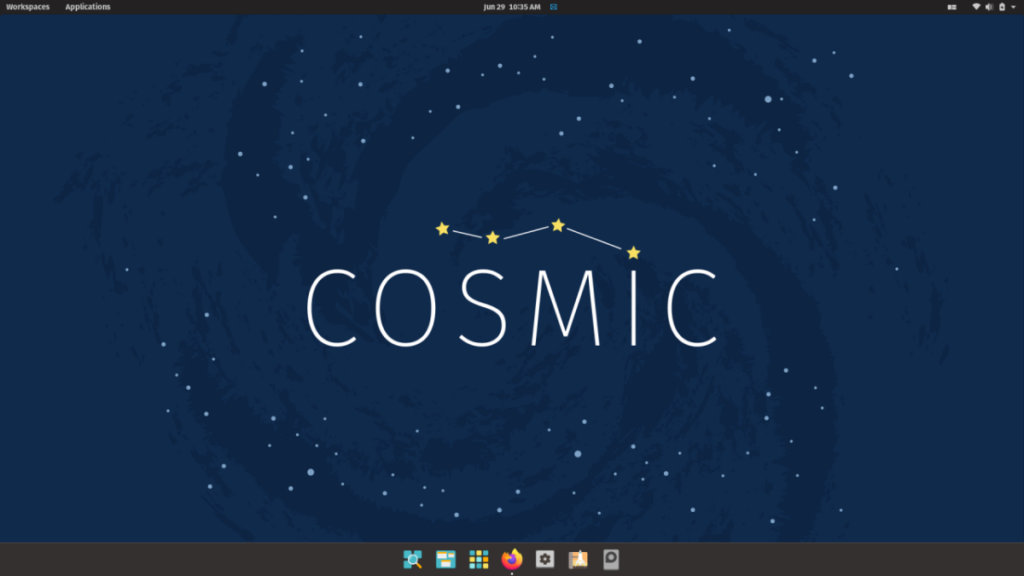 In 2017, System76, a well-known Linux hardware maker, decided to move from Ubuntu and offer their in-house distro Pop!_OS. What makes this distro unique is, it's fantastic for both beginners and seasoned alike. In our Pop!_OS review, we termed it the best Ubuntu-based distribution because it is a perfect choice for gaming and is built with a minimal set of Ubuntu packages and a customized GNOME DE called COSMIC for optimum performance.
What sets Pop!_OS apart when it comes to gaming is the dedicated ISO images for AMD/Intel and Nvidia hardware. The Nvidia image also includes the closed source Nvidia driver. This dedicated setup and attention to detail make the Linux gaming experience on Pop!_OS effortless.
Pros:
Pre-installed NVIDIA drivers
Minimal Ubuntu packages
Great features, look, and feel.
Cons:
GNOME-based COSMIC consumes significant system resources making it hard to run on older PCs.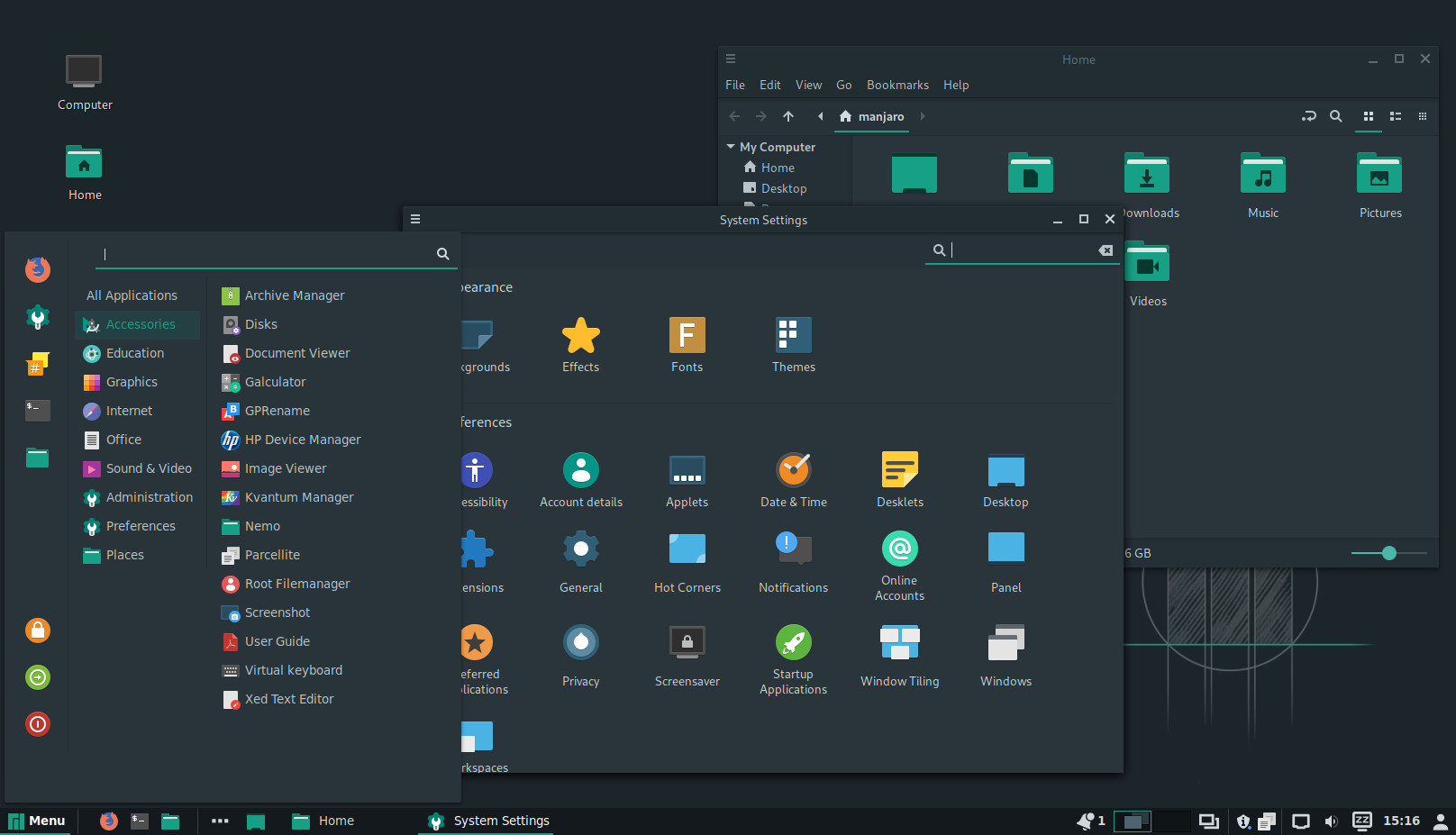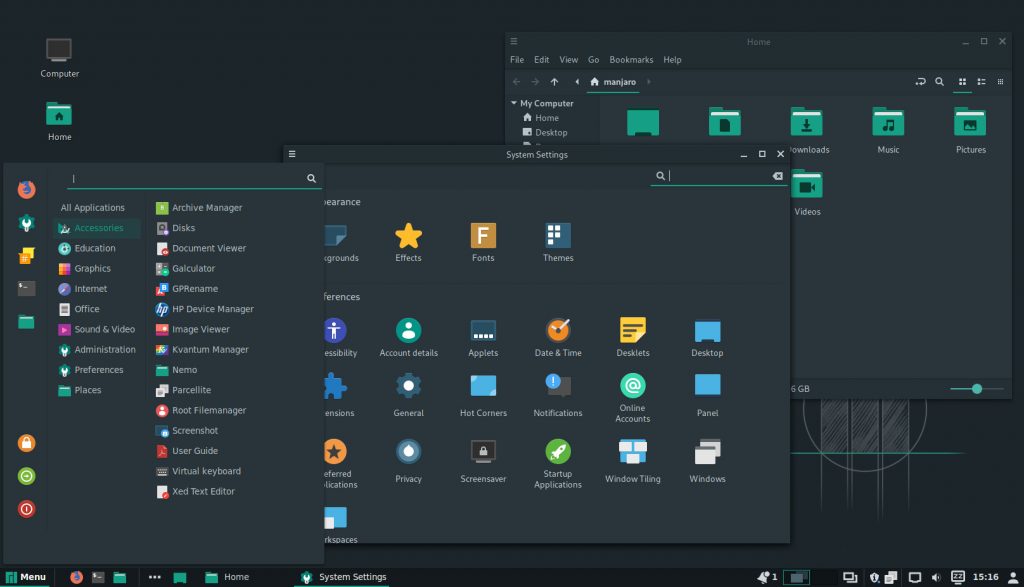 Manjaro has always been the star of the show in many of our previous articles, and it's our favorite Linux distribution. It's an Arch-based distribution that's very easy to install, which is not the cdase with pure Arch. The ease of setup and the UI elements (depending on the variant you choose) is also very well implemented. It's a perfect middle-ground for experienced and new users who want to enjoy using cutting-edge software.
Manjaro comes with Steam client preinstalled along with the gaming drivers for AMD Radeon and Nvidia, so you don't need to install them manually. Like Pop!_OS, controller support is also pretty great, and all the major ones work without any issue.
Pros:
Pre-installed Steam client and Graphics drivers.
Many DE variants to choose from.
Cons:
Not the most stable Linux distro out there.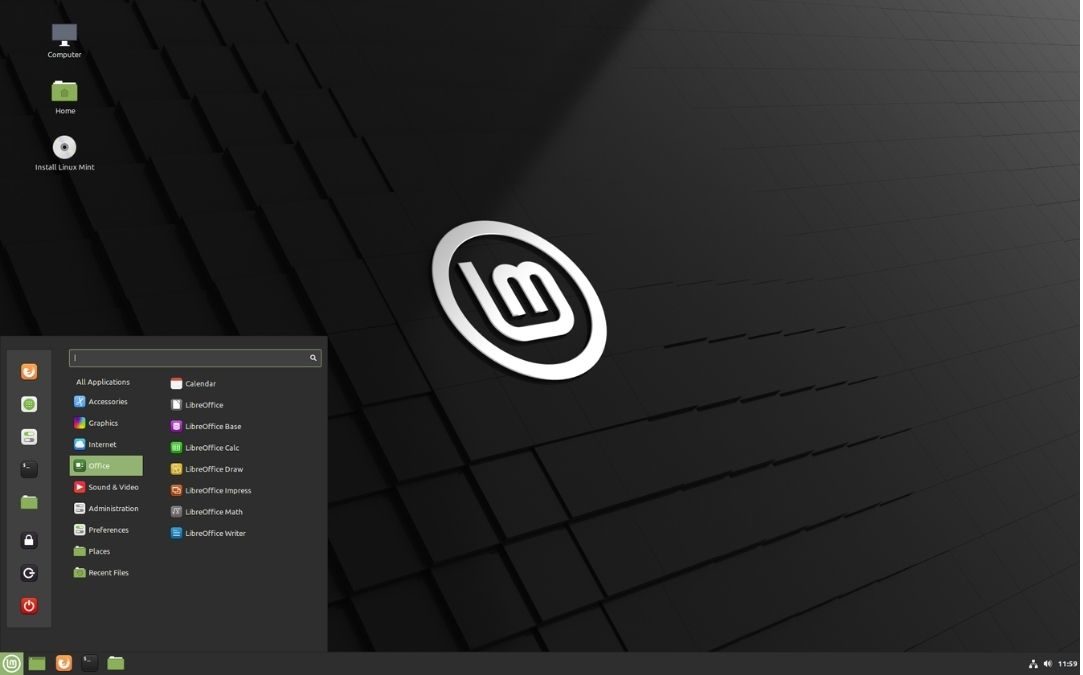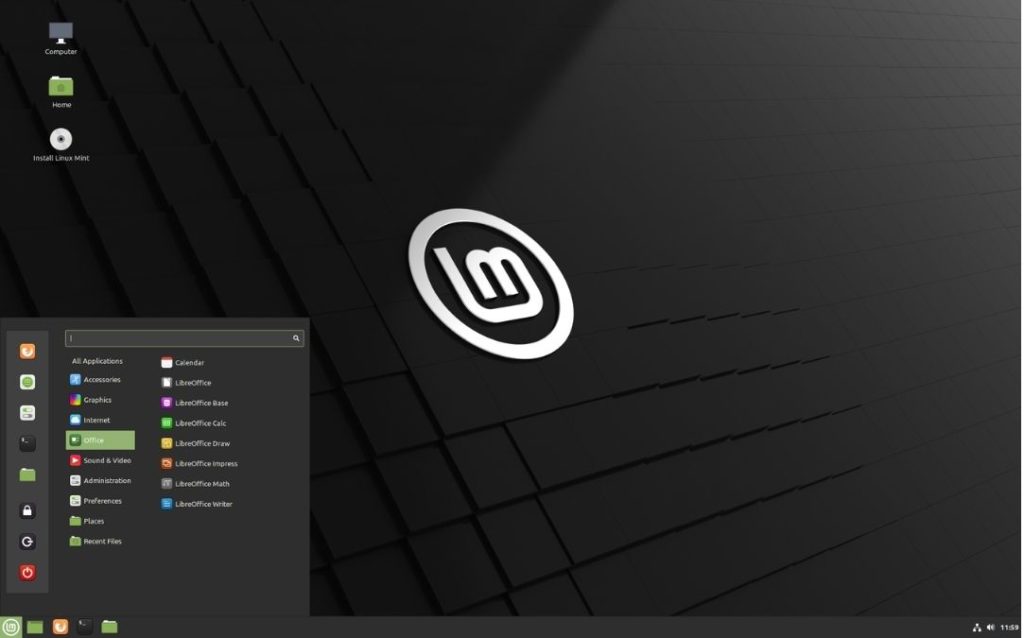 Any Linux distros list is incomplete without Linux Mint. Mint is usually known for its beginner-friendly experience, but it's also no slouch when it comes to gaming. While it doesn't come with Nvidia drivers preinstalled, installing them is a quick affair and requires minimal effort. The Cinnamon desktop environment is derived from GNOME and has a very shallow learning curve.
Users who grow tired of Windows lagging on their slow PCs are often recommended to try out Linux Mint because the UI has a Windows vibe going for it. It's also very smooth to run on ancient computers and has several features that set it apart from other operating systems. Overall, it is a suitable Linux distro for gaming.
Pros:
Lightweight Cinnamon desktop environment.
It's Ubuntu-based; hence supports Ubuntu packages.
Works out of the box without any hassle.
Cons:
No pre-installed proprietary Nvidia drivers
Also, check out our article on list of Free Games Websites For Online Gaming in 2022 here!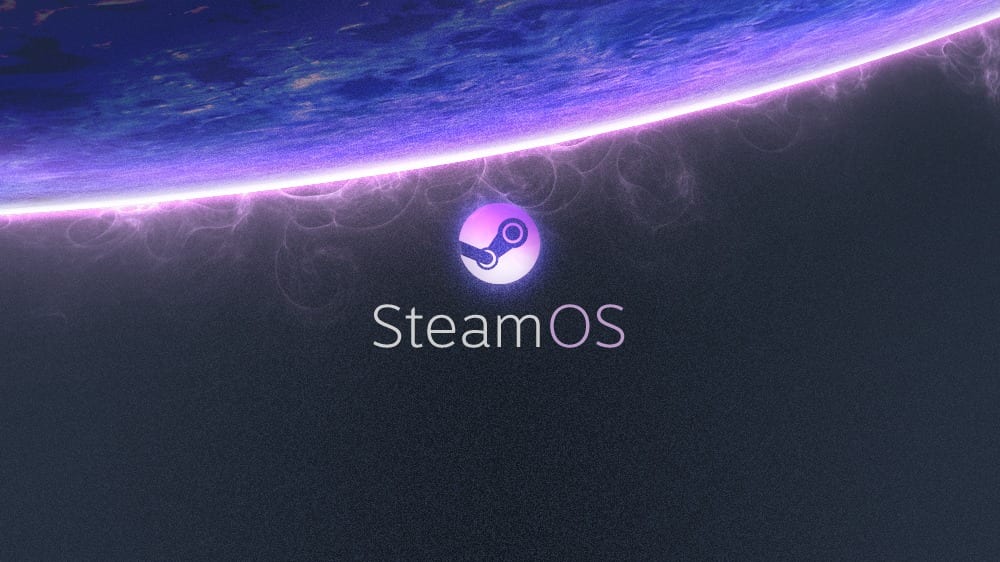 SteamOS was one of the most popular distributions for gaming when it originally came out in 2013, but after 2019, it was sidelined. But most sources stated that "Valve has plans to go back to SteamOS," but we didn't hear anything from the giant until this year when Valve announced Steam Deck, a handheld console that will run SteamOS 3.0 with KDE Plasma on top of Arch-Linux. SteamOS 2.0 provided a pretty polished experience and was very successful as a gaming distro.
However, SteamOS 3.0 is not out yet. We were not sure if it'd be made available for the general public as it's a part of Steam Deck, but in their recent Steam Deck developer live stream, Valve said it would be available for everyone, but there's no solid release date yet. Based on how well SteamOS was received, don't be surprised if SteamOS 3.0 gains the top spot on our list next year.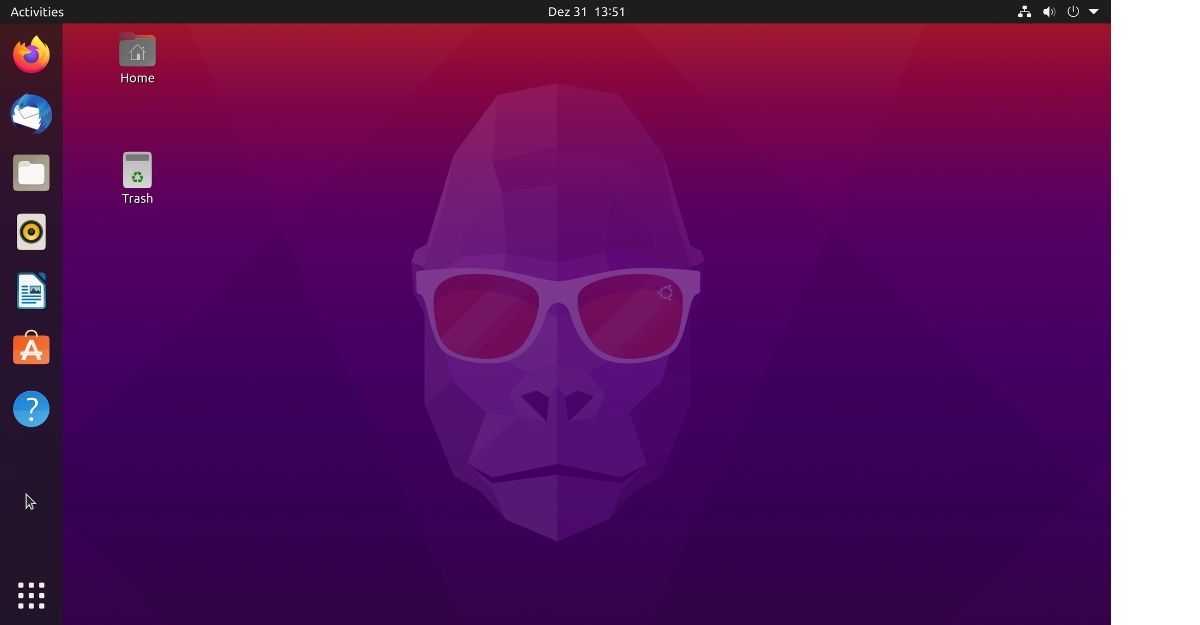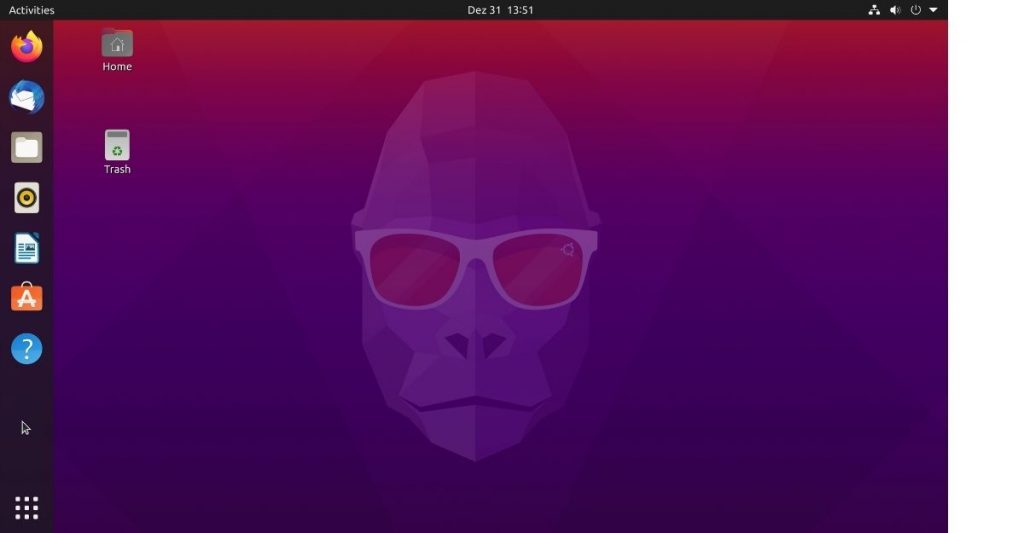 Surprised to see Ubuntu in the list of best Linux gaming distros? Ubuntu is actually a very popular distro of choice for gaming. A lot of people use Steam and Ubuntu to turn their Linux systems into gaming machines.
While the latest Ubuntu releases have made gaming on Linux a lot more feasible, the distro doesn't ship with the most up-to-date components; hence, Pop!_OS is still a considerably better choice for gamers.
Pros:
Great distro for Linux beginners.
GNOME is easy to use.
Cons:
No proprietary Nvidia drivers pre-installed.
Snap package management is very slow.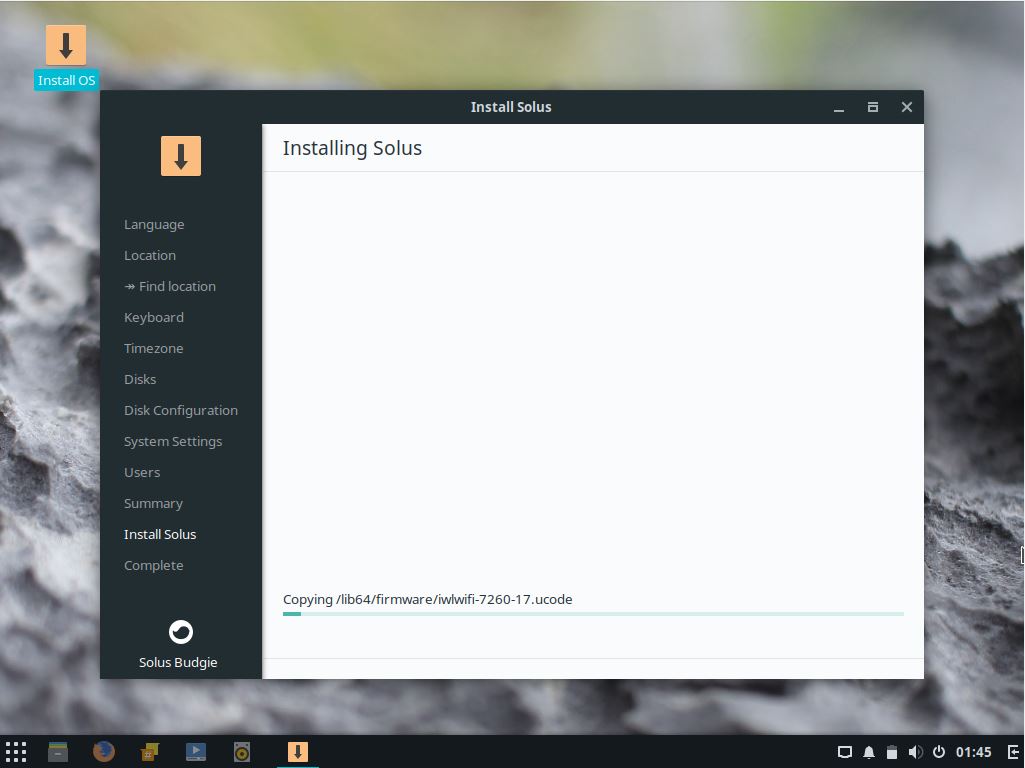 Solus is one of the fastest-growing Linux distros, being picked up by both experienced and new users. We've already mentioned it in our 4 Best Linux Distros for Beginners That Are Not Ubuntu-Based article. As it's a rolling distro, it gets all the latest updates. But what's in it for gamers?
Solus comes with Steam integration, which improves the gaming experience. In default mode, Solus disables Steam runtime and uses its runtime for better performance and integration. One should also note that it is an independent Linux distro. This free and open-source gaming OS comes with various choices: Budgie, MATE, and GNOME editions.
Pros:
Many desktop flavors to choose from.
Great visual appeal.
Rolling release with cutting-edge updates.
Cons:
Beginners might find it hard to get used to.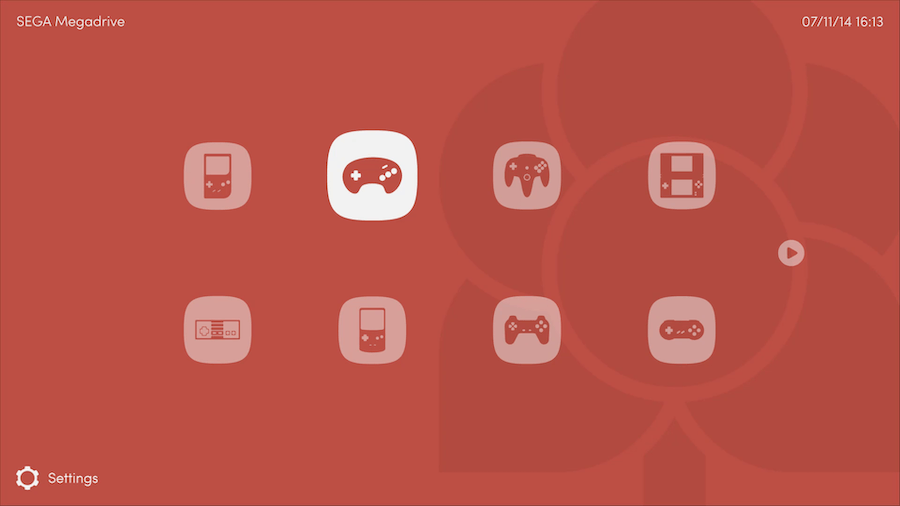 Based on the OpenELEC Linux distro, Lakka Linux isn't anything like your regular Linux distribution. If you're an Arcade or Retro game lover, look no further as Lakka Linux is the answer to all your problems. This top Linux gaming distro has the power to transform your computer into a gaming console.
Talking about the hardware, Lakka Linux supports PC, Raspberry Pi, CuBoxi, HummingBoard, Odroid C1, UDOO, Banana Pi, etc. This lightweight gaming distro supports automatic joystick configuration. Its other features are multiplayer, shader, netplay, rewind, savestates, etc.
Pros:
Great for retro gaming.
Good controller support.
Lots of retro gaming emulators.
Cons: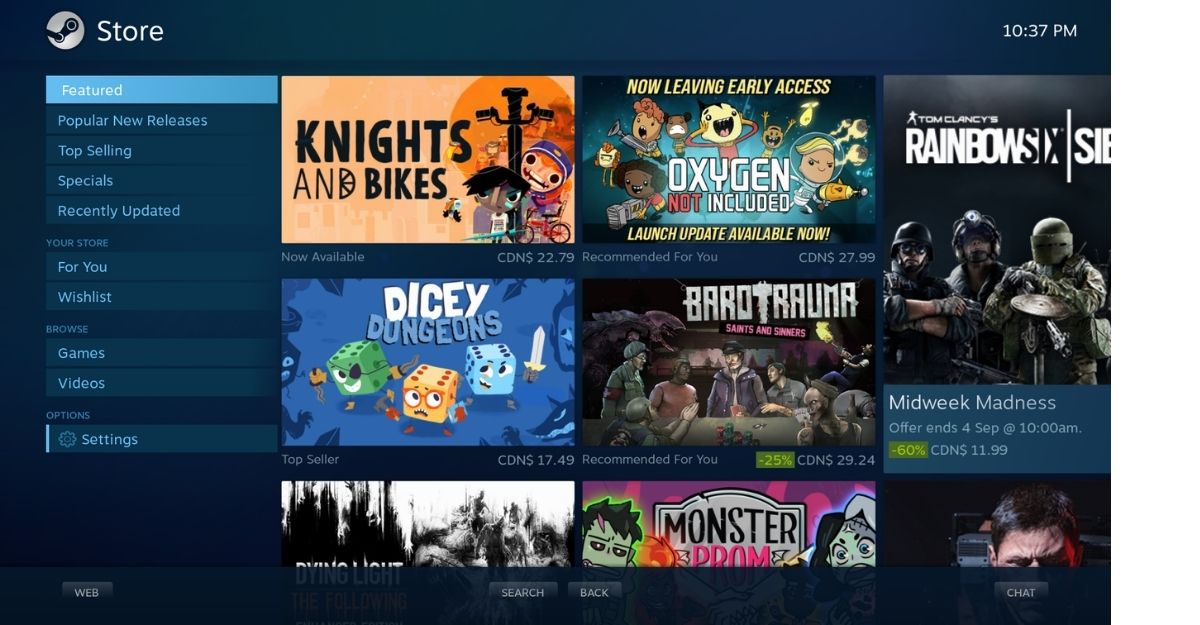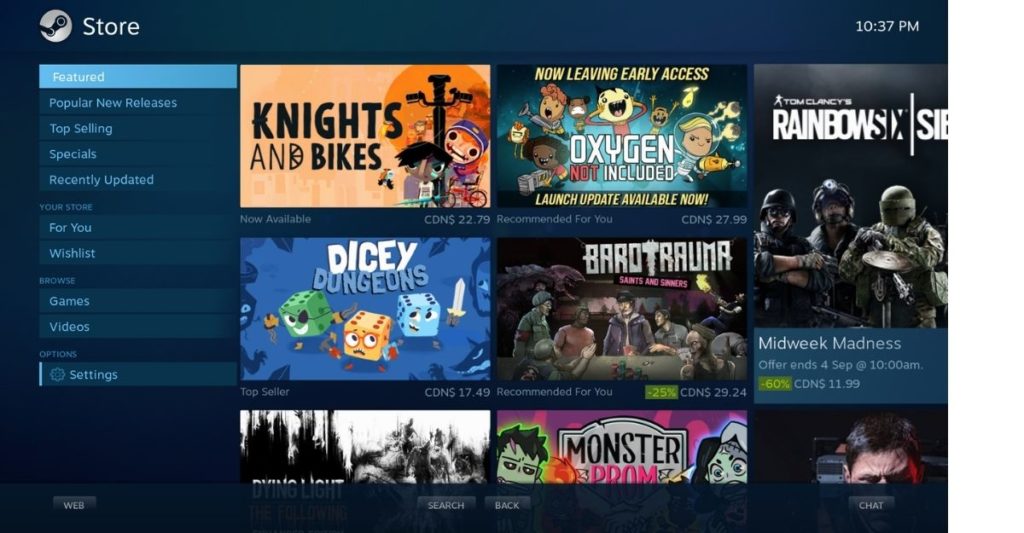 We have previously mentioned ChimeraOS in our how to choose a Linux distro for gaming article. It is an arch-based alternative to Steam OS. After installing it on your PC, it will directly boot into Steam Big Picture. It is a new Steam mode designed to be used with TVs and Game controllers, for starters.
Installing ChimeraOS transforms your computer into a mini gaming console. Additionally, non-steam games can also be played thanks to Steam Buddy. If most of your games are on Steam, and if you have a spare PC and want to convert it into a gaming console, you can try out ChimeraOS. To find out all the games that the OS supports, visit the official page by clicking here.
Pros:
Great for people who have most of their games on Steam.
Pleasant UI.
Good gamepads compatability.
Cons:
Limited list of games and compatability.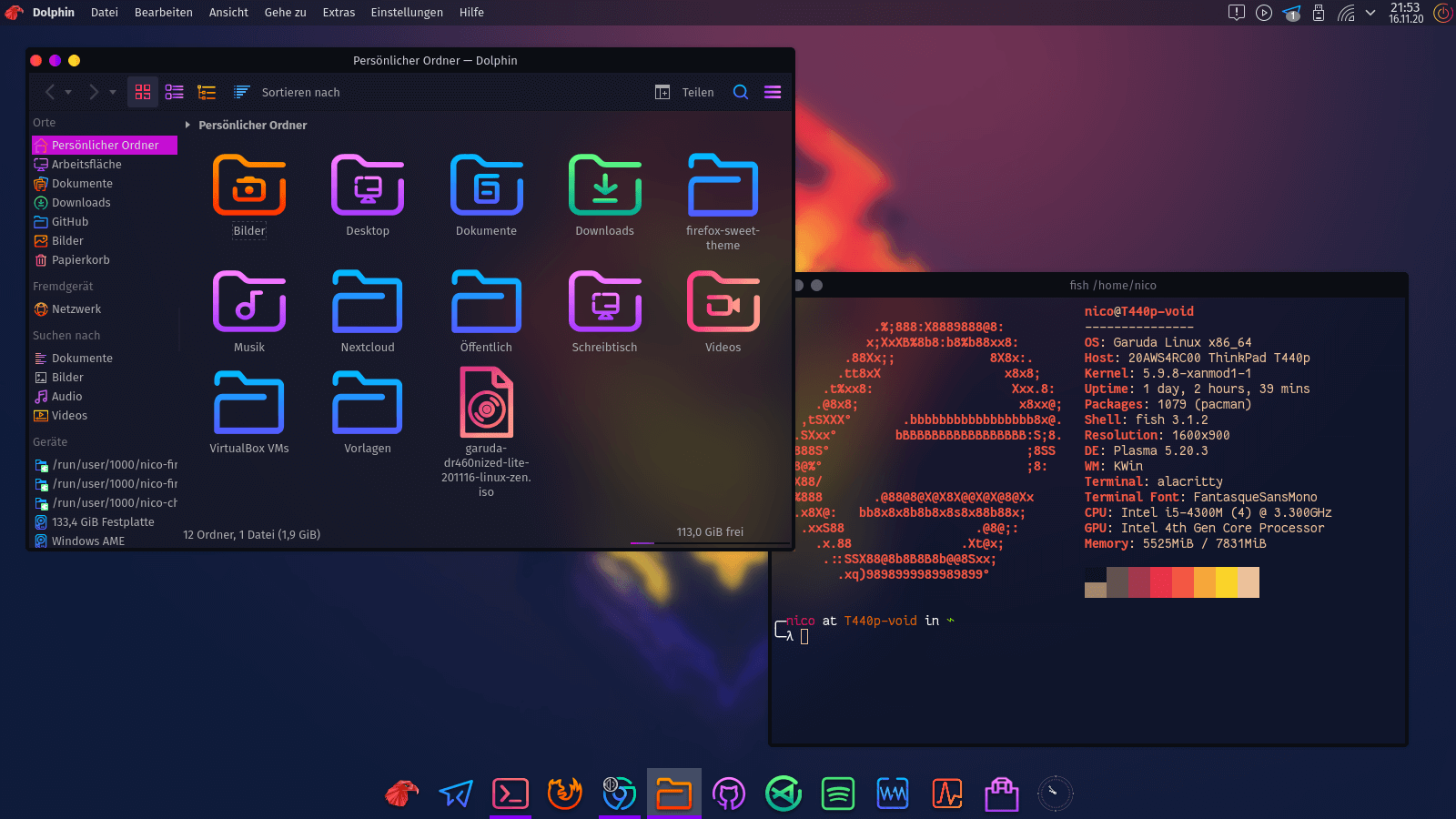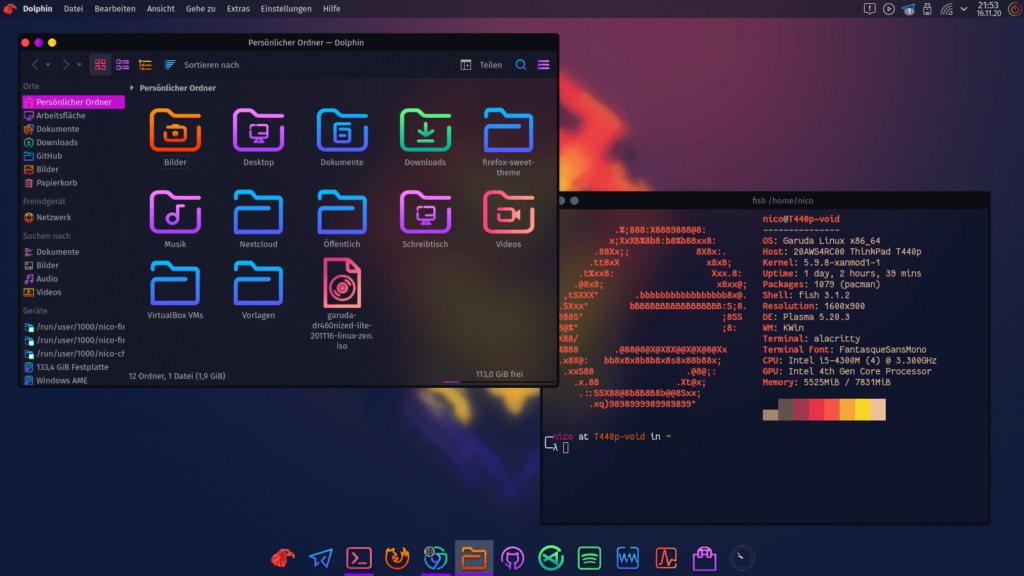 The second last entry on our list of best Linux for gaming is Garuda Linux Dragonized Gaming Edition. The number of gaming features that this distro offers is above any other Linux distro that you'll find on this list.
The flagship variant of Garuda is an Arch-based Linux distro with KDE Plasma desktop environment, which has some serious gamer vibes going for it. If you don't like Plasma, you can choose from Xfce, GNOME, LXQT, and many other desktop environments (Without gaming features).
What makes this distro stand out is its in-house Zen Kernel, which promises better performance and gaming responsiveness, and pre-loaded apps, libraries, and tools like Steam, Heroic Games Launcher, itch, Lutris, Minigalaxy WINE, Boxtron, Proton GE custom, DXVK, faudio, vkd3d GOverlay, ReplaySorcery, SteamTinkerLaunch, MangoHud, Gamemode and vkBasalt
CoreCtrl, DisplayCAL, NoiseTorch, OBS Studio, KeyboardVisualizer, OpenRGB, FancontrolGUI, and Piper are also a part of the Dragonized Gaming Edition.
Pros:
Pre-installed/included gaming-related apps, tools, and libraries.
Arch-based for cutting-edge updates.
Feature-rich KDE Plasma DE.
Lots of desktop environments to choose from.
Cons: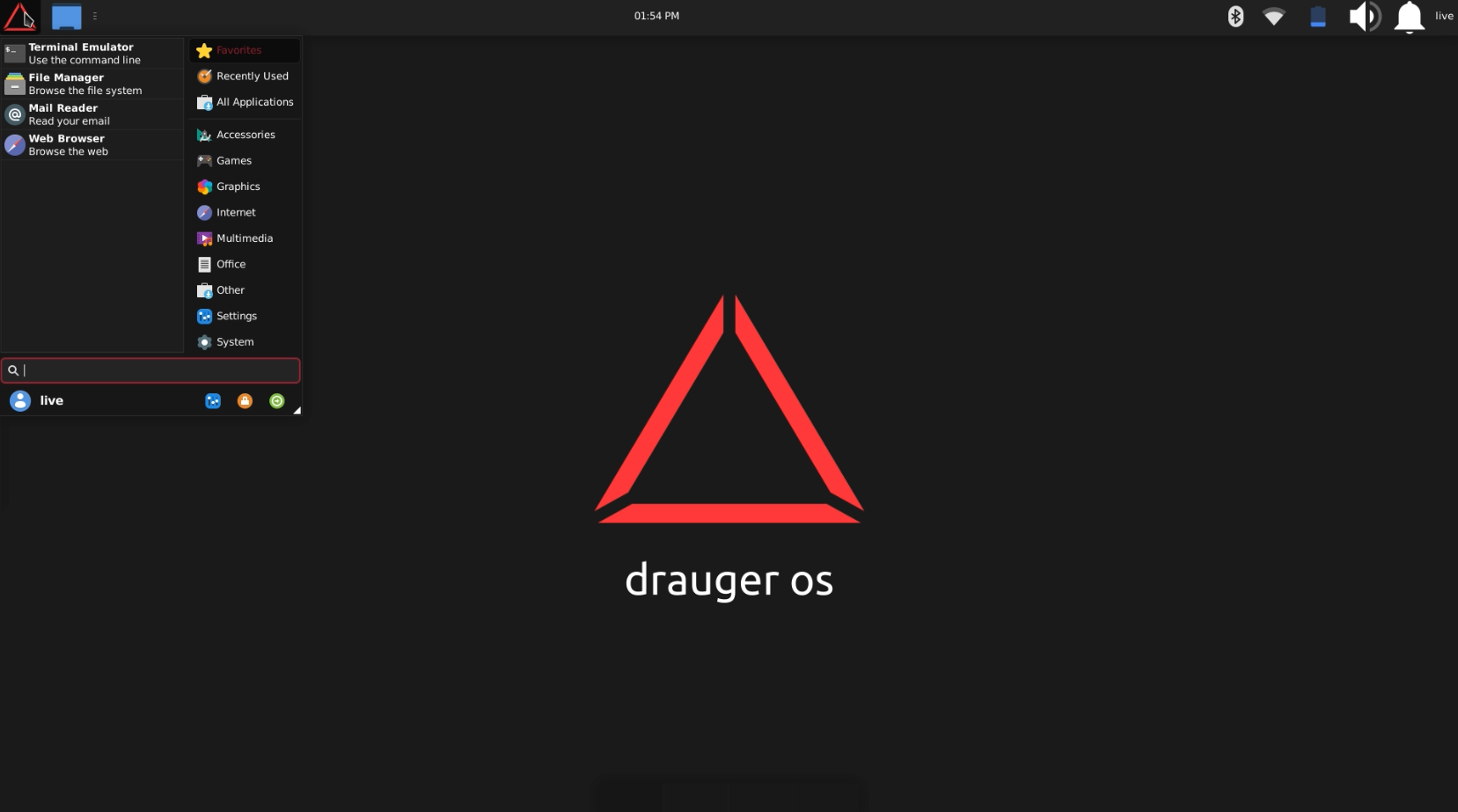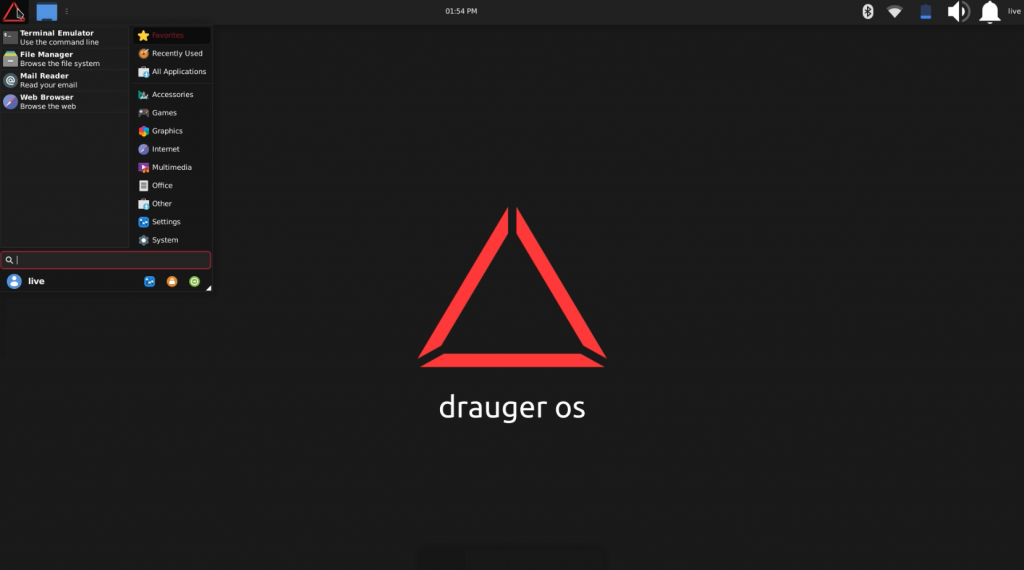 The last contender on our list is Drauger OS. It is yet another Ubuntu-based gaming distro that looks promising.
Like Garuda Linux Dragonized Edition, Drauger OS also comes with a custom Kernel, but the same changes in every new release. The latest Xanmod kernel promises to deliver higher performance and stability. However, the developers suggest not to use it as your daily driver for tasks other than gaming.
Pros:
Tweaked custom kernel for maximum performance and security.
Five years of updates thanks to Ubuntu LTS.
Cons:
Not your everyday Linux distribution.
Similiar Linux Distros Articles
How To Choose The Best Distro?
You may have seen people debating online about which distro is the best, but the reality is, it depends on your preferences. Ubuntu or Ubuntu-based distros like Pop!_OS work very well for gaming and daily usage, whereas if you're looking for a hardcore gaming distro, Garuda and Drauger are great Linux distro options. The driving force behind open-source is the number of choices that you can make. Don't like a distro, switch to another one, and you'll ultimately find the one that suits you the best.
Conclusion
We cannot thank enough Valve and every developer and contributor working on the Proton compatibility layer and other open-source projects and for improving Linux gaming. The launch of Steam Deck has also got more developers on the Linux gaming bandwagon, including the anti-cheat developers like EAC and BattlEye.
If we had to choose a distribution for gaming, Pop!_OS is definitely what we'd suggest you go with too. It just works out of the box, and setting it up is not much of a hassle. Not to mention, the features COSMIC includes make Pop one of the best Linux gaming distros.
However, if you don't like Ubuntu-based distributions, you can choose Manjaro. For hardcore gaming, Garuda Linux Dragonized Edition is also a great distro.
What are your choices? Which operating system for Linux gaming do you prefer? Would you like us to review any of the gaming distros listed on this list? Let us know in the comments section below.
FAQs
Is Linux good for gamers?
Yes, it is, and it's improving thanks to continued efforts from the open-source community. To give you an example of how Linux has improved gaming, 17,000 out of 20,000 Steam games now work on Linux. More games will be added soon once BattlEye and EAC get into the stable releases of Proton.
Which Linux Distro has the best graphics?
What makes a Linux distro good at handling games is the software optimizations. In that regard, Drauger OS, Garuda Linux, and Pop!_OS are the best distros when it comes to better graphics optimizations.