Gaming on Linux scene is improving each year with better hardware support and increasing support from game developers. There are tons of amazing games on Linux that one can install and play with ease.
Apart from installing Wine and Steam in established distros, gamers are using Linux gaming distros like Steam OS to get a better experience. These dedicated gaming distros are specifically built to address your gaming needs, thanks to better hardware support and tons of preinstalled tools. To help you out, we've tested and prepared a list of the best gaming distros for Linux.
But before going ahead and reading about the best Linux gaming distros, don't forget to take a look at our most-visited Linux distro lists:
Best Linux Gaming OS/Distros For 2019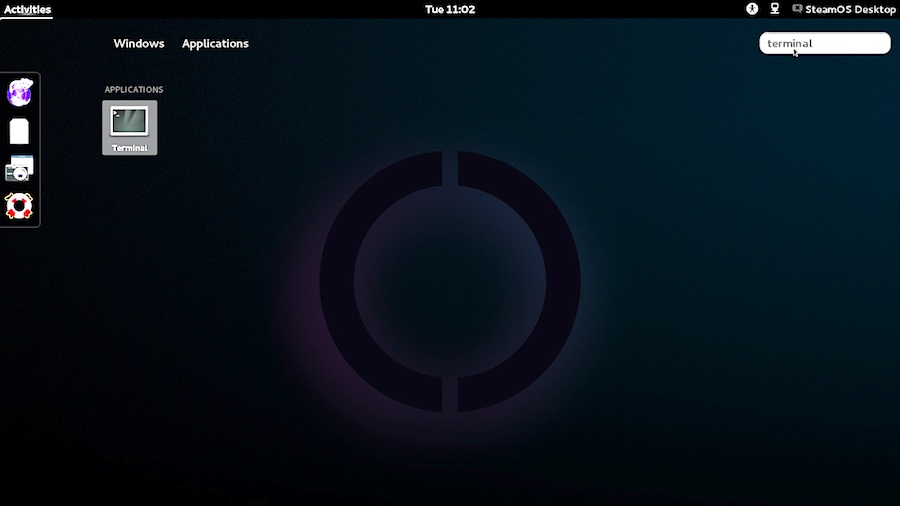 For those who don't know Steam is an online game distribution platform. Valve, the company behind Steam, created SteamOS. Steam OS is based on Debian, and it comes with additional Linux kernel tweaks to improve the gaming performance of the OS. Undoubtedly, Steam OS is one of the best Linux gaming distros out there that gamers use. With time, SteamOS has gained popularity as a top Linux gaming solution which is used for creating Steam Boxes.
SteamOS has been chiefly designed for playing games which are available on Steam Store. Coming with GNOME desktop environment, it doesn't have tons of inbuilt features apart from playing games and web browsing. While the operating system, i.e., Steam OS, is open source, the actual Steam gaming client is closed source. It supports various GPUs, gamepads, and hardware.
Best Steam OS features for Linux Gaming:
Built for light performance
Support for high-end games
Intuitive UI
Large collection of games
Compatible with lots of joysticks/gamepads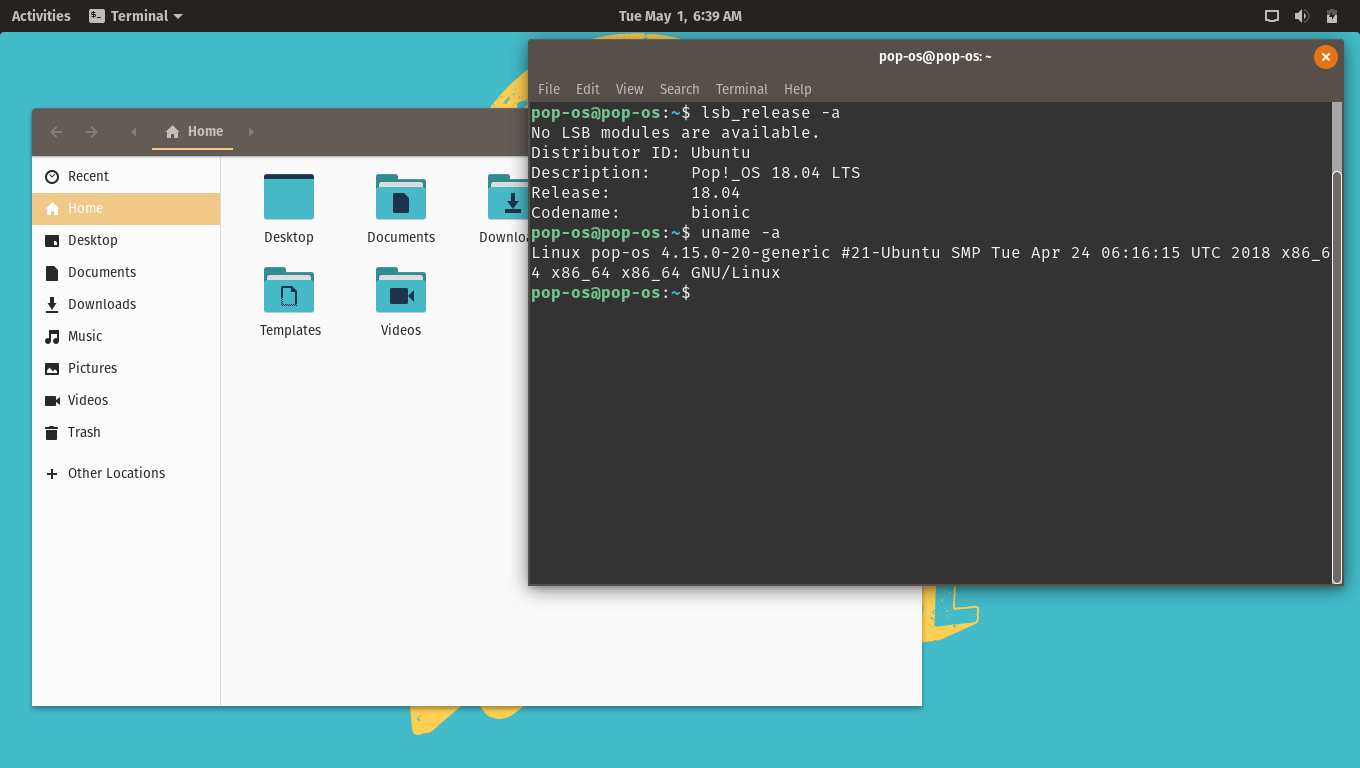 In 2017, System76, the well-known Linux hardware maker, decided to release their version Linux distro in the form of Pop!_OS. This Linux gaming OS is based on Ubuntu and it follows the Ubuntu release cycle as well. What makes Pop!_OS the perfect choice for gaming is the fact that it's built with a minimal set of Ubuntu packages and a lightly customized GNOME shell for optimum performance for apps and games.
What really sets this operating system when it comes to gaming is the dedicated ISO images for AMD/Intel and Nvidia hardware. The Nvidia image also includes the closed source Nvidia driver. This dedicated setup and small-small changes make the Linux gaming experience on Pop!_OS effortless.
Pop!_OS features for Linux gaming:
Minimal Ubuntu packages
Light tweaks to GNOME
Separate downloads for Nvidia and AMD GPUs
Refreshing look and feel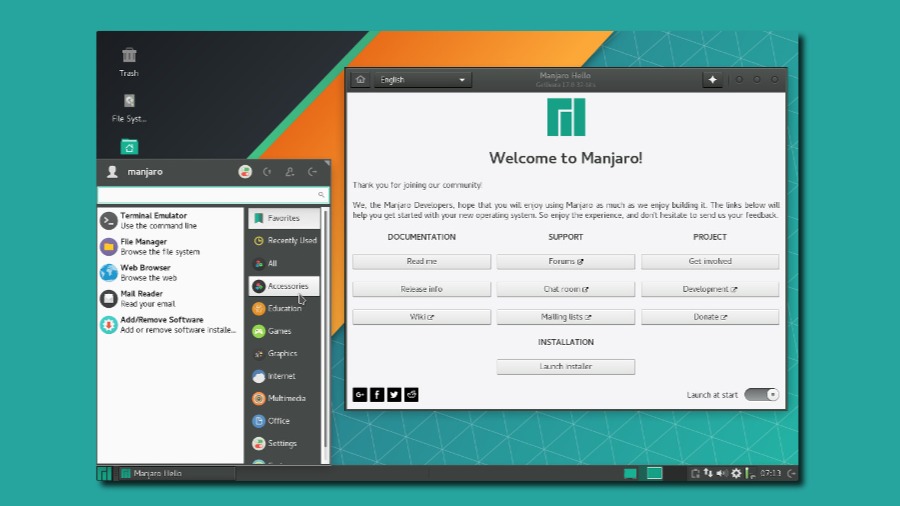 As I've mentioned numerous times in my articles on Manajro Linux, it's my favorite Linux distro. I love the ease of setup, color scheme, icons, flexibility, and a lot more about this Arch Linux-based distro. It's a perfect middle-ground for experienced and new users who want to enjoy using cutting edge software as well as stability.
Manjaro comes with Steam client pre-installed along with the gaming drivers for AMD Radeon and Nvidia GeForce, so gamers don't have to perform those extra steps. Just like Pop!_OS, controller support is also pretty satisfying and all the major ones work without any issue.
Why Manjaro for gaming:
Extensive Arch Linux documentation
Pre-installed Steam and drivers
Polished Linux distro for daily usage and gaming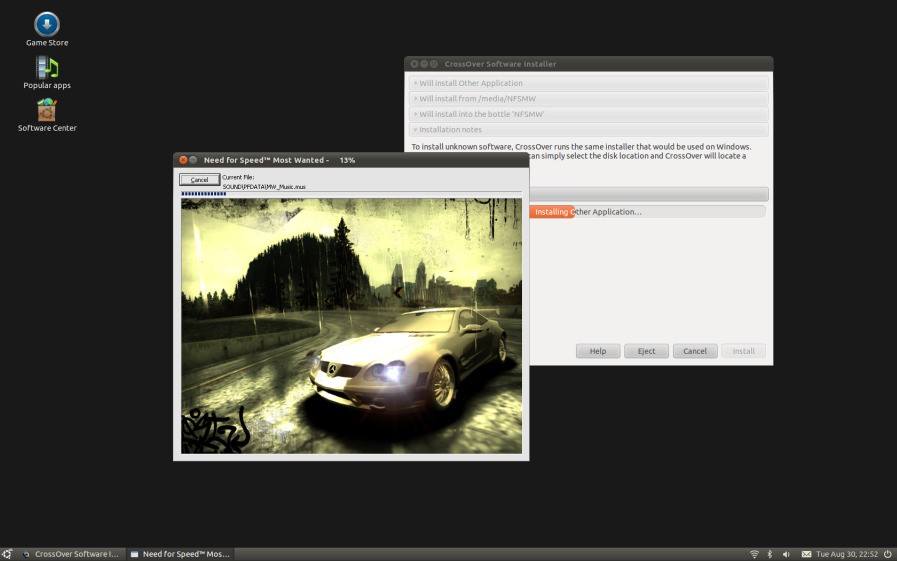 The #2 Linux distro in our quest to list the top Linux gaming distros, is Game Drift Linux. Just like other popular Linux distros, it is open source. Derived from Ubuntu, Game Drift Linux is created for hardcore gamers. A relatively newer distribution, it offers a pleasant gaming experience, thanks to its Game Store and CrossOver Games platform. CrossOver lets you access about 1,500 Windows games.
Game Drift Linux gaming operating system features a lightweight MATE desktop environment. You can access the main menu and use applications using the taskbar at the bottom of the screen. The overall look of this distro for gameplay will surely look familiar to Windows users.
Best Game Drift Linux features for gaming:
Its very own game store
Fast and simple Linux experience
Installable on USB drive or HDD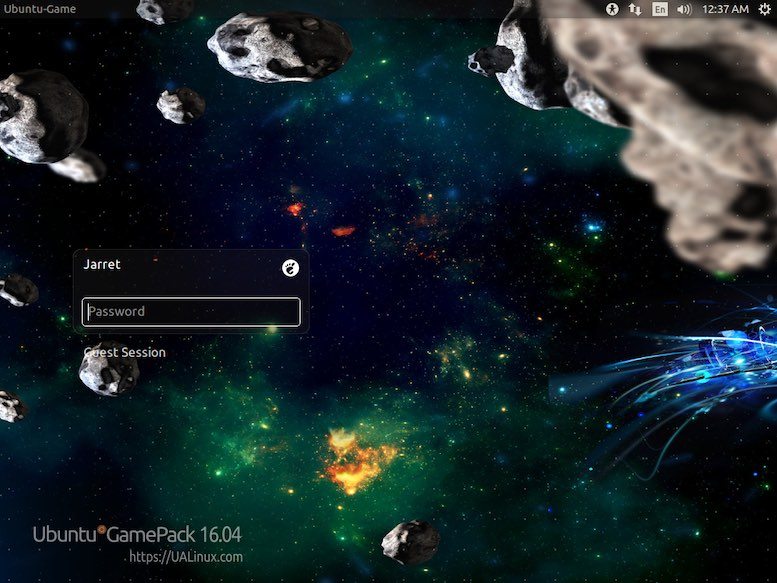 Apart from the official Ubuntu spins like Ubuntu MATE, Xubuntu, Kubuntu, Ubuntu Studio, etc., this popular open source operating system has tons of unofficial spins. Ubuntu GamePack is one such spin, which aims to become a great Linux distro for gaming enthusiasts. The creators of Ubuntu GamePack say they've created a distro to provide a guaranteed start of hundreds of games.
Ubuntu GamePack ships with Steam and Lutris gaming platform for delivering games to you with ease. It also comes with PlayOnLinux and Wine clients pre-installed. As a result, you can easily install Windows games and enjoy a great gaming session with your friends. Thanks to the pre-loaded Java and Flash, you also don't feed many issues playing online games.
Best features of Ubuntu GamePack distro
Familiar Unity environment
Pre-installed Steam, Lutris, Wine, PlayOnLinux
Flash and Java are preinstalled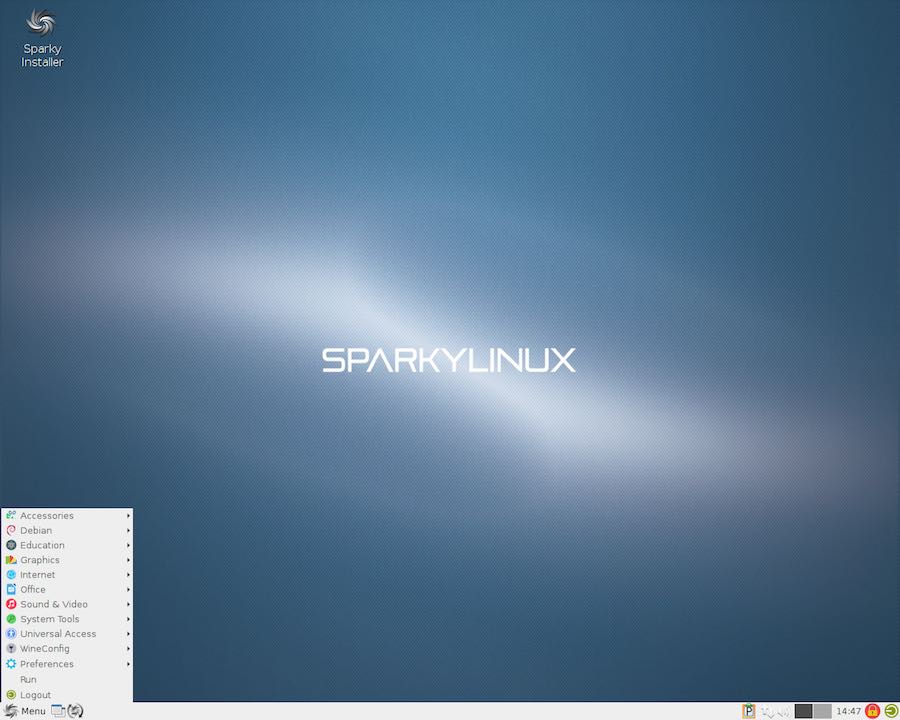 Sparky Linux developers have also released 3 special editions: GameOver, Rescue, and Multimedia. As we are listing the top gaming distributions based on Linux, our focus will be on GameOver. The latest release of the distro features the LXDE desktop. It also comes with a large number of preinstalled games and useful scripts. Its Sparky APTus Gamer feature lets you easily install game consoles, emulators and other tools.
You get Steam, Wine, PlayOnLinux, and Itch clients for Linux. It also provides everyday tools needed for computing that you would find in other general-purpose distros. Overall, it's a great Linux gaming distro for those who wish to run a complete operating system with everything preinstalled.
SparkyLinux GameOver best features for gaming
Can be run on USB
Preinstalled Steam, Wine, PlayOnLinux
Sparky APTus Gamer feature
LXDE desktop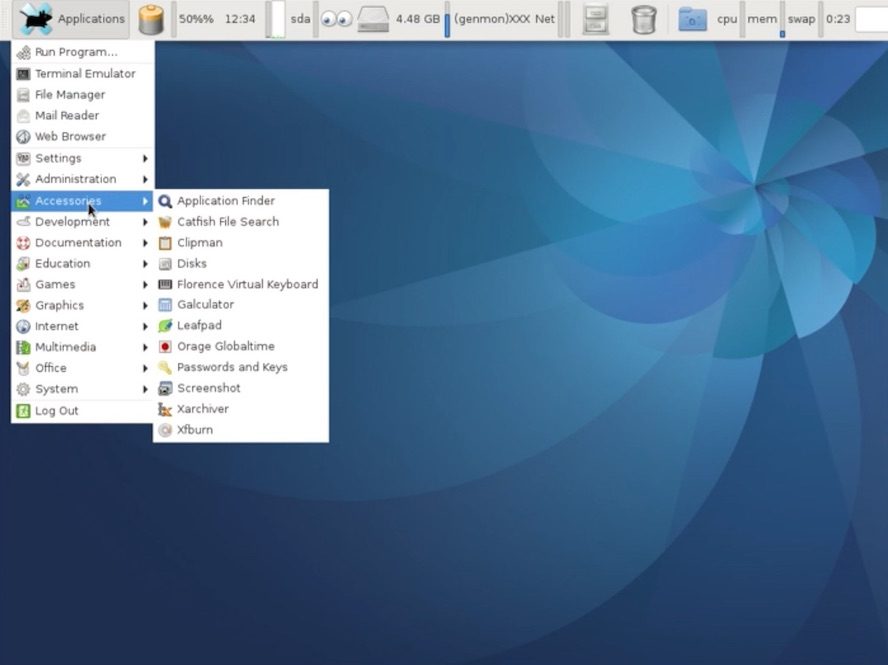 Apart from Fedora for workstations, the Fedora Project distributes custom variations called Fedora spins or edition. One such edition is Fedora Games Spin, which could turn out to be a great gaming operating system for CentOS/Fedora Linux users. This distro comes with thousands of pre-installed Linux games that make it a must try for gamers.
Please note that Fedora Games Spin doesn't come pre-installed with Steam client on Wine; that shouldn't be a problem as you can install them via the package manager. Linux gamers can also run this Linux gaming distribution in live mode from DVD media or USB.
Best features of Fedora Games Spin
Great for users familiar with Fedora
Tons of preinstalled games
Lighter than Fedora Workstation version
Can run in Live mode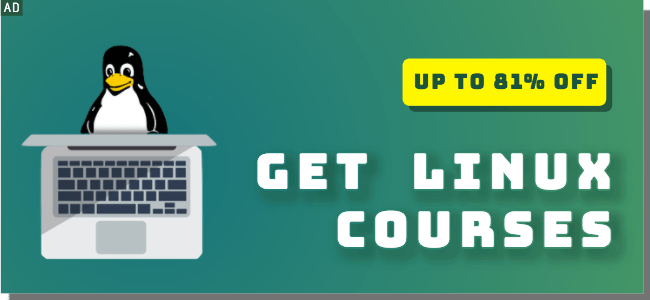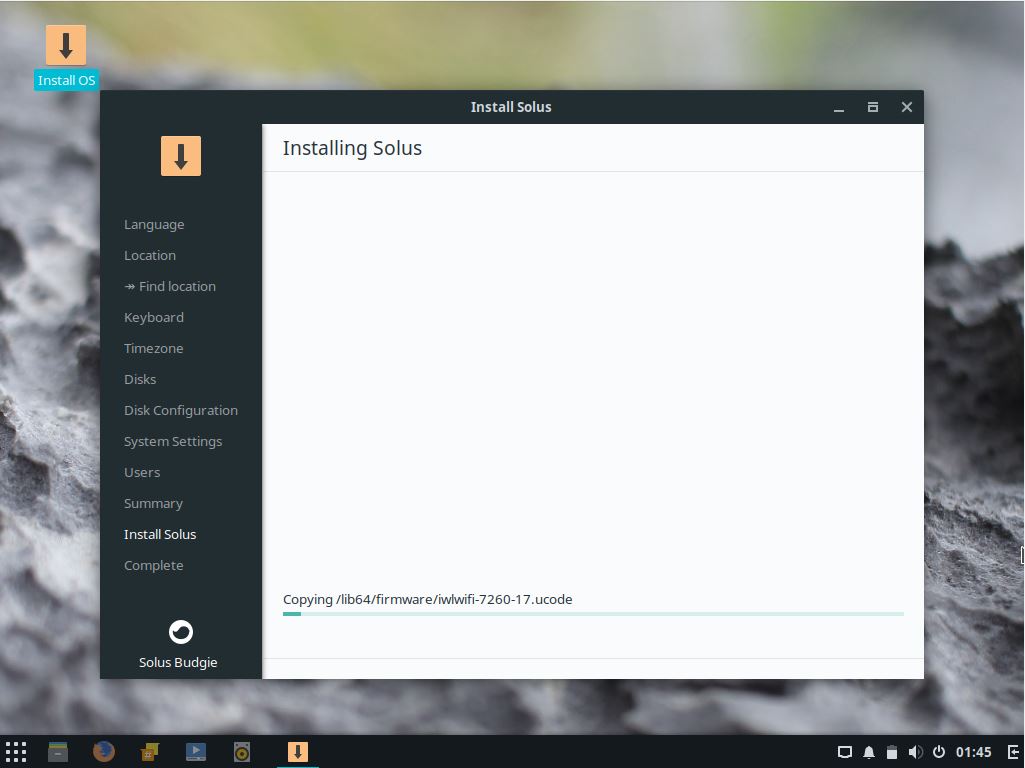 Solus is one of the fastest growing Linux distros which is being picked up by many users. Being beginner friendly and visually appealing, it's often loved by new users. As it's a rolling distro, Solus gets all the latest updates. But what's in it for gamers who love Linux?
Solus comes with Steam integration, which improves the gaming experience. In default mode, Solus disables Steam runtime and uses its own runtime for better performance and integration. One should also note that Solus is an independent Linux distro. This free and open source gaming OS comes with a variety of choices: Budgie, MATE, and GNOME editions.
Best Solus Features for Linux Gaming
Different desktop options: Budgie, MATE, GNOME
Ideal for multi-purpose use
Visually appealing distro
Rolling release with latest updates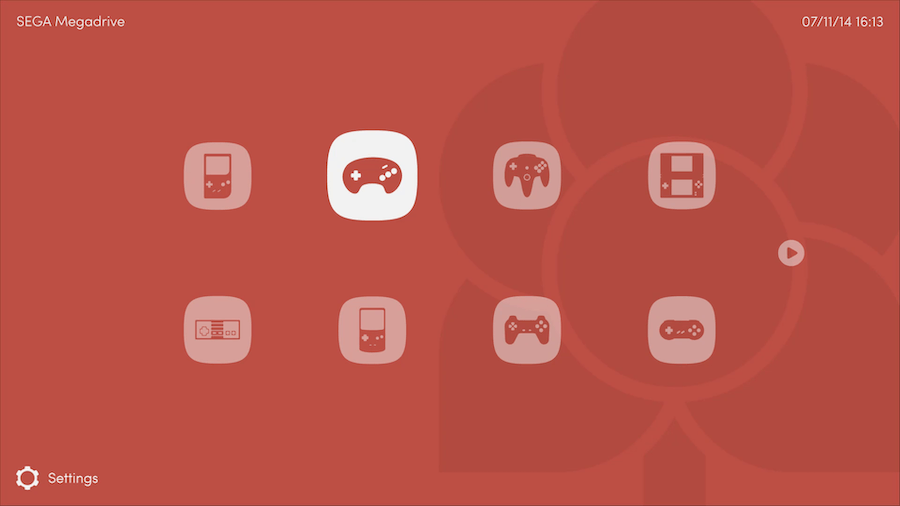 Based on OpenELEC Linux distro, Lakka Linux isn't anything like your regular Linux distribution. If you're an Arcade or Retro game lover, look no further as Lakka Linux is the answer to all your problems. This top Linux gaming distro has the power to transform your computer into a gaming console.
Talking about the hardware, Lakka Linux supports PC, Raspberry Pi, CuBoxi, HummingBoard, Odroid C1, UDOO, Banana Pi, etc. This lightweight gaming distro supports automatic joystick configuration. Its other features are multiplayer, shader, netplay, rewind, savestates, etc.
Lakka Linux features for gaming
Easy to use and simple UI
Lightweight Linux experience
Tons of retro games to choose from
Optimized for many emulators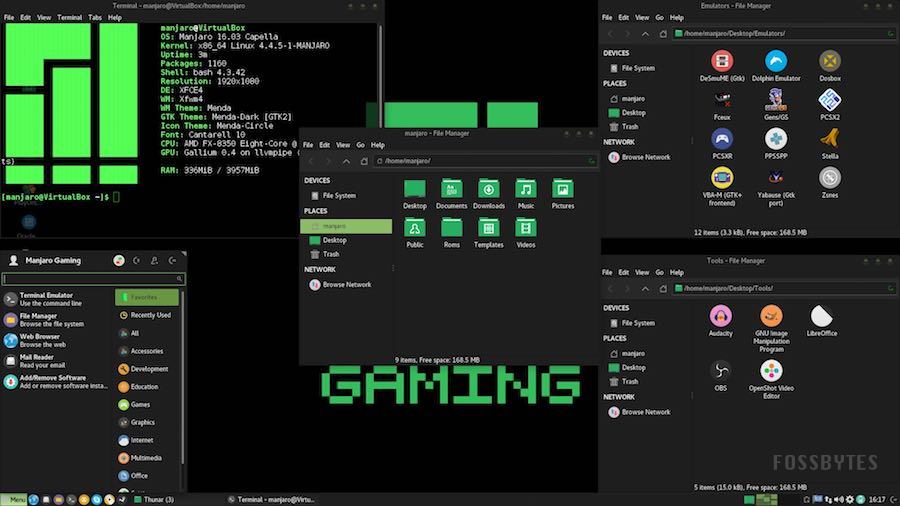 When it was initially launched, Manjaro mGAMe was called Manjaro Gaming. Contrary to what was reported, it isn't an official Manjaro spin. But, it turns out to be pretty handy if you're looking for a distro that could answer the demand of gamers. It's a rolling release distro that comes with all the pre-installed software you need, which includes Steam Lutris, PlayOnLinux, etc.
Powered by Xfce desktop environment, this lightweight gaming operating system comes with the living room mode for doing everything with the help of your keyboard or controller.
Best Manjaro mGAMe features for gaming
Long list of preinstalled software and emulators
Lightweight Xfce desktop
Rolling release distro
Great for Arch and Manjaro lovers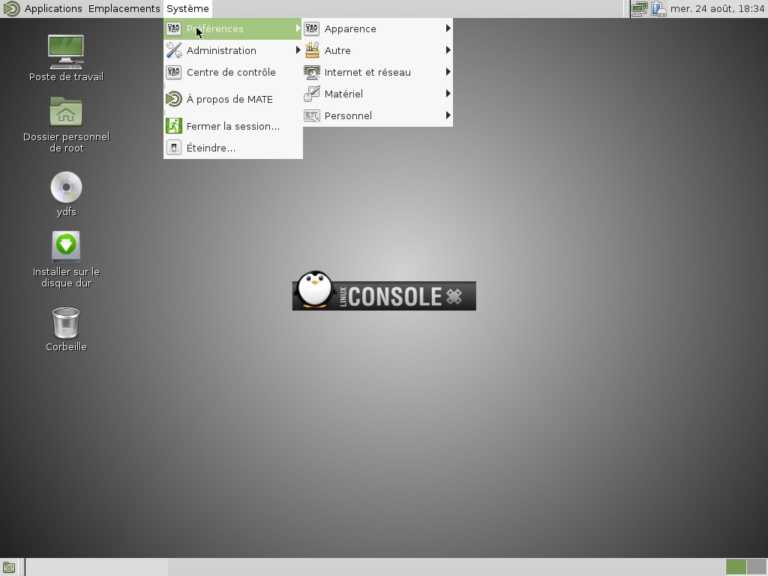 The second last entry on our list of best Linux for gaming is LinuxConsole. The developers of this OS call it a modern Linux distribution, loaded with tons of software. Apart from installing on a computer, gaming enthusiasts can also use it in Live CD mode.
Apart from various multimedia and office software, LinuxConsole gaming distro ships with games like SuperTux, Armagetronad, Torcs, SuperTux, Supertuxkart, Extremetuxracer, and Gcompris-qt. This distro is also available in 64-bit as well as 32-bit options; so, you don't to worry about compatibility issues with your old machine.
Why choose LinuxConsole gaming OS?
Easy installation
Good hardware detection
Pre-installed games and software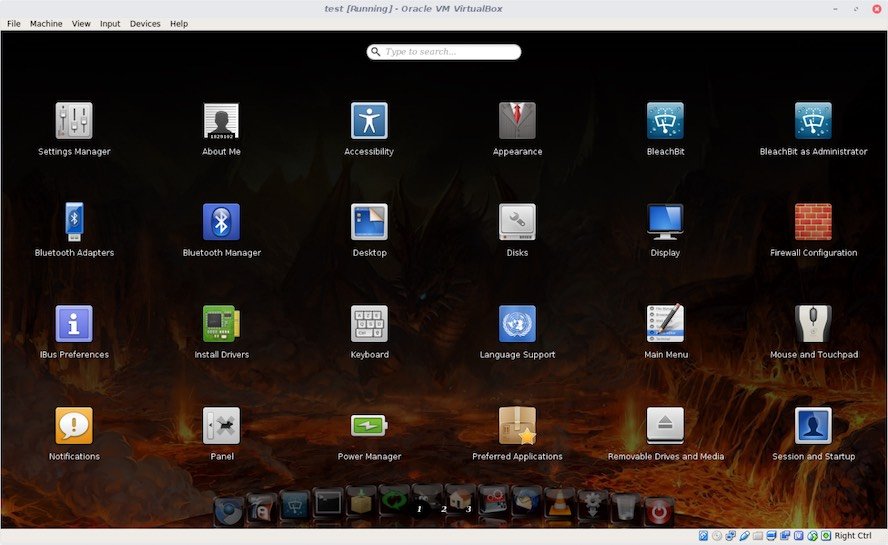 Ubuntu-based SuperGamer distro, which was previously based on Vector Linux and PCLinuxOS, has been created with an aim to run as a Live DVD. It also claims to be the world's first Dual Layer Live DVD. As it ships with a wide variety of free and shareware versions of games, its ISO file goes up to as much as 7.9GB. The interested users can also download and install the SuperGamer gaming distro on their PC's hard drive.
Why choose SuperGamer gaming Linux?
Lots of included games
Created for Live DVD usage
Access to Ubuntu software repositories
13. Ubuntu (Honorable mention)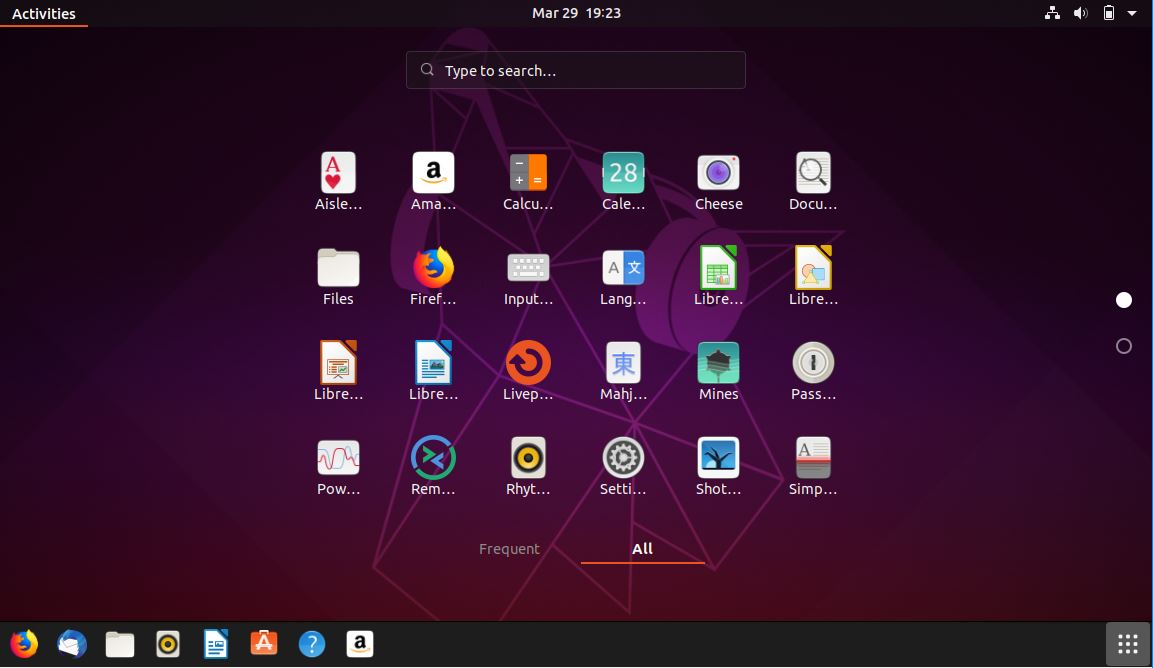 Okay, don't get surprised to see Ubuntu in the list of best Linux gaming distros. The combination of Steam and Ubuntu is used by numerous gamers to turn their Linux systems into a gaming machine. There are numerous online websites available to download DRM free games. Ubuntu Software Center itself has an entire section of games for enthusiasts. However, as Ubuntu doesn't ship with the most up-to-date components, Pop!_OS is a considerably better choice for gamers.
Which one's your favorite gaming Linux distro?
Without a doubt, the Linux gaming scenario is improving each year. More of gaming titles are arriving on Linux and gamers are enjoying them on their open source gaming machines. Out of all gaming Linux Distros mentioned above, Steam OS is the most popular; Pop!_OS and Manjaro can also be used to get a great regular desktop experience as well as gaming performance
What're your choices? Which operating system for Linux gaming do you prefer? Don't forget to share your views.