The Valve Steam Deck gets a lot of things right — good build quality for the price, surprisingly great microphone and speakers, well laid-out joysticks and button locations, and my favorite part is, it can also be used as a fully-fledged desktop thanks to SteamOS. What it doesn't get right, though, is the lack of official accessories like cases, kickstands, screen protectors, and skins. However, there are a lot of third-party manufacturers selling compelling Steam Deck accessories, and here are some of the best accessories for Steam Deck.
Thanks to Valve pushing Steam Deck's CAD files public, there are lots of great Steam Deck accessories that'll transform your experience. From screen protectors to docks and even backplates, it's a customization nirvana.
Best Accessories for Steam Deck
Here are some of the best accessories for Steam Deck. You cannot go wrong with any of these.
1. Samsung Evo Select microSD card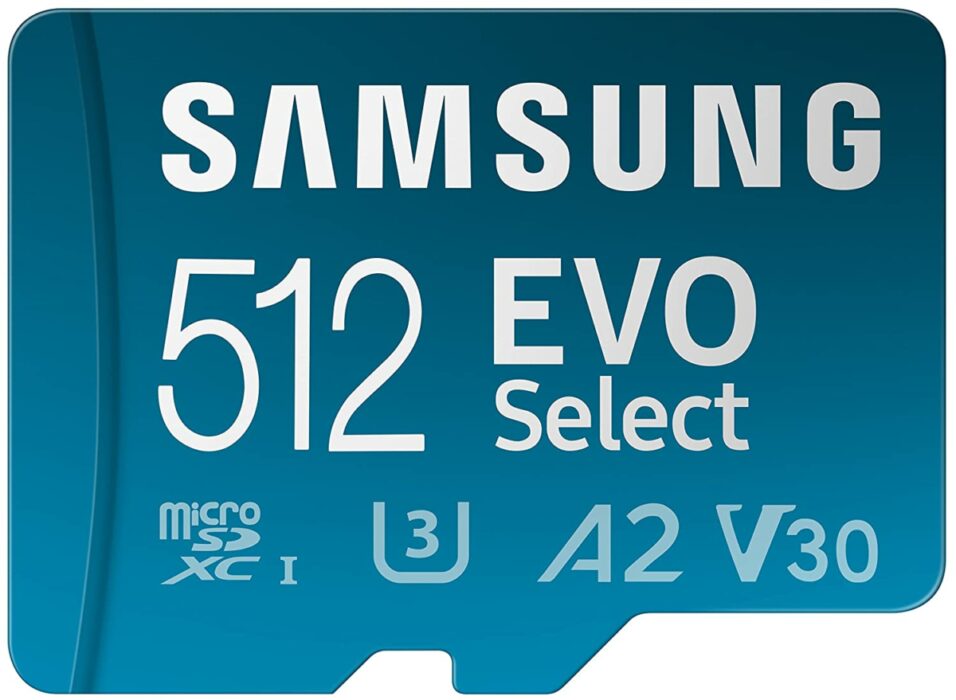 One of the first things you may want to do as soon as you unbox your Steam Deck is adding more storage. Regardless of which Steam Deck storage variant you have purchased, AAA titles can take up lots of space. Managing multiple high-end AAA games means sacrificing and deleting one for the other. Fortunately, the Steam Deck comes with a microSD card slot that supports SD cards of over 1TB in size. It's the quickest and easiest way to expand your Steam Deck storage.
One of the best SD cards for Steam Deck is Samsung Evo Select 512GB. It's an A2 card with read & write speeds of up to 130MB/s and 80MB/s respectively. The downside to this card is the unavailability of a 1TB option, but the bright side is the top storage version (512GB) costs just $56. Hence, it's one of the best and cheapest Steam Deck accessories that you can get.
2. JSAUX 6-in-1 Dock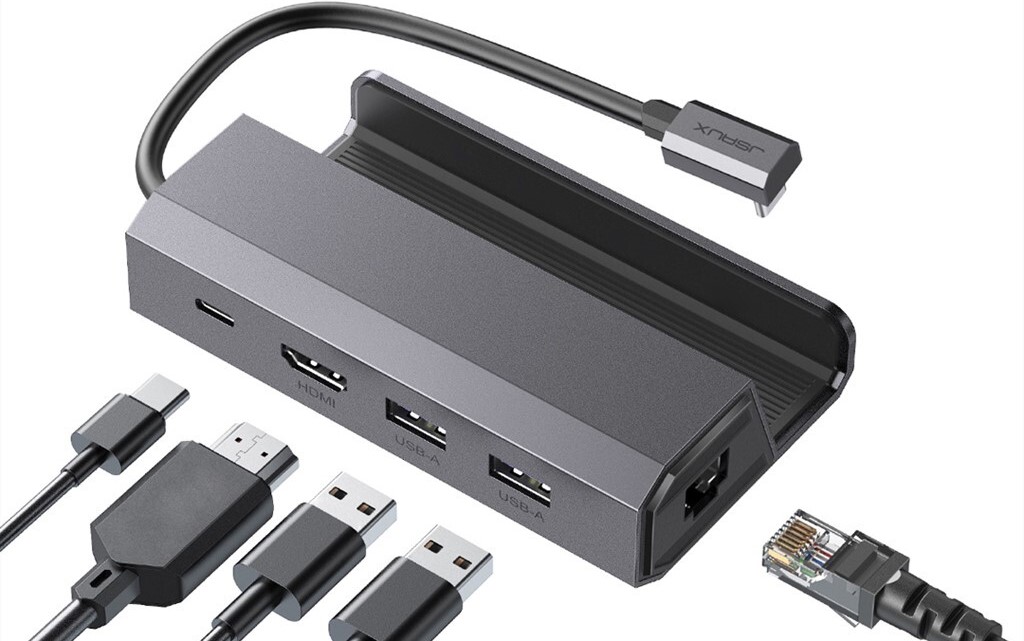 At first glance, the Steam Deck might look like a regular console (which it is), but deep inside, it's also a mini PC, and you can get a fully-fledged desktop experience out of it. However, it comes with a single Type-C port, which makes connecting multiple displays and input devices challenging. Luckily, there are lots of great docs, including the official Steam Deck dock, that can help you expand ports on Steam Deck, and one of the most prominent names is JSAUX.
The problem with the official dock is it is a tad bit expensive at $89, and there are better options in the market from manufacturers like JSAUX. The JSAUX 6-in-1 dock has five ports — USB-C, HDMI, 3 x USB 3.0, and a Gigabit Ethernet port, which are plenty to dock your Steam Deck and use it in desktop mode. The best part is it's pretty inexpensive and half the price of the official dock at $40.
3. Ambison Matte Screen Protector/Tempered Glass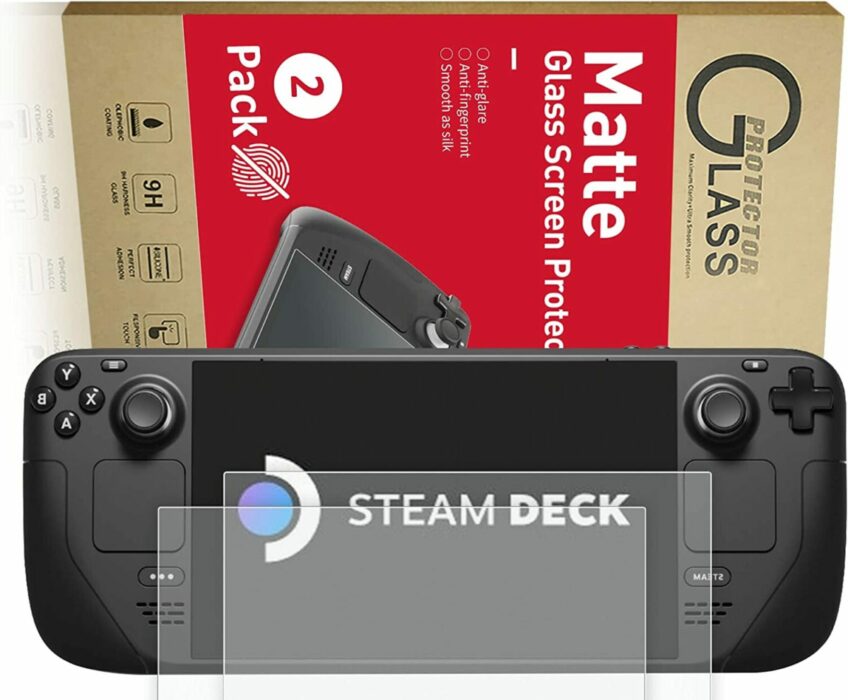 If one of the reasons you wanted to buy the 512GB Steam Deck was for the etched glass but couldn't because it was way out of your budget. The good news is you can convert your glossy Steam Deck screen into a matte screen using a screen protector from Ambison.
The Ambison matte screen protector costs $15 for a pack of two and has great reviews on Amazon. If you don't want matte screen protectors, JSAUX also offers screen protectors for the Steam Deck for as low as $10.
4. Logitech K480 Bluetooth Keyboard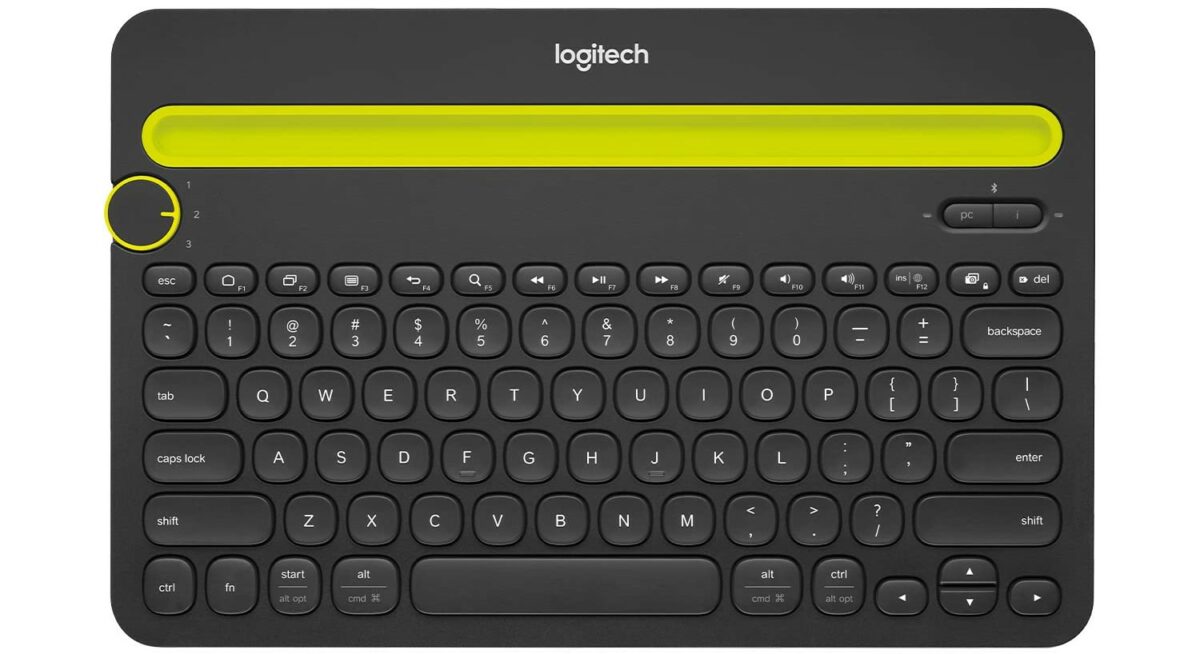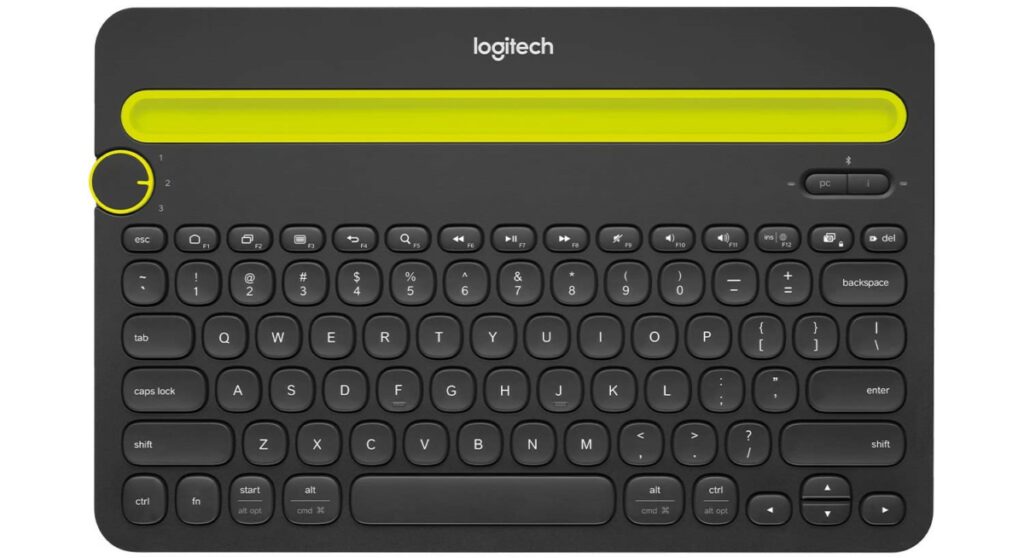 If you're someone who has used Linux before and wants to use the Steam Deck as a portable desktop, you'll often find yourself switching to the Desktop mode of SteamOS 3.0. Typing commands using the on-screen keyboard could be a pain, and if you have a physical Bluetooth keyboard that you want to use on Steam Deck, disconnecting and reconnecting could be a hassle. Enter Logitech K480 Bluetooth Keyboard.
Coming at just shy of $25, the K480 has the ability to seamlessly switch between input devices, meaning if you want to switch the input focus to Steam Deck, all you need to do is rotate a knob. This makes it one of the best Steam Deck accessories.
5. Anker 737 Power Bank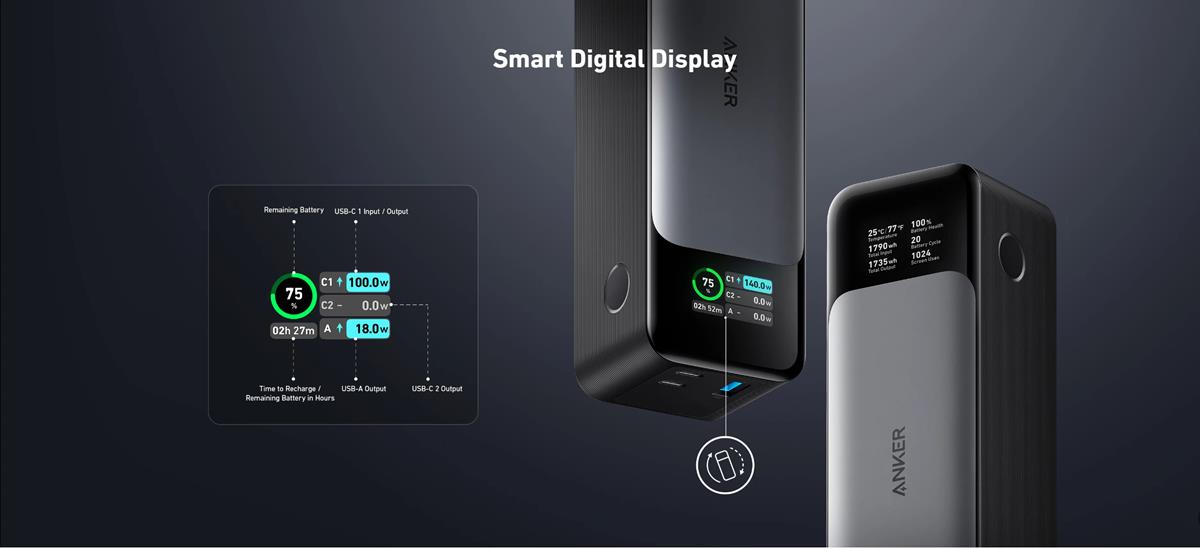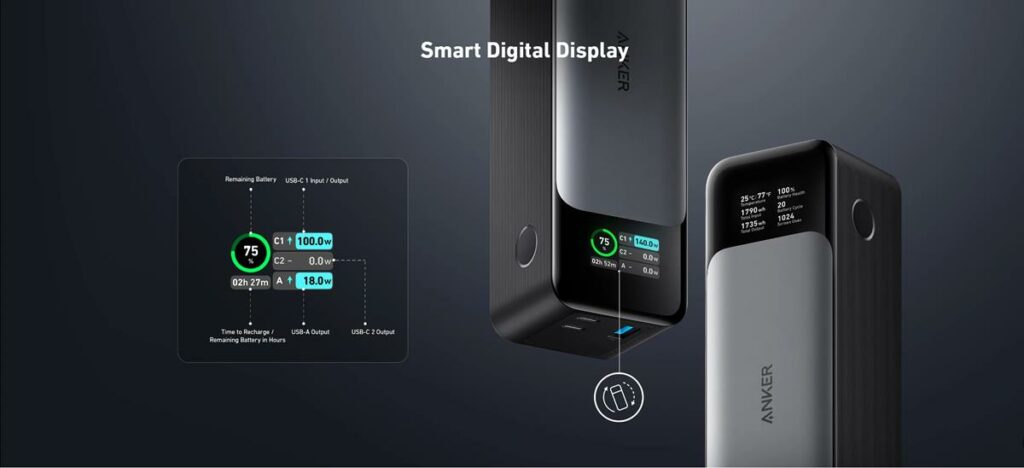 737 is a 140W offering from Anker and what's probably one of the most popular accessories manufacturers in the Americas. With a capacity of 24,000 mAh in a small blueprint, the Anker 737 packs enough power to power your extended gaming sessions without worrying about running out of juice.
The power bank also has a digital display that displays the power being sucked up via each port and the total time remaining till empty. Besides Steam Deck, it can charge a MacBook Air M1 once, Galaxy S22 Ultra 4.5 times, and iPhone 13 five times. For $100, it might not be the cheapest Steam Deck accessory out there, but it can help get rid of your battery anxiety.
6. Sabrent Rocket NVMe SSD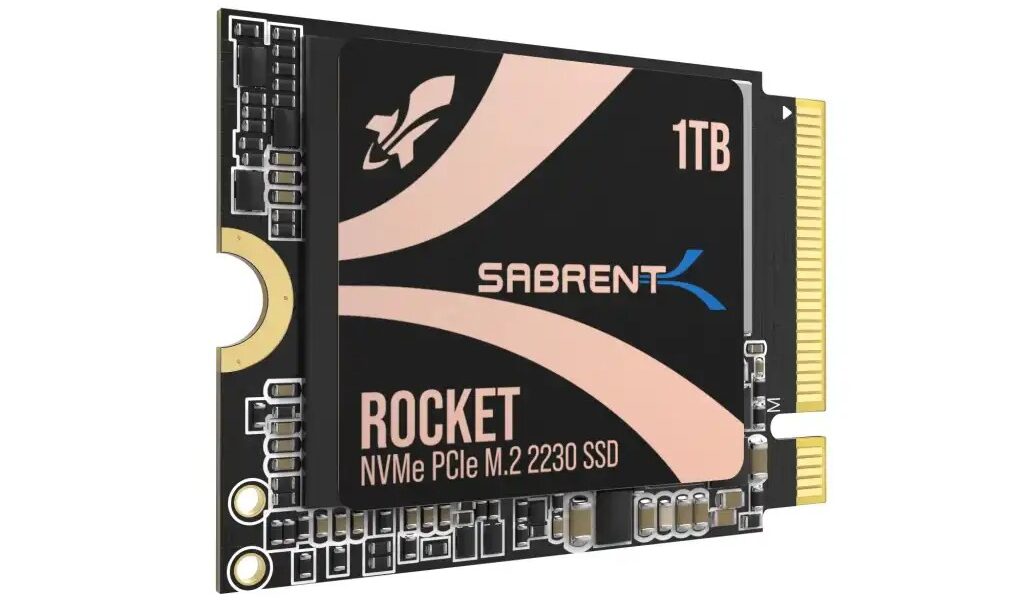 If you're looking for an SSD upgrade for your Steam Deck, there aren't many options other than a few OEM SSDs on Amazon, Sabrent Rocket 2230, and WD's SN series on eBay. The Sabrent Rocket is a PCIe 4.0 SSD that is available in 256, 512, and 1TB options. We recommend getting the 1TB variant as it costs nearly the same as a good-quality 1TB SD card.
That said, Valve has warned users not to replace the SSD as it may cause Wi-Fi and Bluetooth problems, and more importantly, you may end up breaking something if you're new to DIY'ing electronics. Hence, proceed with caution. You've been warned.
7. Ugreen Nexode 45W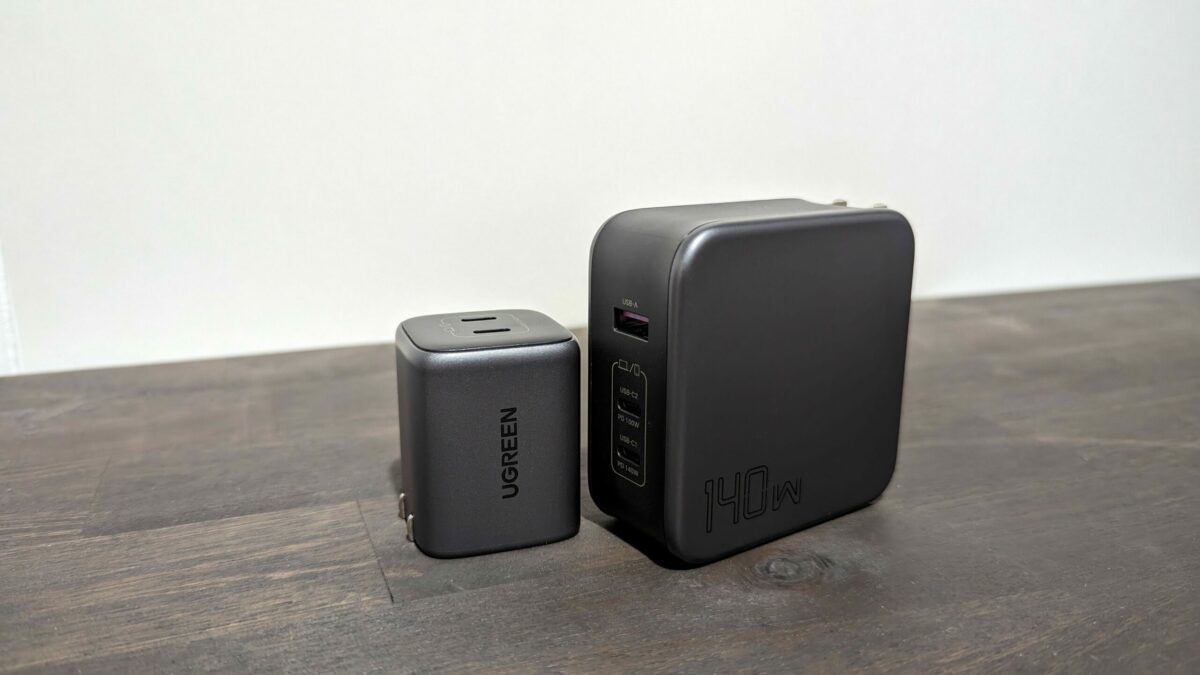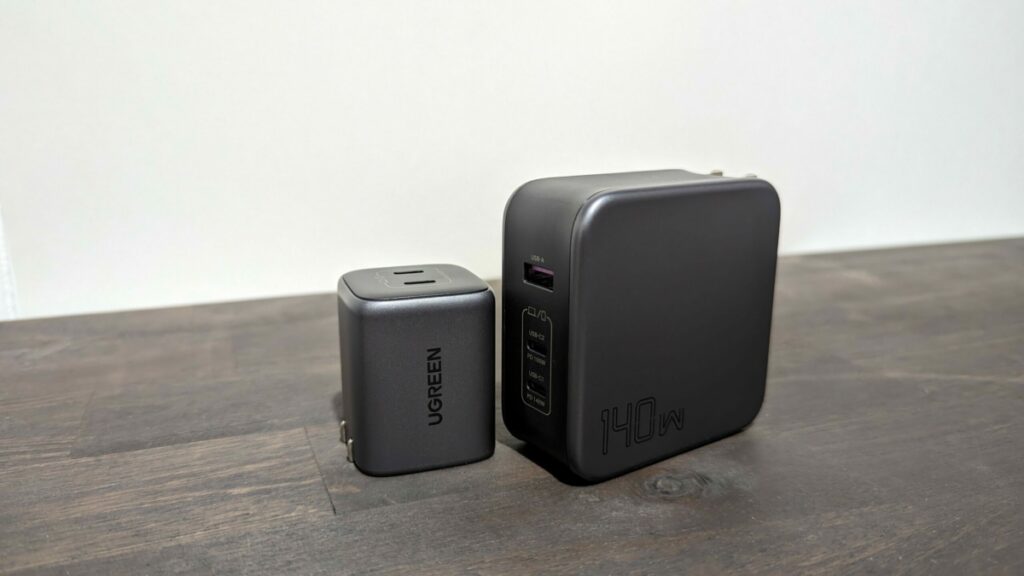 While the Steam Deck comes with a portable travel adaptor, it's a bit thick and can take up a lot of space in your backpack. Also, you cannot replace the Type-C cable if it breaks because it's adhered to the charger on the other end. Fortunately, GaN chargers have been all the trend lately, and for good reason. They're extremely small while offering great speeds and cost almost the same as your usual chargers.
An excellent GaN charger we reviewed last year was Ugreen's Nexode 45W. It's almost the same size as Apple's 5W charging brick but comes with two Type-C ports that can charge one of your devices at 45W or two by dividing the power. The charger costs $40 on Amazon, which is a great deal for a charger that's incredibly portable.
8. JSAUX Kickstand Case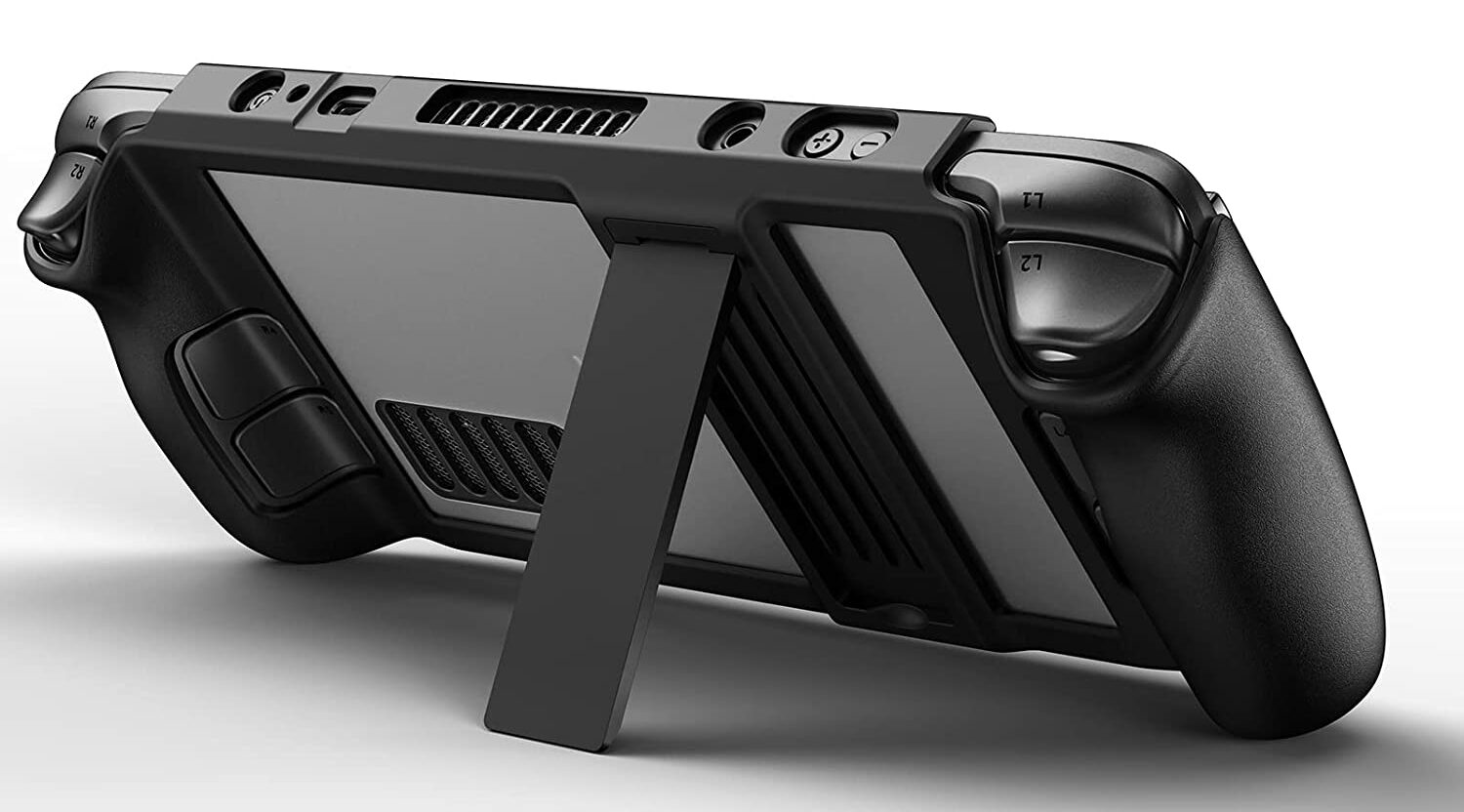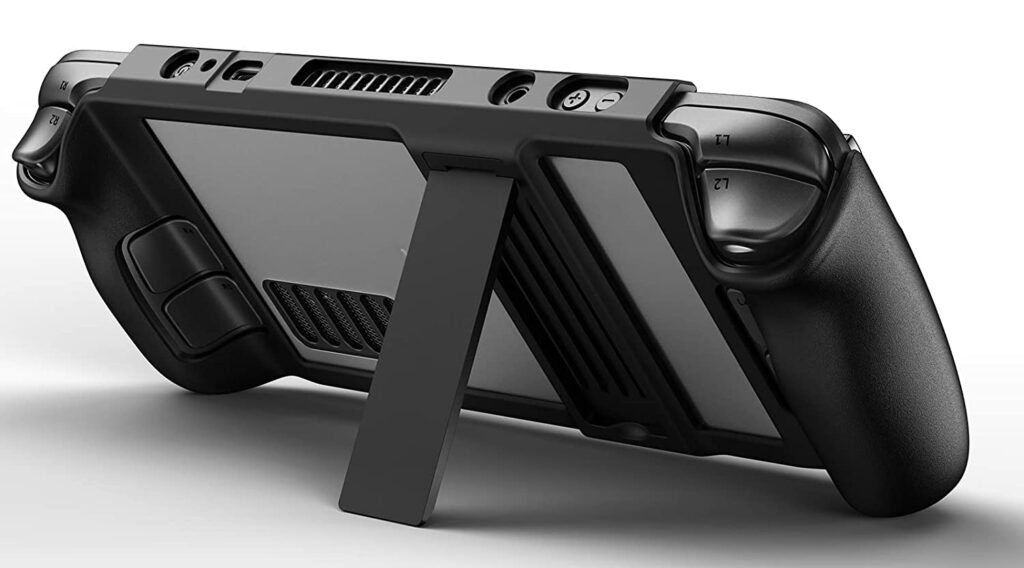 Steam Deck doesn't come with a kickstand like Nintendo Switch, but a dock can solve this issue. However, if you already own a good Type-C hub and don't want to spend on a dock, getting a kickstand is a great option. Not to mention, it will also protect your Steam Deck from scratches, drops, and bumps.
The case costs $17, which is a bit on the expensive side, but the quality of the case and cutouts make it worth buying. If you need a regular case, JSAUX also sells one without a stand for a couple of dollars less.
9. GuliKit Electromagnetic Joystick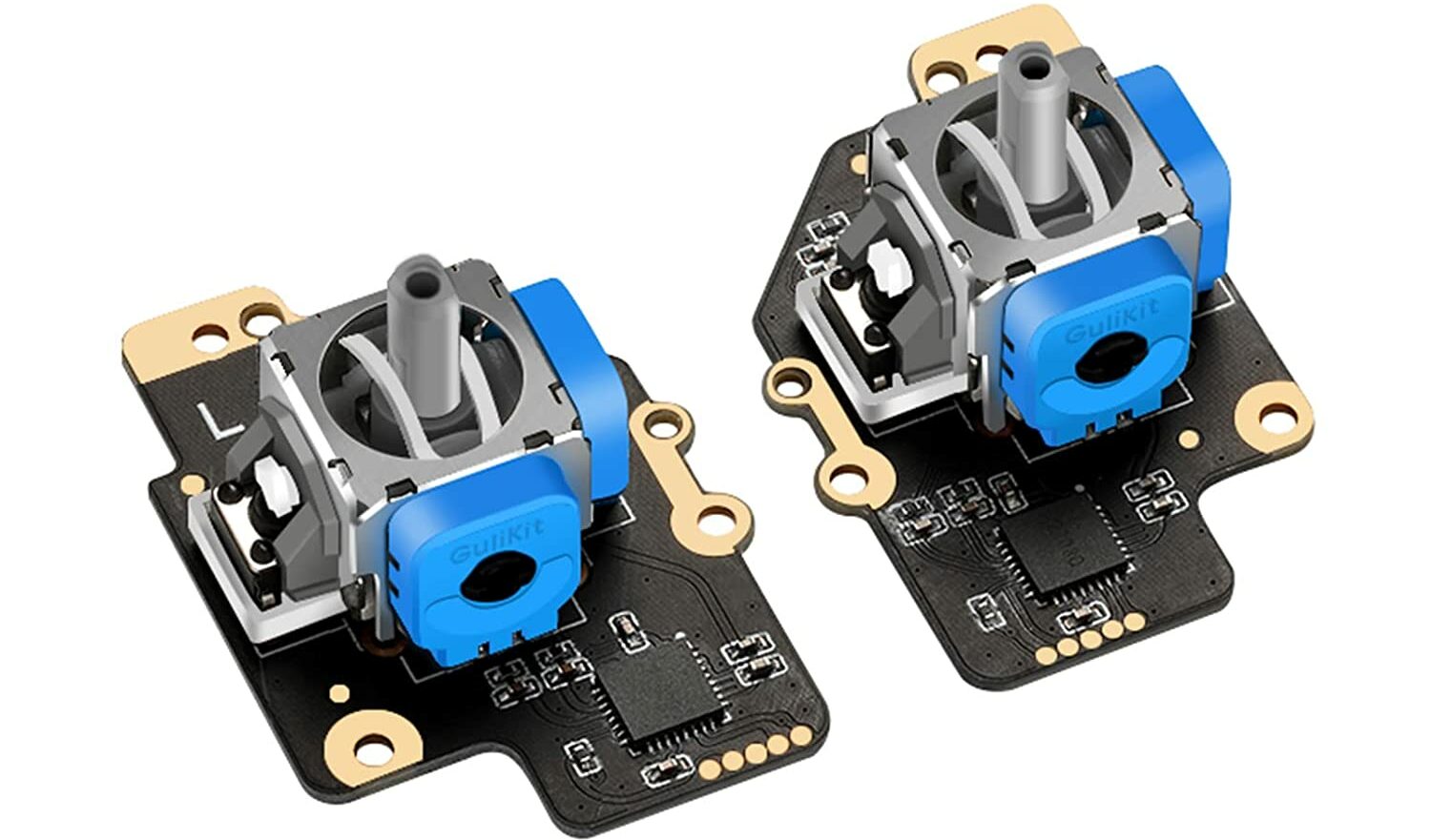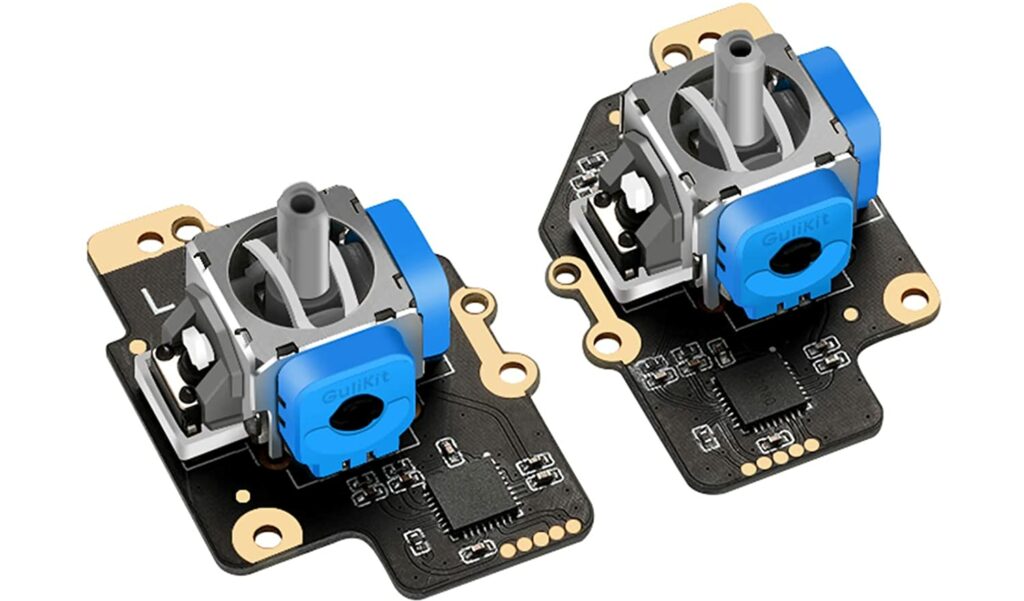 Most joysticks in consoles are potentiometer-based, and they become more prone to stick drift as they get old. Now, there are a few ways to solve stick drift, but it'll soon show up again; hence, the best way to get rid of it is to replace the potentiometer joysticks with electromagnetic ones.
For $30, GuliKit offers thumbstick with hall effect sensors, meaning you could kiss stick drifting goodbye and have more accurate dead zones. The problem is, a normal user probably cannot replace them because it requires soldering skills (to solder the wire and retrieve the touch capacitive functionality of analog sticks). If you do know your way around soldering, this might be the prettiest upgrade you can give to your Steam Deck. However, before pulling the trigger, make sure the factory thumbsticks ID starts with MEDA and not MHDA. GuliKit says MHDA joy sticks are still under development.
10. Steam Deck Skins


If you don't want to add more heft to an already hefty console, skins are a great option to both protect and add style to your Steam Deck. Now, Dbrand is probably the only manufacturer that comes to your when we talk about skins, but you'd be surprised by just how many options exist in the market other than Dbrand.
JSAUX, EasySkinz, Slickwraps, and PlayVital (on Amazon) offer great skins for comparatively cheaper prices than Dbrand. However, if you don't want to compromise on the quality, Dbrand's quality is unparalleled in the industry.
Take your Portable Gaming experience to the Next Level
Now, these may seem like a lot of accessories, but we've barely scratched the surface. There are tons of undiscovered accessories on sites like AliExpress, and you can get them for pretty cheap. Valve created Steam Deck to be hackable and repairable and has done an incredible job in doing so.
That said, if you have a 3D printer at home, you can make your own Steam Deck accessories. Thanks to the modding community, there are lots of 3D models on the internet that you can use for free to create your own dock, stands, holders, and more. All you need to do is head over to Thingiverse, download STL files, and start printing. One of my favorite projects is this Steam Deck Hub + Wall mount.